We were excited to be starting the week checking out the newest addition to the Honest burger group of restaurants located in the lovely surroundings of Covent Garden.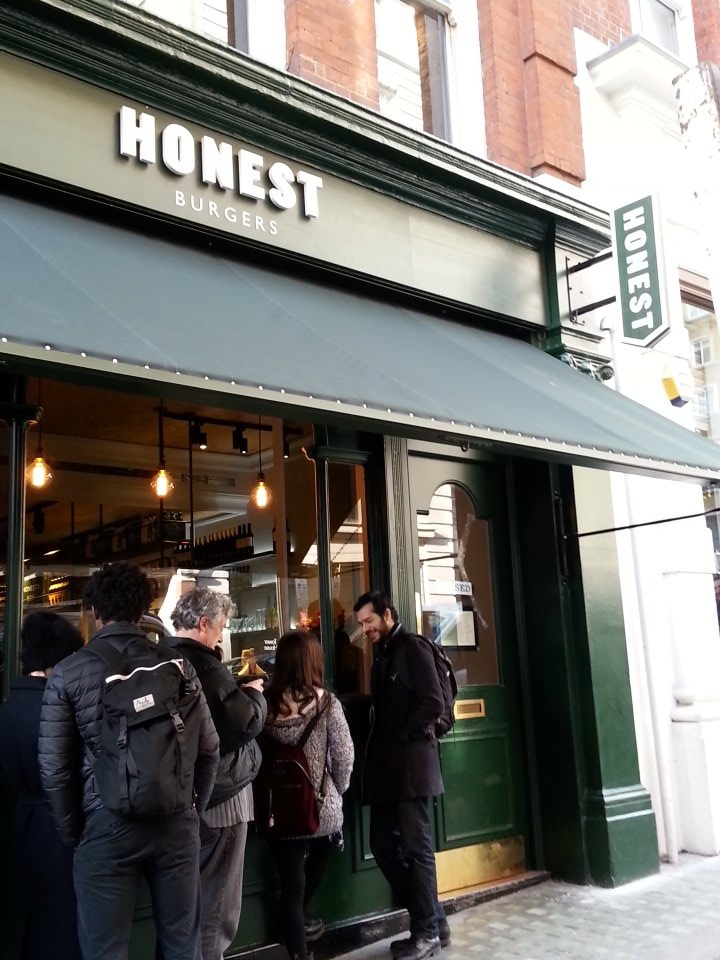 I could not believe how quickly the queue built up in just 20mins – mountains of Honest Burger fans!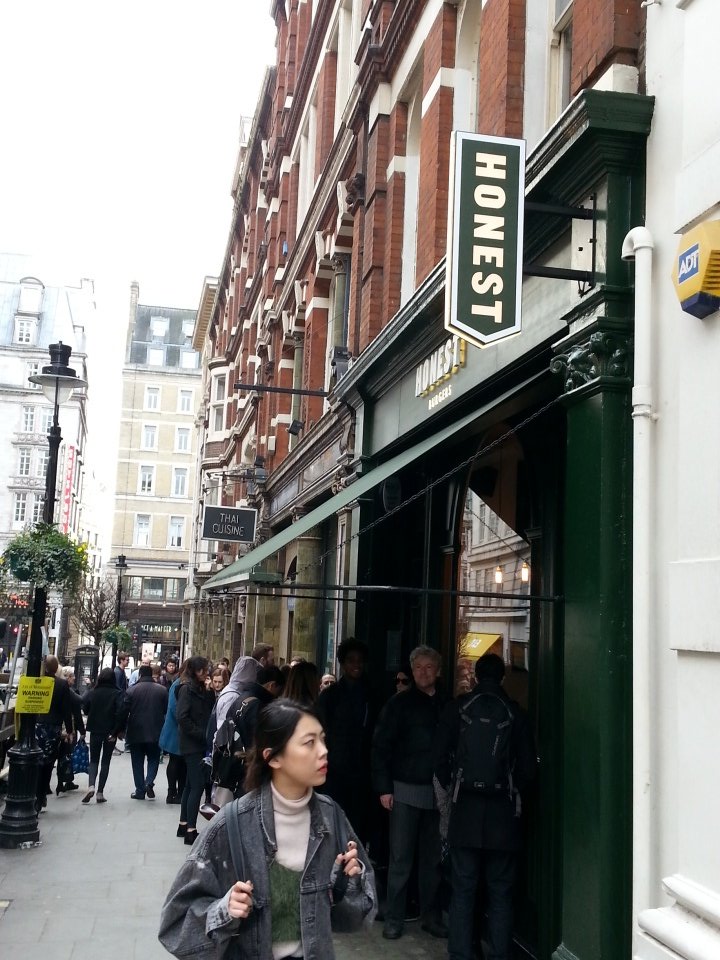 Whilst chatting to Stuart, I learnt that they had a very successful Honest Box day charity fundraising at their Peckham branch the day before. Well done guys for raising over £2,000, and keep up the good work!
Wonderfully designed bar area and bright space upstairs which maximises the space that they have without feeling overcrowded; and other tables are close enough by enabling you to chat to your neighbours if you wish.
Rel, I spotted some Red Leg spiced rum that I have my sights on for next time!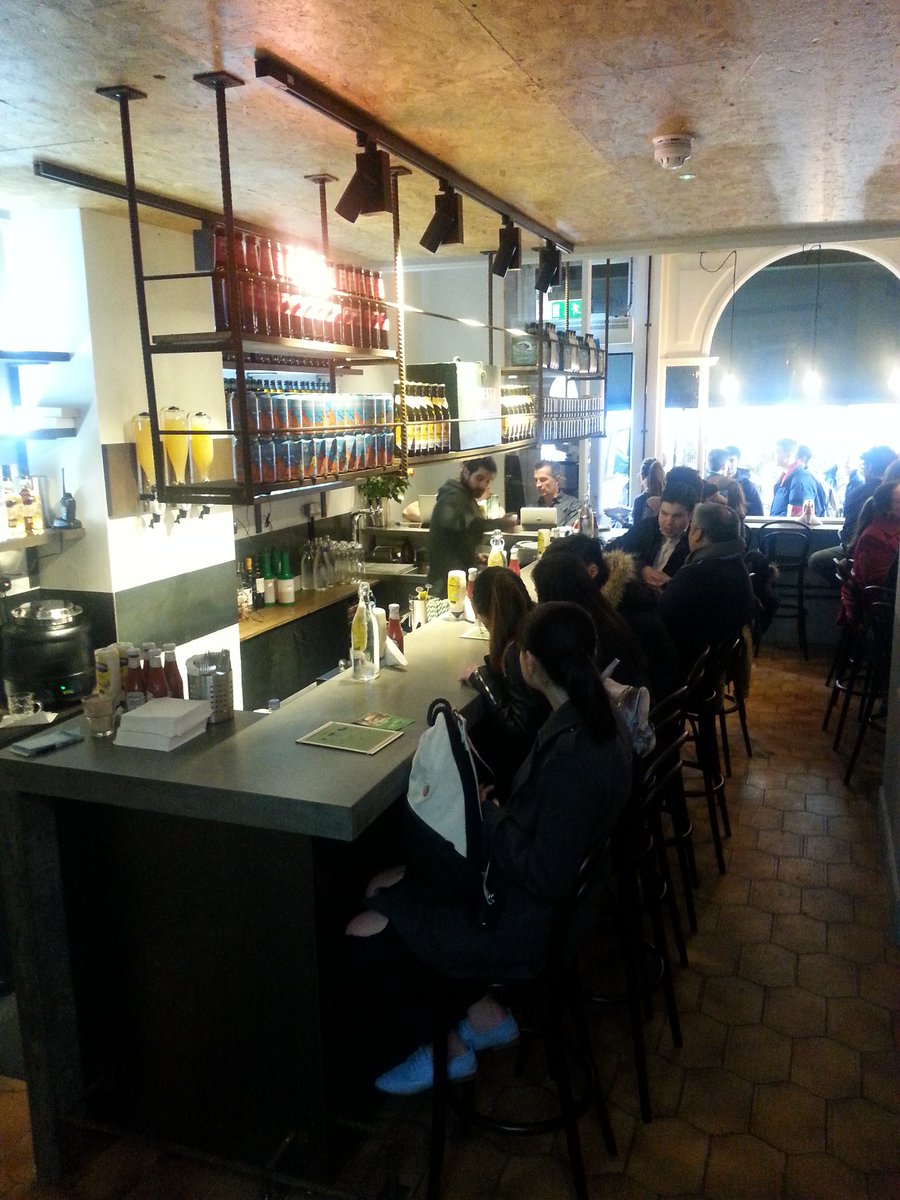 Rel in action: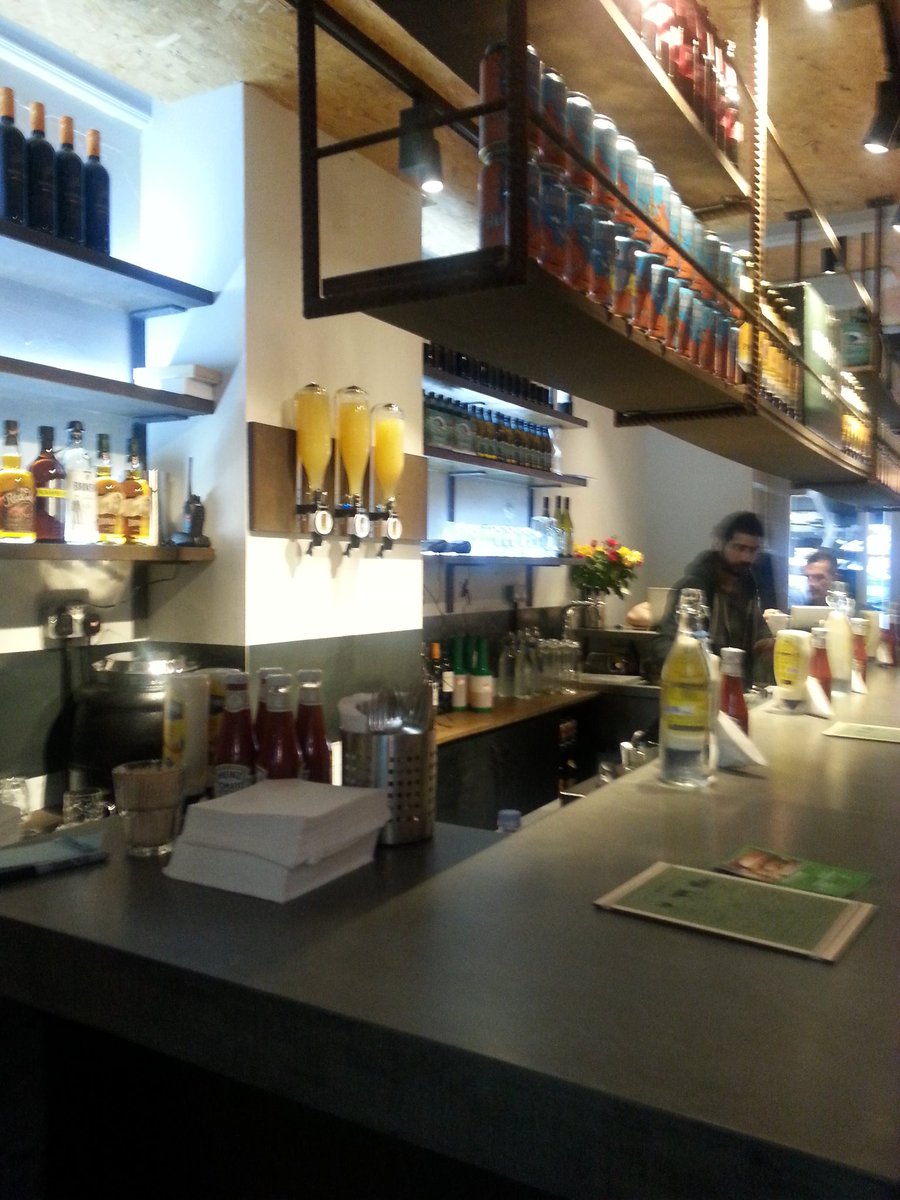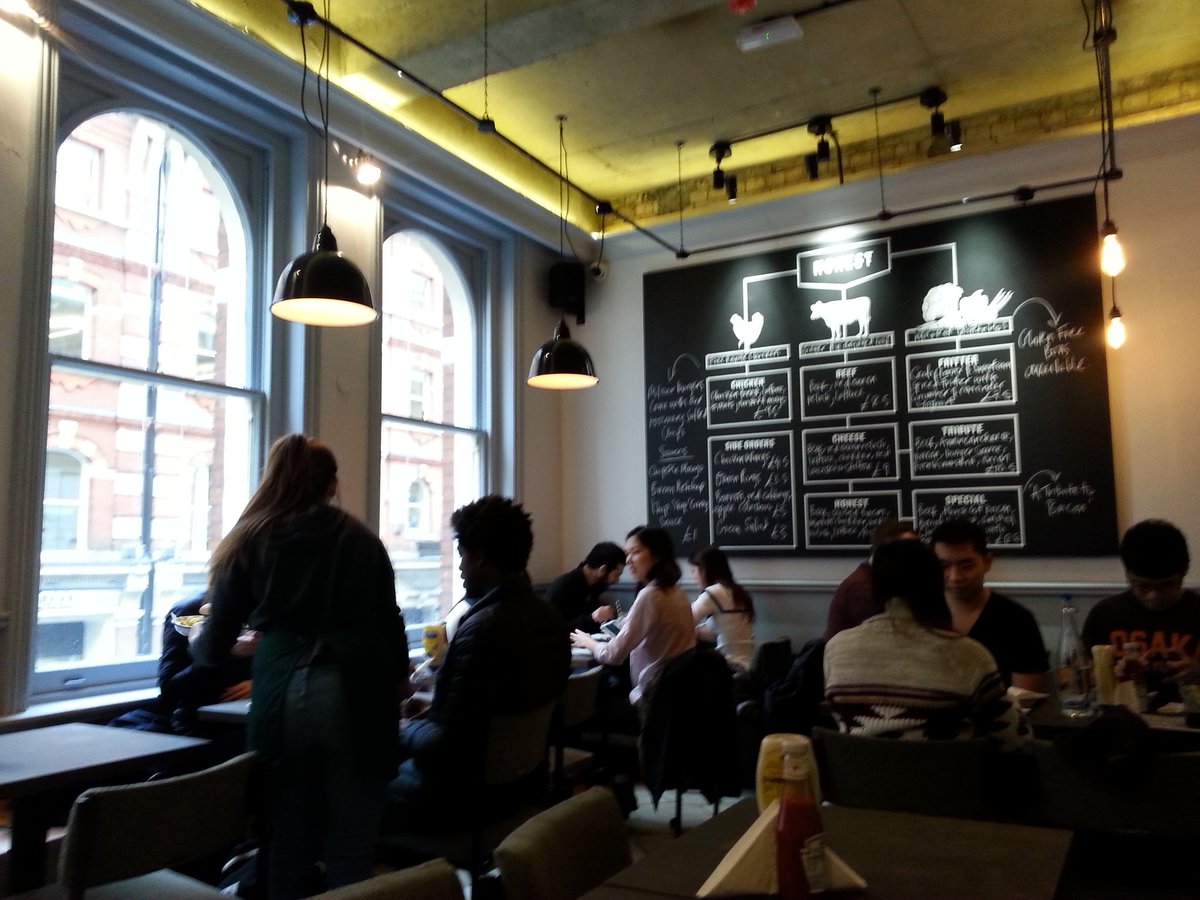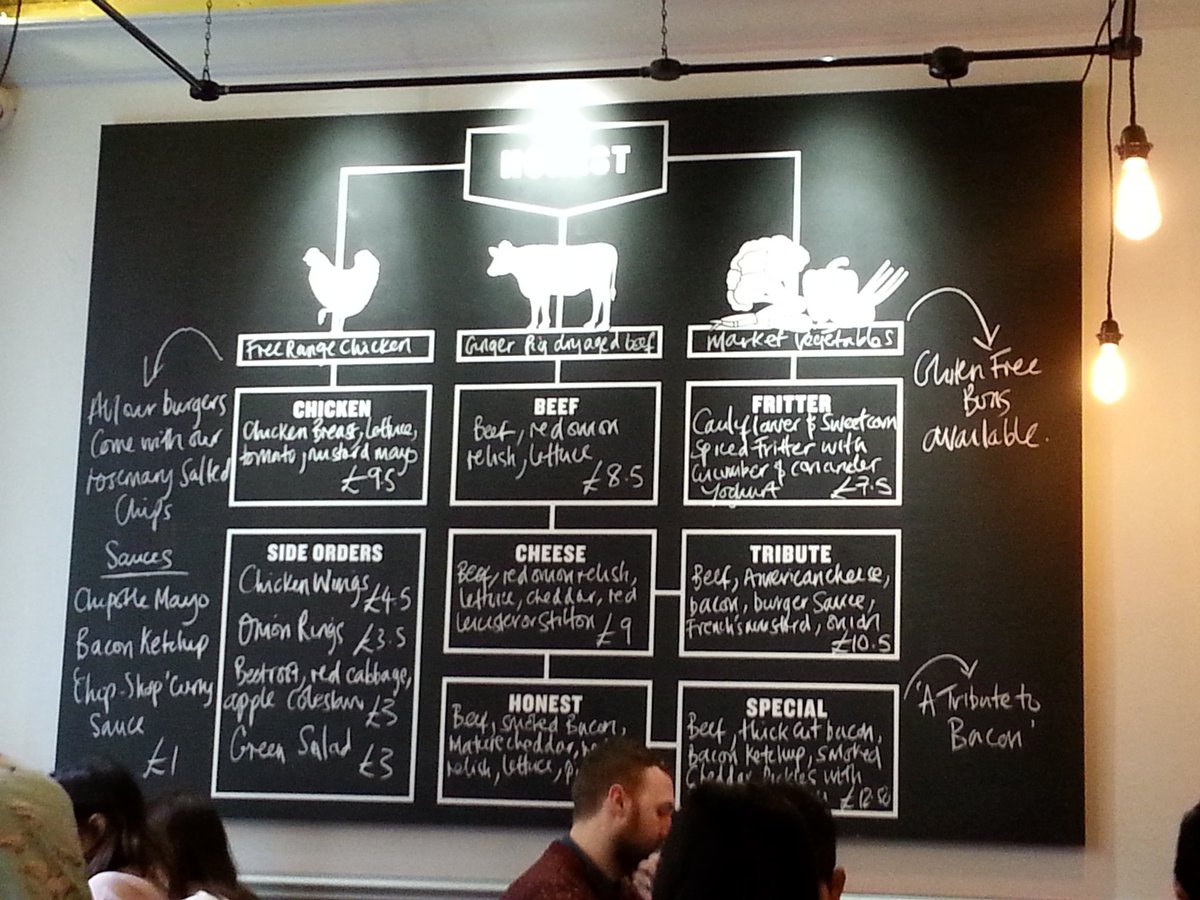 We loved the red onion relish and pickled cucumber additions in the 'Honest' burger (£10.50) – one of our favourites besides trying out the specials.
They also do gluten free buns if required (£1 supplement).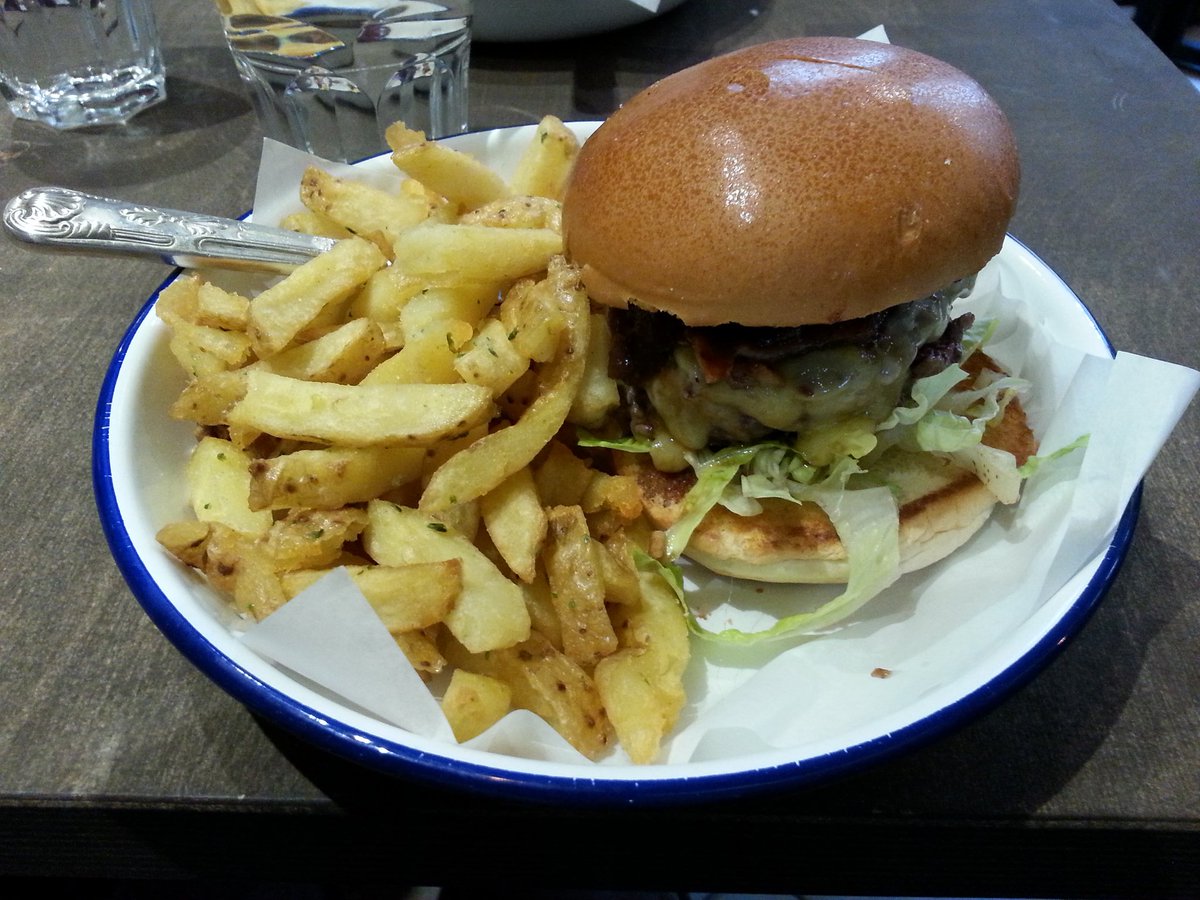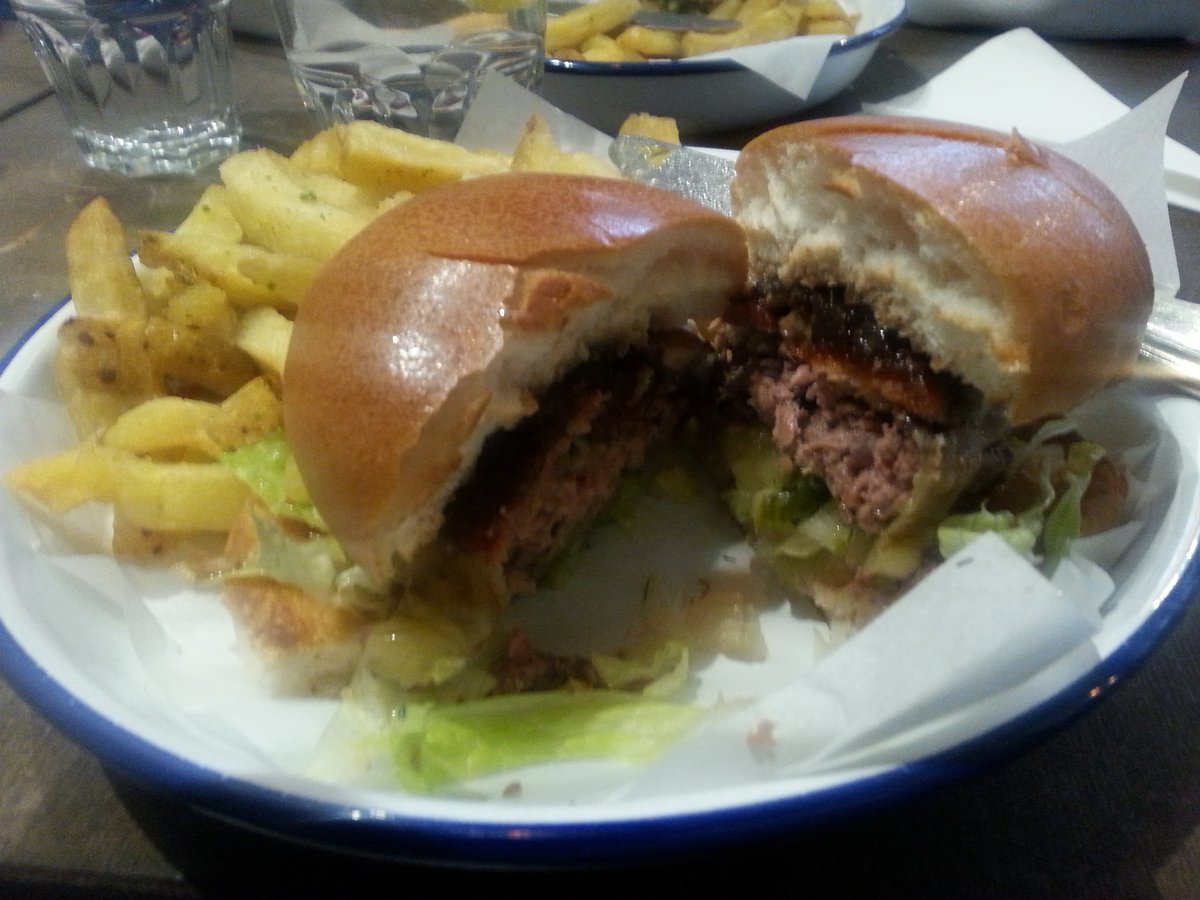 Don't forget to check out their regularly changing specials – the most recent one was Tribute to Bacon, with smoked bacon and bacon ketchup, (£10.50) but now they have a new one called the Ribman Special, with Ribman rib-meat, special sauce and pickles, (£12.50) which is available until the 15th February, 2016.
Tribute to Bacon: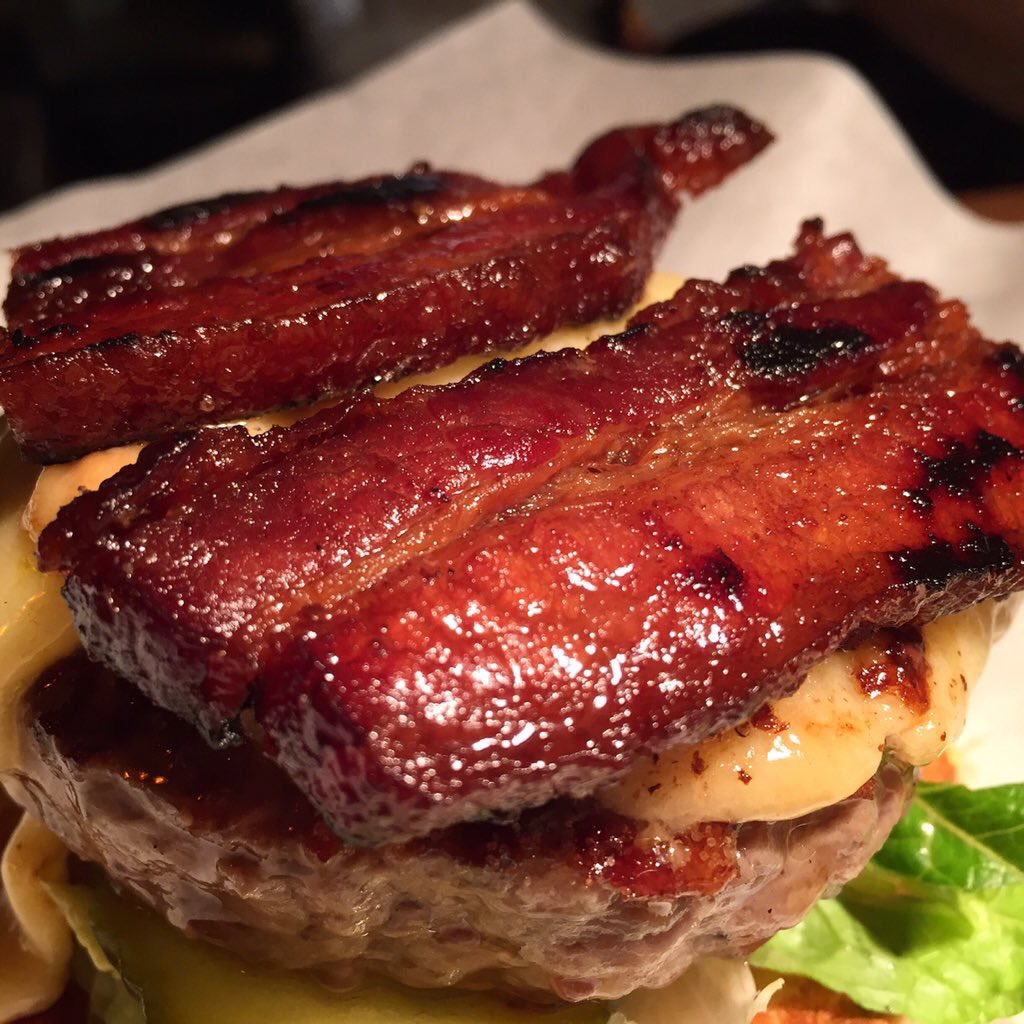 The Ribman Special: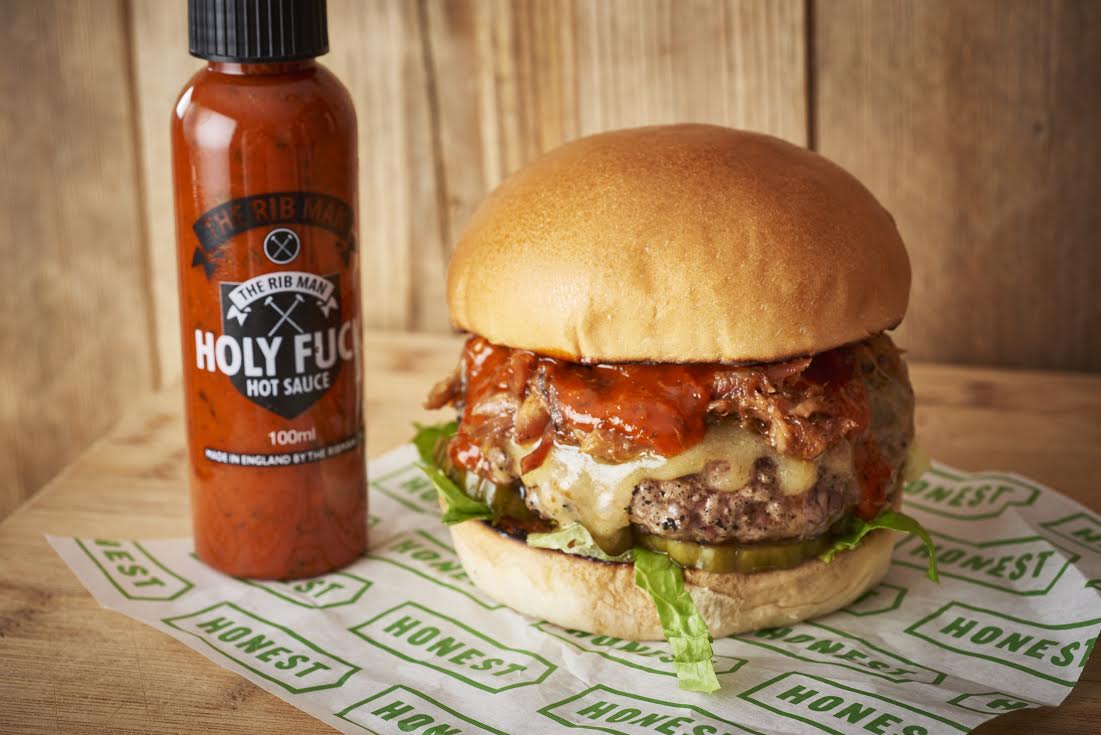 Finally, to celebrate National Breakfast Week, check out their new brunch dishes such as  this inviting double pork rib-eye dish which includes bacon gravy!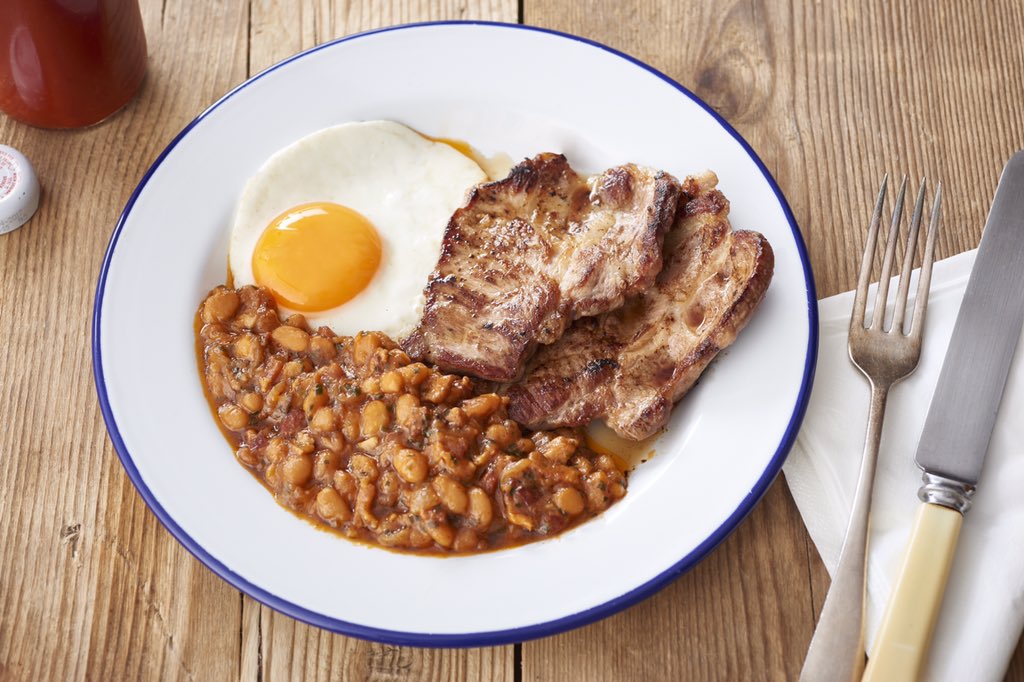 (The above three photographs are courtesy of Tom, Stuart and Nikki at Honest Burgers.)
Overall, great burgers, friendly service and a warm, welcoming environment at the new Covent Garden location. What better way to warm up on a cold winter's day!
To see what other delights you have instore when you visit an Honest Burger restaurant, please check out our previous posts at other locations:
https://goantolondon.wordpress.com/2015/12/08/honest-burgers-old-street/
https://goantolondon.wordpress.com/2013/10/06/honest-burgers-now-open-on-portobello-road/
Don't forget that you get their fluffy, rosemary chips with any burger. You will not be disappointed, and we  recommend you check out the new Covent Garden branch or your nearest location. Forget the January diet!
Twitter: @honestburgers #launch #SouthamptonStreet #CoventGarden @londoneating #Special @theribman #BreakfastWeek #HonestBox #Peckham @RedLegRum
Covent Garden Honest Burgers branch location:
Honest Burgers
33 , Southampton Street
London
WC2E 7HE
Thank you to Tom (Owner), Stuart (Group New Restaurants General Manager), Nikki (Honest Burgers HQ – PR), Rel (Group Bar Manager), Simon (Covent Garden Branch Manager) and Eve (our waitress) for their hospitality. See you all again soon!
<a title="Read Square Meal's review of Honest Burgers Covent Garden" target="_top" href="http://www.squaremeal.co.uk/restaurant/honest-burgers-southampton-street?utm_source=Blog&amp;utm_medium=Blog&amp;utm_campaign=Link"><img width="230″ height="125″ src="http://www.squaremeal.co.uk/Views/DynamicImages/BlogBigImage.aspx?restaurant=e45e495dd9584cd1827995f709538de3&#8243; alt="Square Meal" /></a>