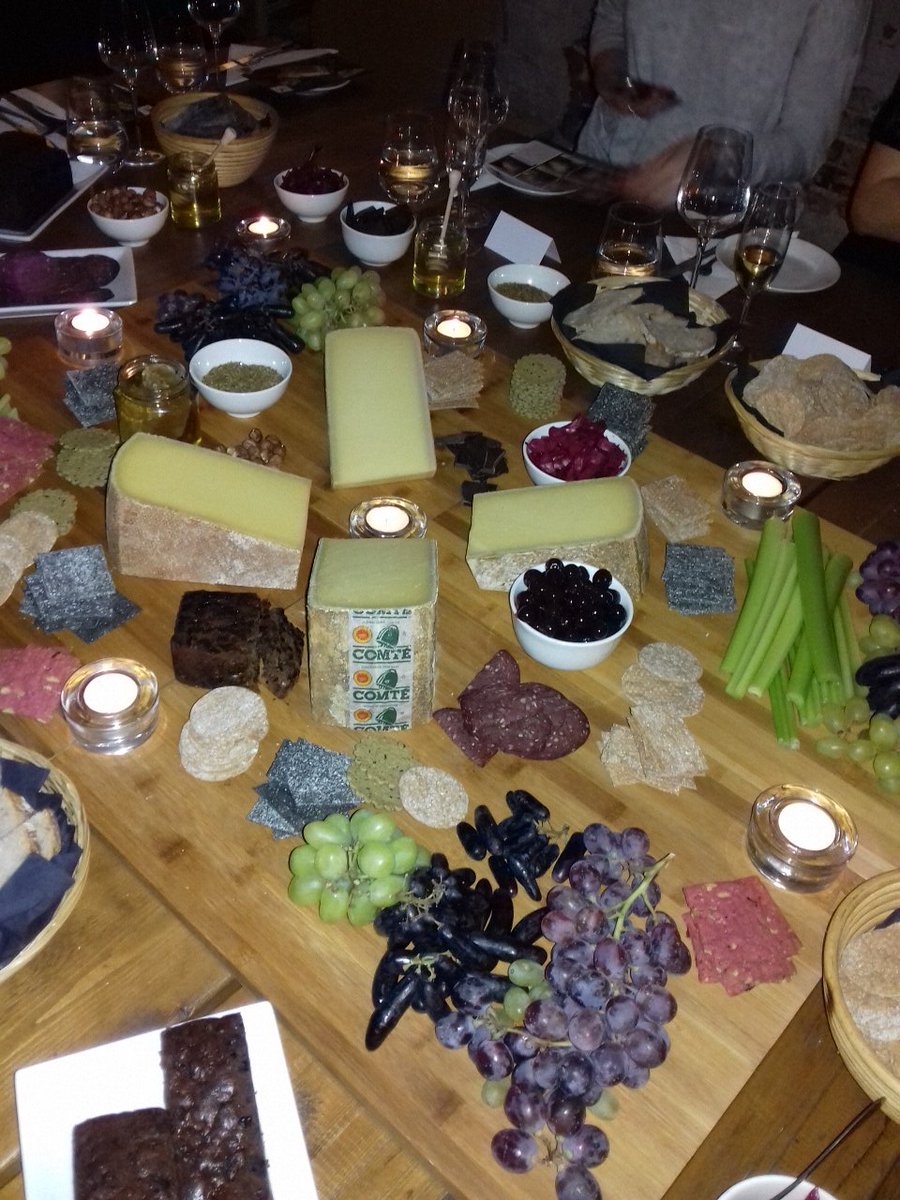 Its fruitcake! And if that sounds like we may have had a touch too much port already don't knock it until you've tried it. The sweet, spiciness of the cake perfectly complements the richness of 24 month aged Comte.
We went to an ultimate cheeseboard event with Comte to get people to think outside the crackers/chutney box and it was eye opening. Think texture, what can add crunch e.g. hazelnuts or pickled cabbage and what picks up on the existing flavours of the cheese or acts as a counterpoint to it? And not just the accompaniments but the texture of the cheese itself, we had thin shavings of the 14 month old Comte with cumin seeds and it totally changed the way to cheese melted in my mouth and therefore the way it tasted.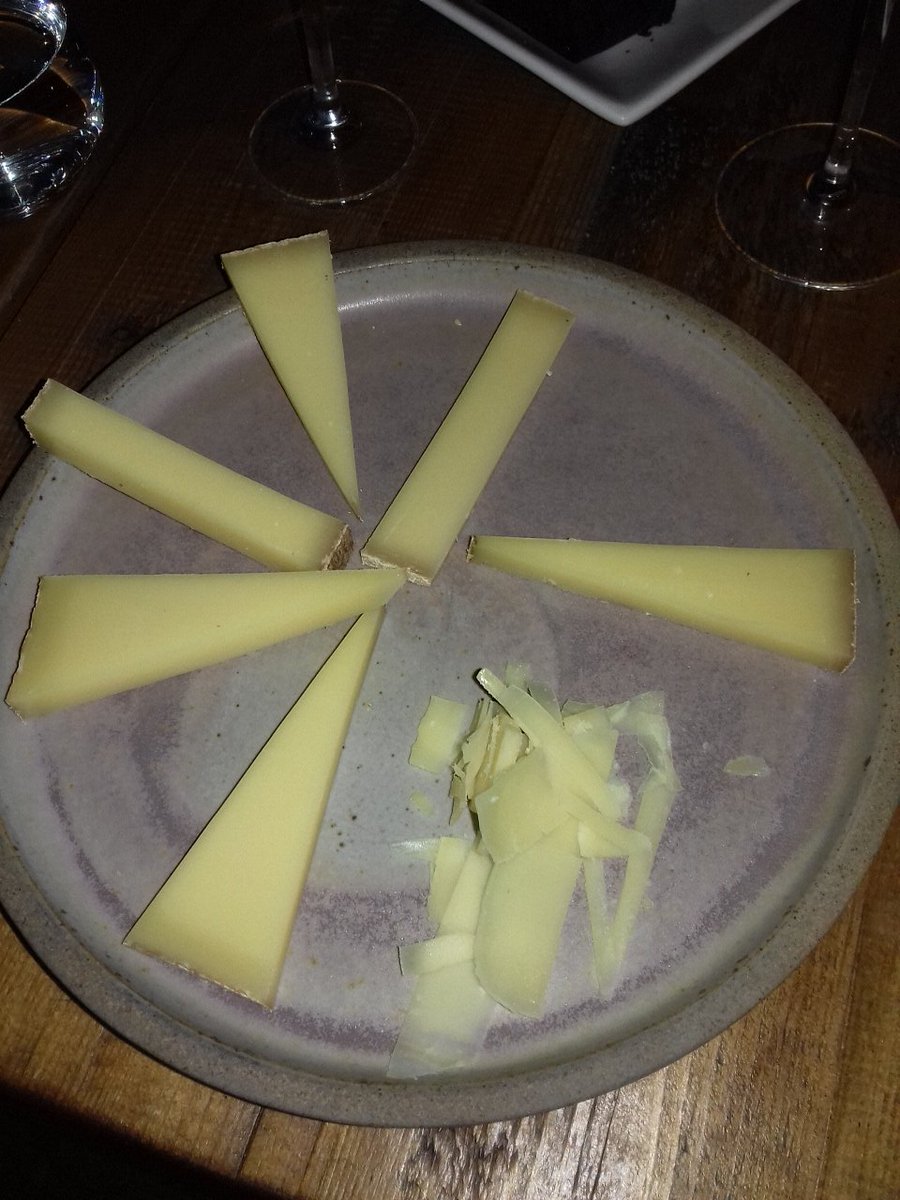 We also got to learn a bit more about the Montbeliarde cows who make Comte and when I got to see the gorgeous Jura meadows where they frolic I felt a bit envious. Which frankly is not a sentence I ever thought I would write! But it's not just happy cows, the flowers and the grasses they eat all go towards flavouring the Comte.
My other absolute favourite out of the pairings we tried was the 18 month old Comte with boozy liqueur cherries. Playing with those port notes of fruitiness was an inspired twist of a classic pairing and one which I'll be impressing guests with over Christmas (if I manage not to eat it all myself!).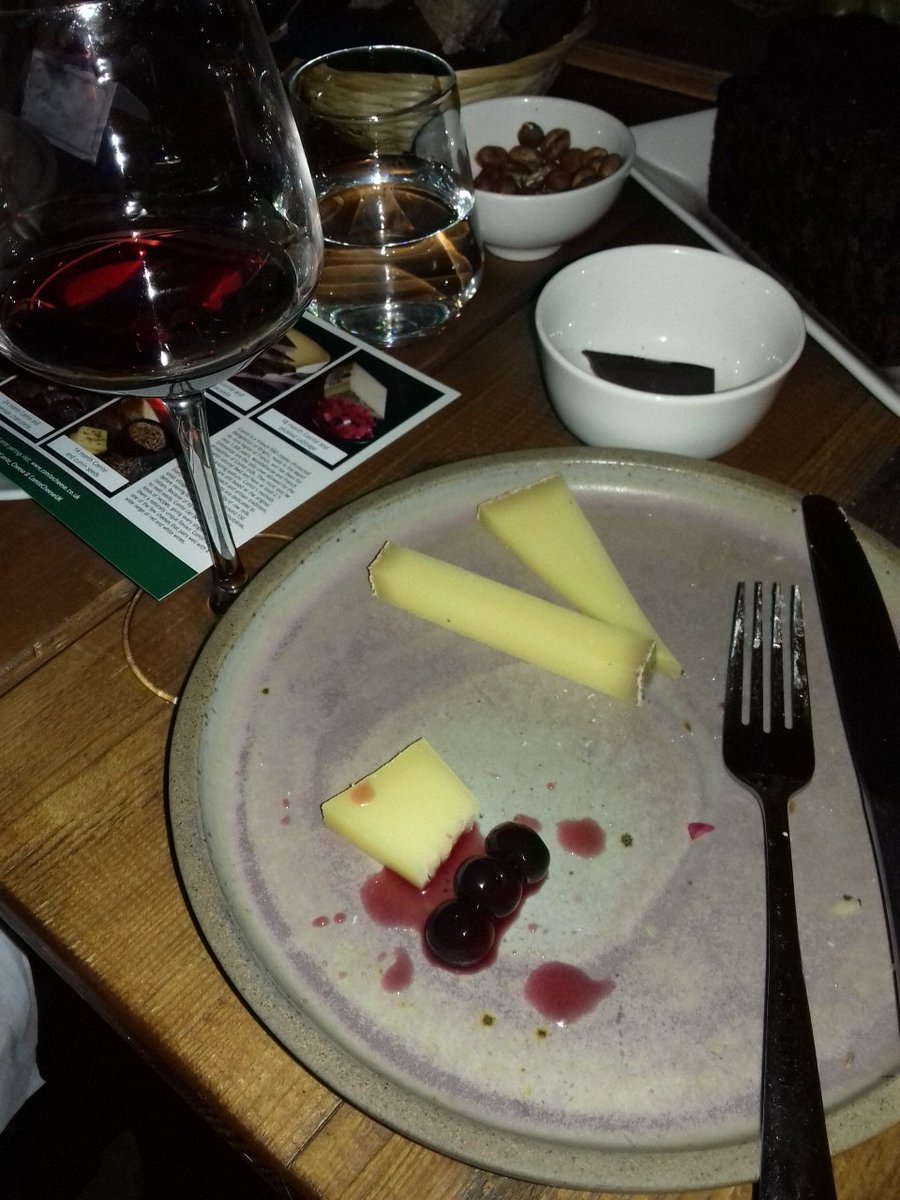 Hopefully, this has inspired you to think outside the chutney jar too!
Twitter: @comte_cheese , @BedalesWines , @MeganRex  
@CityGirlSabrina , @MBATheAgency ,  @Huddle_PR , #TravelTuesday , @riseboarders 
#BetterWithComte  , #wonderfulJura  , #fdbloggers  , #lovefood  , #comté  , @JuraWine  , #grassfed , #food , #wine , #Jura  , #foodbloggers , #foodies , #tasting , #cheeseandwinepairings , #wine , #pairings , #goantolondon