AirBnB has launched their city experiences to allow visitors and residents of cities around the world, including ones staying in accommodation booked via them, to go on adventures together to get to know their host city better.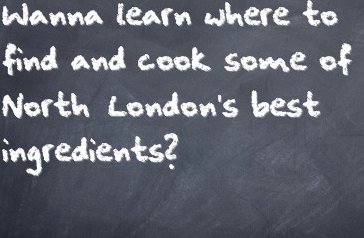 Image courtesy of: Chef Liam Barker
Liam is a chef by background, and has many years experience in the kitchens of some of London and the UK's best restaurants and hotels. This in-depth understanding of food and his passion to share his knowledge comes across during the tour through his warm persona and 'get involved and I will show you' method of teaching.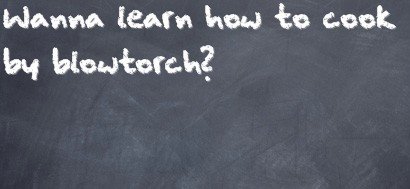 Image courtesy of: Chef Liam Barker
We were invited on a soft launch of his new North London cooking experience – a foodie tour around his favourite shops to get provisions of some of North London's best ingredients before cooking up a storm and settling down to enjoying dinner together. We met up in Camden Passage, just down the street from Angel station, outside Moxtons fishmongers. Liam explained about the different types of fish on display and how to tell that fish are fresh.
We then walked a short distance to master chocolatier Paul A Young so we could get a small giftbox selection of chocolates each for our sweet treats at the end of the meal.
Next we went to Mrs' Lovells green grocers where we picked up our fruit and veg we needed, including an unusual ingredient – smoked garlic. This has quite an intense aroma (could smell it in the taxi!) and was fun to try and locate in the green grocers.
Finally, we made a pit-stop at Highbury Vinters wine shop to pick up essential wine supplies that would complement the meal we were cooking.
Liam had an Uber people carrier on standby to ferry us from one location to another, when it was too far to walk – you need to save some energy for cooking right?
We were finally whisked to a terraced house that has a café by day and which has a small kitchen and eclectic dining room where Liam hosts the cookery masterclass aspects of his food tour. Before starting cooking, we cracked open a bottle of wine and had a competition to see who could pick out the notes of the wine – a hint: no wrong answers!
We put our sea bass to bed encased in a cave of a mixture of 1kg of Maldon sea salt and whipped egg white.
Before the oven treatment: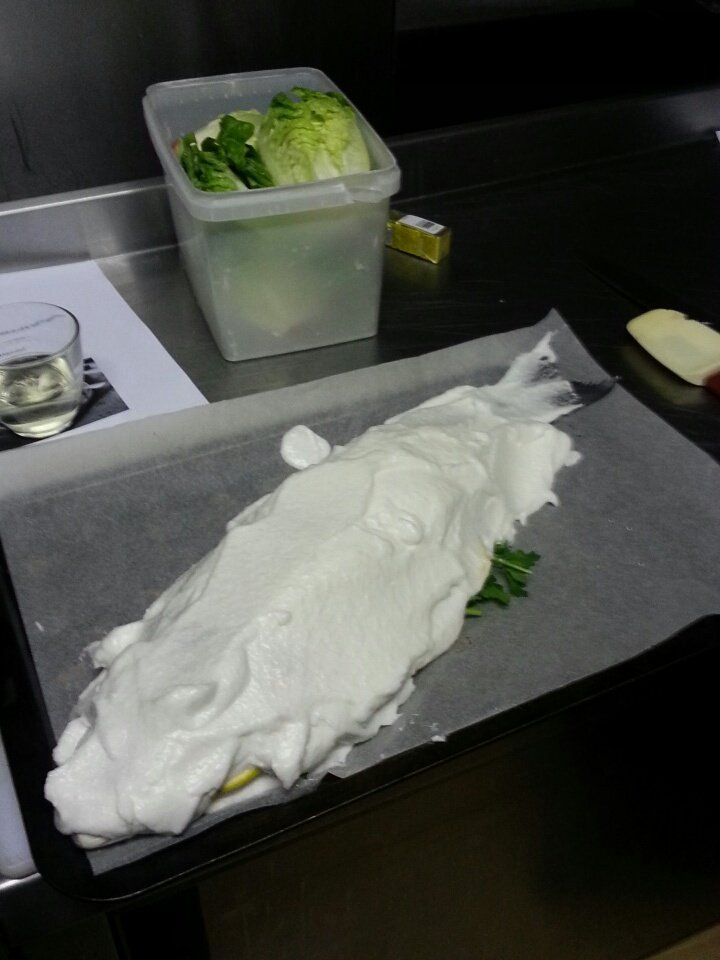 And here he is in all his baked glory the sea bass ladies and gentlemen!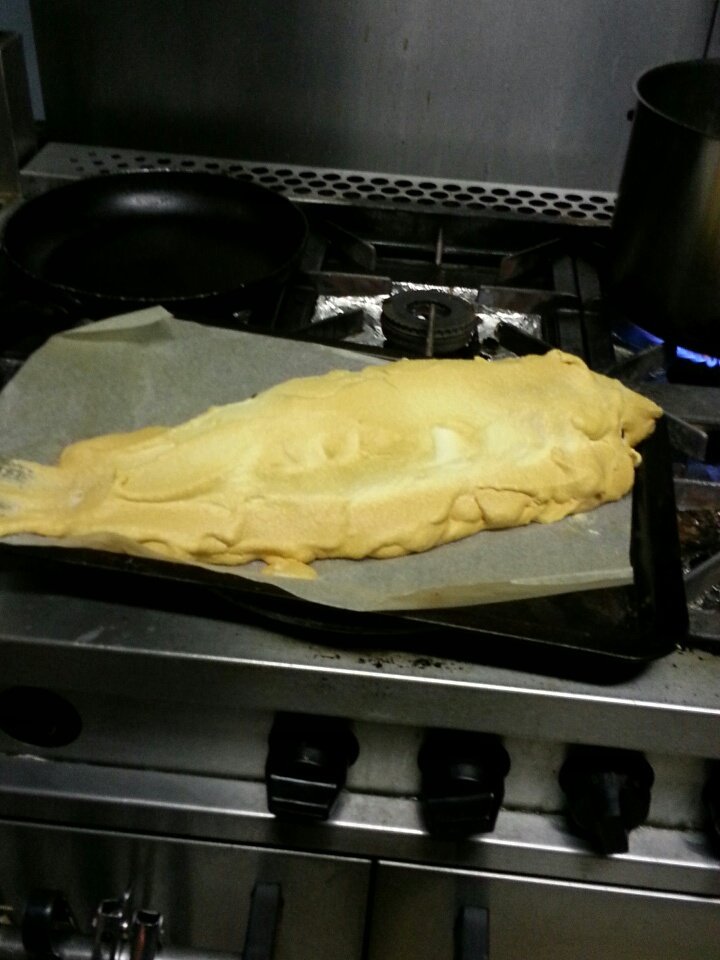 – with a golden brown coloured salt crust: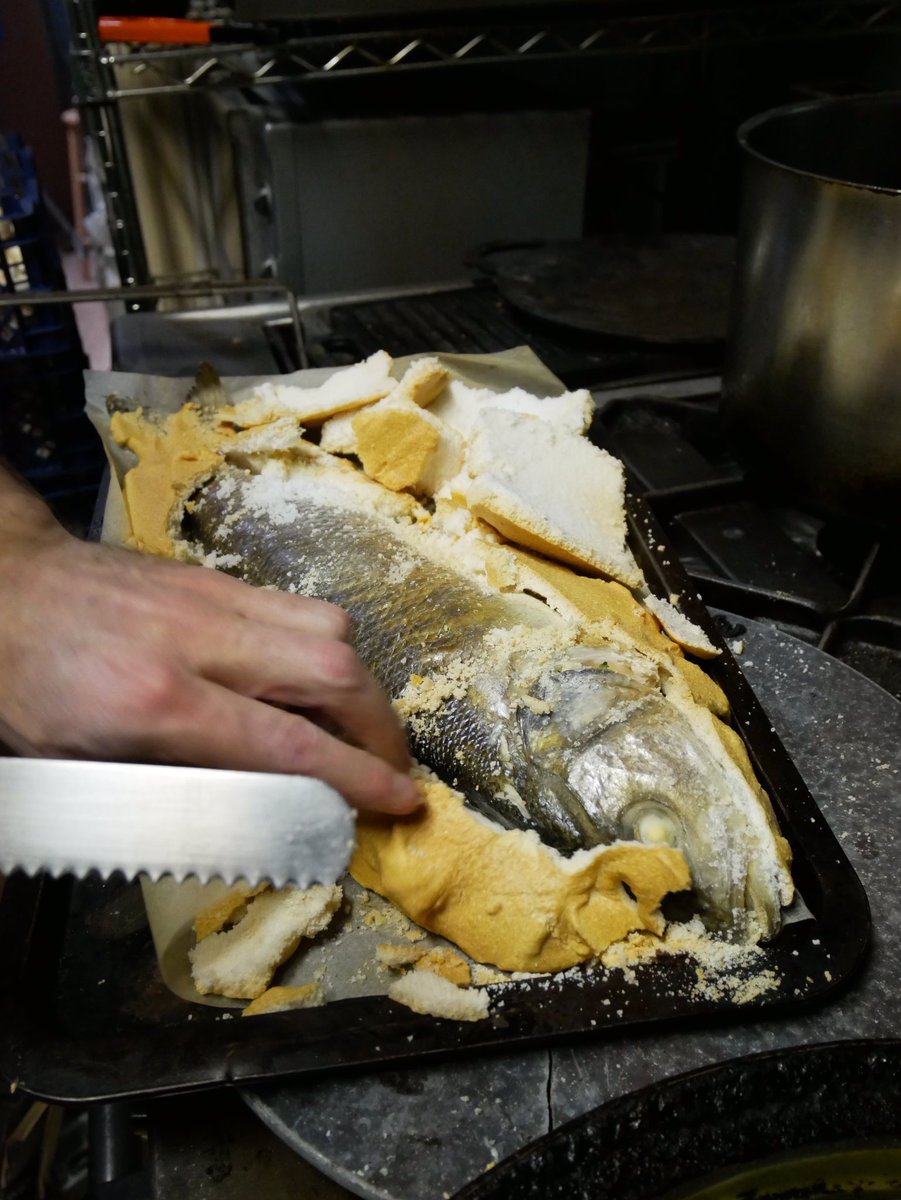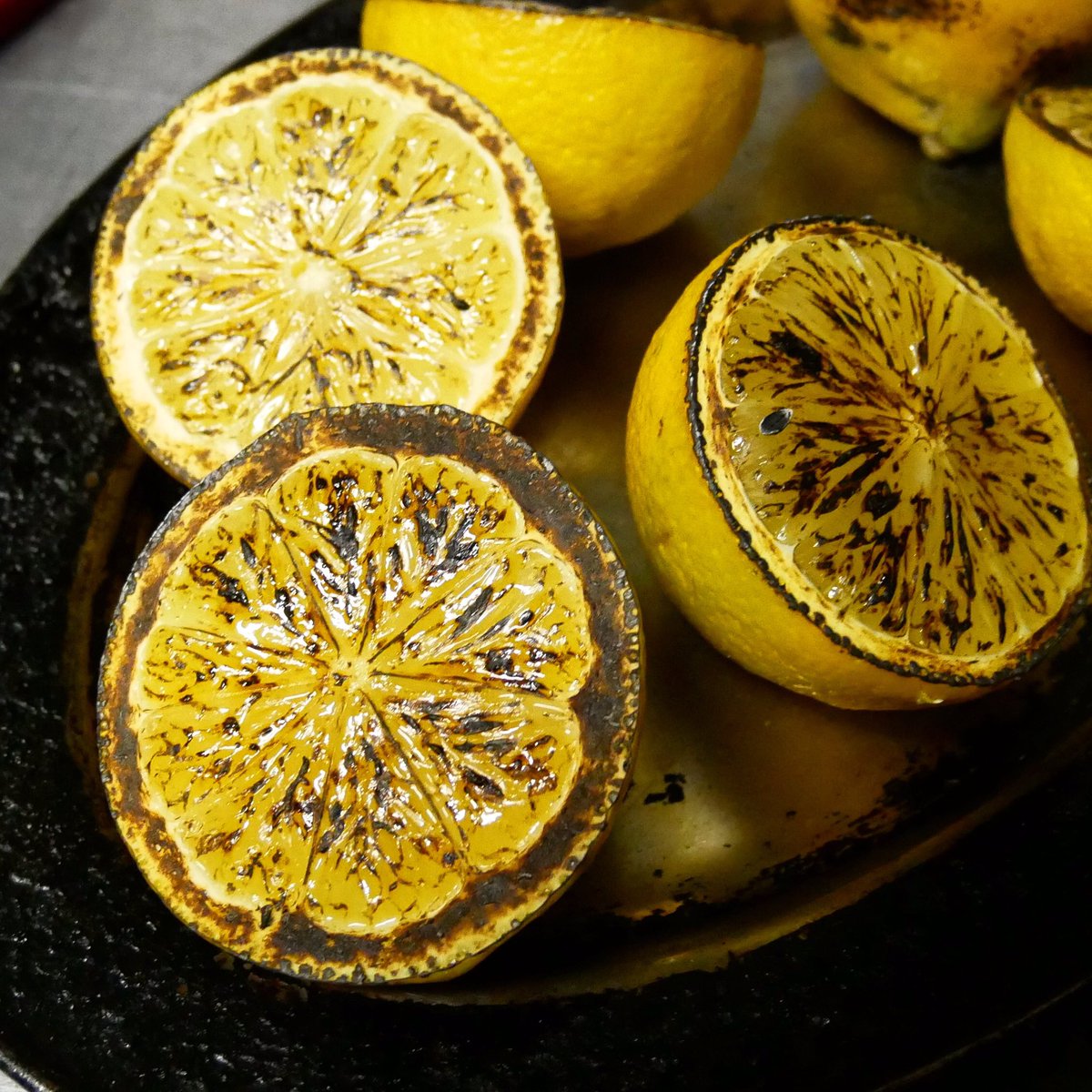 Images courtesy of: Chef Liam Barker and Connie Consumes
When Liam produced the blowtorch to blowtorch the butterflied prawns, it brought back memories of my childhood having fun cooking by fire, including making chapattis puff up directly on the hob and toasting marshmallows.
We made some Beetroot, horseradish and mayonnaise toasts for starters.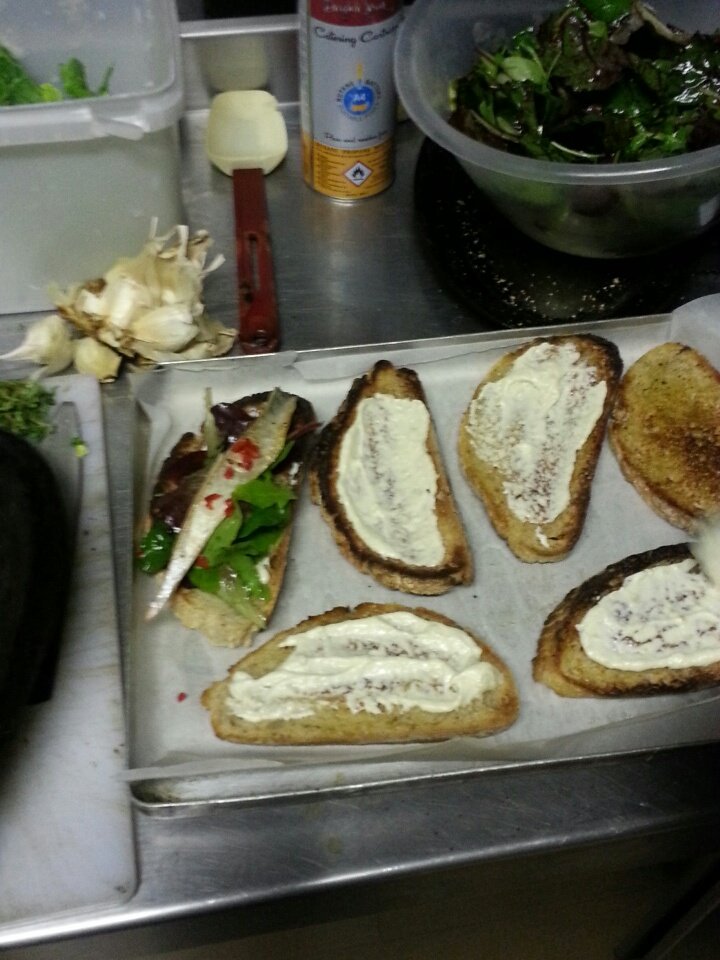 So you know that delights you are in for, the menu we enjoyed on the night included:
Beetroot, horseradish and mayonnaise toasts
Blowtorched blackened tiger prawns
Salt crust baked sea bass
New Potatoes with dill
Citrus leaf salad
Braised cos lettuce
Accompanying selection of wines specially chosen by Chef Liam
Here is the finished dish – what a colourful plate of food: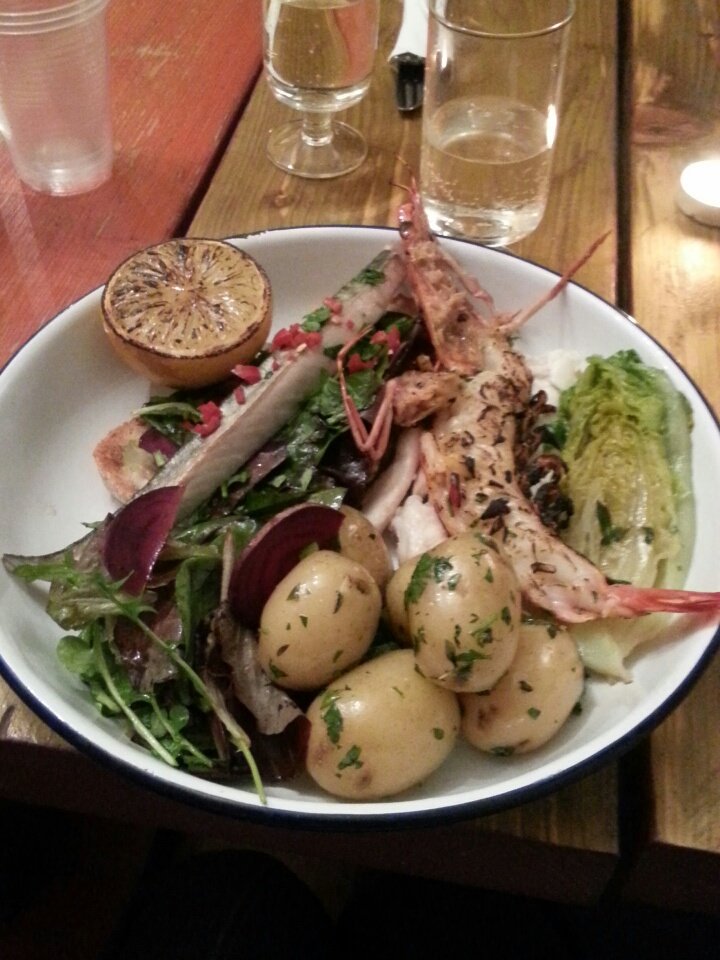 What are you waiting for – head over to AirB&B's site and book Chef Liam's awesome North London food tour for an unforgettable experience lasting about 4-5hours, and learn to make some beautiful British dishes in an evening of cookery in Islington!
#Islington #airBnB #experiences #travelinspirations #foodadventures

#

LiveThere
Websites:
https://www.airbnb.co.uk/experiences
Great also meeting fellow foodie friend and blogger Connie and her partner.