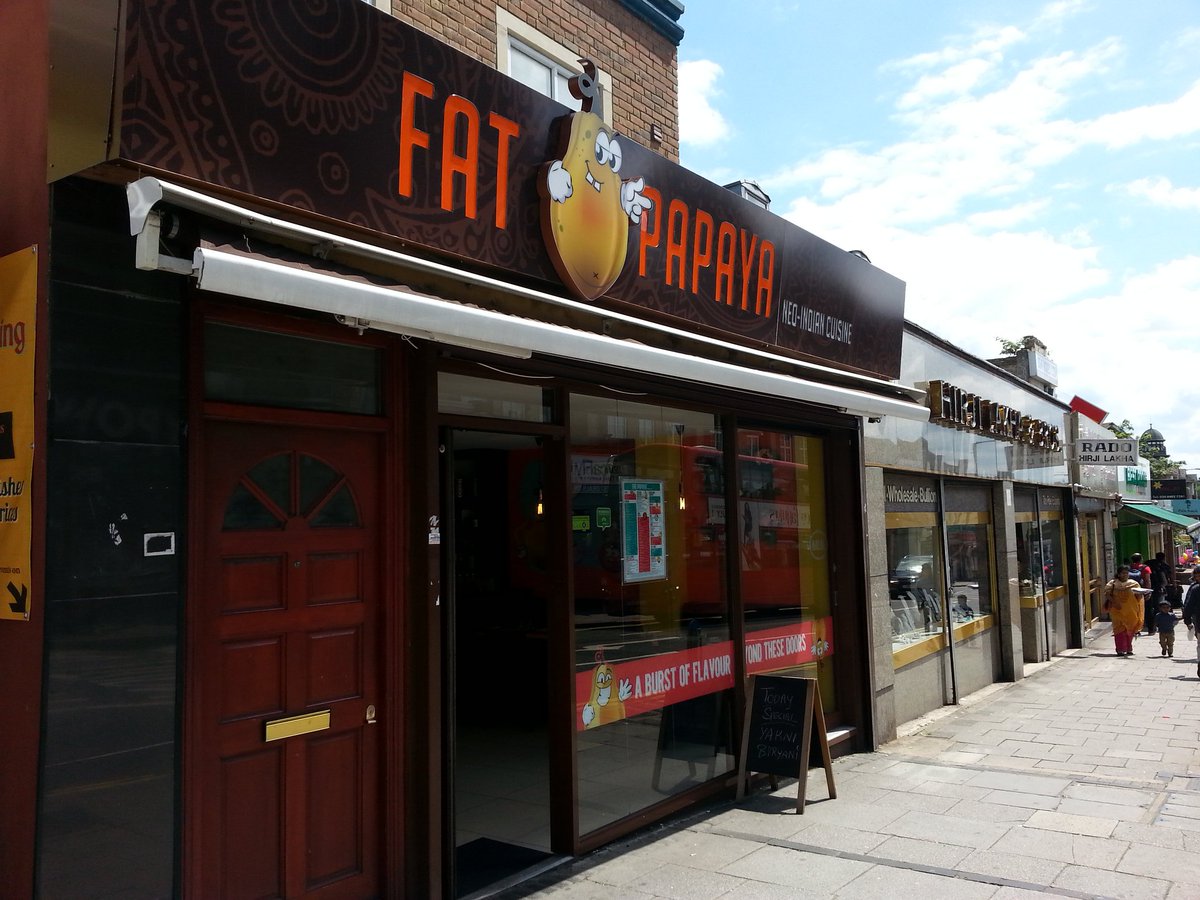 We were invited to review Fat Papaya. The restaurant has a colourful interior and I think the cheerful emoji-like Fat Papaya character will really appeal to kids. We love their selection of favourite classics too!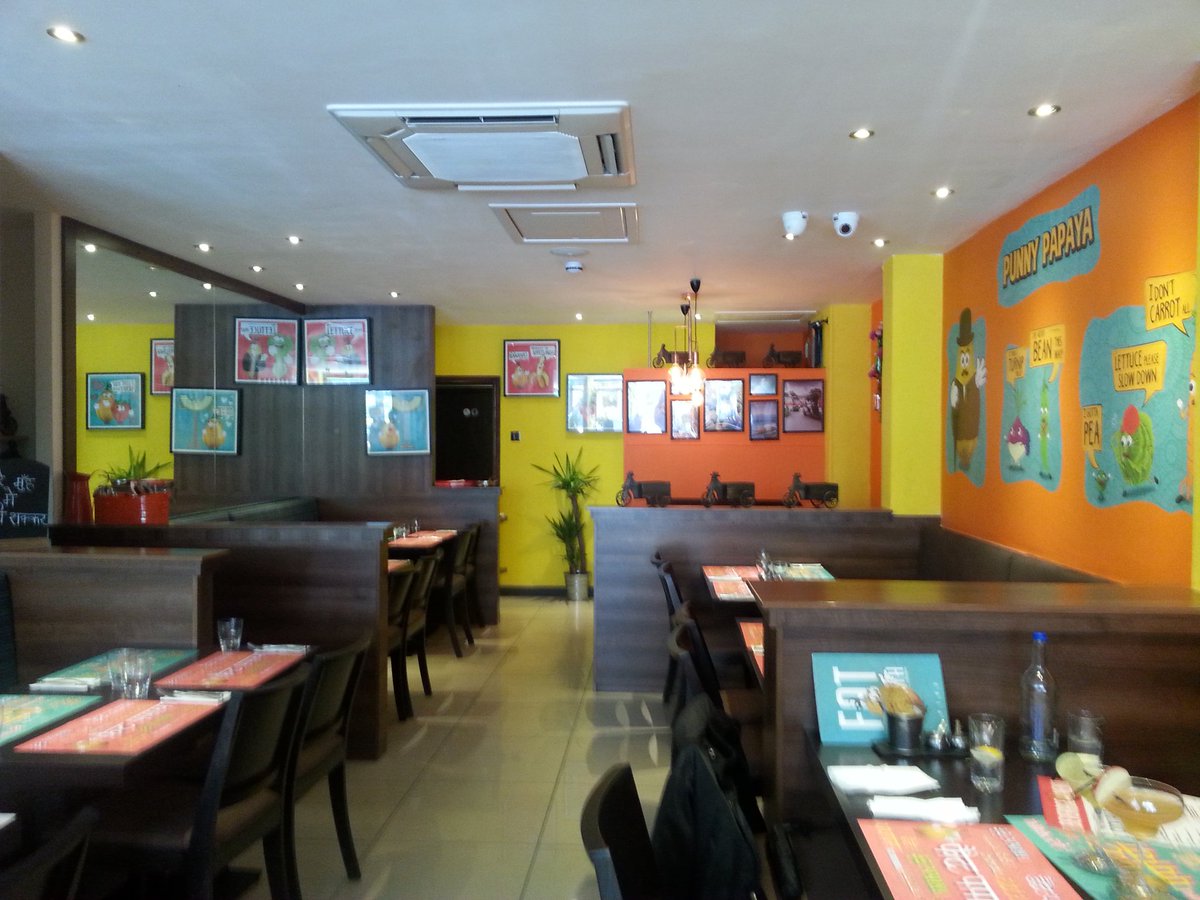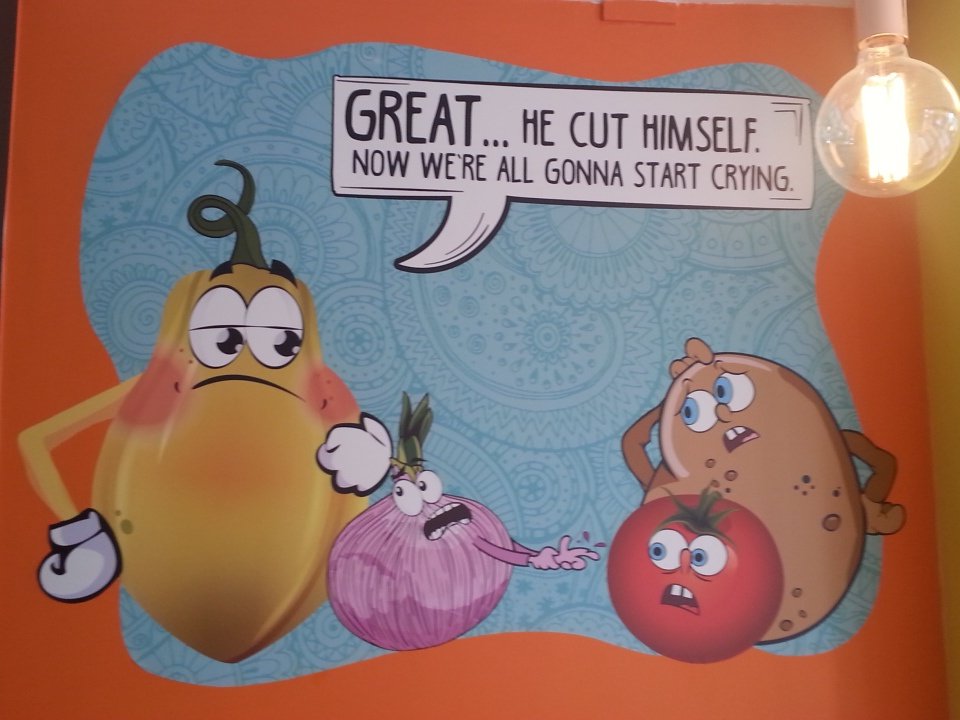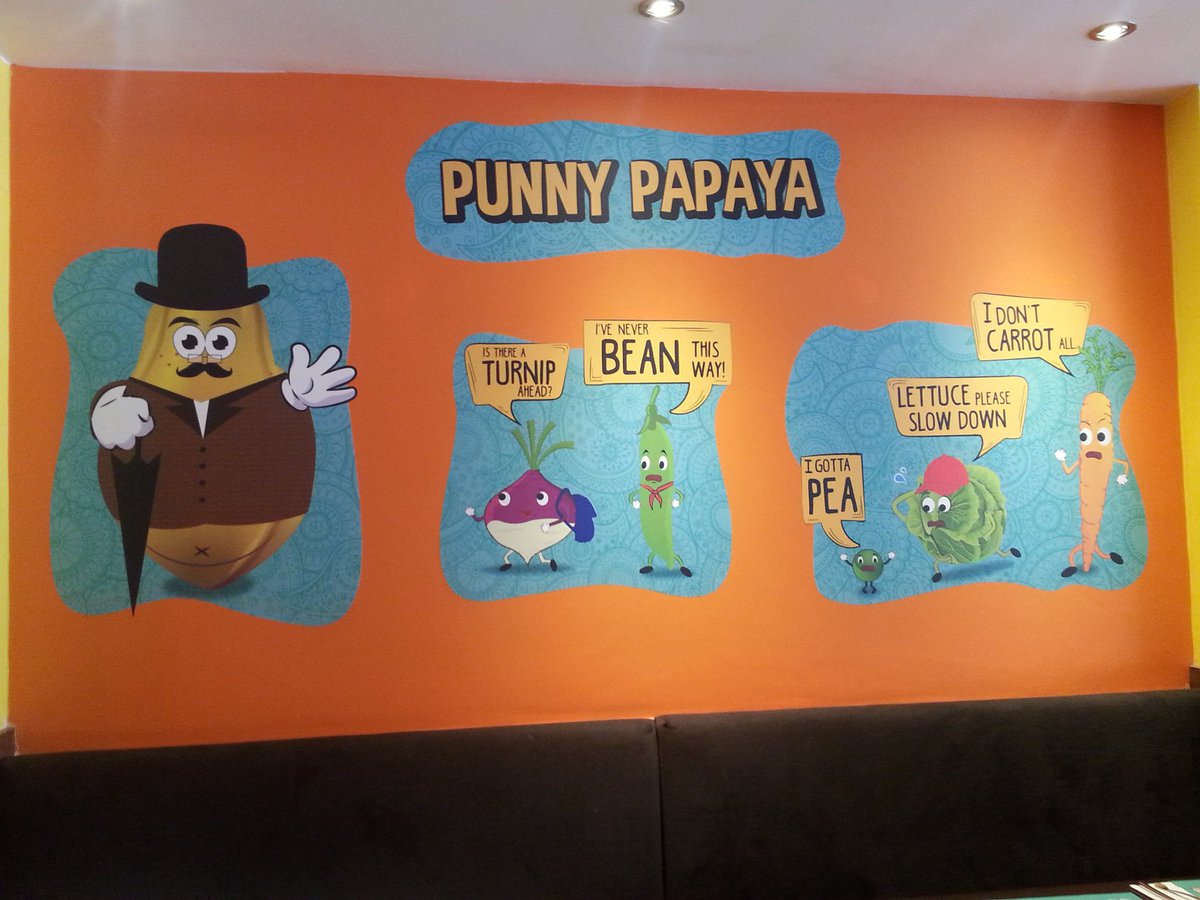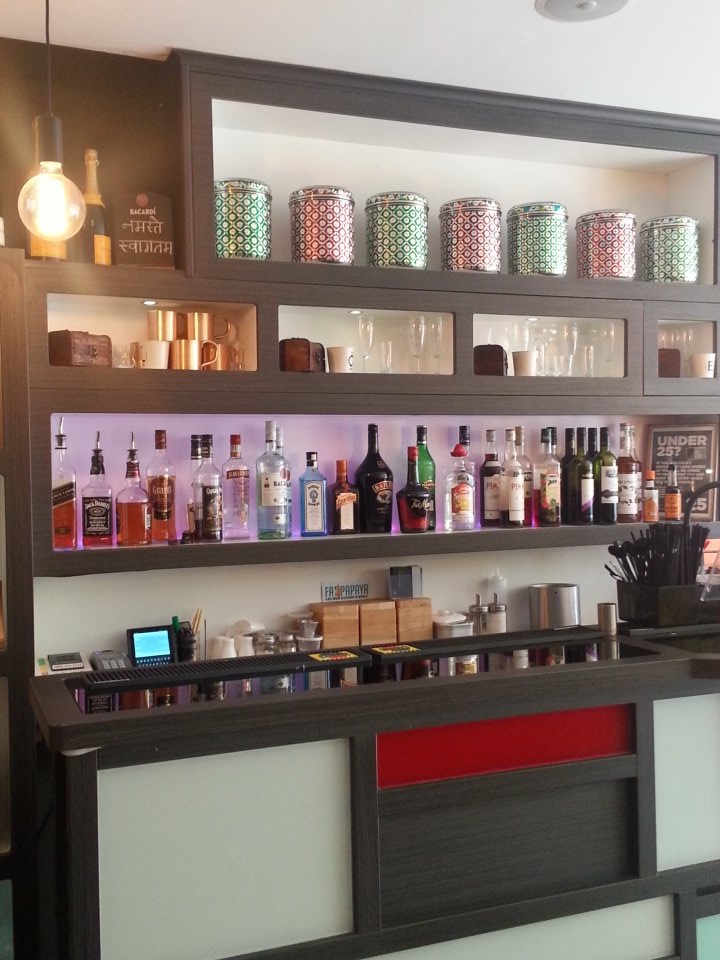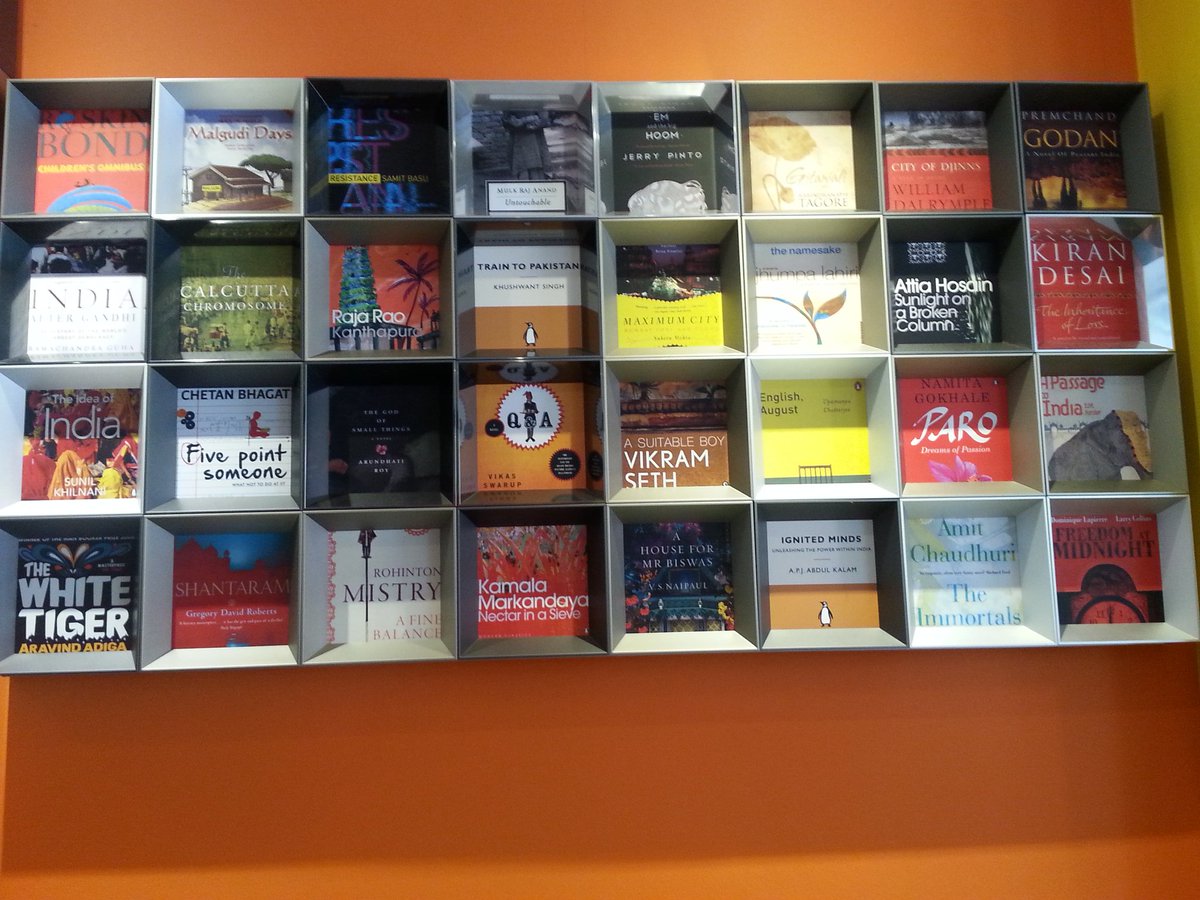 Their head chef Silva and his kitchen team have all trained and have years of industry experience in luxury hotels in India, including in the kitchens of Taj, Radisson, Sheraton and Oberoi's hotels. Their style of cooking is Pan Indian where dishes are from all across India, rather than your typical Indian restaurant that serve food from one single region. Their USP is to serve great quality luxury food at affordable prices. Each dish is prepared with authenticity in mind however the presentation styles of the dishes are modern and with a modern European presentation. You will be taken on a journey through different regions of India via their menu!
We settled in with a couple of cocktails, I chose the Kaffertini (gin, kaffir lime leaves and green apple syrup) and J got the Bombay Presidency (vodka, cinnamon syrup, apple and lime). We weren't very keen on the cocktails as they tasted strongly of the artificial syrups that had been used. We think these would benefit from natural cordials instead as then the flavour would be less overpowering. These were served with fried and baked poppadoms and khakra accompanied by a selection of their unique chutneys: beetroot, mango and melon seed, and spicy garlic.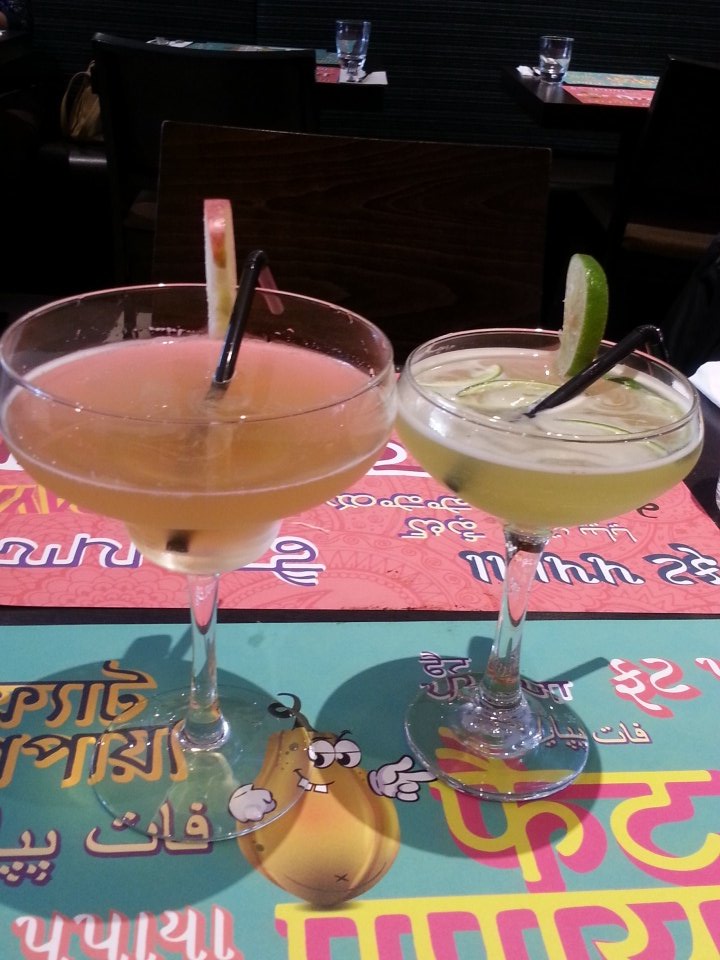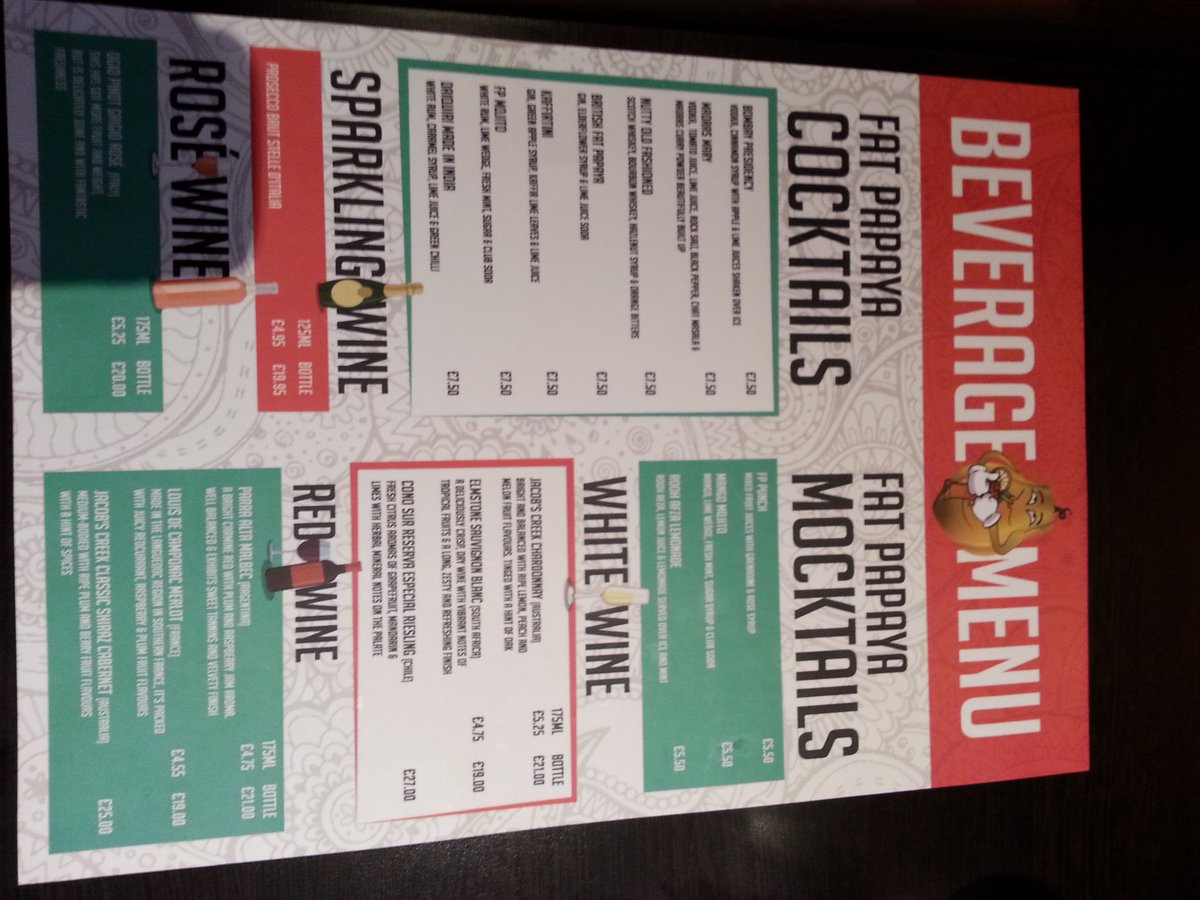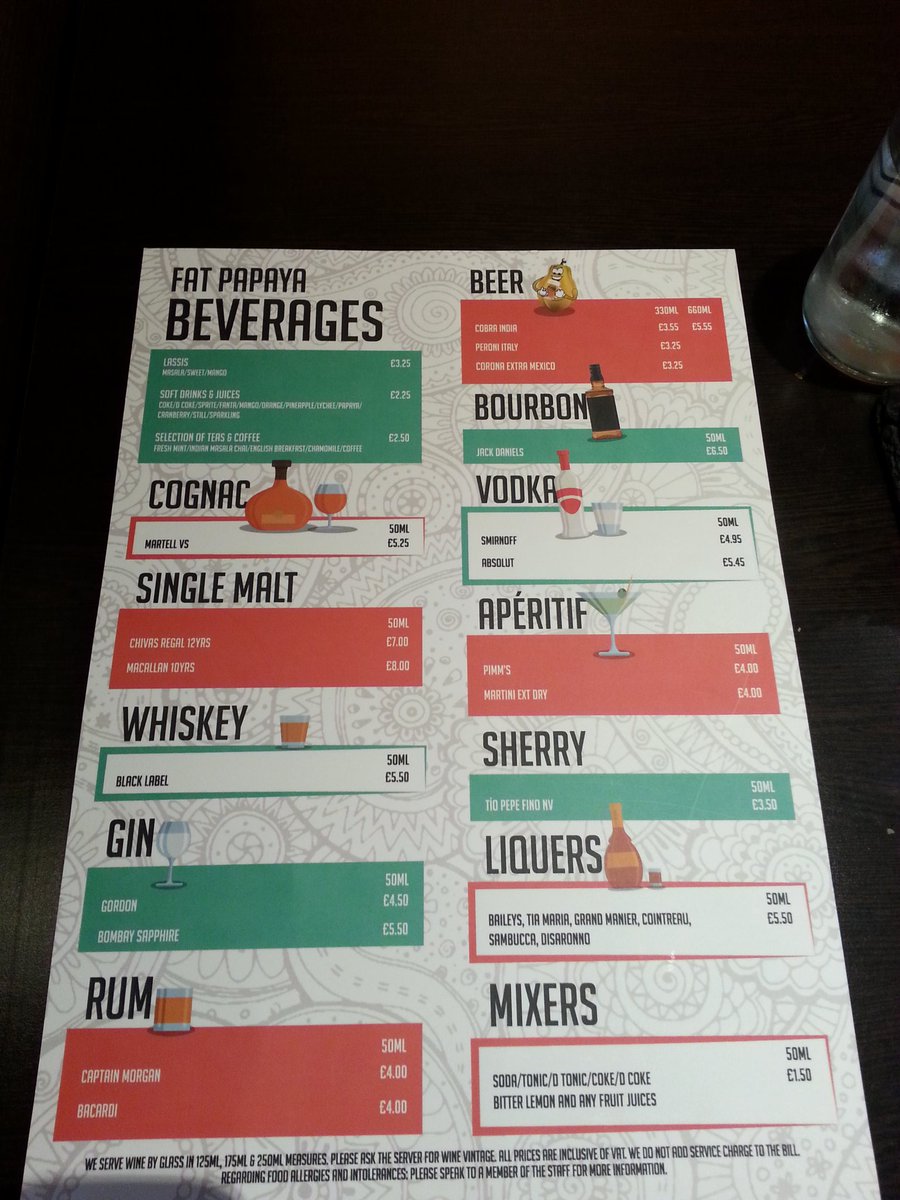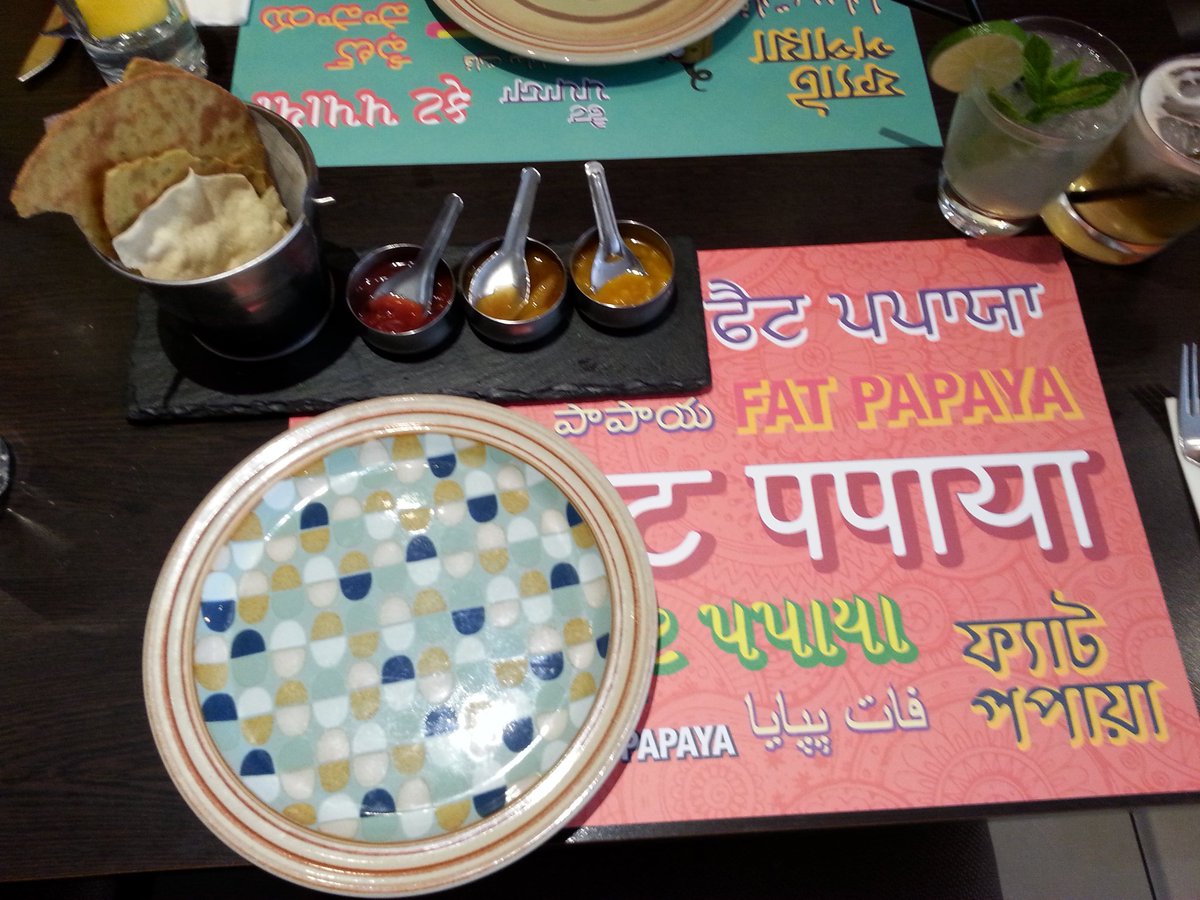 For starters, we ordered zafrani salmon tikka. This was lovely as salmon can stand up to intense flavours and the oiliness of the fish means it doesn't dry out. We also ordered the meat sharing platter which comes with seekh kebab, tangri chicken, lamb chops and chicken tikka. This was beautifully presented in an old Indian iron (yes the thing to iron your clothes!) that used to have coals put in it to make it hot. It looked great but the only downside was that the food goes cold much quicker than if it had been on a sizzler platter. We discussed with the chef if there was any way of putting a hot plate in the bottom to keep things hot but he said they were worried about people burning themselves on the iron if they heated it up. The other starter was mutton rolls. These are from Sri Lanka and normally come with a pancake and breadcrumb covering but these were in filo, like mutton spring rolls. We prefer the more traditional covering but they still tasted good.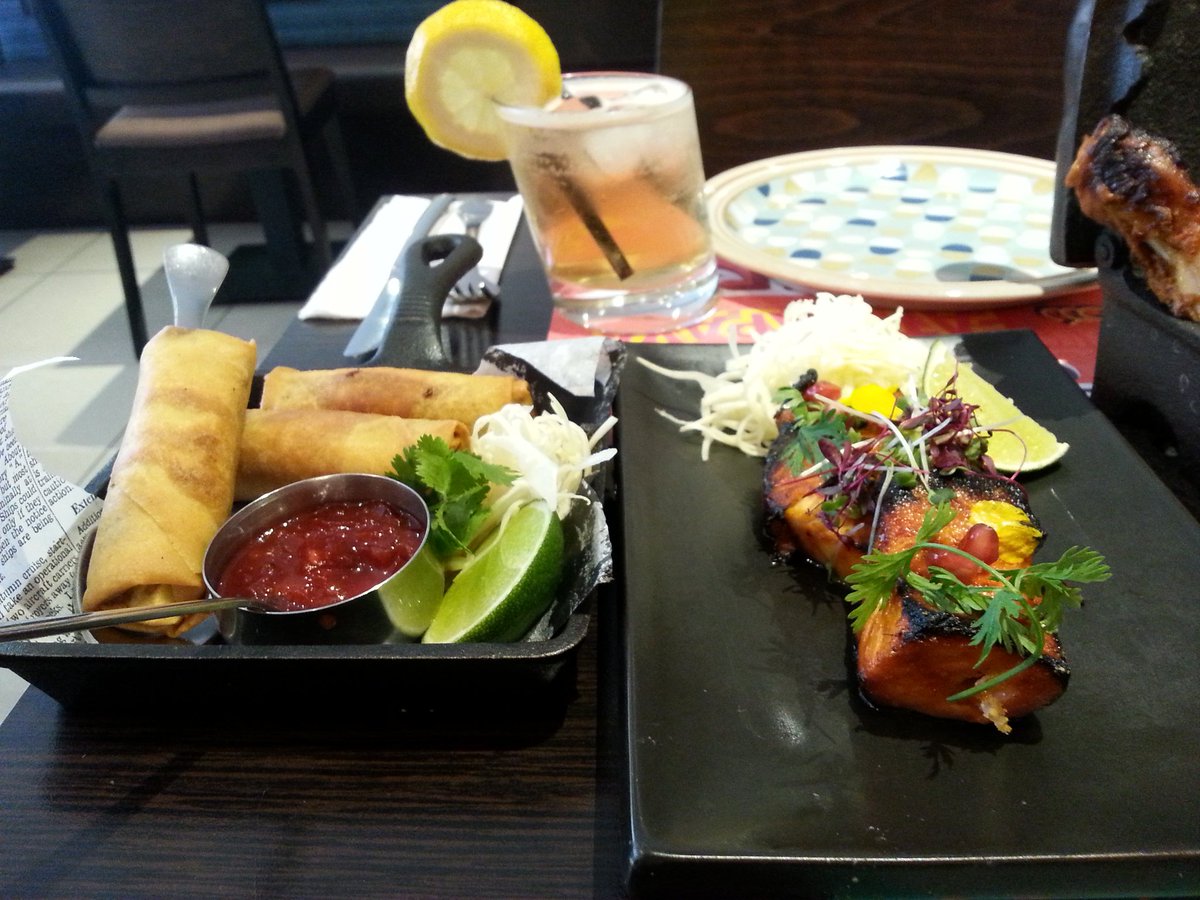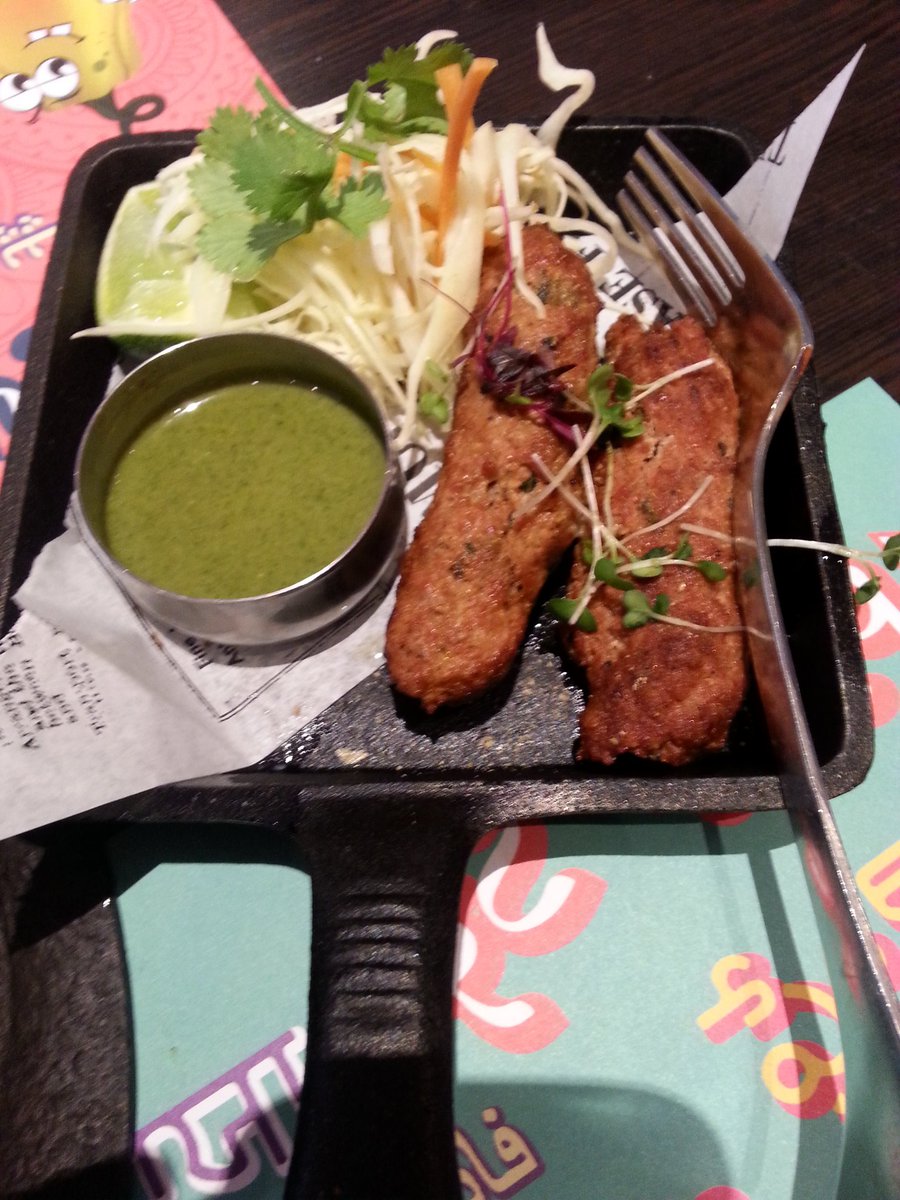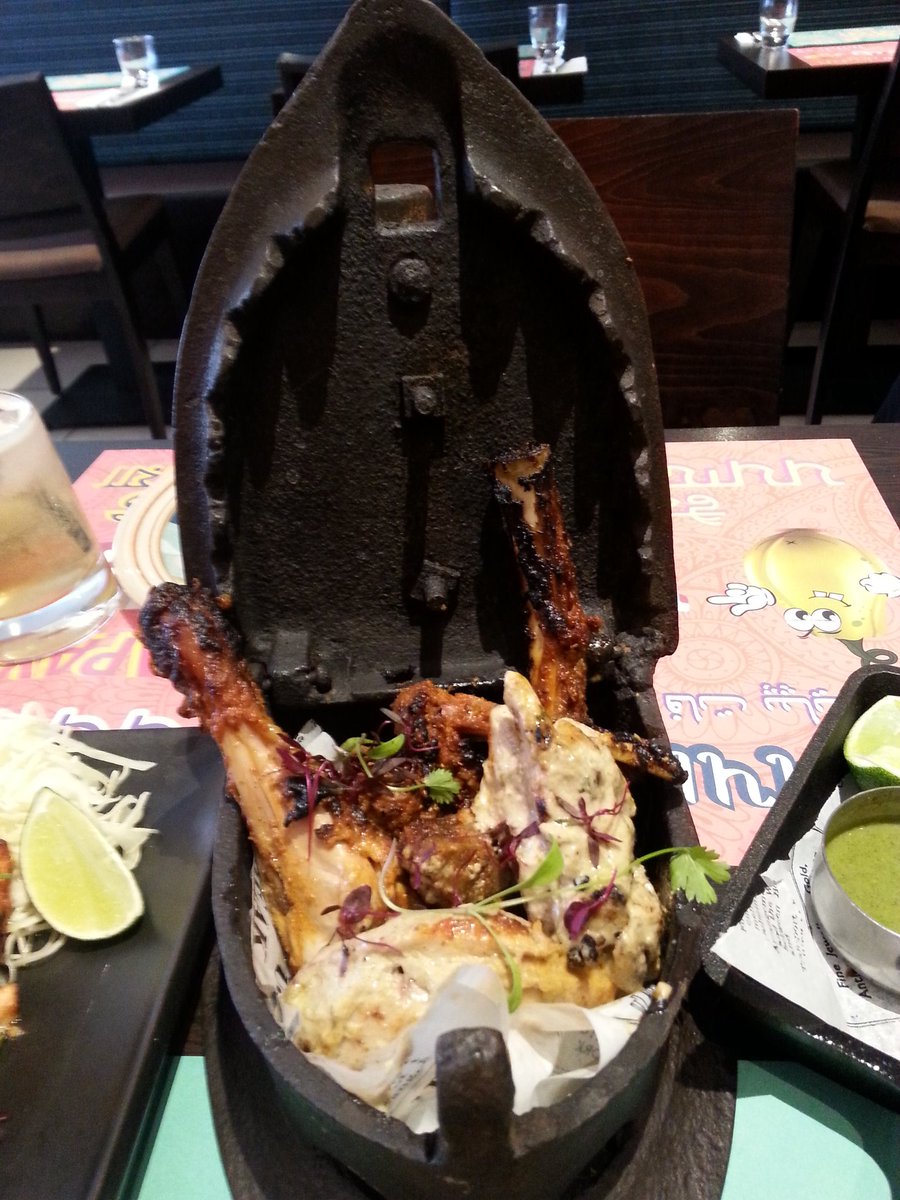 For mains we got half portions of the lamb and chicken biryani. We loved the biryanis as they had a really depth of flavour without being oily. The lamb was on the bone as it should be for extra flavour and everything tasted fresh. I think in poor Indian restaurants biryani can often be a way to use up old rice/meat and that definitely wasn't the case here. A must order, especially if you like it spicy!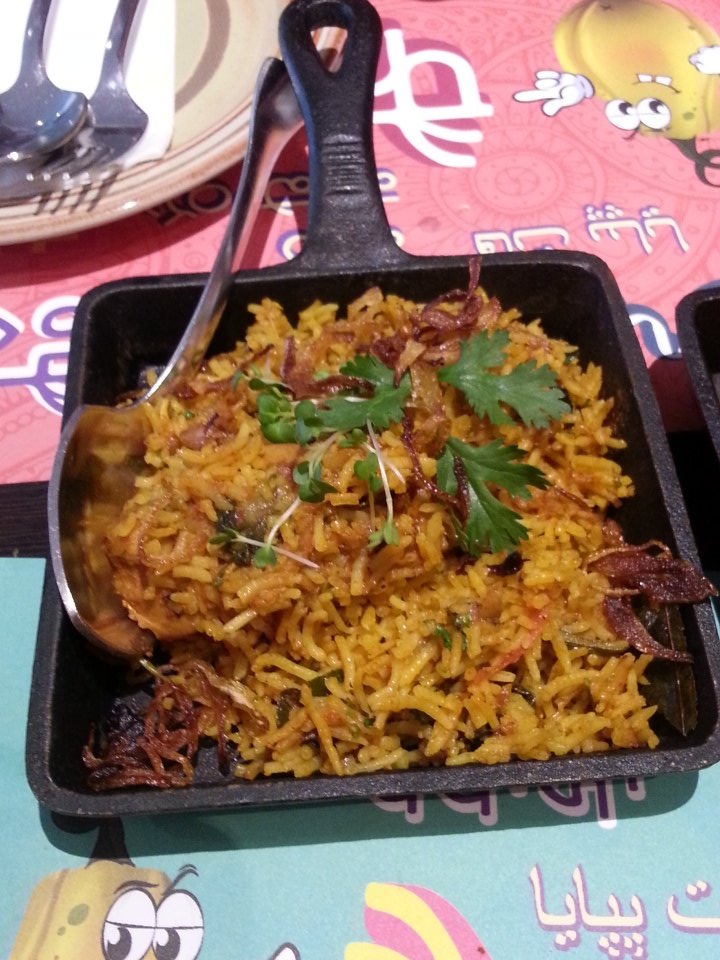 Sudhakar explained that they use different chillies/ peppers in various dishes as each one, such as the Andheri and Kashmiri chillies, have different flavour profiles and will add that extra element that makes their dishes stand out from any of your regular Indian restaurants. This can be seen in dishes like the beautifully flavoured Pondicherry mutton curry.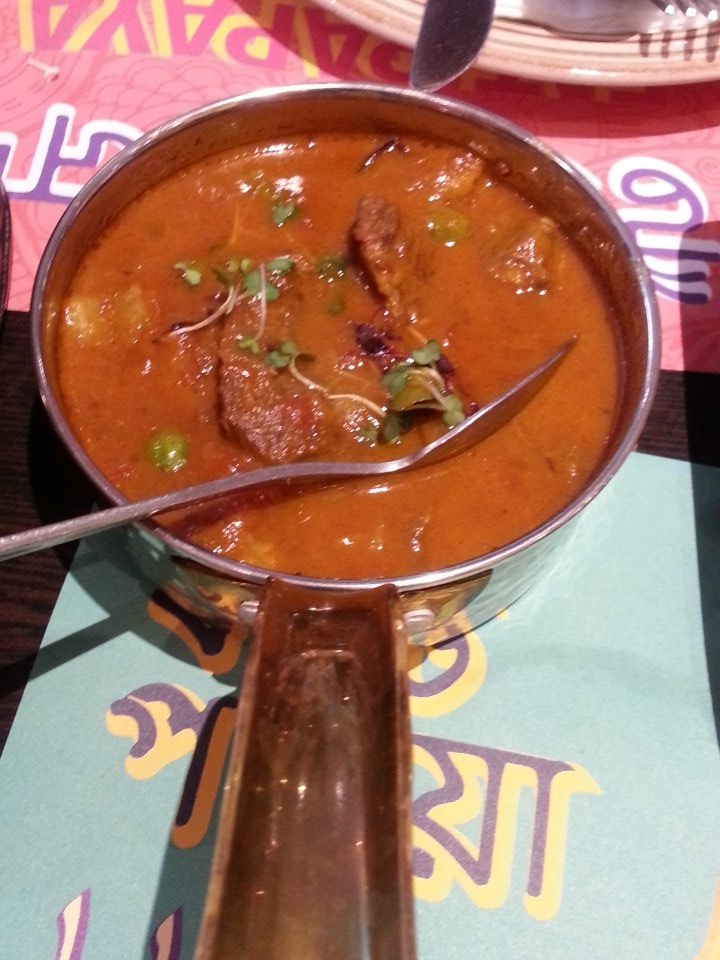 We got the Goan fish curry (well we had to didn't we!) Again although not a traditional Goan curry, we enjoyed the sauce that complemented the delicate sea bass but didn't overwhelm it. Chef Silva explained that his version of a Goan fish curry came from inspirations taken from the Andheri (West Mumbai) style of cooking where his wife is from. We loved the textural contrast from the fresh coconut and the crispy, fried lotus root. We also ordered the mirchi (chilli) paratha, but sadly this was more like a naan than a flaky, buttery paratha. The chicken kothu rotti has an interesting mixture of flavours and textures from the chopped up paratha and the sweet garden vegetables.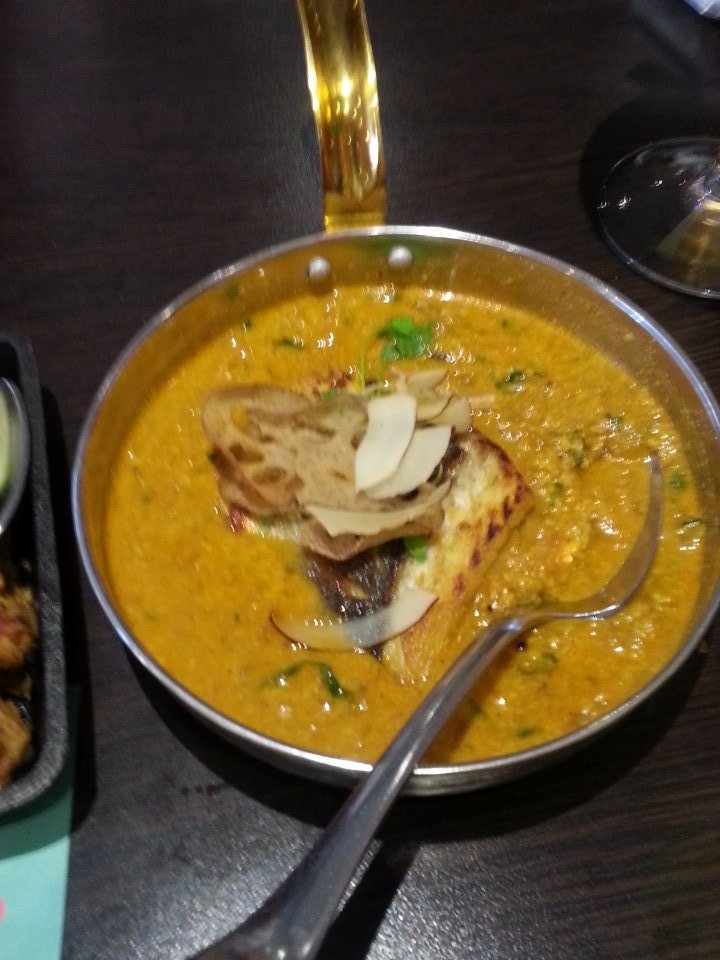 For desserts our first choices of cardamon pannacotta and gulab jamun weren't available, so we ordered the lemon cheesecake and malai kulfi.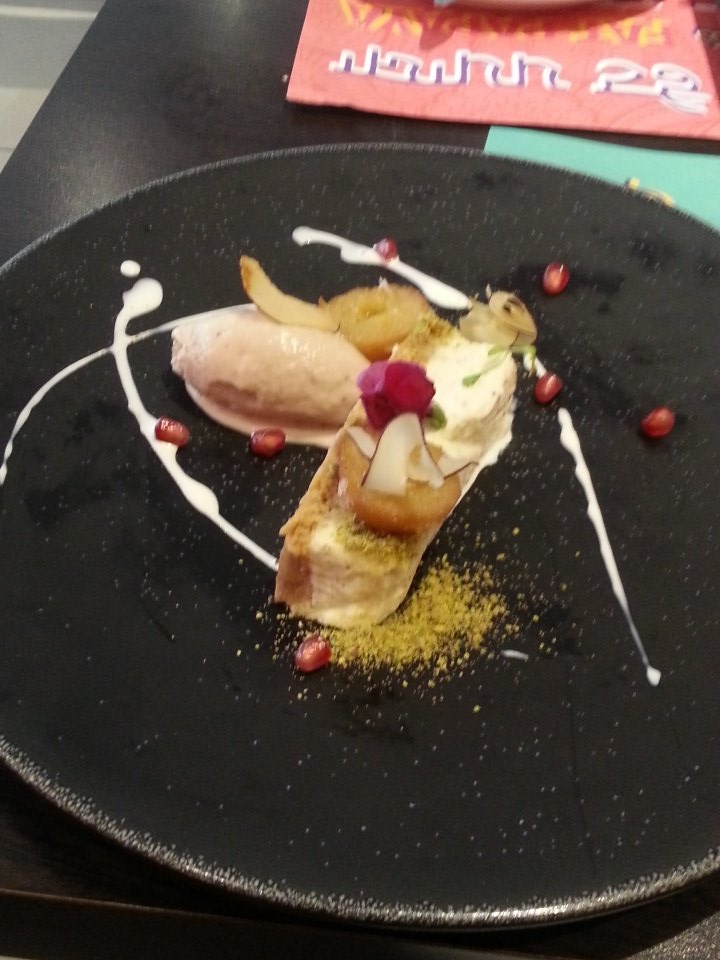 The lemon cheesecake lacked a strong lemon flavour and the base was very soggy. When we spoke to the chef he said he was considering using shortbread which would hopefully give a crisper base. The strawberry ice cream accompanying it was nice, and the chef said they make all their own ice creams and kulfis.
You could really tell as the malai kulfi was fantastic, fabulously creamy with a hint of saffron. Another must order!
On the whole we enjoyed our visit to Fat Papaya and we think with a few tweaks it could be great. They told us they have plans for a food truck and to visit festivals so keep your eyes peeled, you may be seeing a whole lot more of these guys!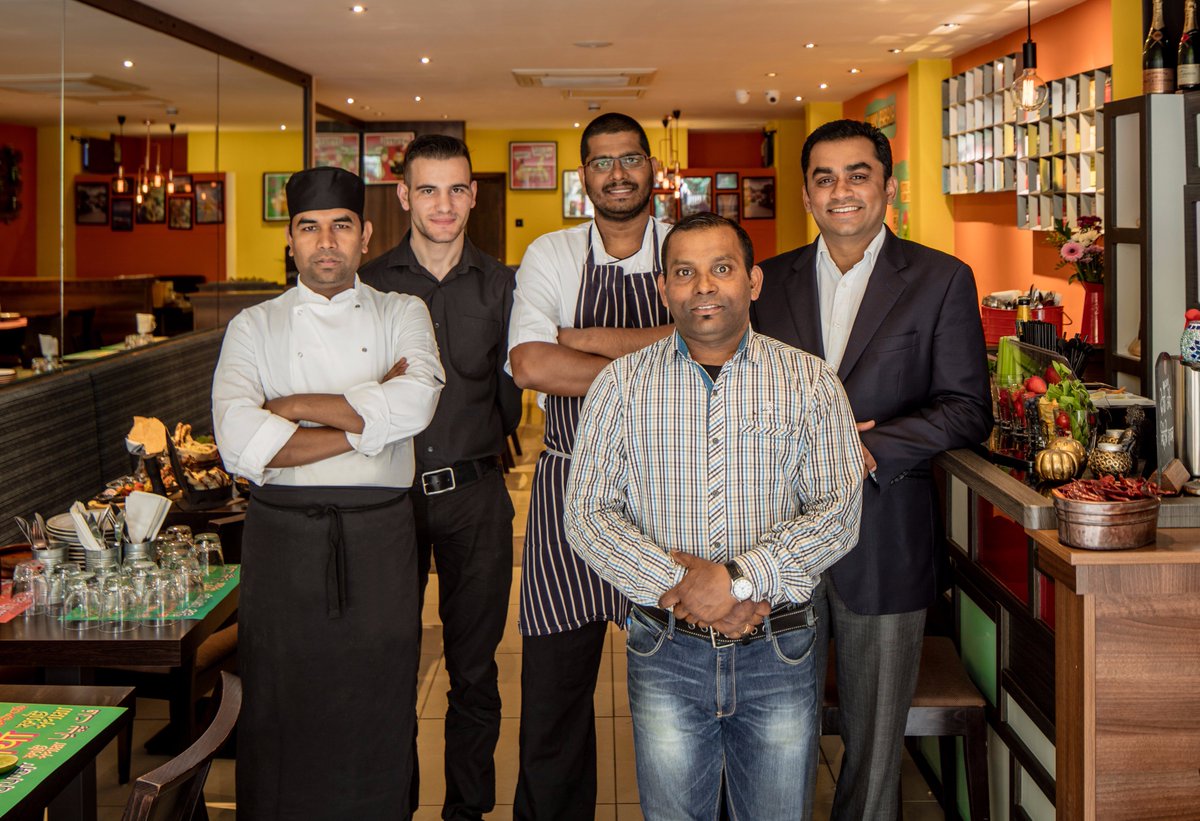 Photo credit for the team photograph: Fat Papaya
Twitter: @FatPapaya #NeoIndian #WembleyCentral #cocktails #fresh #funky #Indian #luxurychefs #cuisine #London #foodbloggers

@TajHotels @Radisson @sheratonhotels @OberoiGroup #chefs #PanIndian #Wembley
To book:
Call Fat Papaya on 020 8902 8238 or visit them at
FAT PAPAYA, 5 Ealing Road
Wembley, London
HA0 4AA
Our opening times are
Mondays – closed
Tuesday to Friday
12:00 to 15:30 and 16:00 to 23:00
Saturday, Sunday – 12:00 to 23:00
Don't forget to check out their specials / offers boards when you visit too: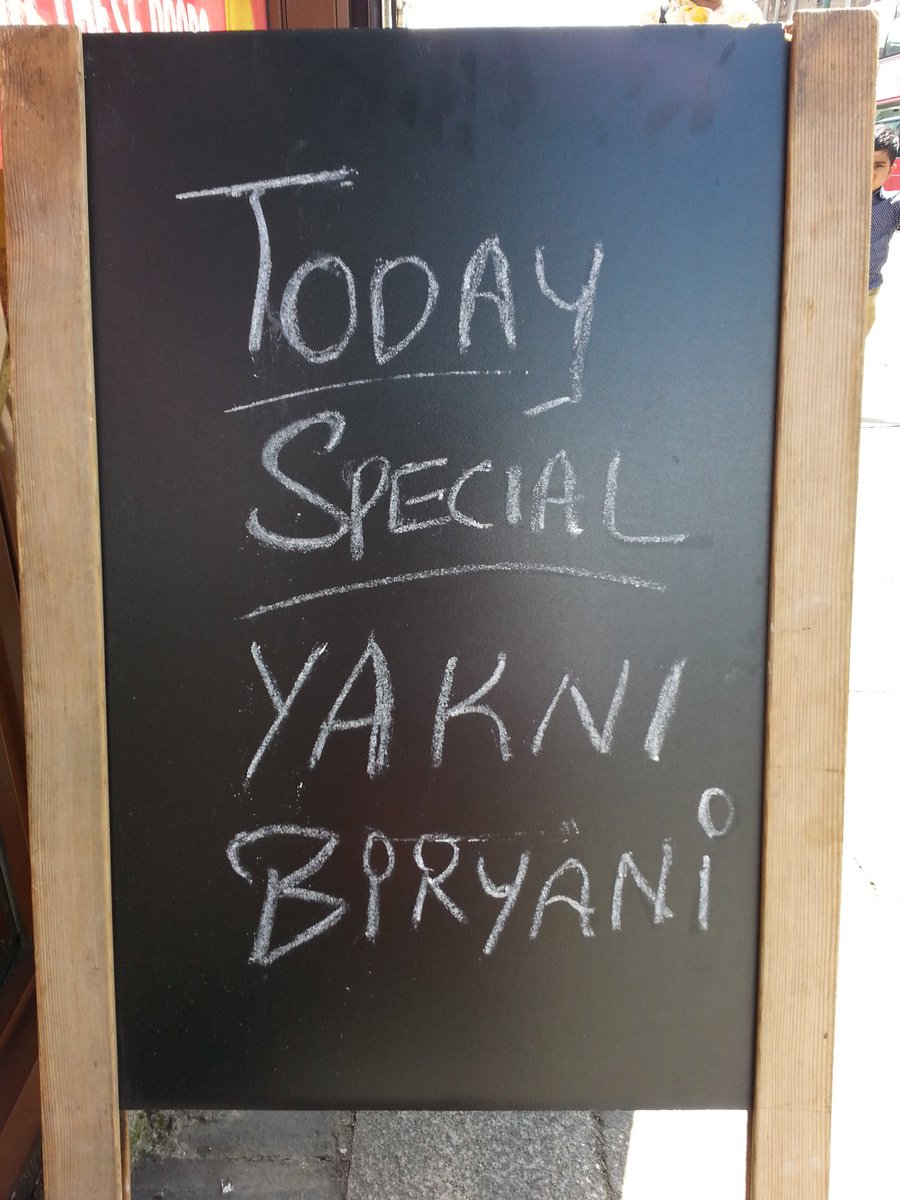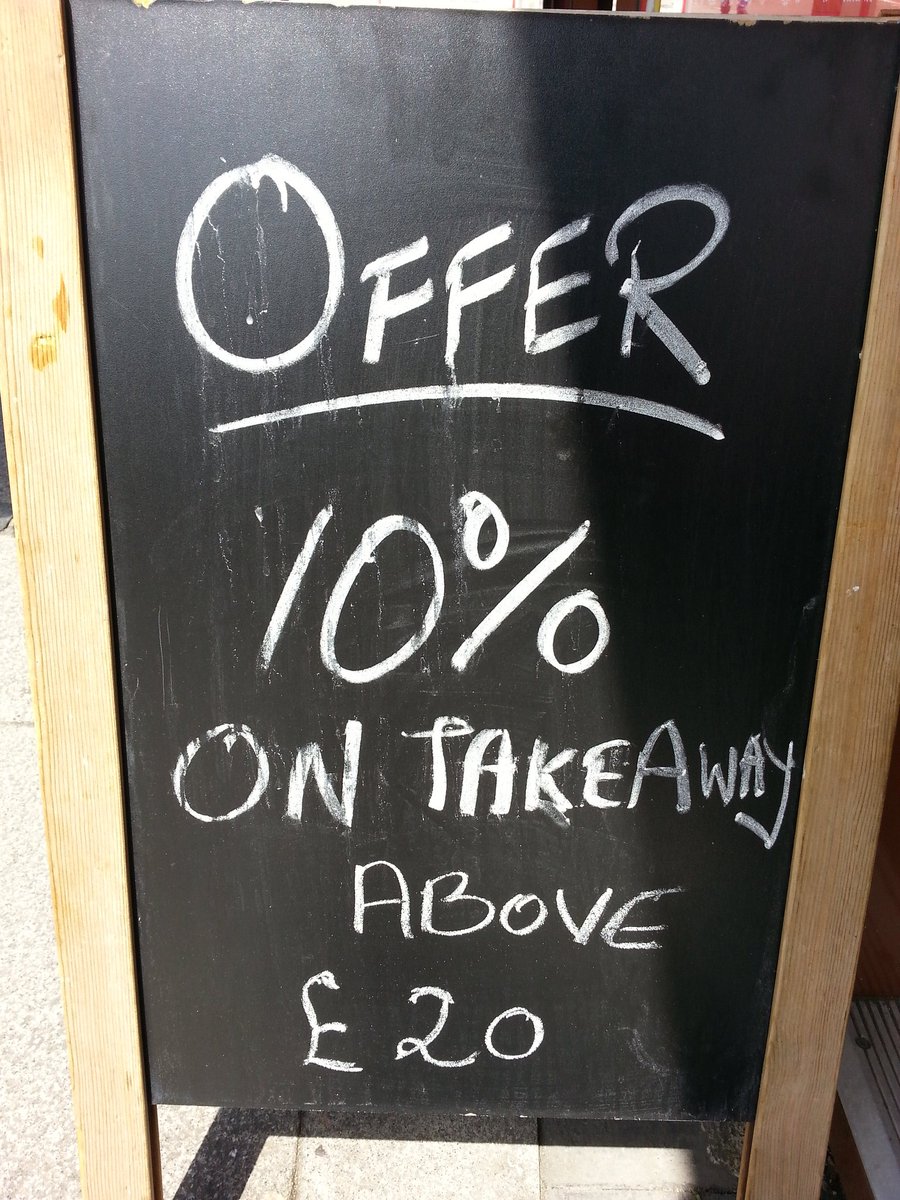 Thank you to Vijay and Sudhakar (co-owners) for the invite, as well as Sudhakar and Chef Silva for looking after us and explaining about the inspiration for their dishes.