We trekked across town to Bayswater to check out the pop up in The Beachcomber Bar by Creole Kitchen chef and cookery writer Vanessa Bolosier.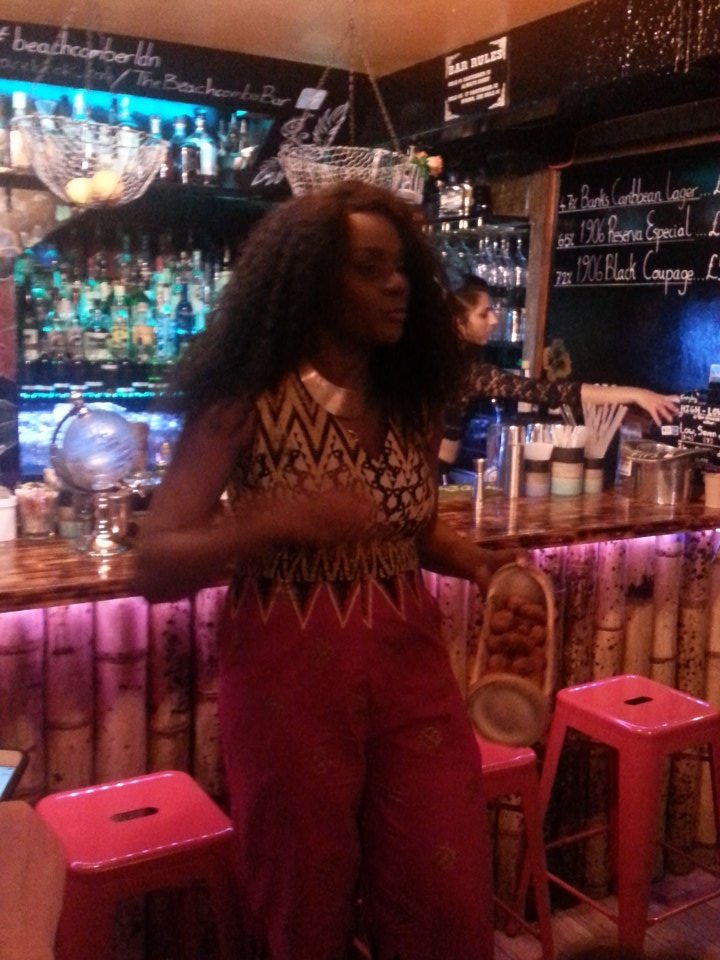 We kicked off with plantain chips, plus bokit (spiced dough) and saltfish fritters served with avocado feroce and sauce chien (a traditional accompaniment to bokit) – light, salted white fish deep-fried morsels of deliciousness coupled with a creamy but spicy avocado dip!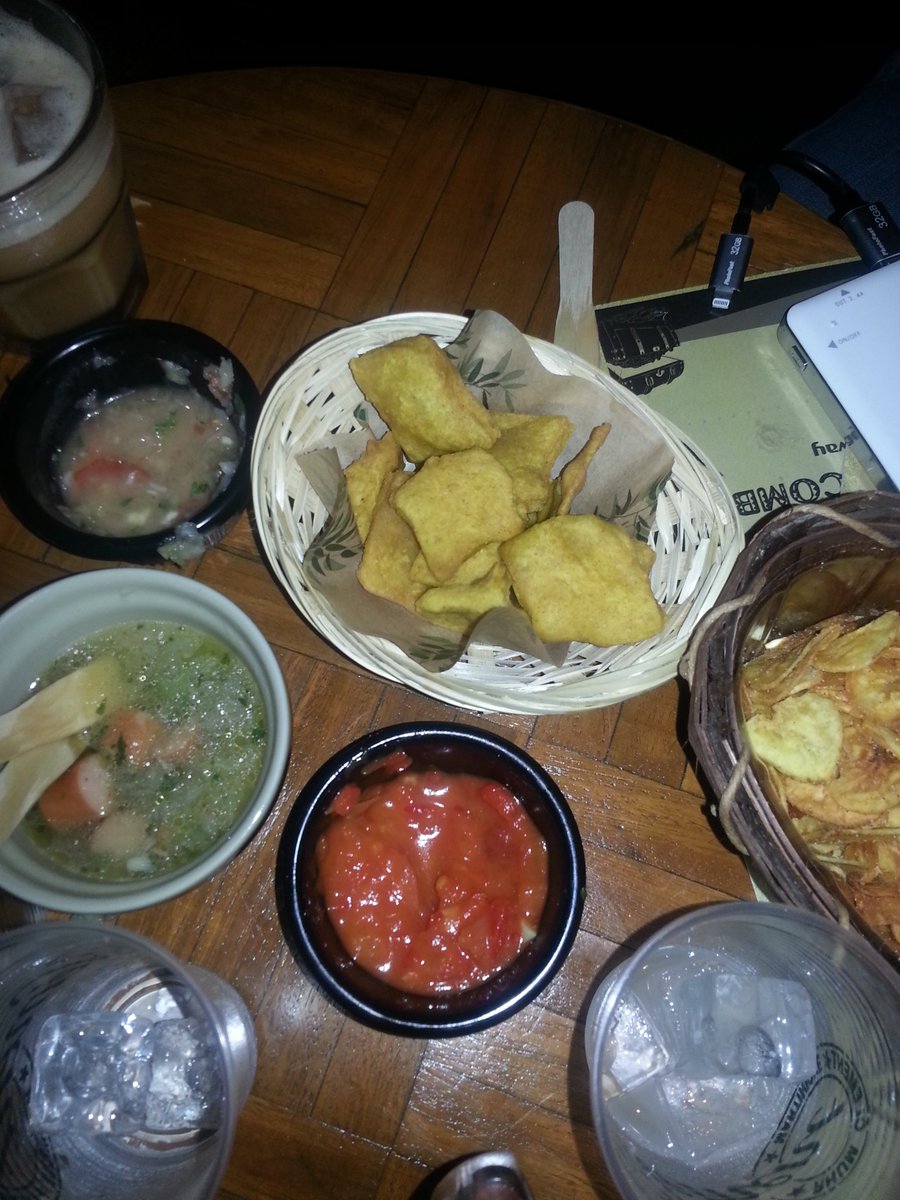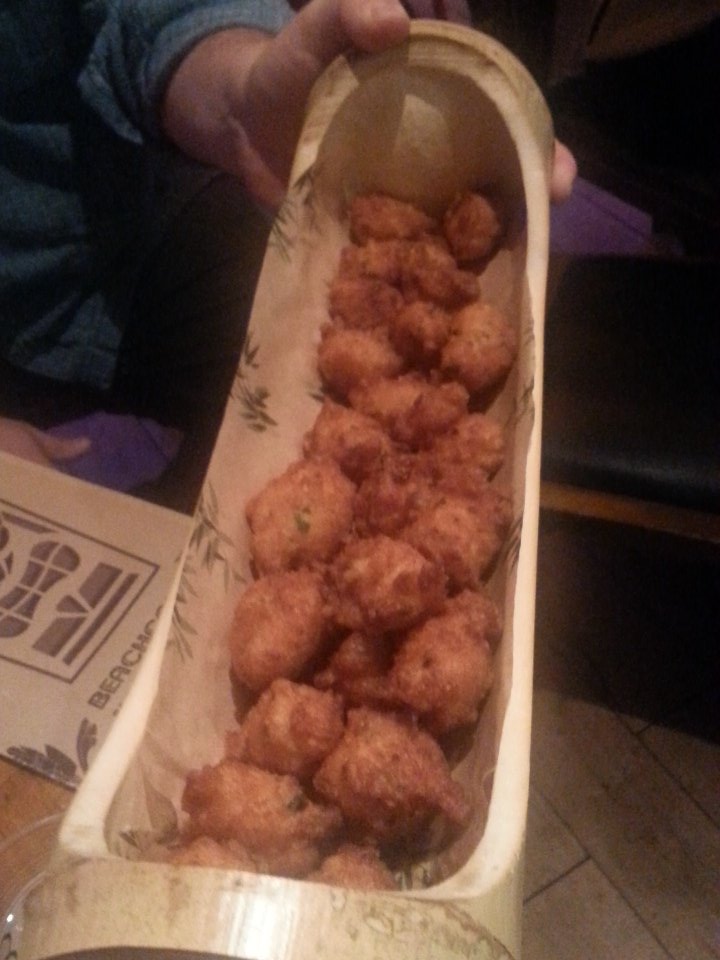 Then we got a few cocktail masterclasses throughout the evening by head bartender Adam and associate Ash, with the ability to enjoy all these cocktails without having to put any of our bar skills to the test (a good thing for all I think, as we need practice!).
First up was a true tiki cocktail of Root 666 – including Jagermeister, Koko Kanu, coconut, with an unusual addition of beetroot: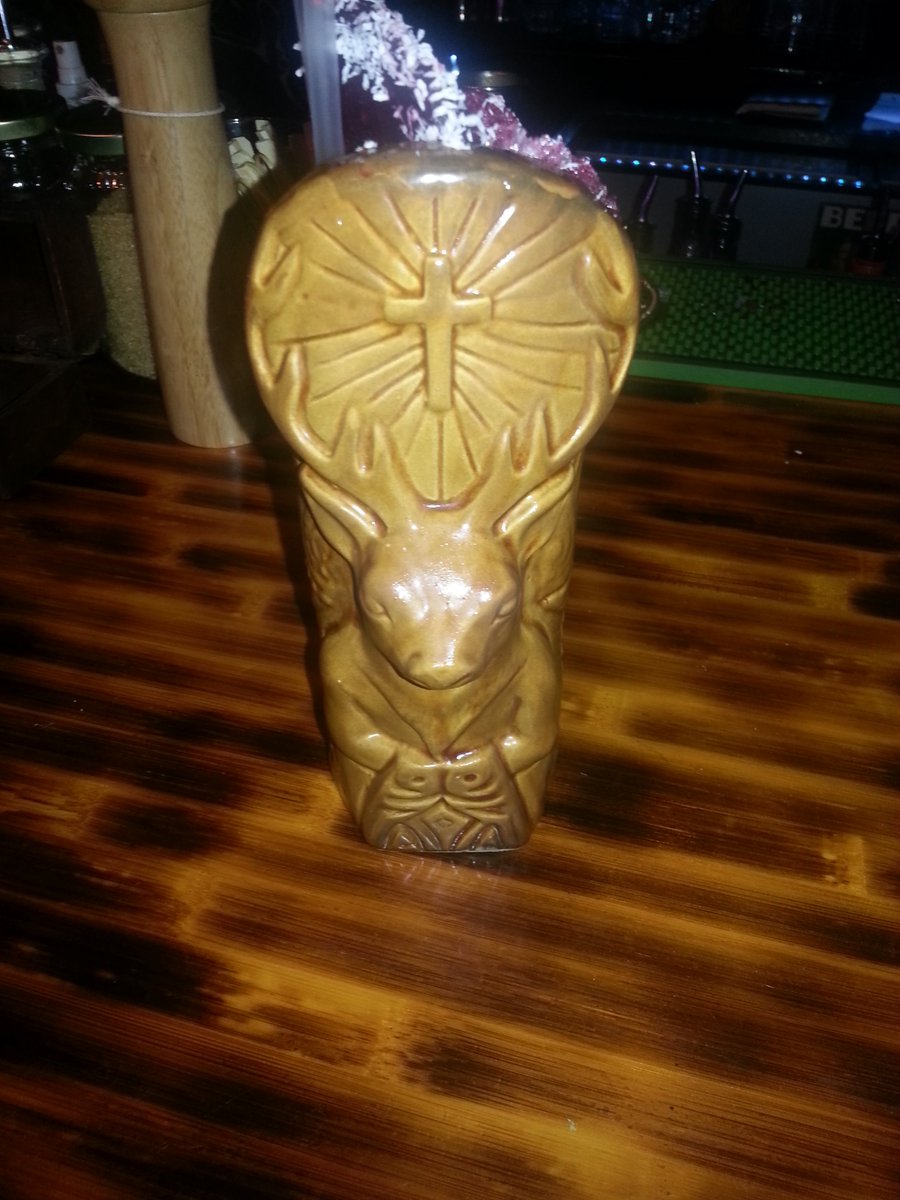 Then followed The Agwadisiac – you can pretend you're by a sea, with a cocktail as azure as this: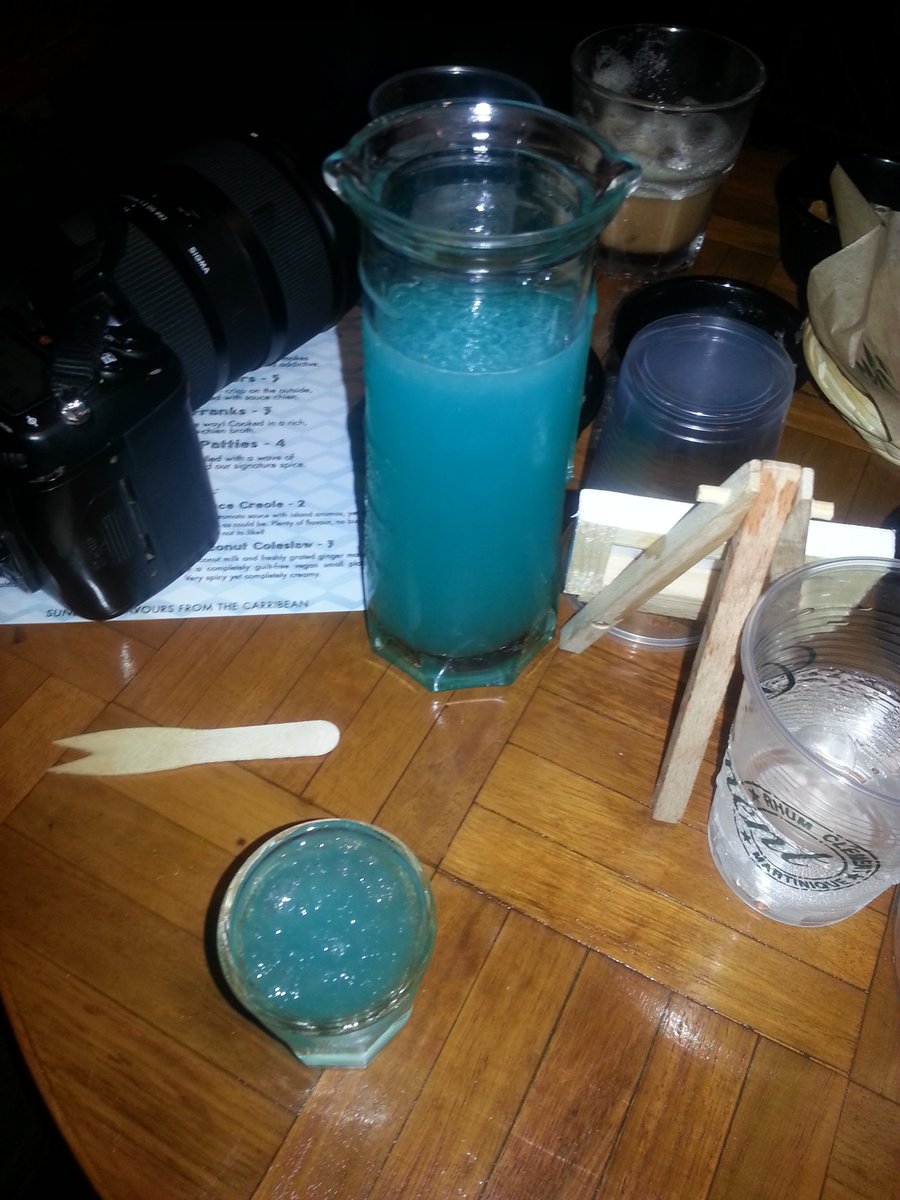 Aubergine patties were wonderful comforting mouthfuls and were so moreish, and reminded us of the goan sausage patties we get back in Goa!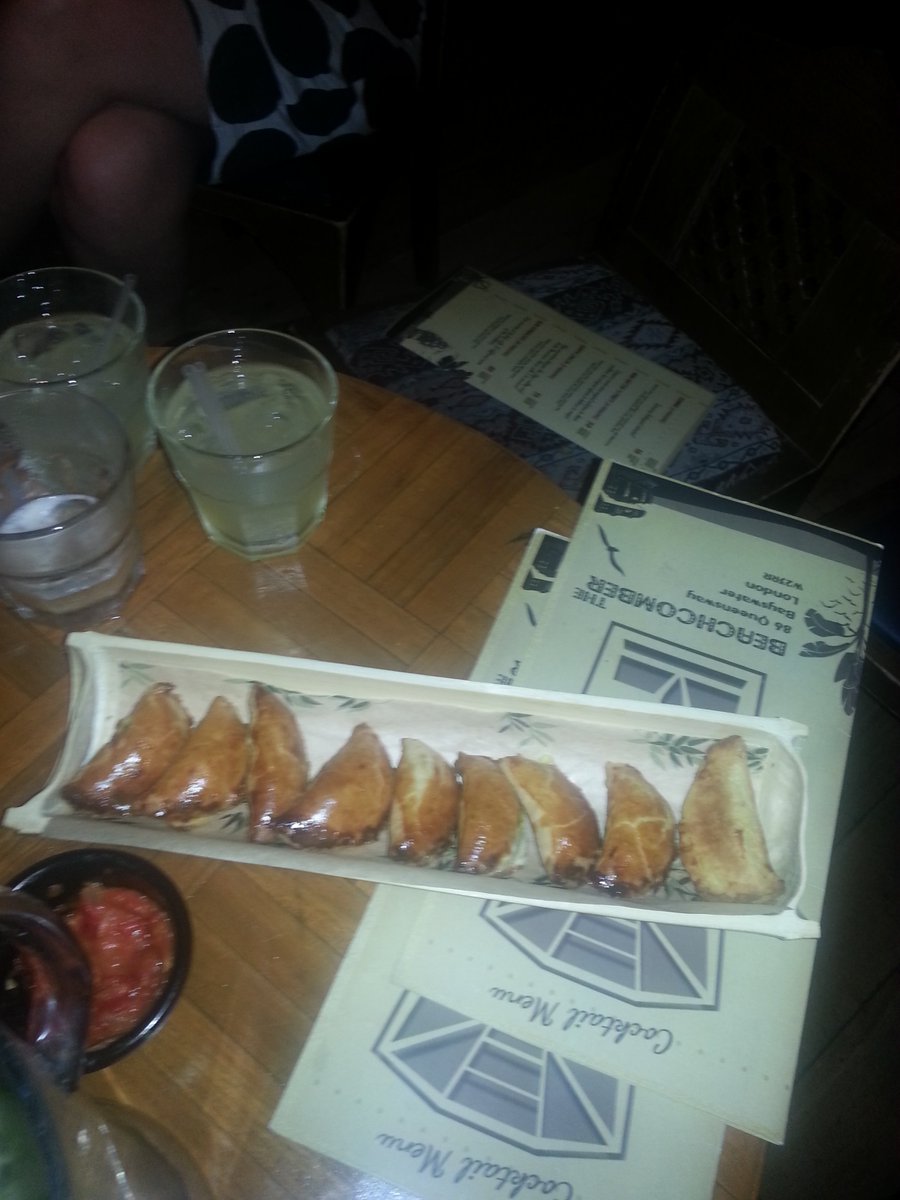 This goes well with Vanessa's authentic Creole coconut coleslaw. Though, warning: her super spicy coleslaw packs a punch with the chilli, and has get elements of coconut and fresh ginger, but gets you craving to go back for more!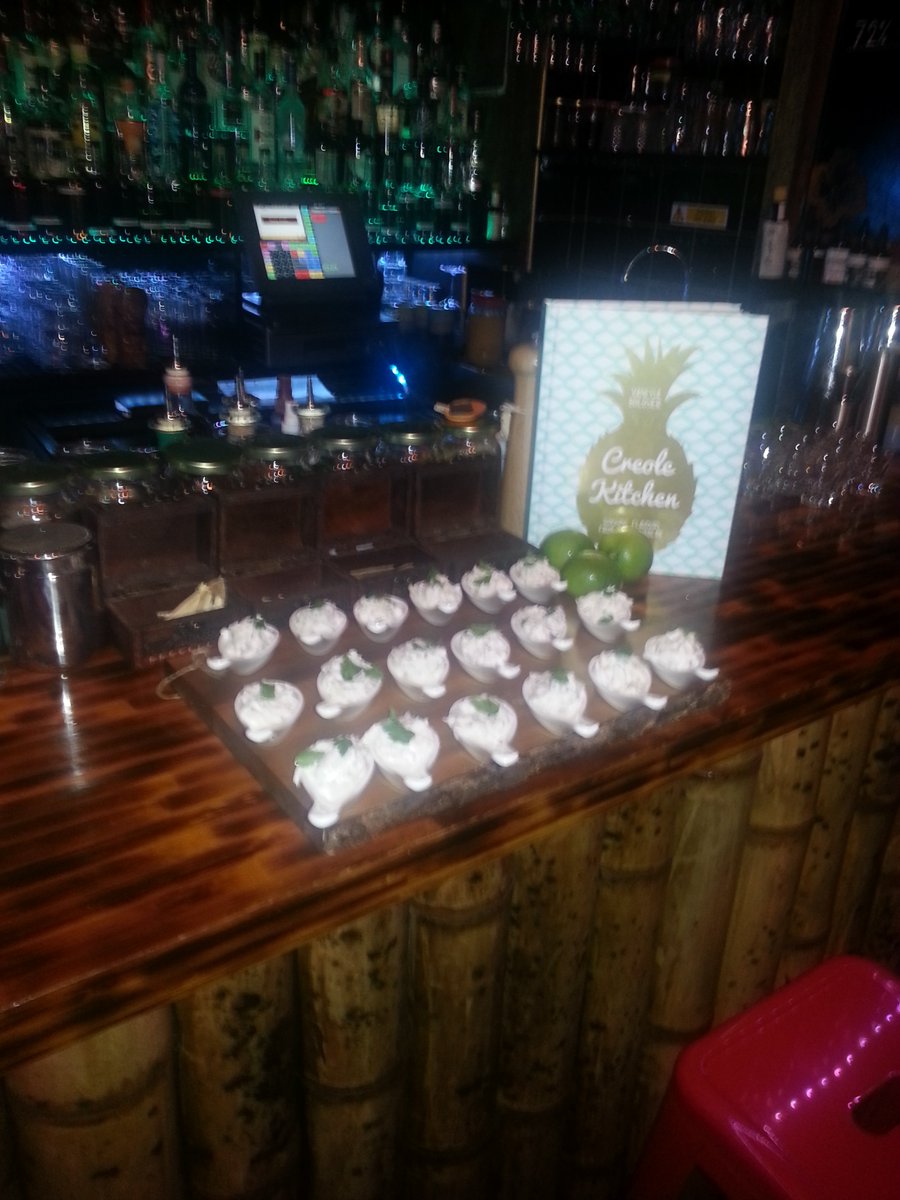 Don't forget that you could be luck and win discounts with a roll of the dice – as modelled by the lovely Katy: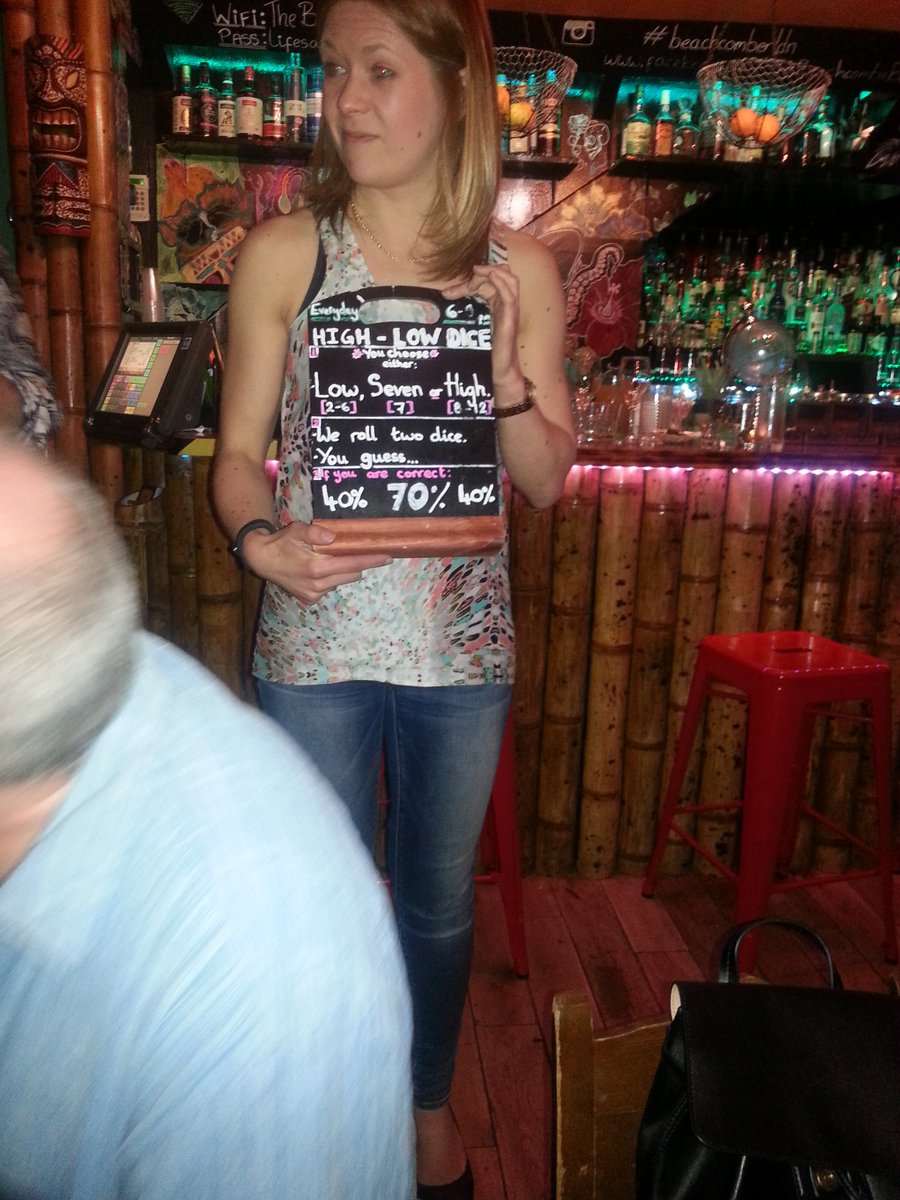 Rounded off the evening with wonderful dessert cocktails of Mad Hatter Ti Party and The Mochalada – two of Vanessa and Adam's favourite desserts in cocktail form – not giving anymore away, you will just have to go to find out more!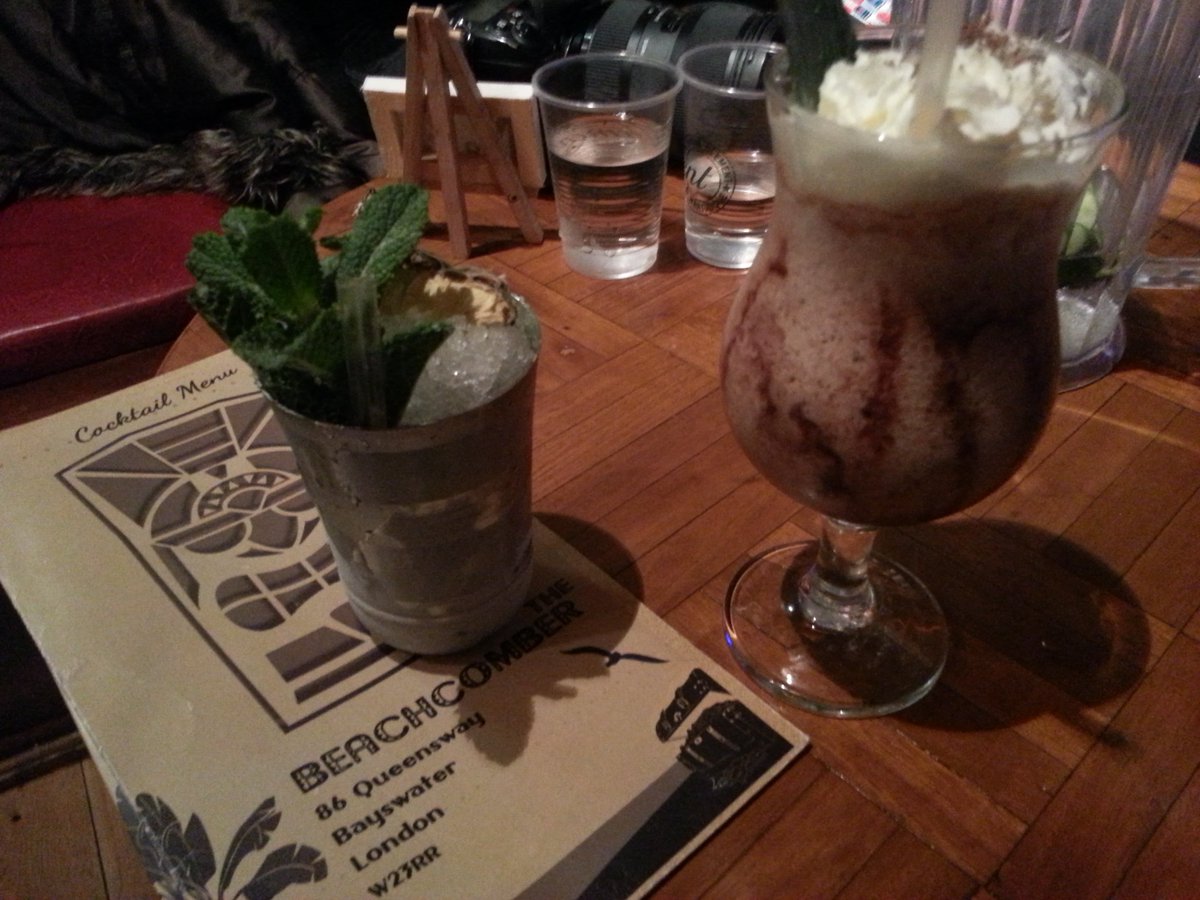 Go visit The Beachcomber and experience the delicious Caribbean culinary treats from Vanessa coupled with the amazing cocktails created by Adam, and be transported to Vanessa's home of Guadeloupe and Martinique!
Finally, this evening, Thursday 9th June,2016,  The Beachcomber Bar will be hosting a special "Creole Curry for Change" supperclub feast with cooking from both Creole Kitchen's lovely Vanessa Bolosier and the amazing Taste Mauritius' Chef Selina Periampillai to raise vital funds for Find Your Feet. Tickets are still available to purchase here.
Please help support a great charitable cause!
The Beachcomber,
86 Queensway,
W2 3RR.
Website: thebeachcomber.co.uk
Twitter: @vanessabolosier #CreoleKitchen #French #Caribbean #Creole @Beachcomberldn @KatyMarketFresh #staytiki #tiki #cocktails #rum #westlondon
@tikichris @scratch_london @Shark4ChipDrink @StreetEatsLDN @FoodGoblin1 @WeLoveFoodTweet
RT #support @vanessabolosier @tastemauritius #Mauritus #curry @FindYourFeet #CurryforChange @grub_club #letschangelifes @Beachcomberldn
https://www.amazon.co.uk/Creole-Kitchen-Sunshine-Flavours-Caribbean/dp/1909815926/280-9382543-1096602?ie=UTF8&keywords=creole%20kitchen&qid=1429265475&ref_=sr_1_1&s=books&sr=1-1
https://grubclub.com/taste-mauritius/taste-mauritius-creole-curry-for-change/6388
https://grubclub.com/taste-mauritius
Great meeting fellow foodies including Chris , Michelle and Jane, Nick and Helen, Alicia and Natalie, Saff and Ade , Lucy and Daisy, and Anastasia.
Thanks also to Katy from Market Fresh Communications for inviting us to the Creole Kitchen launch.