We went to the launch of Celia, a gluten free Czech produced lager, at 'Smiths' of Smithfield in the pleasant environ of Smithfield Market.
A bright, airy space with a fully kitted out 'Celia' bar greeted us on the first floor: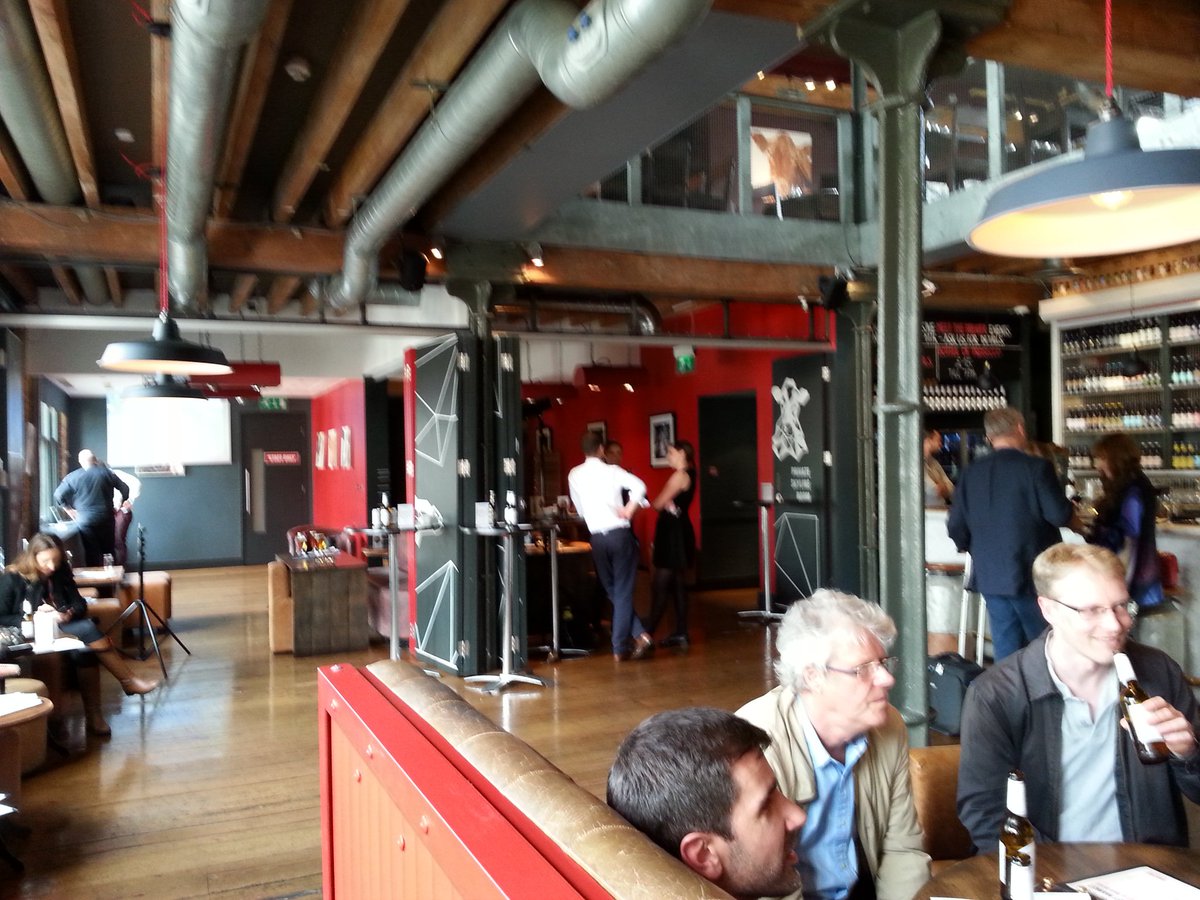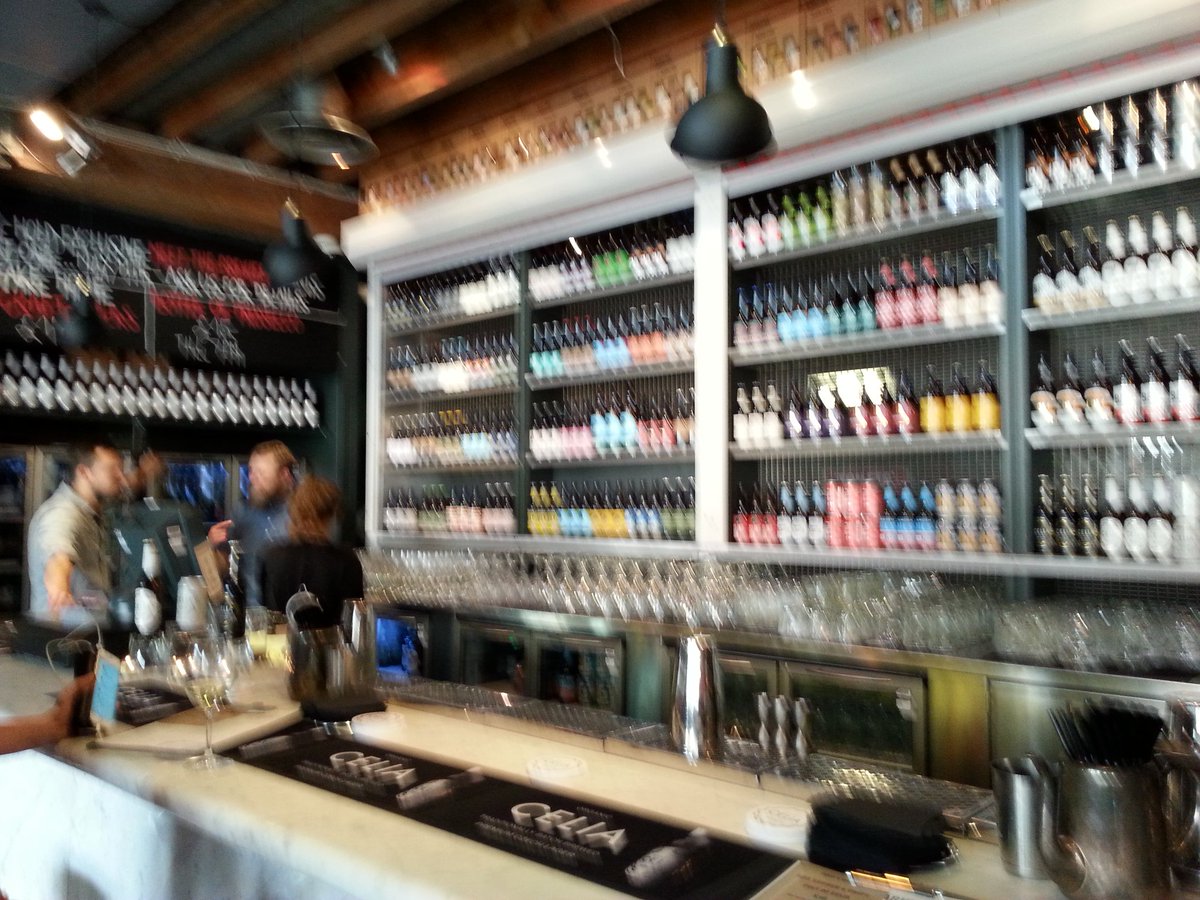 They have a range of Celia lagers, but my favourite was the dark one which had wonderful chocolatey notes. This went perfectly with the organic burger – which incidentally came in a gluten-free burger bun with chunky chips and homemade ketchup. The 'Smiths' of Smithfield's bun was lovely and light, and had a unique flavour similar to dhokla which I loved. (Dhokla originates from Gujarat and is made of fermented batter from rice and split chickpeas. It is one of our favourite Indian snacks.)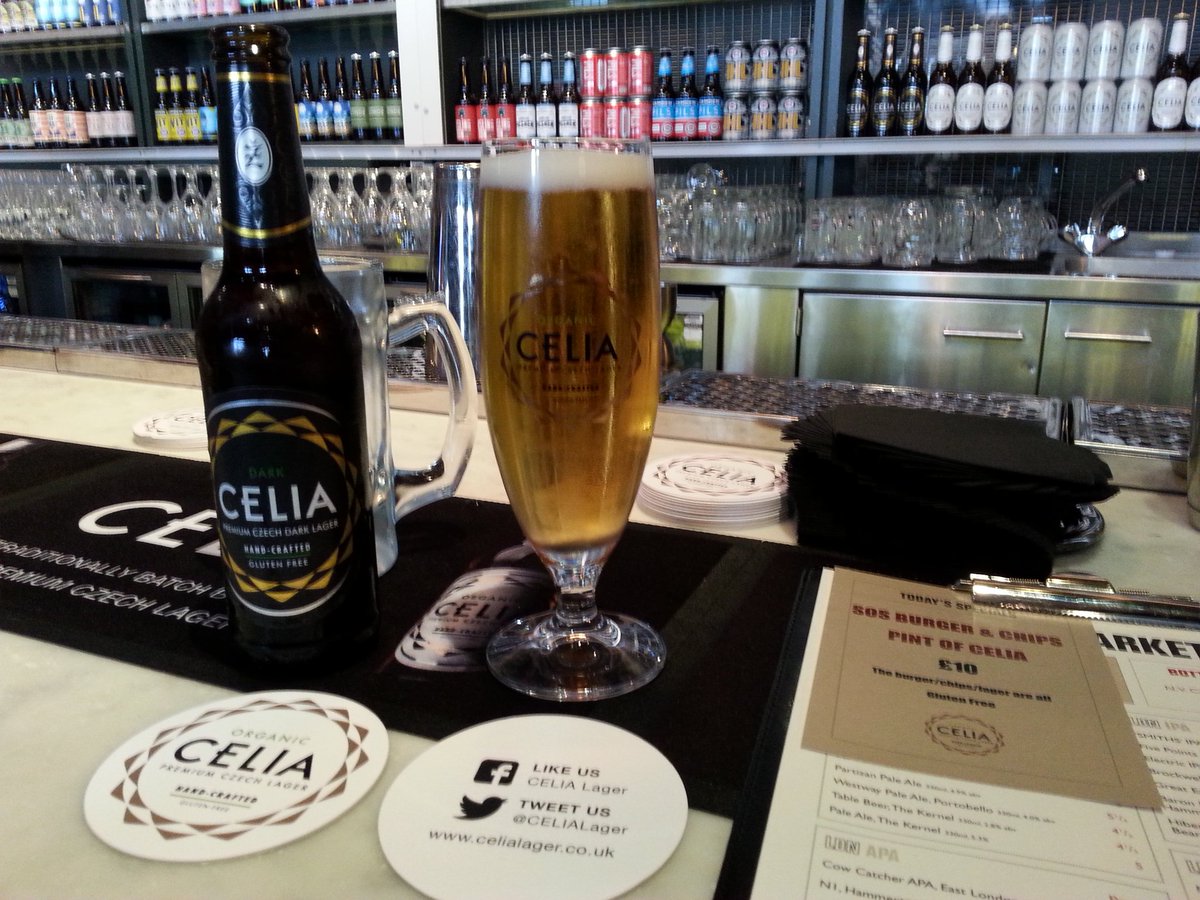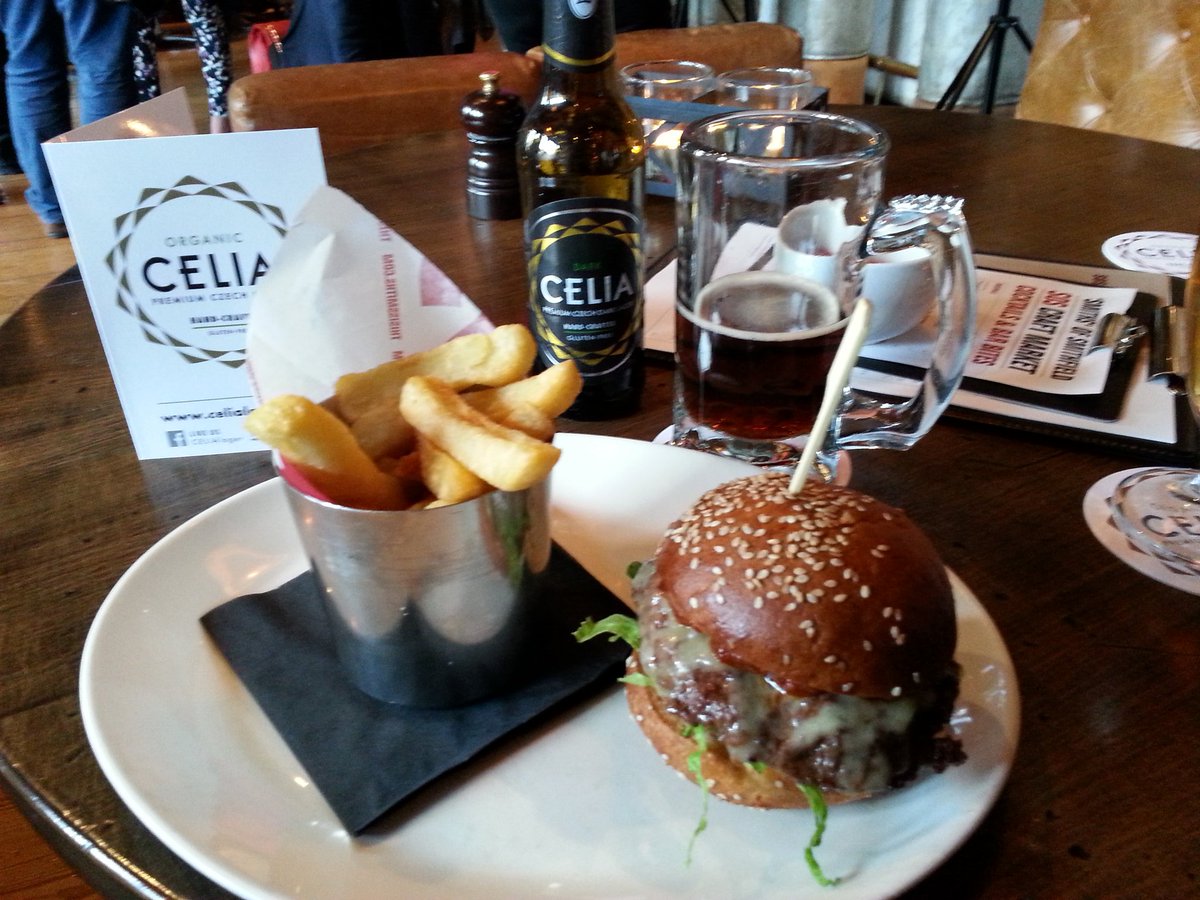 We learnt more about Celia. It has been brewed in a small brewery in Zatec, Czech Republic, since 1801. They use spring water, silicone filtration, and small batches of Saaz hops which are fermented for 2.5 months. This results in the clean, spicy aroma.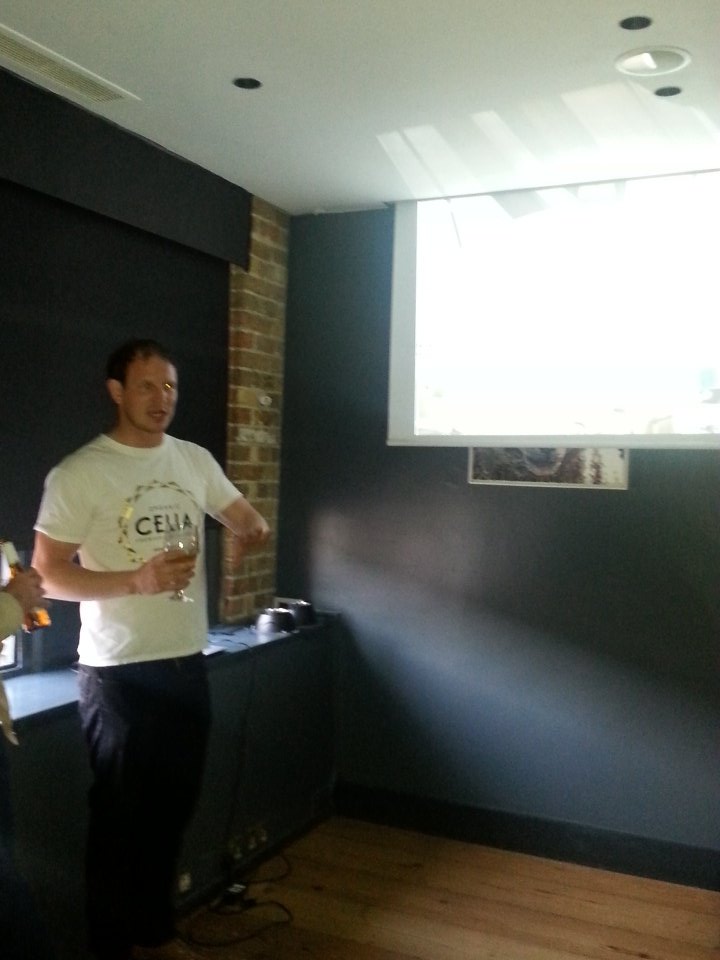 At the end of the evening, Natalie encouraged us to head upstairs, and C particularly enjoyed taking in the sights when we wondered up to the terrace.
I was not a fan of lager before, but this lager I have been converted to. Go check out these amazing lagers for yourselves! Enjoy sipping on your Celia gluten free Czech lager, whilst enjoying the beautiful London skyline views from 'Smiths' of Smithfield's terrace restaurant.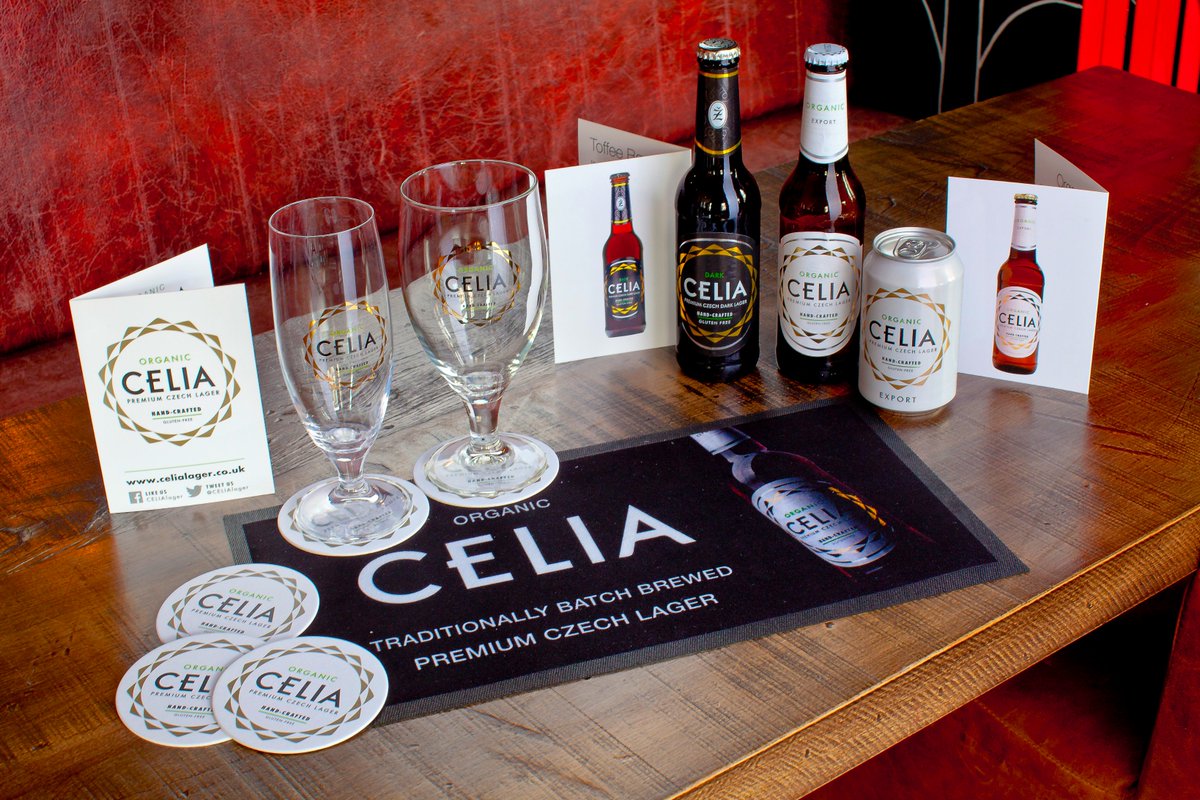 (Image courtesy of Celia Lager)
Twitter: @CCDPR @CELIAlager #glutenfree #vegan #lager @thisissmiths #CeliaatSmiths #launch #event #ThirstyThursday
@KitchMedia @thatslifeuk #NationalVegetarianWeek #foodies #food #drink #london #foodbloggers #brewedforfood #chocolate
http://www.smithsofsmithfield.co.uk/
Thank you to Ally, Alice, and Chloe from CCD PR [responsible for PR and Marketing for Celia Lager and 'Smiths' of Smithfield] for inviting us to the launch event, and it was also great meeting like-minded foodies and travel addicts in Natalie from Kitch Media [responsible for Social Media for 'Smiths' of Smithfield] and Laura from That's Life magazine and her boyfriend Alex. Hope to see you all again soon.