On this spring evening, after some search down side roads in the residential confines of Essex Road, we walked into the relaxed atmosphere of The Elmore Jam, in the basement of owner Nick's house; whom we found out was a roady in the 80's! Painting adorning the walls are either from Nick's travels or from artists whom he supports.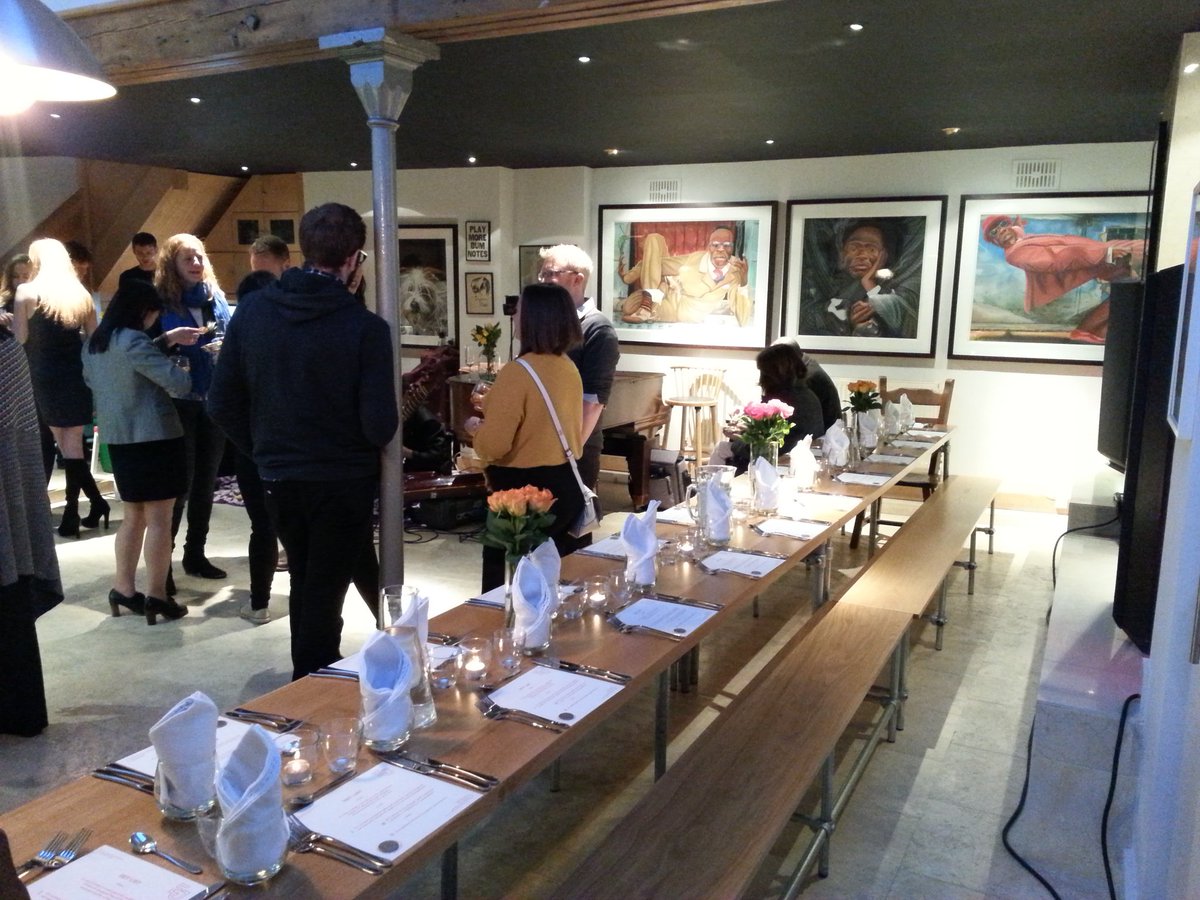 We were greeted by wonderful Indian rhythms from the resident musicians, and our drinks needs through the evening were looked after by his bartender nephew Donald – what a way to start an evening, and kick back and relax after a hard day at work!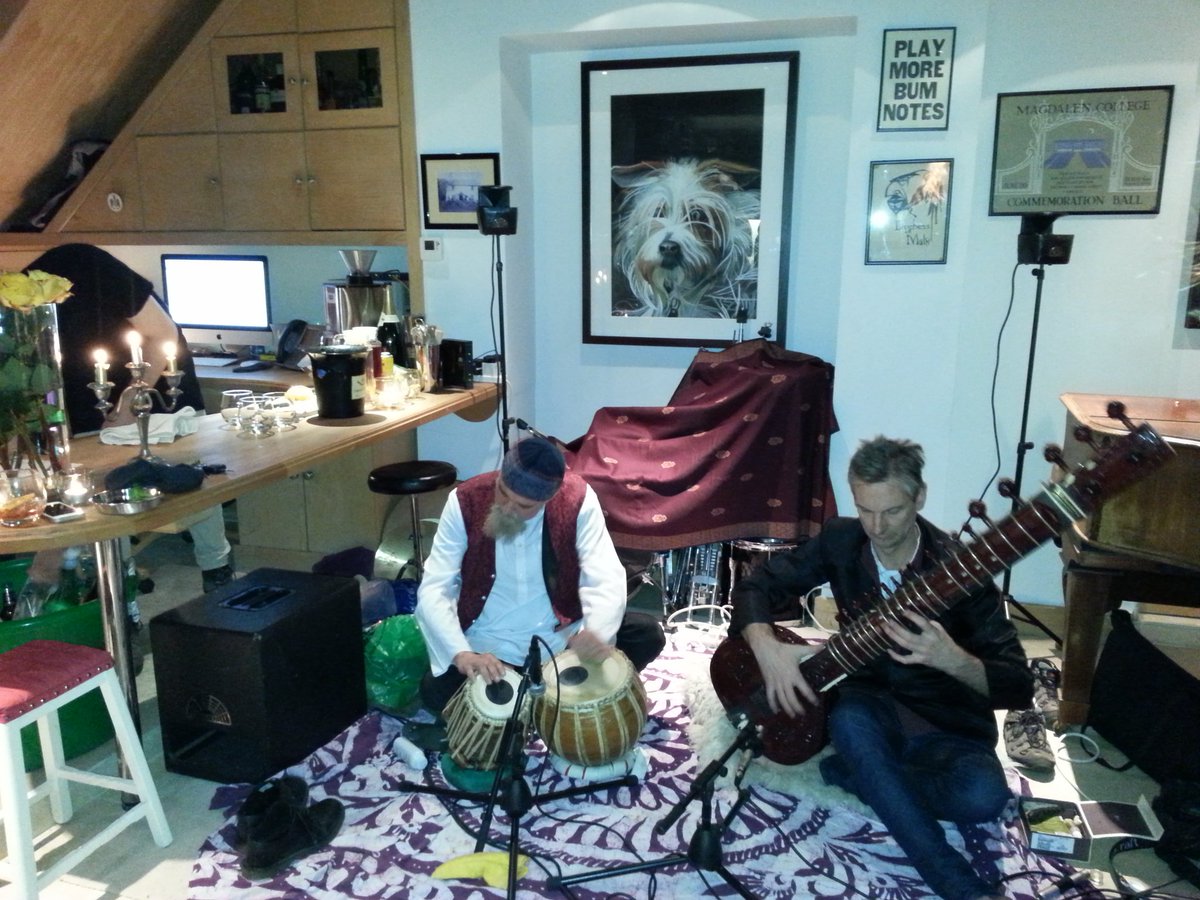 We chatted to Papi's Pickles co-owners and chefs Shanthini and Radhi, sisters from Chennai, about their inspirations for their cooking and wanting to share their love for the cooking that they grew up with with others, as well as their range of pickles.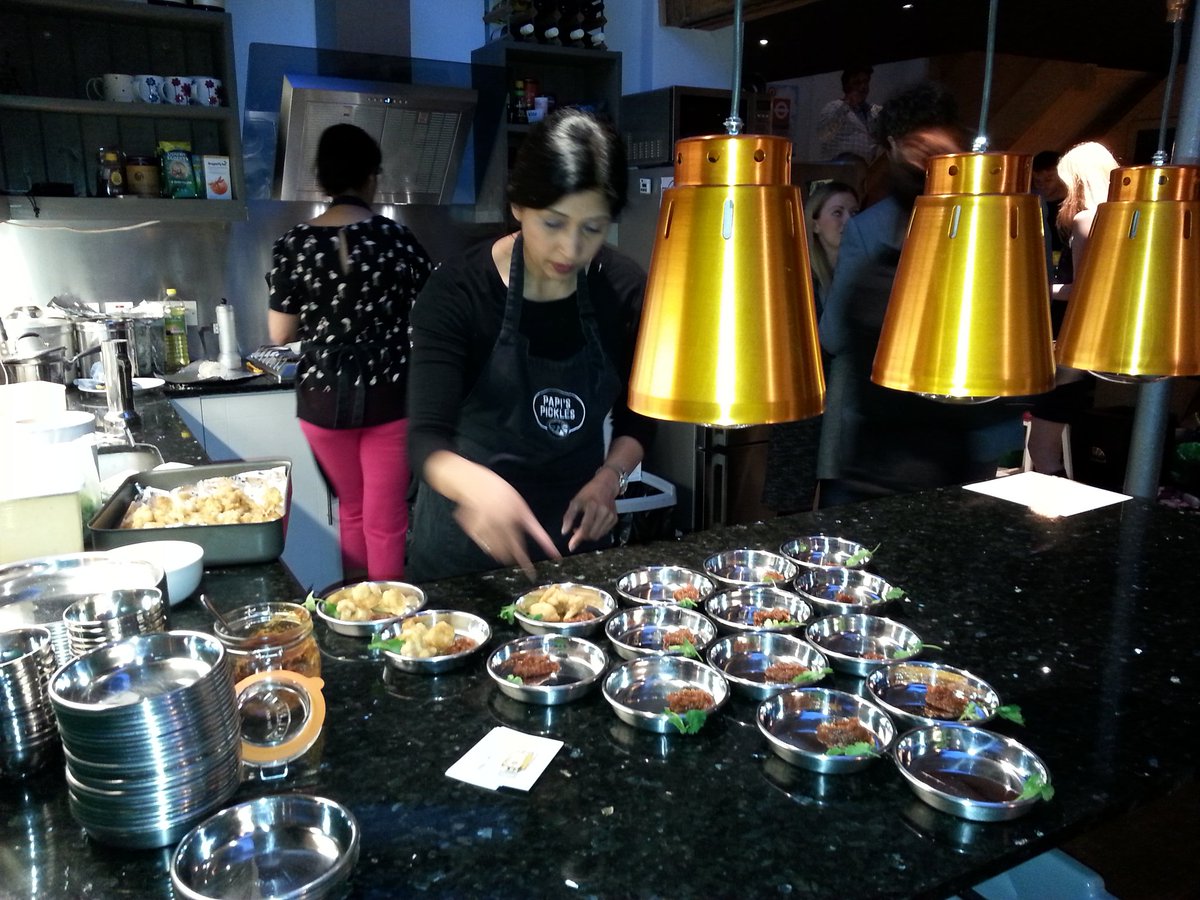 First we tucked into cauliflower fritters and of course the all important pickles!
The batter was light and fluffy like tempura batter, which went very well with the fragrant note of coriander and the spicy tomato chutney, as well as other pickles.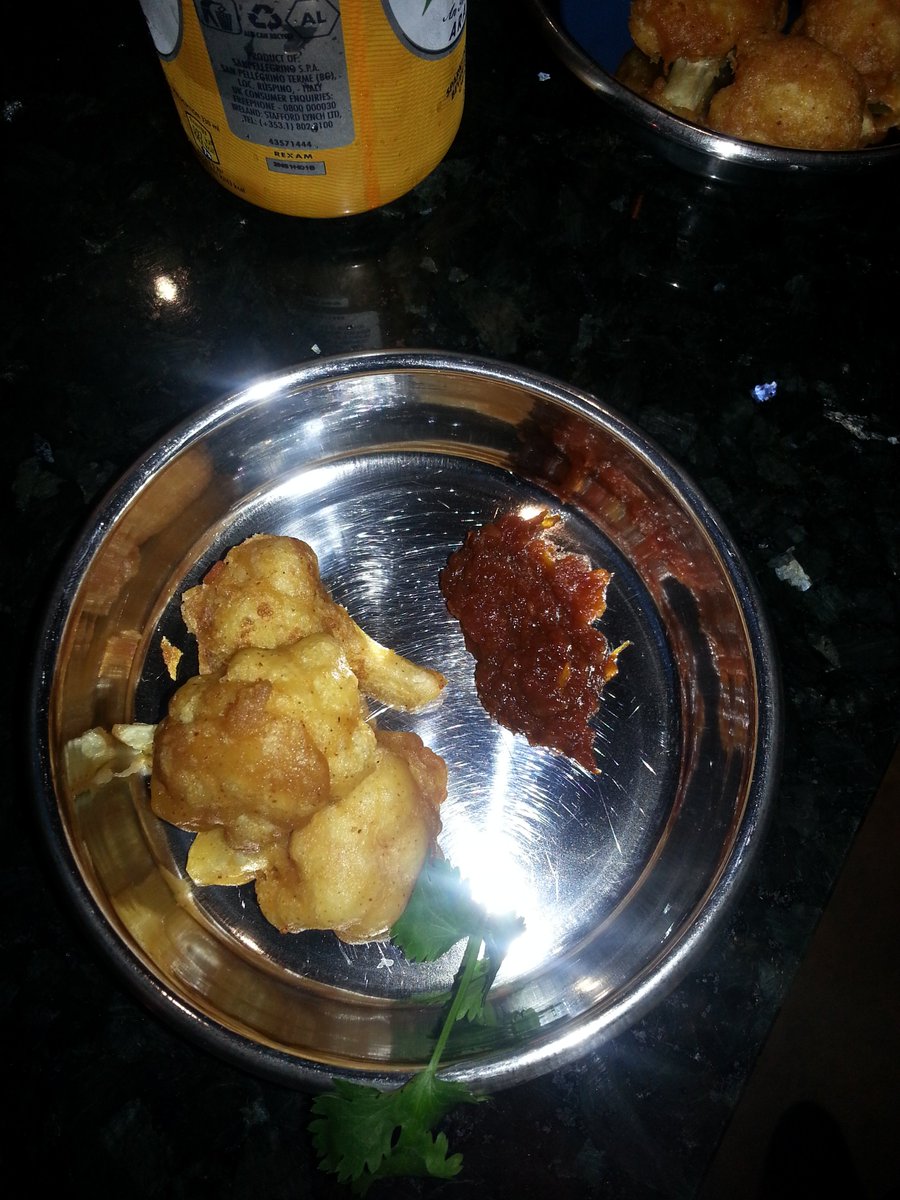 We settled down at a long, communal table which gave us the opportunity to chat to other like minded guests who also enjoy food and travel. Loved the touch of the 10p coins left on our placemats (songlist) and the jukebox – so we could all select our favourite songs, getting transported back to our childhoods as we sang along!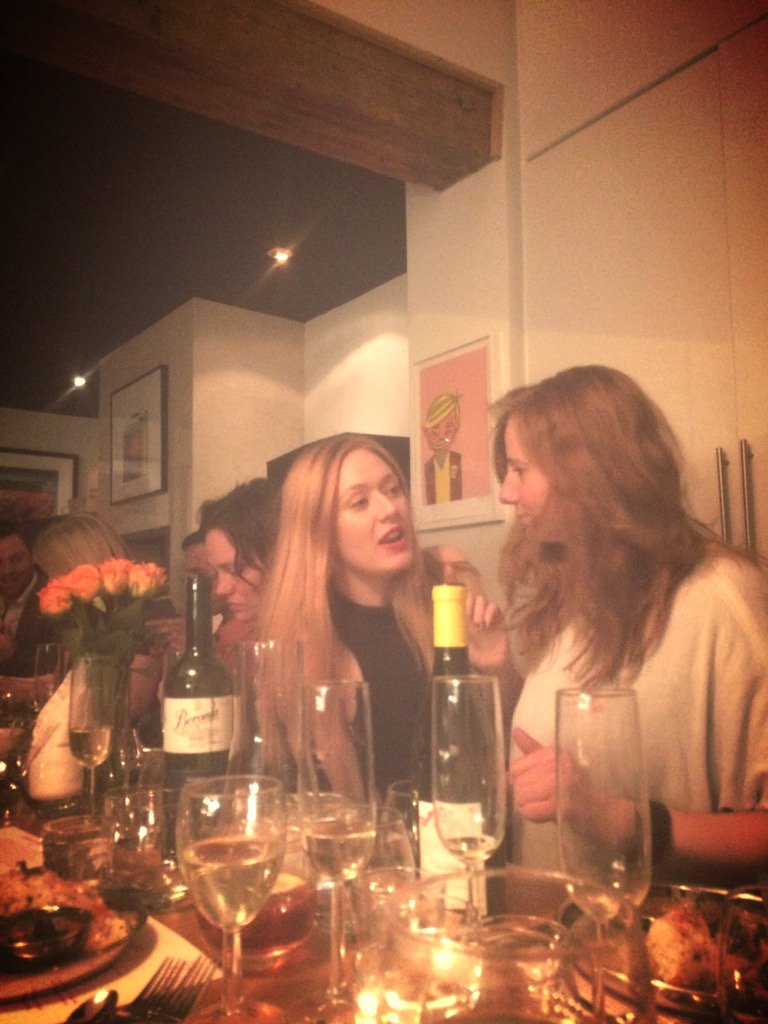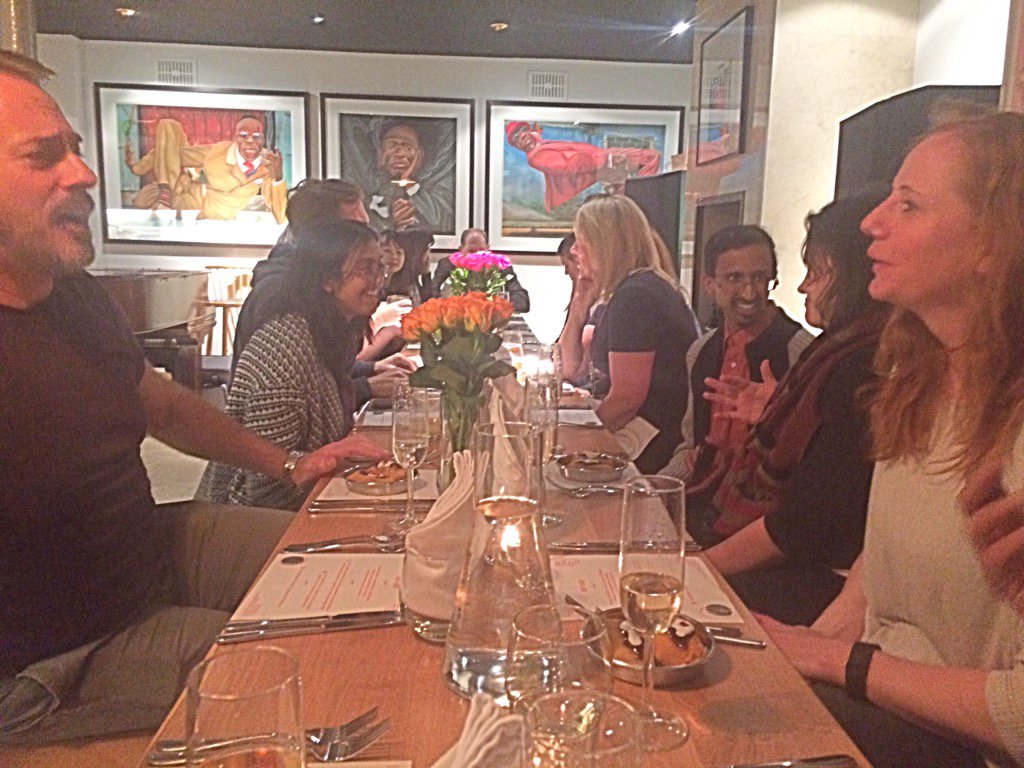 Jukebox selection: the 10p bought 3 songs. What to choose?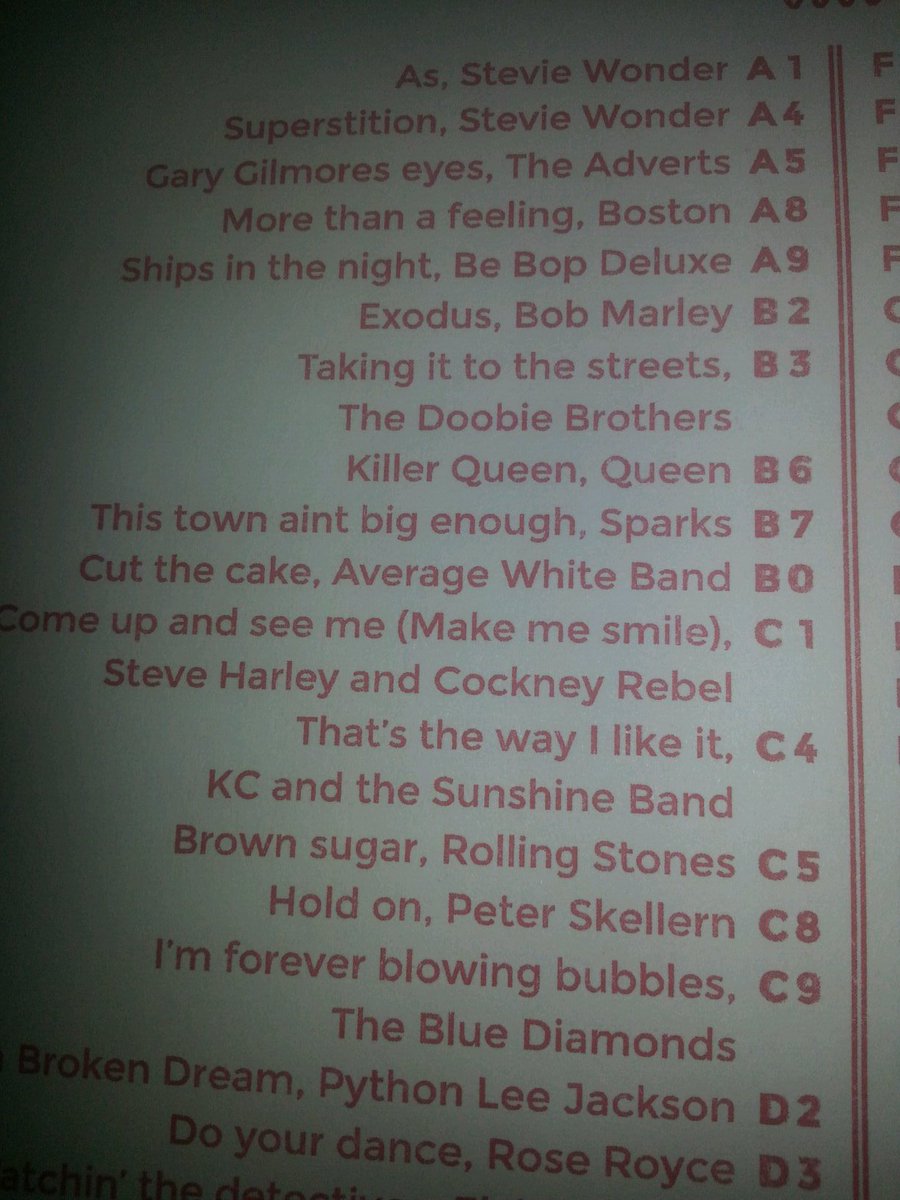 Next Sri Lankan mackerel rolls followed, with their crisp semolina breadcrumb exteriors and gently spiced smoked mackerel interior, complemented by the sharpness and tangy sweetness from the tamarind sauce combining with the raita and pomegranate.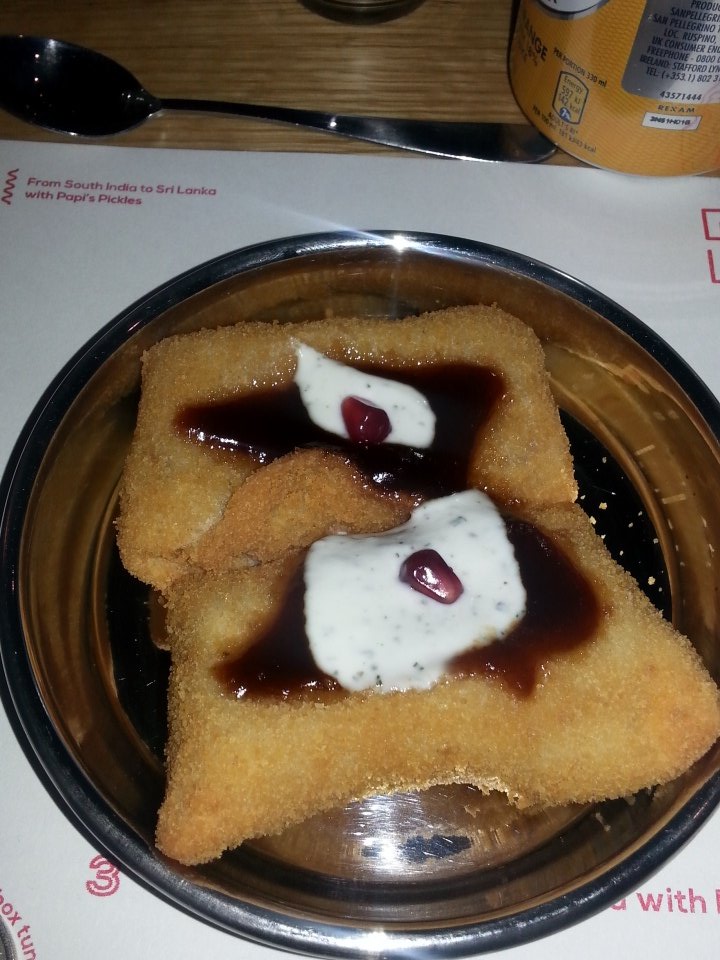 Then two cultures joined hand in the form of traditional dishes of Sri Lankan puttu (steamed cylinders of ground rice layered with coconut) and sothi (a lightly spiced coconut curry of Sri Lankan and South Indian origin) with Chettinad lamb curry – and explosions of flavours on the palate of spices and textures! The unique blend of spices in the Chettinad lamb curry make its taste and flavour totally different (lighter and more subtle spice notes) compared to a Pakistani or Punjabi curry.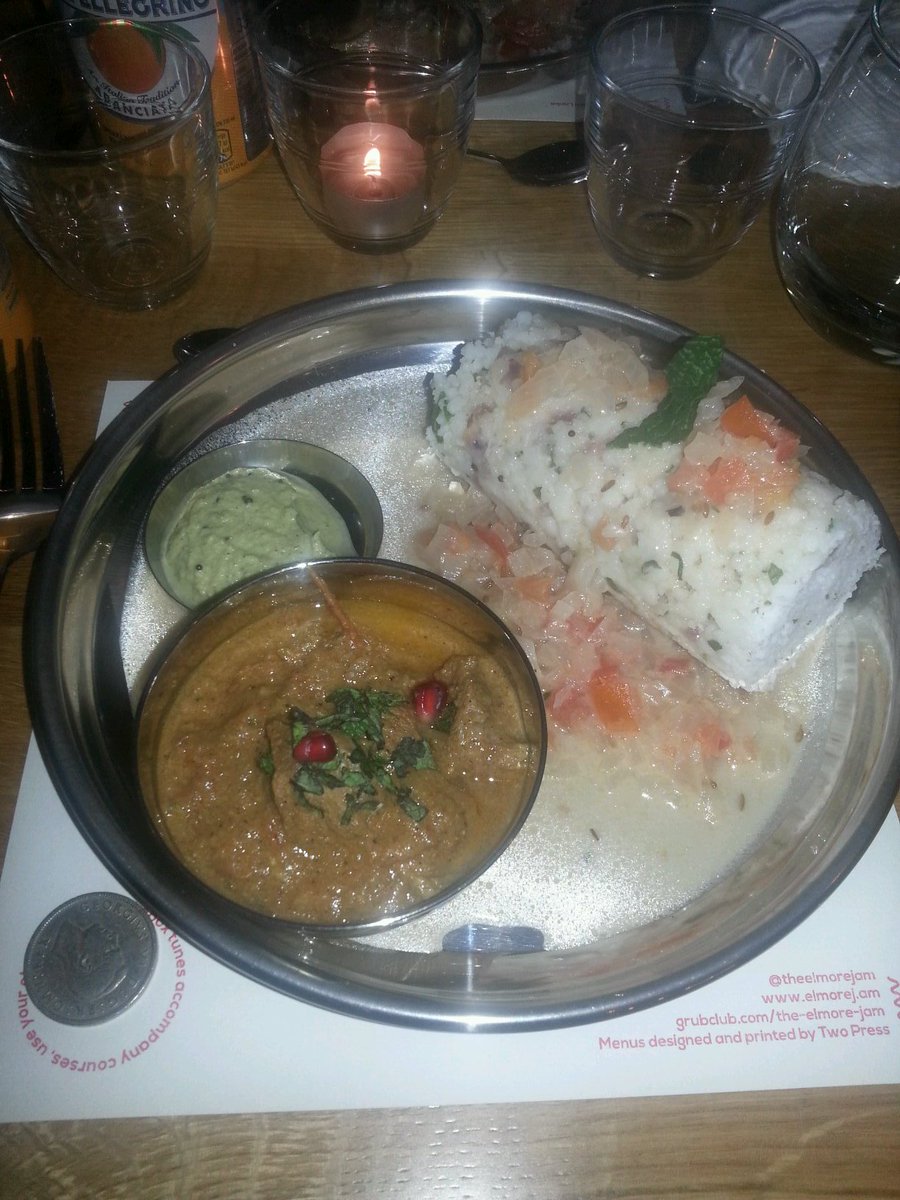 The Papi's Pickles sisters paid homage to their roots by ending with a classic badusha topped with palkova (a milk sweet). Badusha is a famous South Indian sweet made with all purpose flour and sugar; and is usually made for Diwali. The dessert was similar to balushi; an Indian/ Middle Eastern sweet which has a sweet, crispy and flaky exterior with a soft dough-like interior – I have a sweet tooth and don't need any excuse to eat this anytime of day!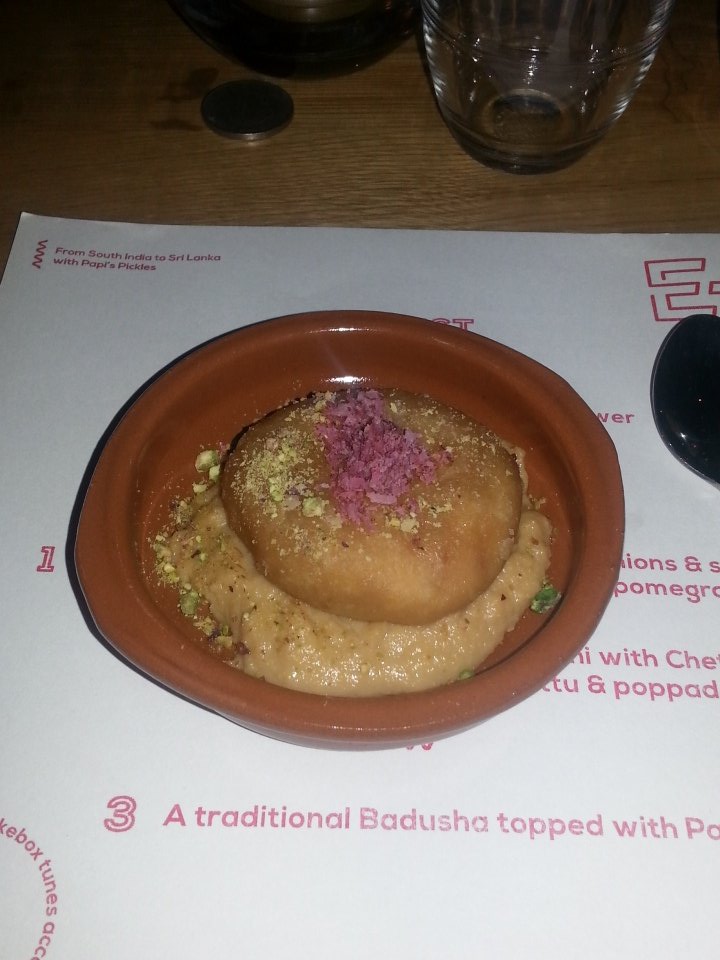 Shanthini and Radhi, thank you for the culinary journey from South India through to Sri Lanka with your fantastic pickles also; and it was great also chatting to Nick and Donald, and we look forward to experiencing future culinary and cocktail adventures with you all!
Twitter: @papispickles @TheElmoreJam @theTabl @TazzGault @grub_club #supperclub #SouthIndia #SriLanka #London #foodies
@DayOldEats @PurpleMonkyAU @Joes_Kid @Sarahafrost
Papi's Pickles even had a pop-up at Bread Street Kitchen:
@breadstkitchen @homemade @GordonRamsayGRP @RocheCom
Keep a watch out for their next pop-up, to be sure not to miss out!!!
Thank you to Tazz at The Tabl for organising this dining experience for us with The Elmore Jam team.
http://www.papispickles.org.uk/