We arrived for the Greek New Wines and Vintages Tasting at The Vintner's Hall, organised by the Embassy of Greece, and walked into the beautiful Livery Hall with its wonderful ceiling: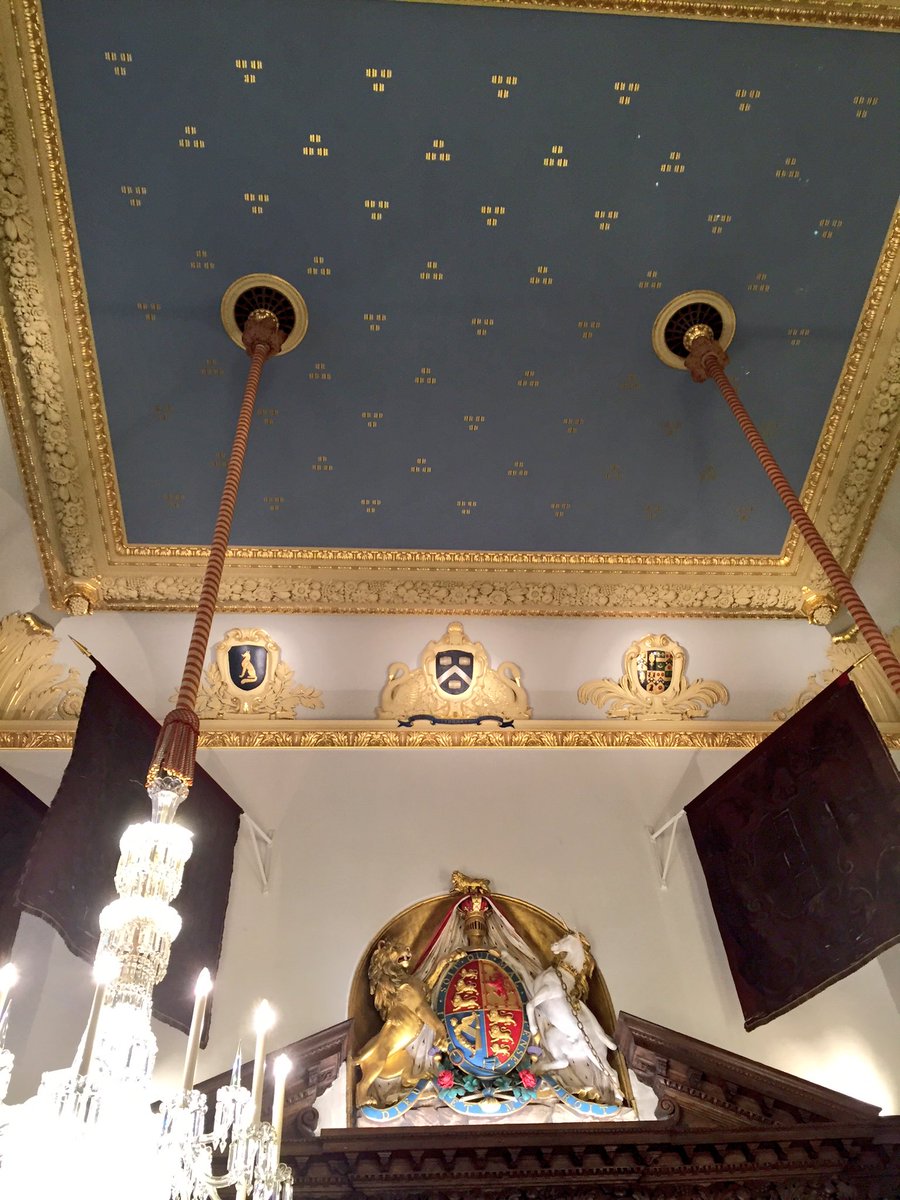 (Photo courtesy of English Wine News)
First we sampled wines and Muscat from Sally at Eclectic Wines, and especially enjoyed the Nectar 2009 PDO – Muscat Petit Grain – Sun-dried grapes oak aged for 6 years, not fortified – made at the UWC Samos Winery on Island of Samos, with its beautiful floral honey notes which reminded me of Regent's Park floral honey.
Next we encountered the light, refreshing strawberry notes of the Bianconero Pink, PGI Meteora, 2014 – Hamburg Muscat , made at the Tsililis Winery, Meteora, Thessaly, from Ormos Trades. It would be great with a strawberry sorbet or a cherry clafoutis, especially as we are now heading into latter Spring/ Summer. Also, their Dark Cave Aged Tsipouro, PGI Meteora – Tsipouro, aged for 5 years in oak barrels, had a beautiful depth of flavour and would be super in a Negroni.
Clark Foyster Wines had a Vinsanto, 20 years barrel aged from 1992, with its vanilla and honey notes from the Estate Argyros, Santorini, Cyclades.
The last two companies provided us with our highlights. My father thought that the Epitome, PDO Samos, Aegean – 100% Muscat (Tiniakoi Ambelones, Tinos, Cyclades) from Maltby & Greek was the best Greek dessert wine he has tasted with it complexity of flavour notes that would also go perfectly with some of our traditional Goan desserts.
My favourite was the wonderful honey and apricot notes of the Gaia Wines, Peloponnese, Vin Santo PDO, Aegean Islands, 2005 (70% Assyrtiko, 15% Aidani, 15% Athiri) from Hallgartendruitt & Novum Wines. Thank you to the friendly Evangelia for ending our Greek wines and vintages tasting experience on such a memorable note!
Go check out these suppliers and wineries for yourselves.
Twitter: @GreeceinUK @assyrtiko @hdnwines @MaltbyGreek #OrmosTrades