When we got to the Tabl community founder event at Clerkenwell London & 155 Bar and Kitchen, it was like a sensory playground. Food and drink in every direction, it was hard to know which way to go or what to try first. They had stalls with lots of the supperclubs and producers that they work with so you could have a little taste of everything, and boy did we try to!
First a steadying cocktail was thrust into our hands to help (or not!) with the decision making process. A Brighton rocktail to be precise, a G&T from Brighton Gin with a stick of Brighton rock in it which gradually dyed our cocktail the azure blue of the British seaside (ahem!).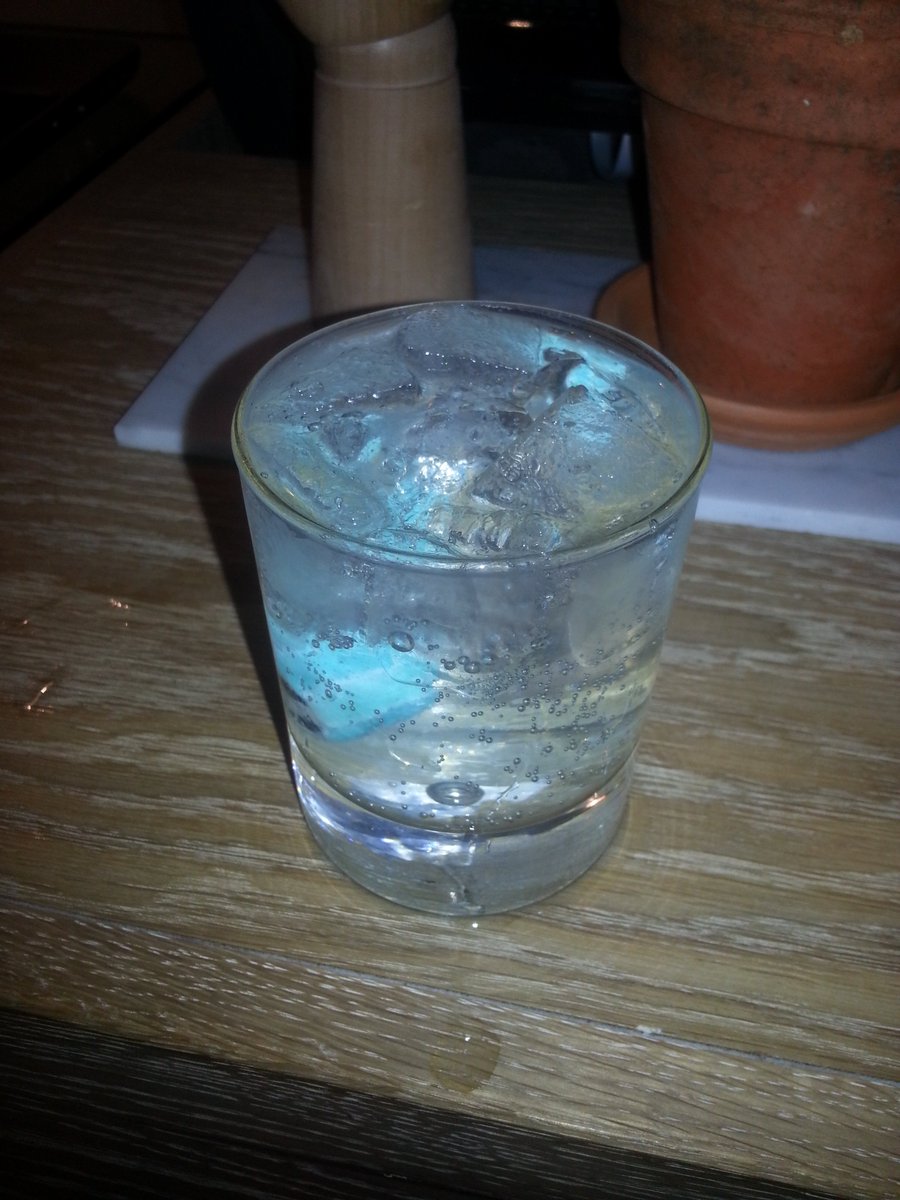 Loved the cayenne chilli kick in Nix and Kix drinks!
This was swiftly followed (two cocktails are always better than one!) by a orange infused delight from the cool cocktail masters' Opium Chinatown, though it was as strong as a negroni.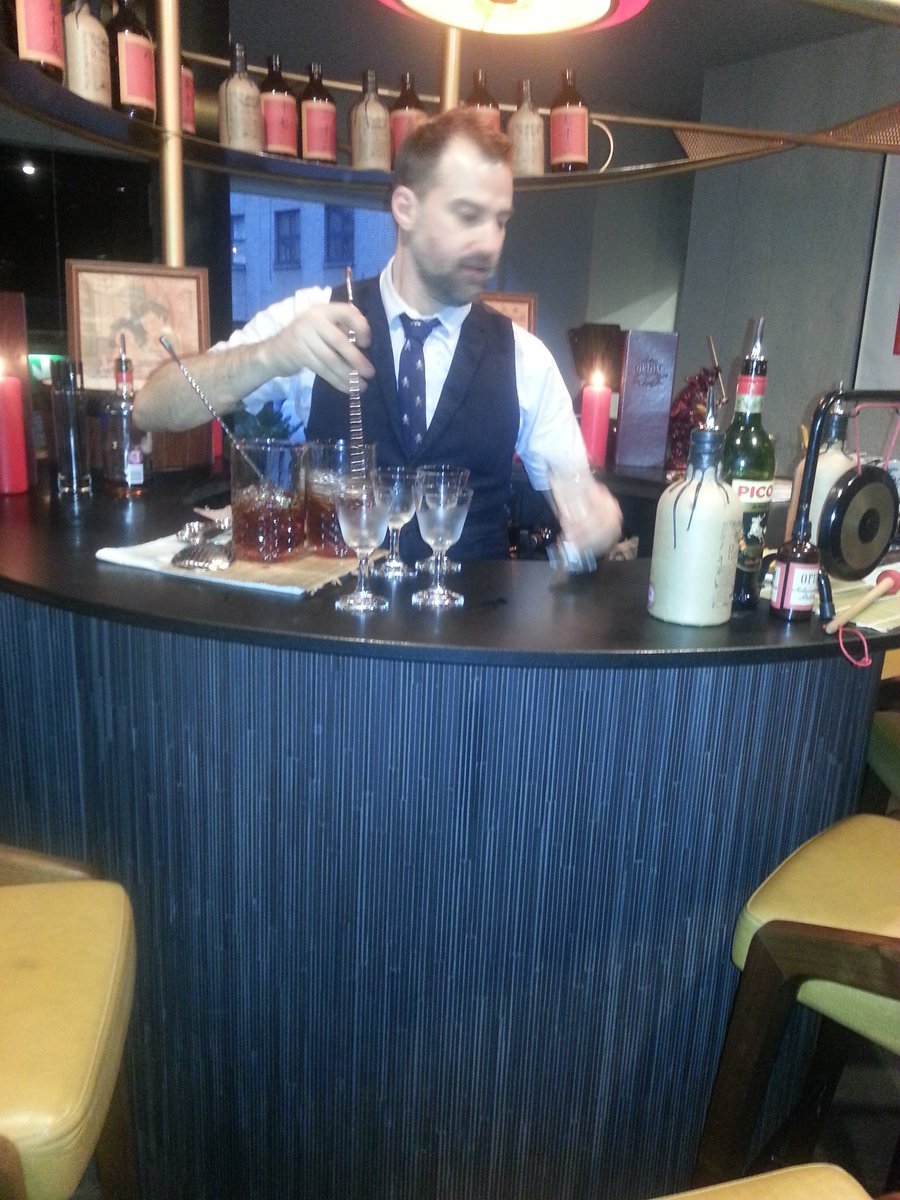 Next we got to watch chef Damian Wawrzyniak making venison tartare. This looked so tempting I couldn't resist swooping in for a taste. When I think how sushi used to freak me out and now here I am happily devouring raw venison. Thank you food blogging for expanding my horizons!
We did a quick detour downstairs and we might be biased but there definitely seemed to be an Indian theme running through things (representing!). From the lamb kati rolls at Rastawalla to the chai flavoured chocolate from Cocoa Hernando – the flavours of the subcontinent were everywhere. We got some traditional Indian treats and curries from Little Black Cat. One of the best were Chin's Kitchen who do a healthier version of nankhatis (crumbly Indian biscuits) and a rosewater and cardamon flavoured cake inspired by gulab jamuns.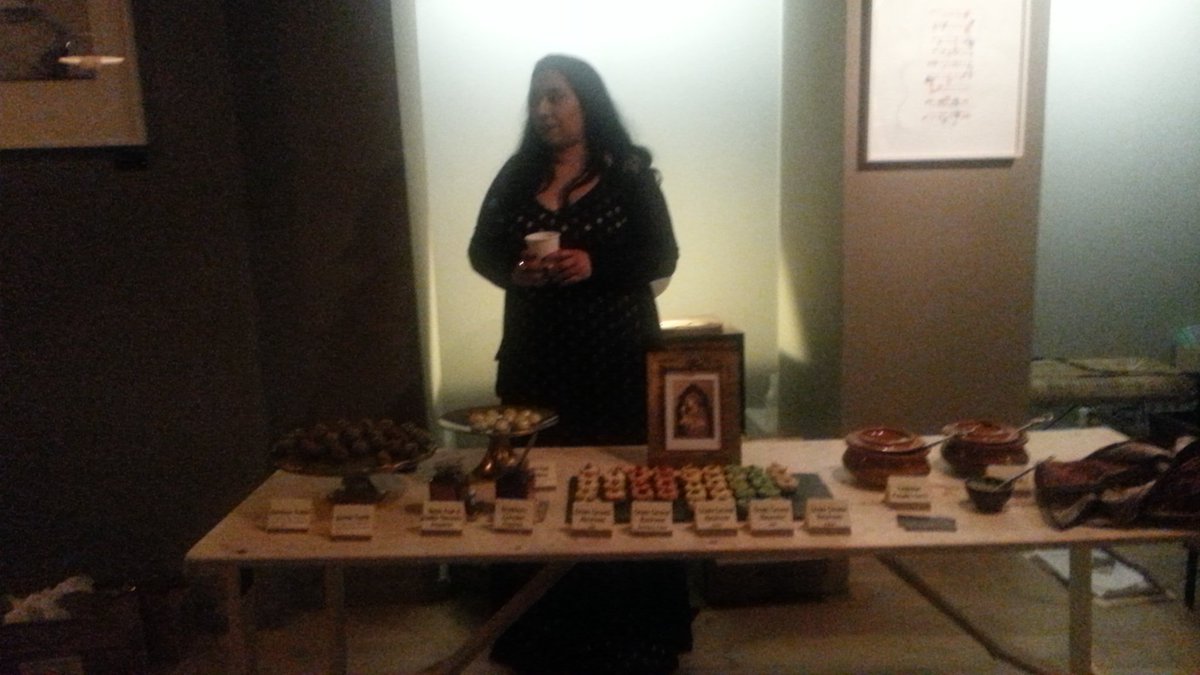 And a surprise revelation…
But it wasn't all as though we had been transported to lands exotic. In fact hosts 155 Bar and Kitchen did a great job of persuading me to eat razor clams. Normally, I find their appearance a bit off-putting but just look at these beauties.
And supperclubs hosts 698B interactive dessert assembly was a blast. Generally, I would be tempted to just pile my plate high but I did my best to make my composition look pretty. Judge for yourself, but Masterchef is probably safe from my efforts for now! And ignore whatever your mum told you about not playing with your food, it's so much fun!
Plus we got to meet/ catch up with some great people, shout out to Connie, Aftab, Felicia, Andrea, Guan, Jess ,Kasha, Vicky, Jodie, Charlotte, Jaklien and Tim. And many more people whose names we were probably a bit too drunk to remember by the end of the night! Hope to meet you all at another event when we're a bit more compos mentis. Thank you The Tabl for a great night and for adding lots of supperclubs to our ever expanding list.
And just thought you should know …
Clerkenwell London have an on-site perfumery also, with a fab smelling new perfume range called Synesthesia.
Twitter: @theTabl  @ClerkenwellLDN @155_Bar_Kitchen #atthetabl #communityfounder #event #foodbloggers #london

@ChefConsultant @Kimberlybhurd @TazzGault @PalomaKara
@BrightonGin @raastawala @CocoaHernando @chintalkakaya @LBCatG @Fabulous698B @OpiumChinatown  
@OttouCarine @marieslittlejar @teastudio @kekelovescake @OppoIceCream @HerenciaTequila @nixandkix @vosswater
@OzoneCoffeeUK @PlaylisterFM #VinylLounge #SaturdaySessions #RSD16
@MasterChefUK @FreshnFearless @LuxTravelFoodie @The_CheeksterX @guan_chua @MrTimChow @JessEatingeast @connieconsumes @KashaCapeTown @Dalton_Banks @alajode @CharAimeeClarke @passandbrush @miammiamyum
http://clerkenwell-london.com/