Phillip spoke to us about his travel inspirations from his Central and South America tour, and so that was why he decided to share his foodie finds from this vacation in an aptly themed 'Latin Nights' supperclub.
We kicked off with:
Charred aubergine with cashew nut and passion fruit …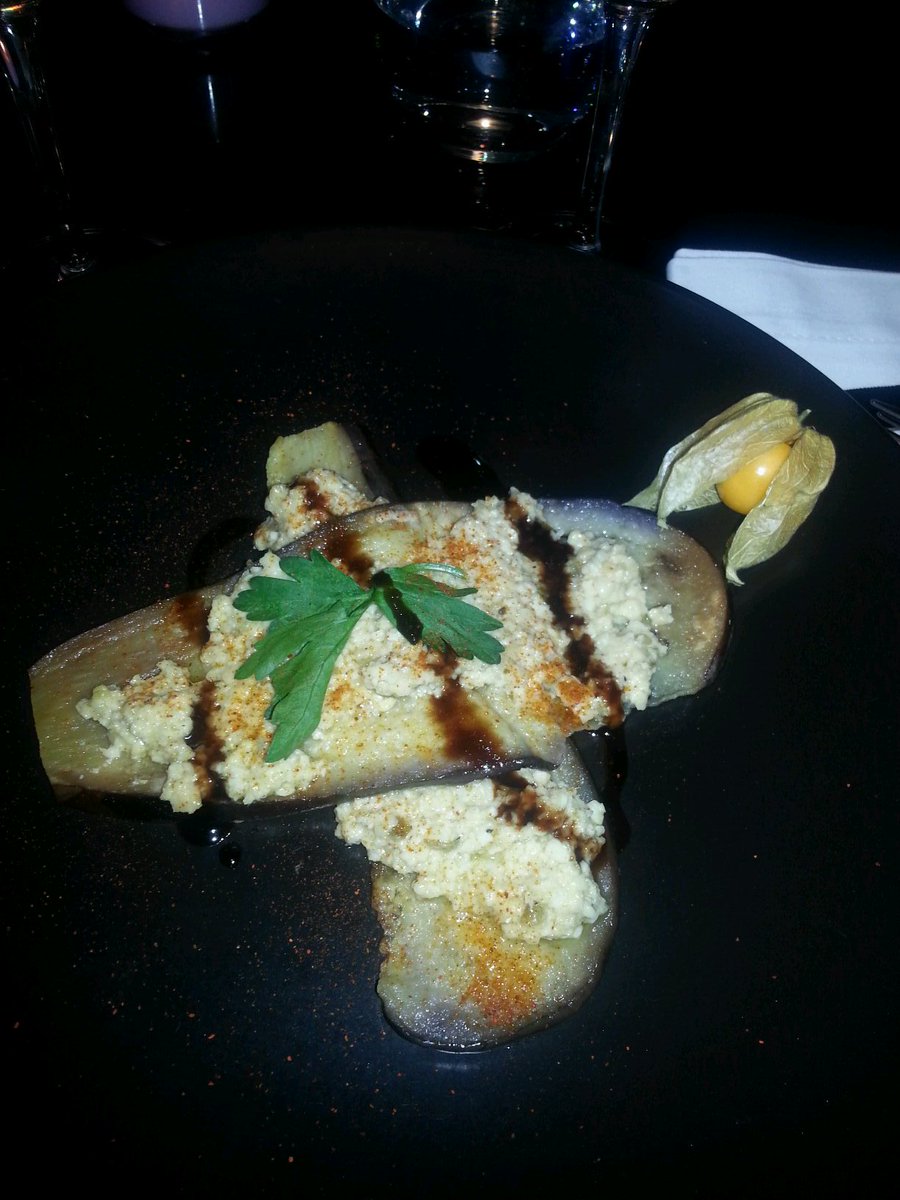 Followed by, Sea bass ceviche …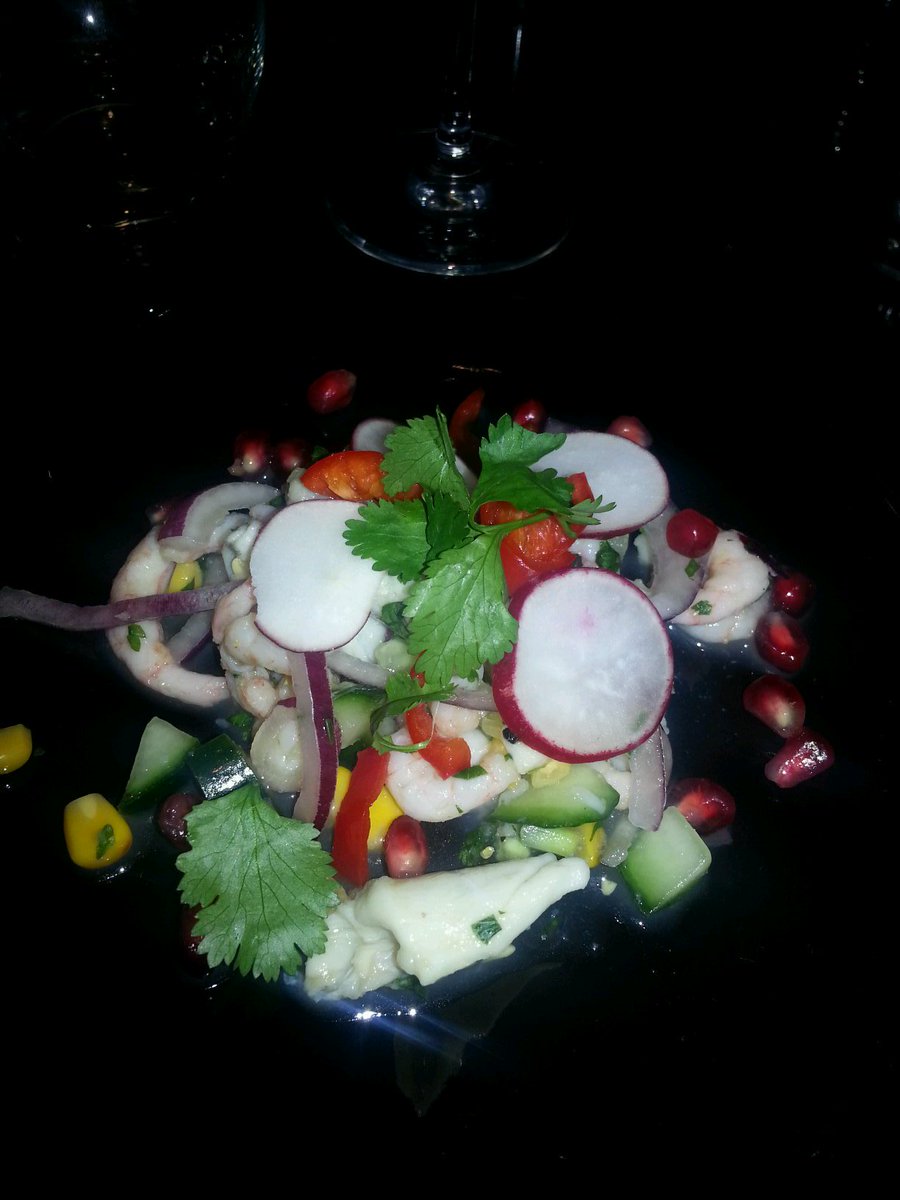 A lovely, fresh seabass ceviche with pomegranate and a good chilli hit!
Then more exotic seafood followed in the form of: Octopus with a black olive aioli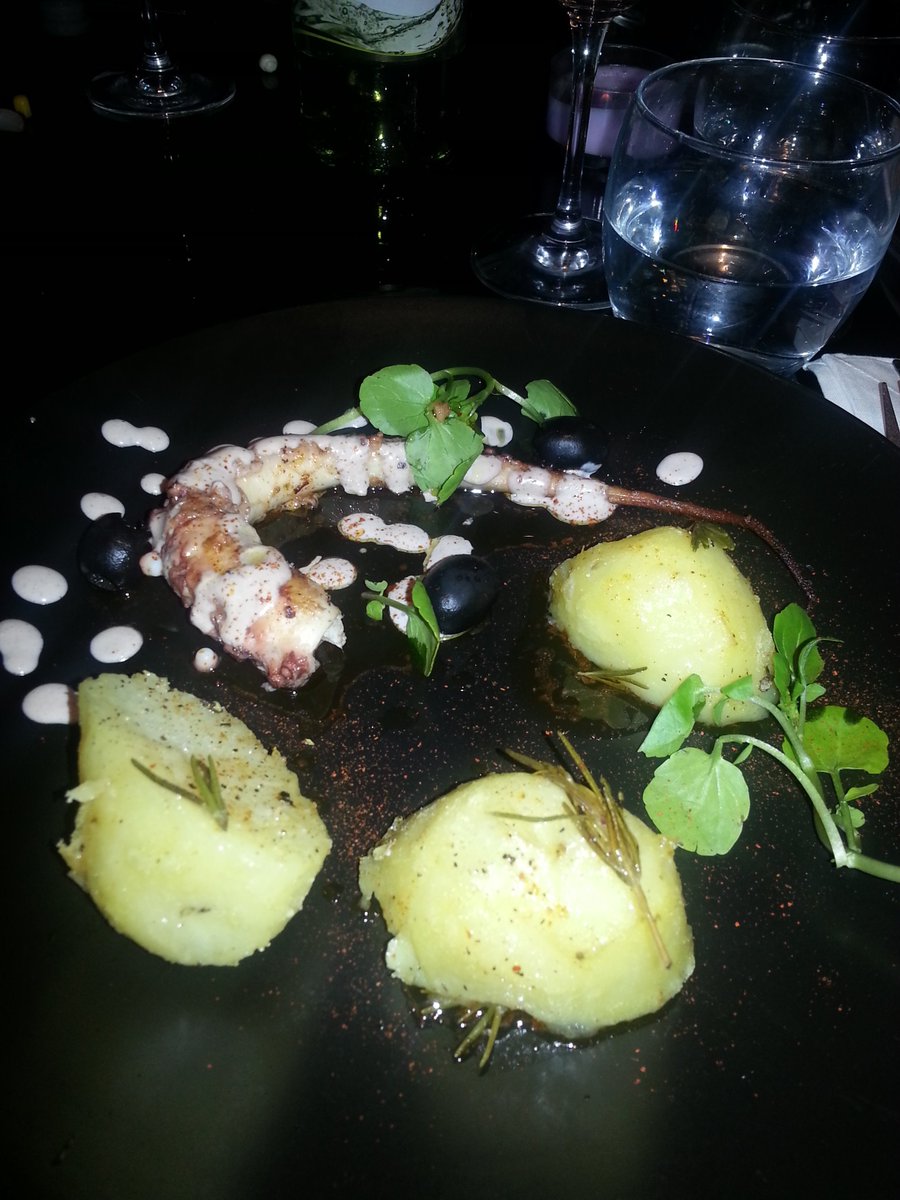 Though, sadly the rosemary new potatoes were undercooked and still quite hard. A bit of a shame, as otherwise a well-inspired dish.
And we rounded off our 'South American travels' with a dessert of …
Chilean malbec mousse, aztec syrup, and acai syrup …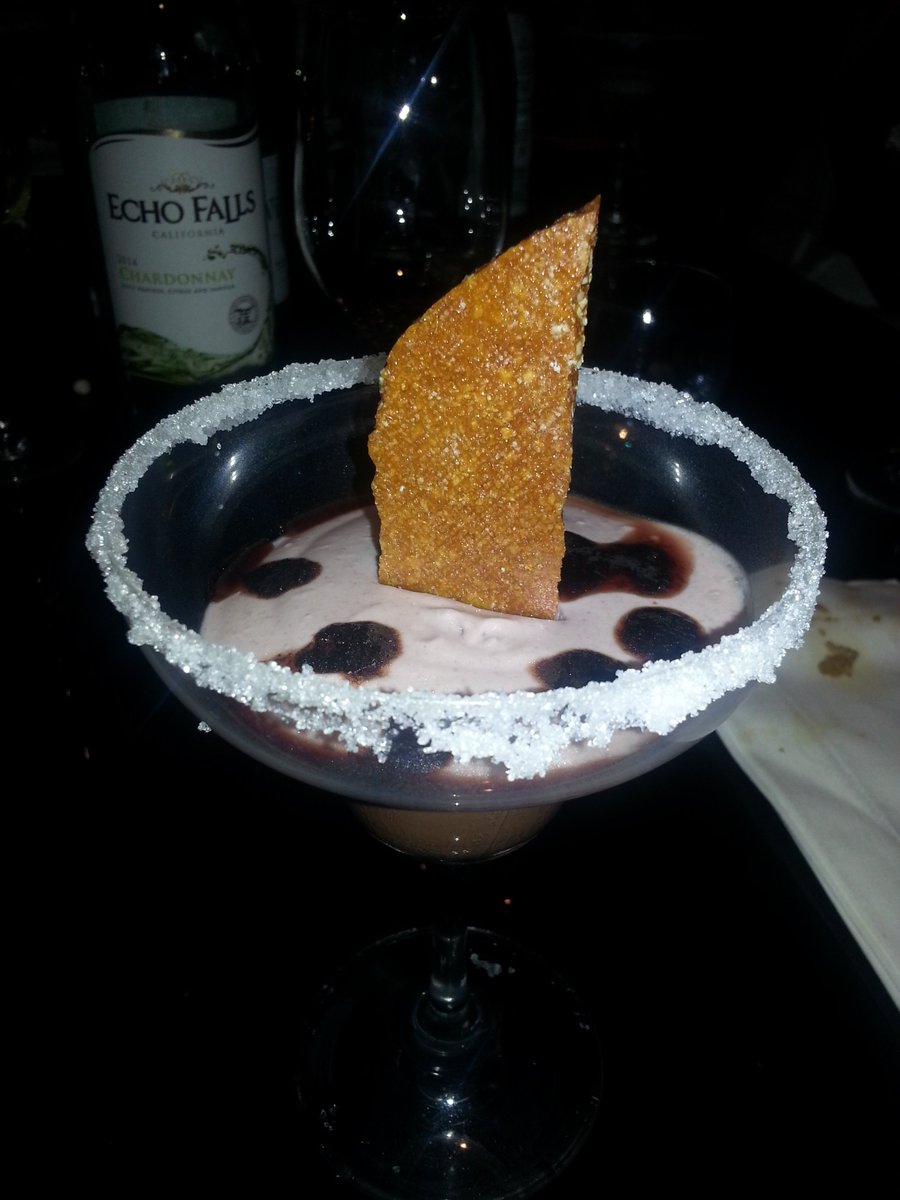 Loved the way Phillip served it like a martini with 'salt' (sugar) around the rim, and particularly enjoyed the peanut brittle shard rising out of it. Very eye-catching!
Colourful plates of food accompanied by interesting travel stories, served in a homely environment. Look forward to seeing you again soon!
Twitter: @tacutacufood @grub_club #latinnights #supperclub