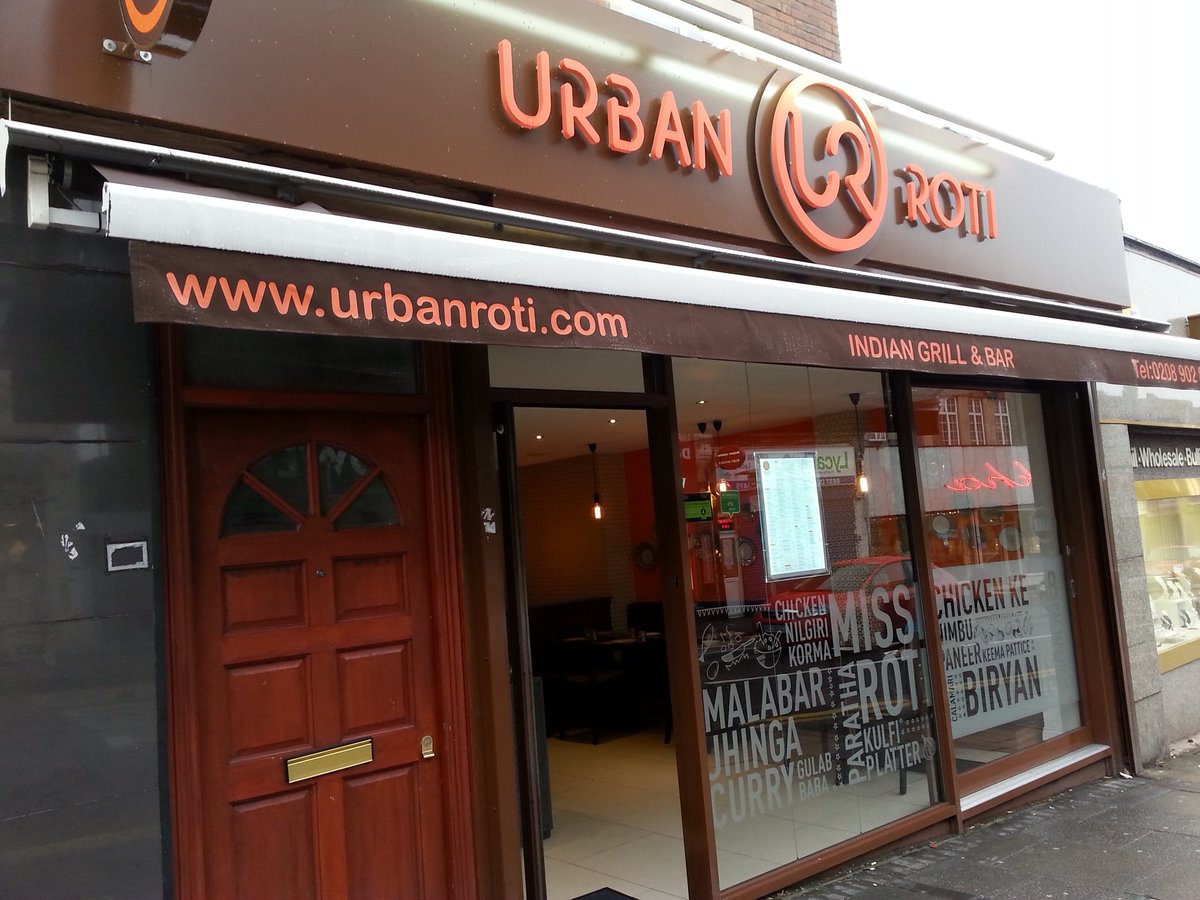 We were invited to review Urban Roti, an Indian restaurant specialising in Punjabi and tandoori food. They have recently had a refurb and look very bright and modern, my only slight complaint is that they do like to keep the door open and on cold days that's not so good for diners on the chilly side like me!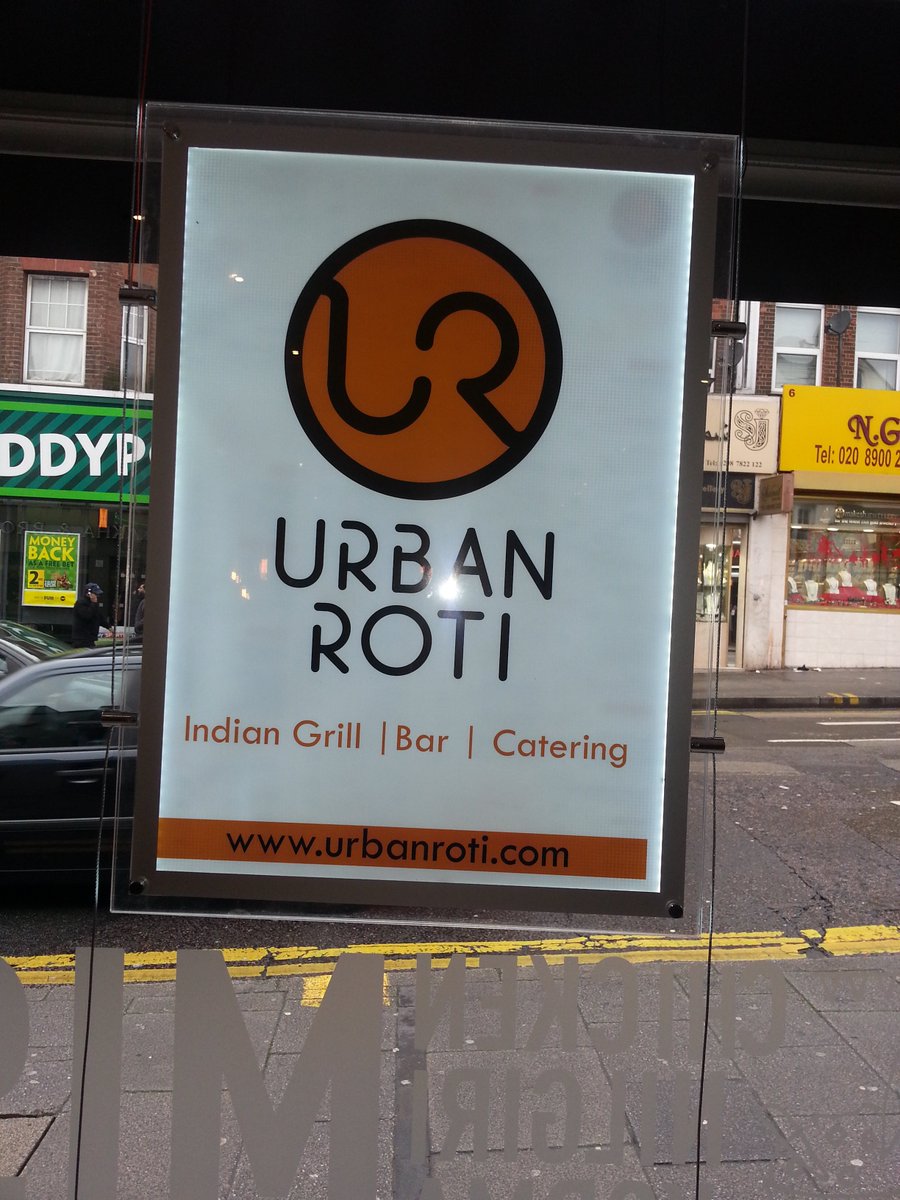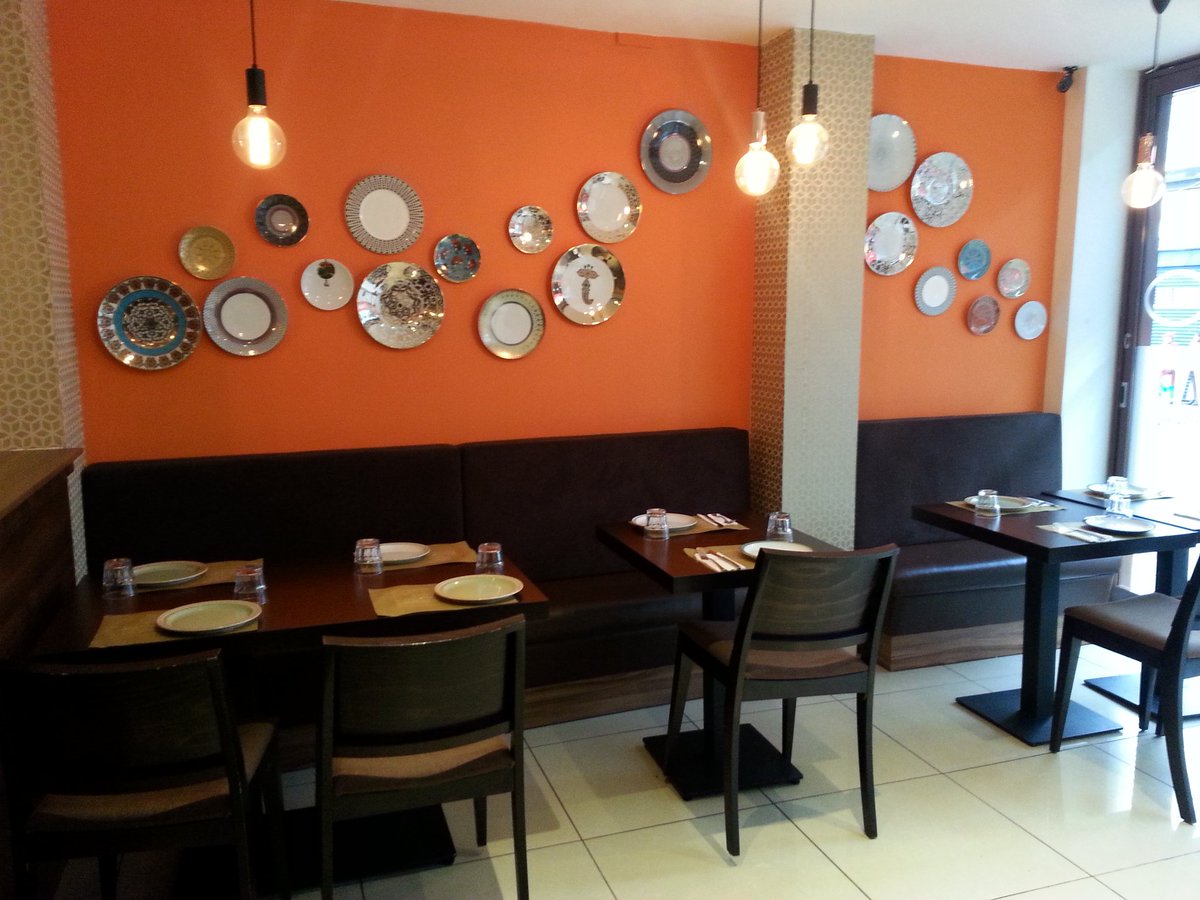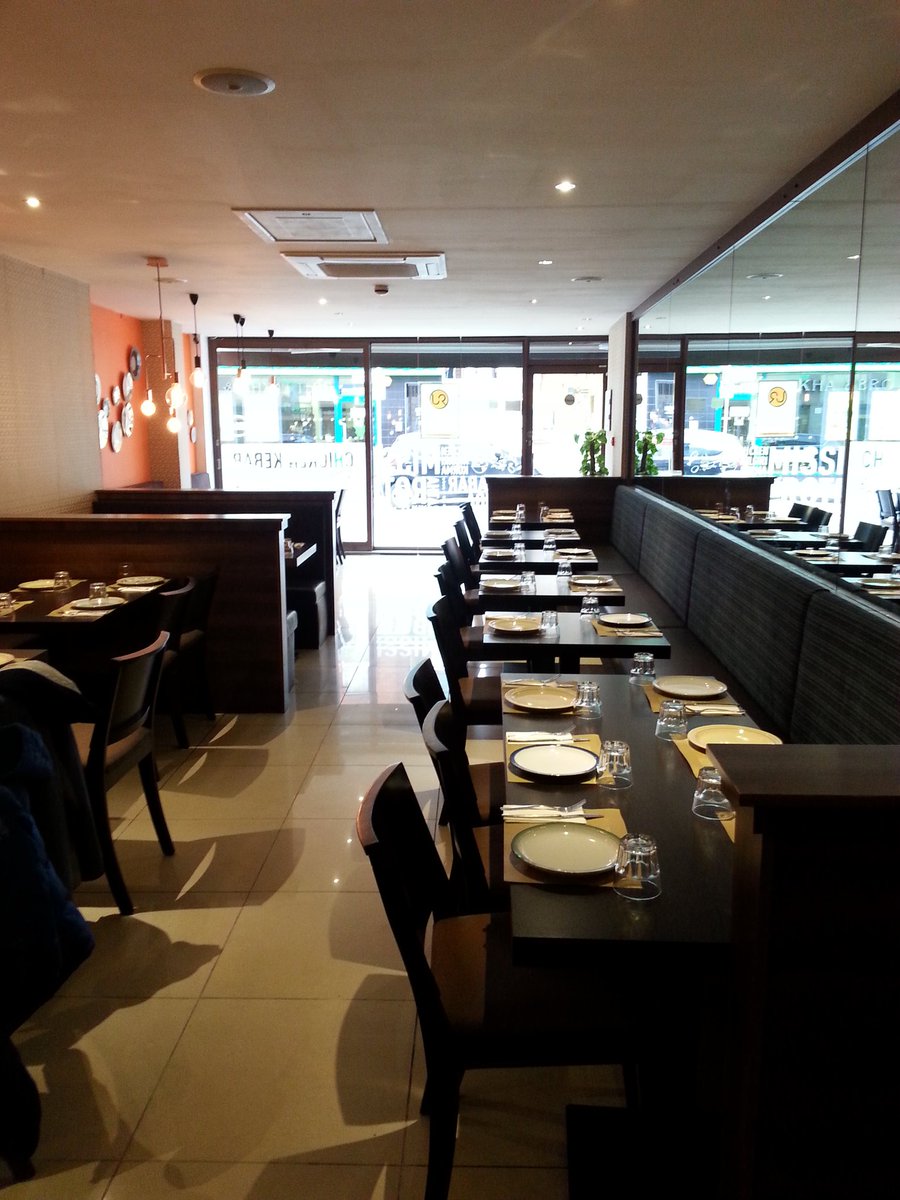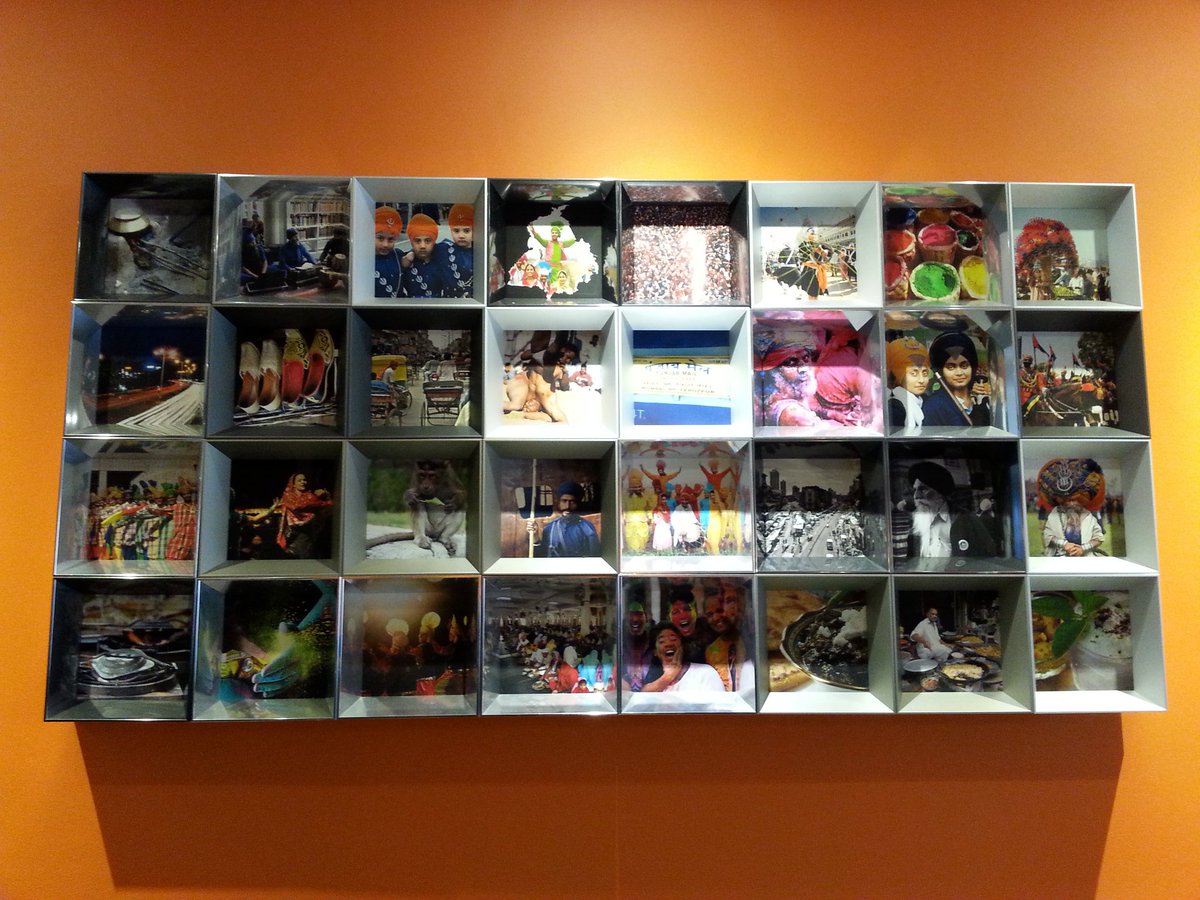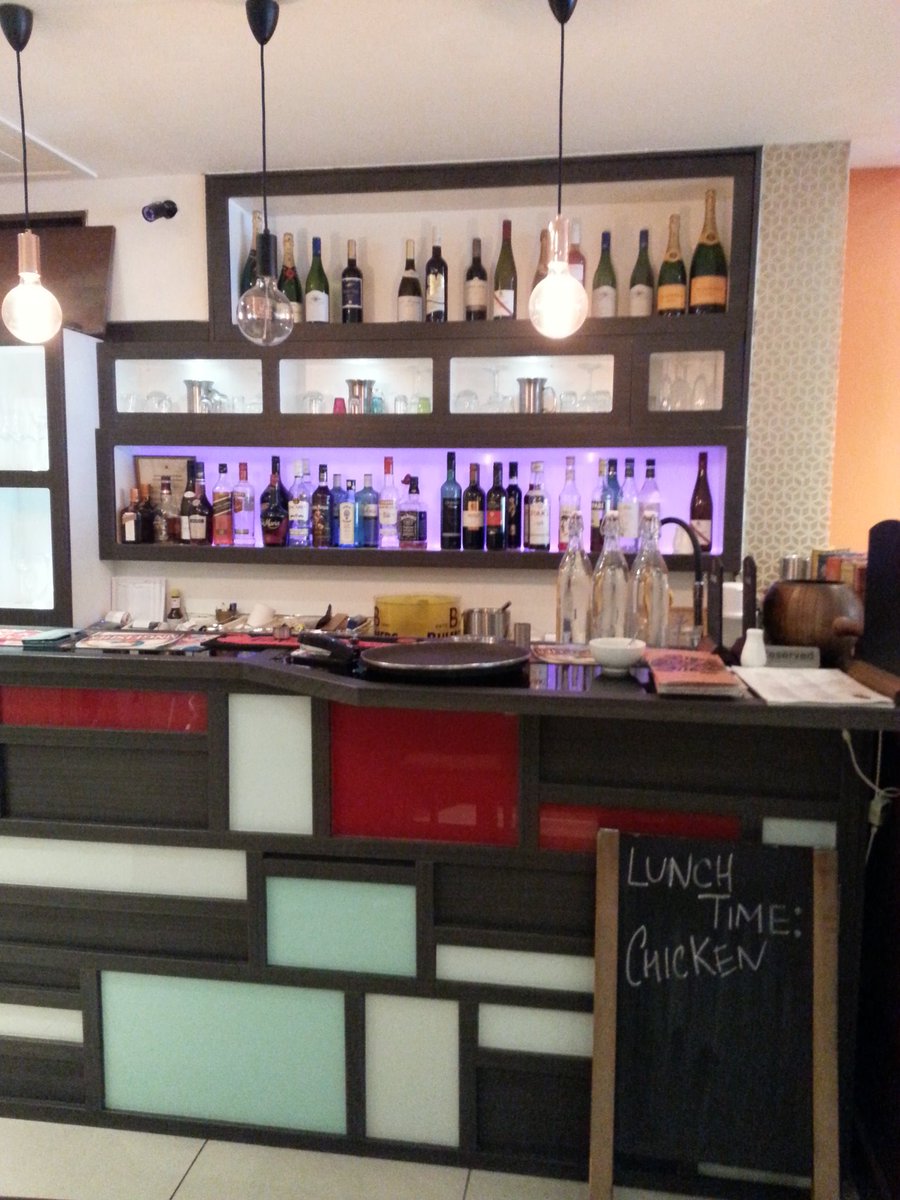 We kicked things off with a couple of cocktails, a lychee martini for me and a whisky sour for J. Although their regular bartender was away, they managed to turn out some nice renditions of these drinks.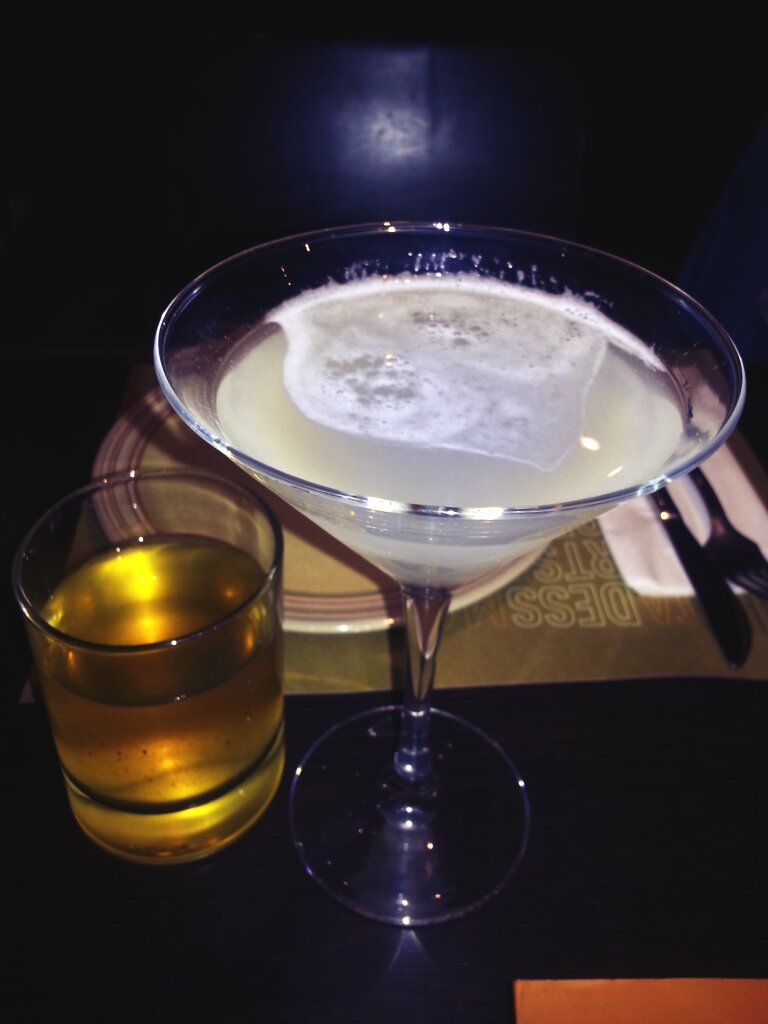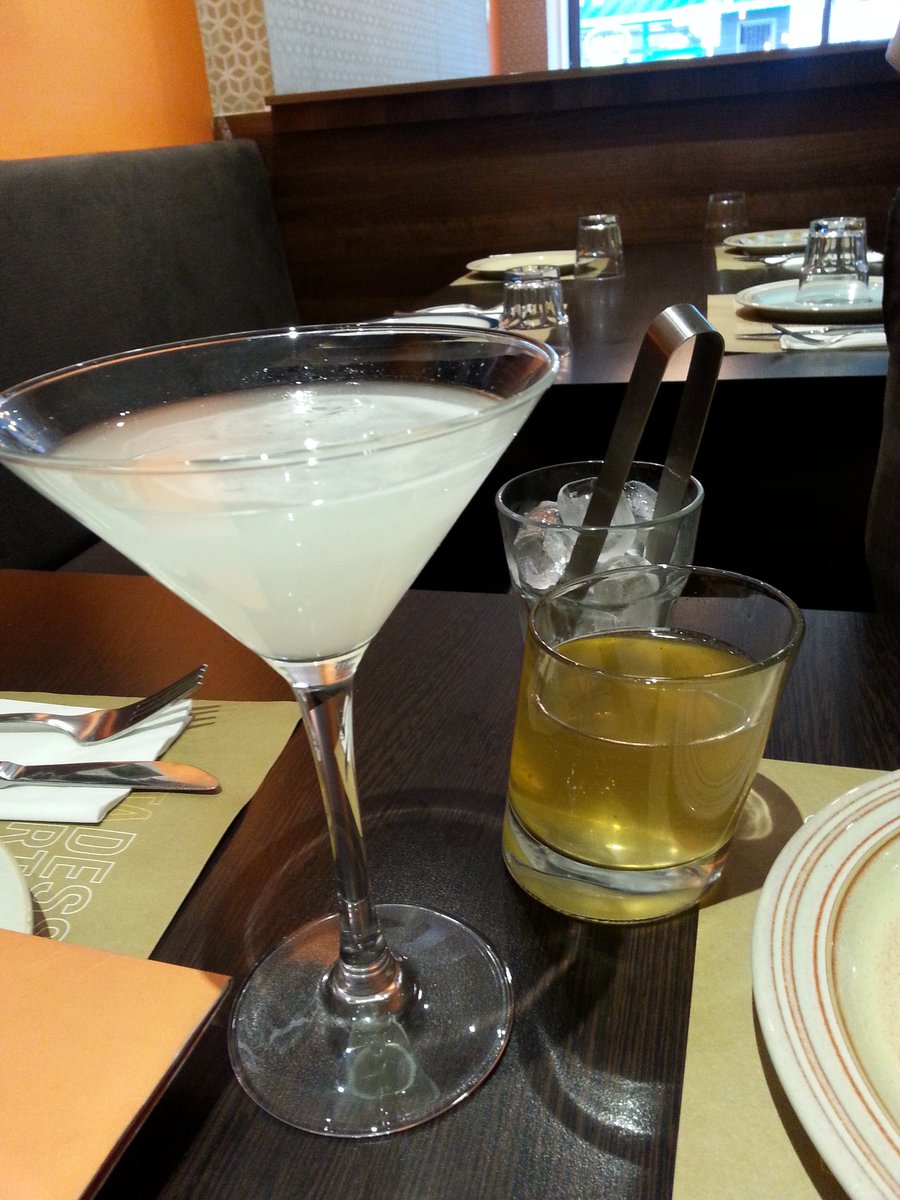 For starters we opted for lamb sheekh kebabs (£5.95), minced lamb kebabs done in the tandoor, which were very good, moist and tasty. Sadly, they didn't have the prawns we wanted so we opted for crispy squid instead (£5.95). I wasn't as taken with these, they mostly tasted of batter rather than squid.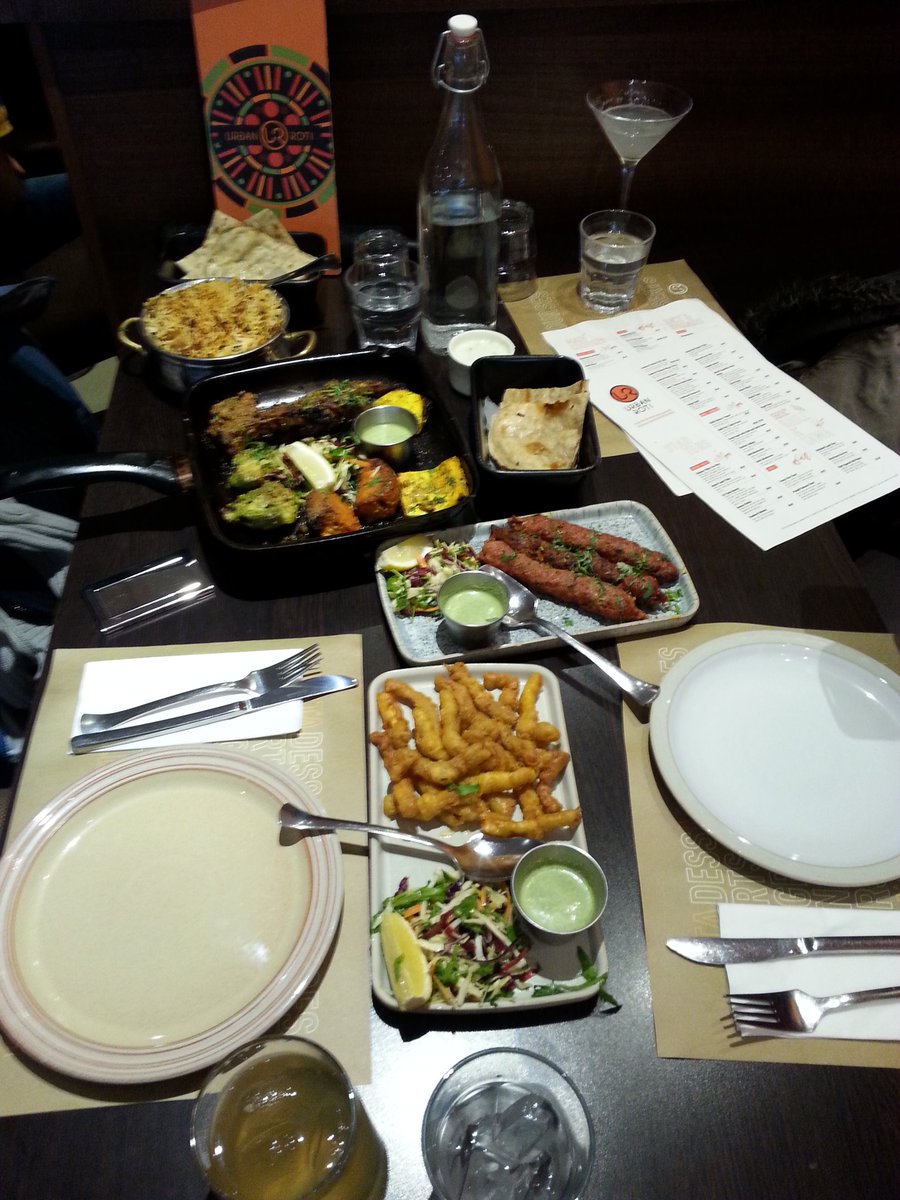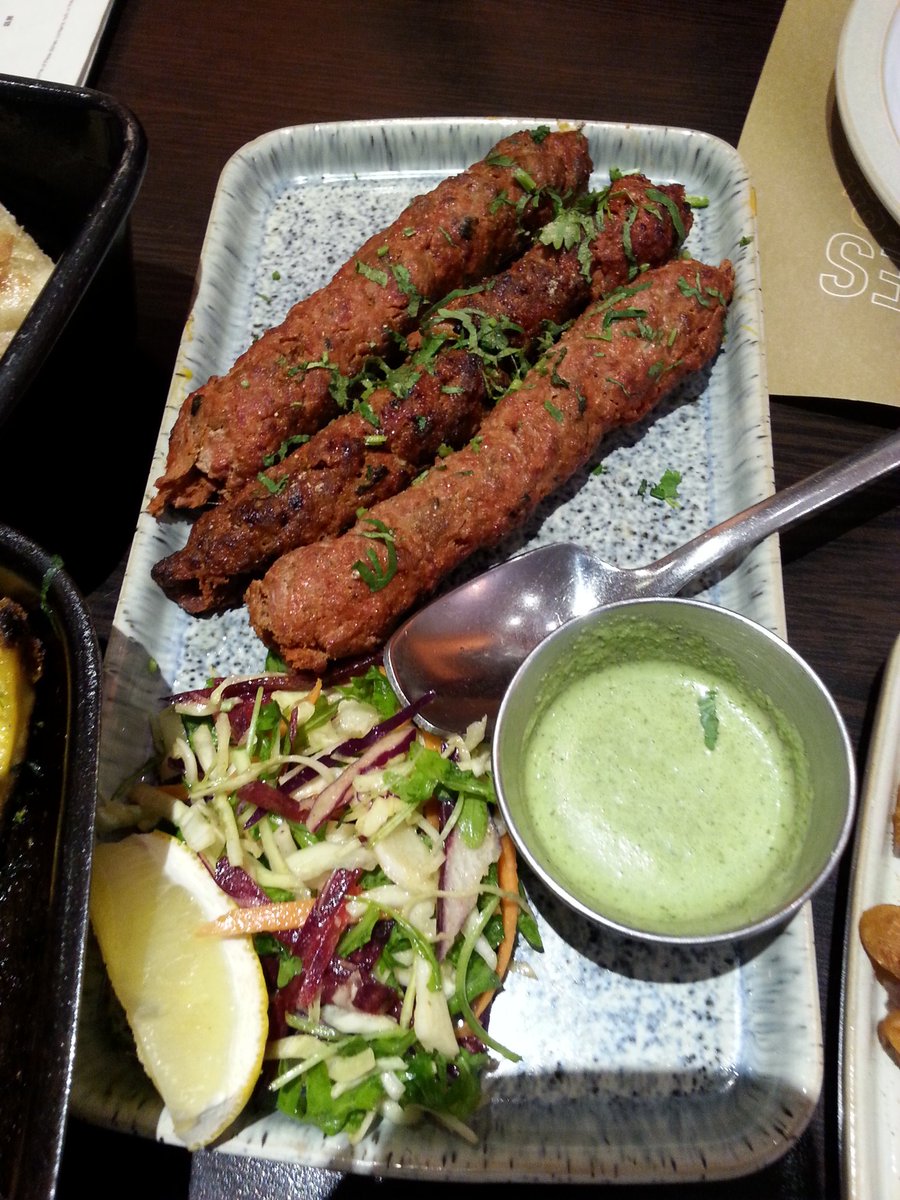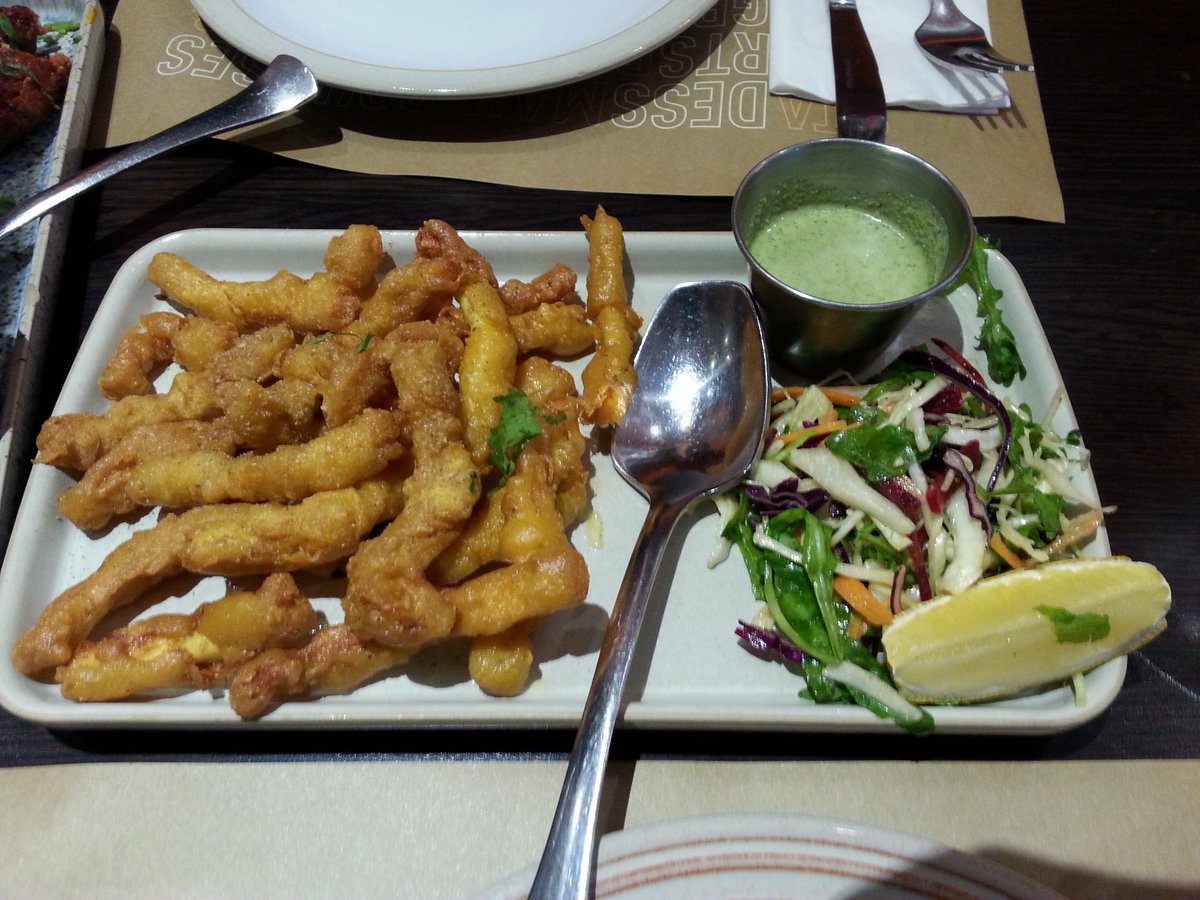 They actually brought all our food out at the same time, mains and starters together, so we had to eat really quick so everything stayed hot. The kitchen might need to work on their pacing.
For mains, we chose the mutton pillau (£9.95) and the chef's special grill platter (£11.95): including lamb chops, tandoori salmon, achari paneer, and hara chicken tikka. I loved the salmon, because it's a strong flavoured fish it can take other strong flavours well. The chicken tikka was also good, coming with a green coriander based marinade rather than the standard red. The pillau seemed not to have that much meat in the rice, and in future I would probably opt for the dum biryani instead as these are supposed to be the kitchen's speciality; they have been baked with a dough lid over the rice to seal in all the flavours.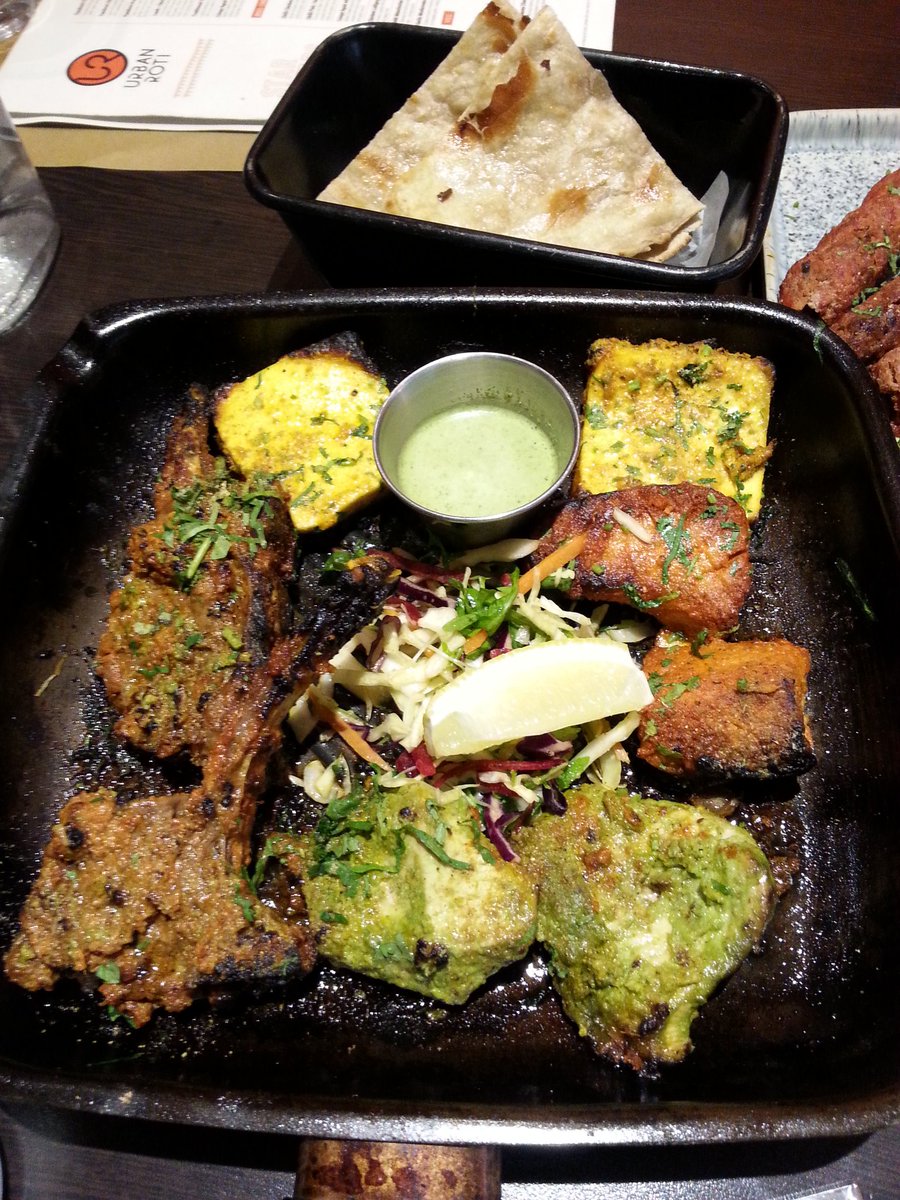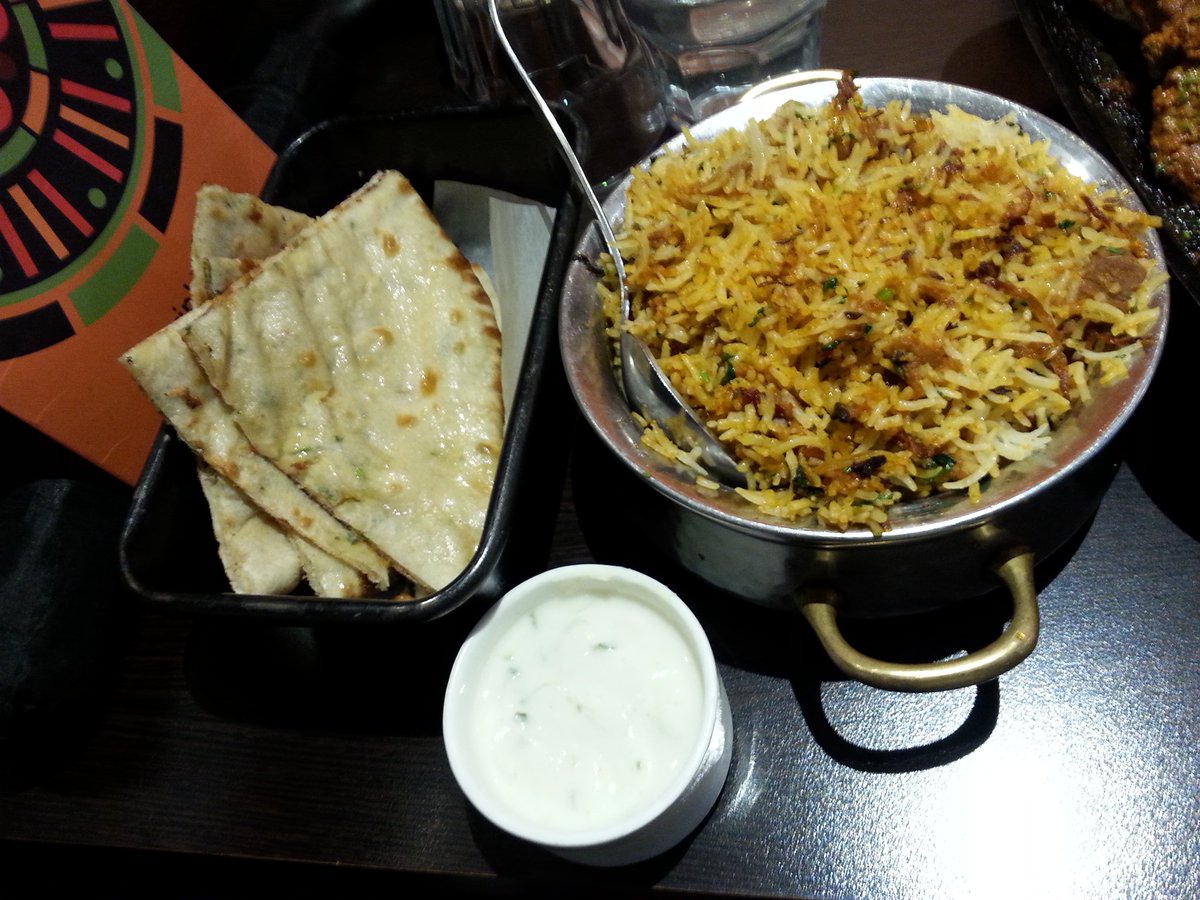 A quick note on service, we were mostly looked after by Vijay, who was one of the owners and who was very attentive. However, when he wasn't around service could tail right off. For example, we had asked for peshwari naan but when it came it didn't look right. When we queried it with our waiter he assured us that it was peshwari, but when we checked with Vijay he informed us it was actually paneer naan that we had been brought and got us peshwari instead. After our mains we were left with dirty dishes in front of us for a long time, so when they brought dessert the person had to clear the table before they could put them down.
We rounded off our meal with a platter of mixed kulfis ( £6 – Indian ice cream) and gulab jamun (£3.50). The flavours changed depending on the chef's choice, but we had beetroot, mango and cashew. We were divided over the beetroot, J loved the earthy flavour, I wasn't so keen. Also, the cashew kulfi did not have a strong distinctive flavour and tasted more like malai (cream), though this was fine as malai is one of J's favourite flavours of kulfi.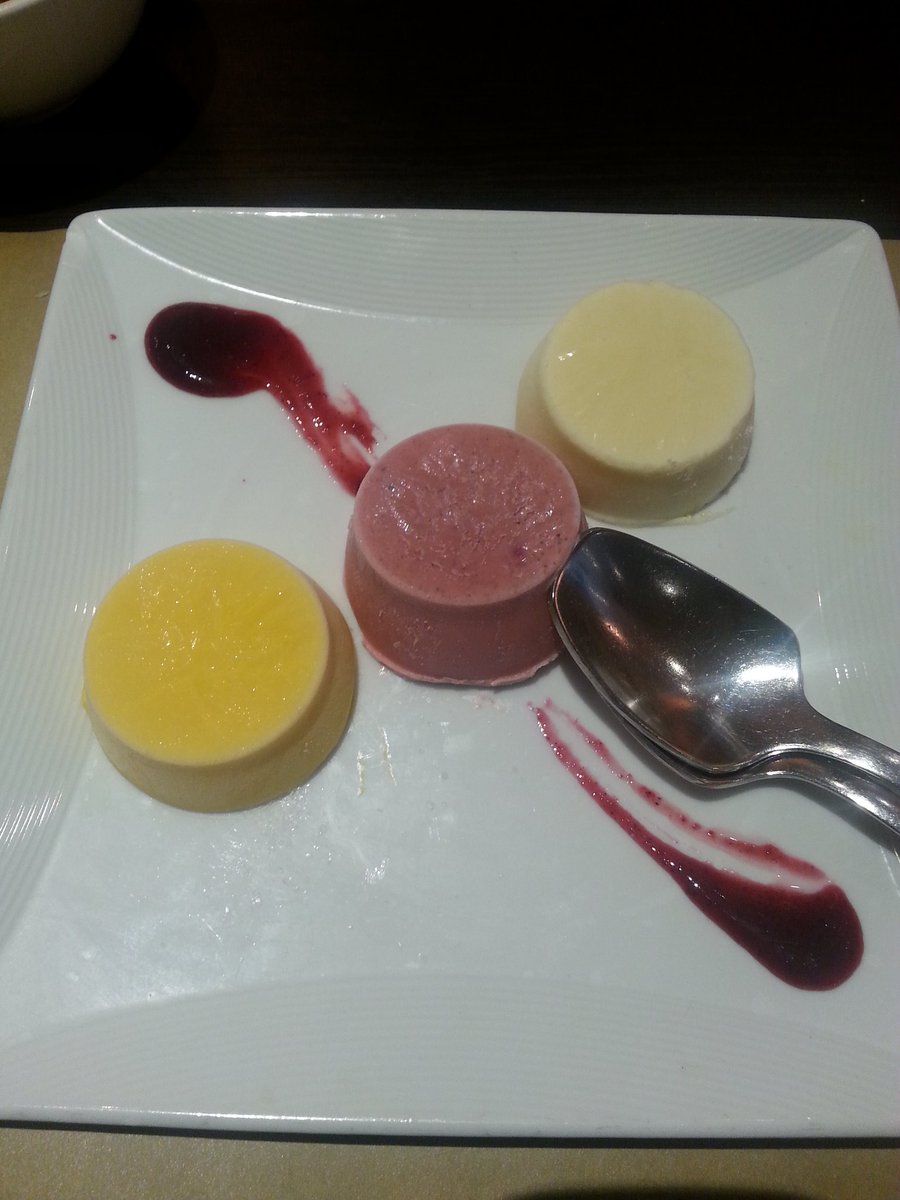 #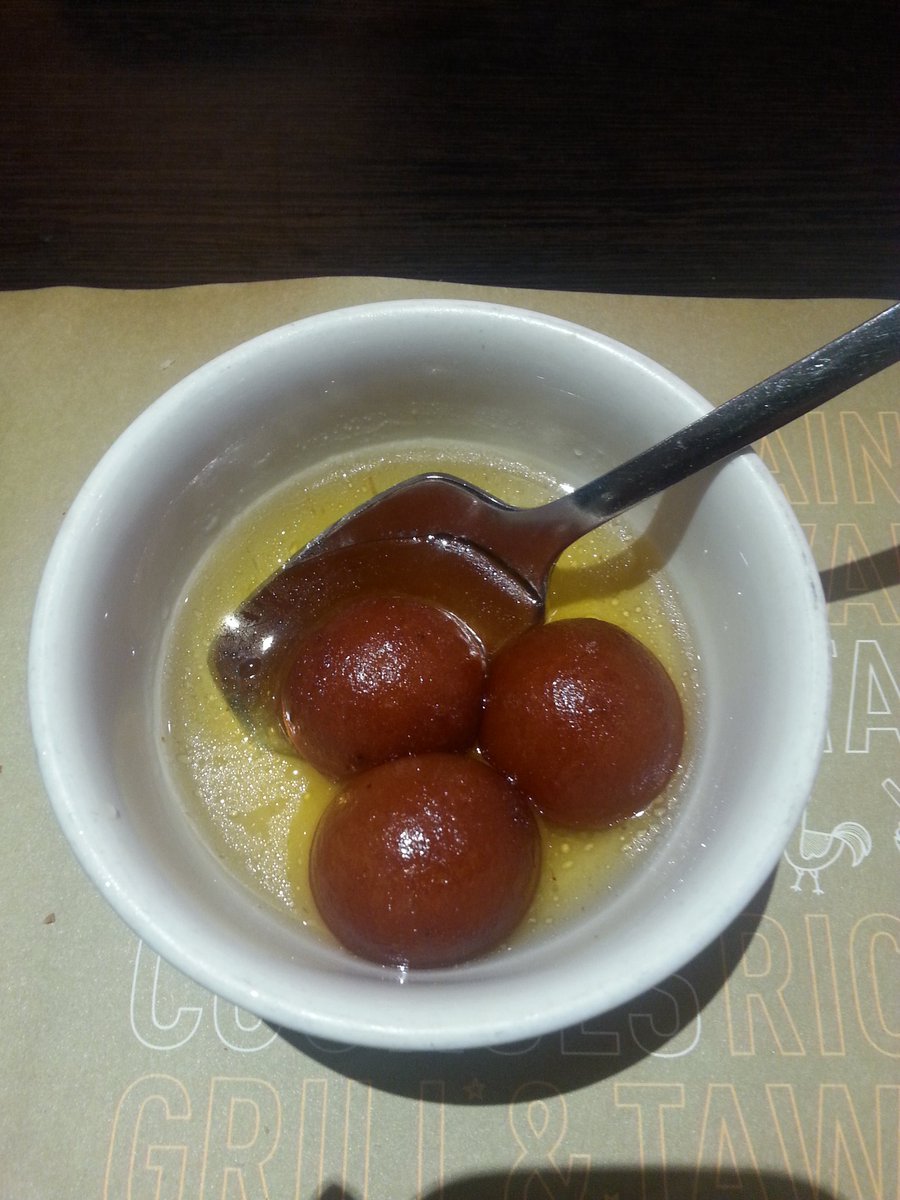 Finally, we had masala chai, which was a bit too milky for both our tastes. And even though they brought sugar, no saucers or teaspoons. Attention to details like this would really lift the service experience.
So in summary, mostly the food is great, if they iron out the uneven pacing and service issues, we will definitely be back!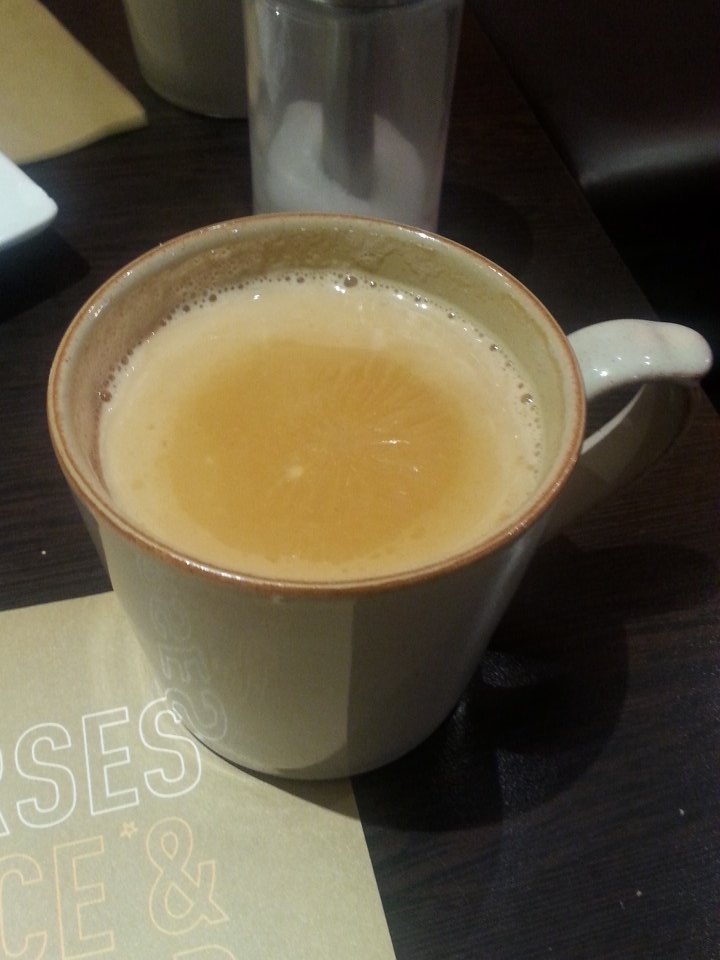 Twitter: @Urban_Roti #Indian #Lunch #IndianGrill #Bar #Wembley #WembleyCentral #London #londonfoodies
Thank you to Vijay for inviting us and for the personal service.