We were invited to review Maison Blanc, I've only ever been there for their cakes so we were intrigued to work our way through a bit more of the menu.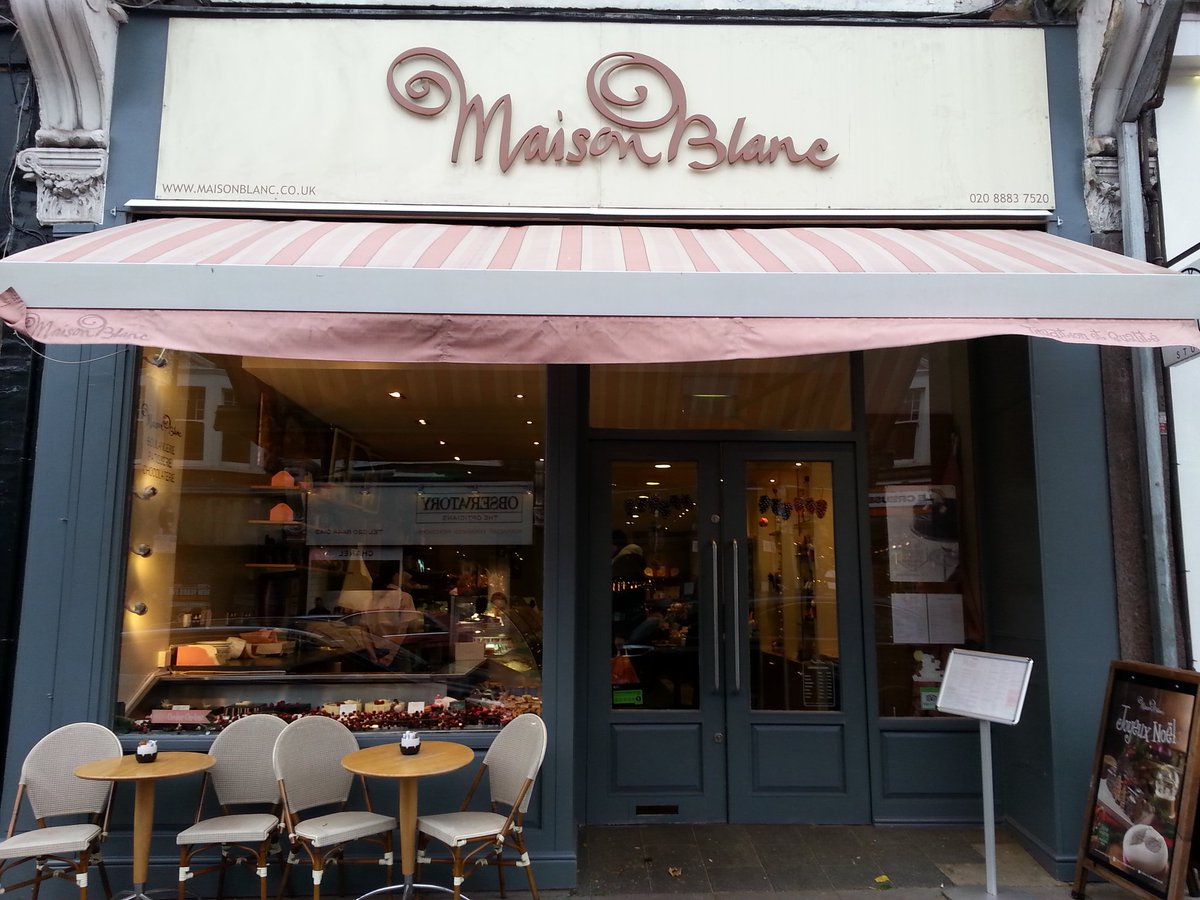 The Muswell Hill branch has recently been refurbished and looks very clean and bright. It was a wet and wild day, so we decided to warm up with a hot chocolate. Sadly, the dark truffle hot chocolate that I had set my heart on wasn't available but we opted for the normal one with cream, which was still suitably decadent. Next time you will be mine dark truffle!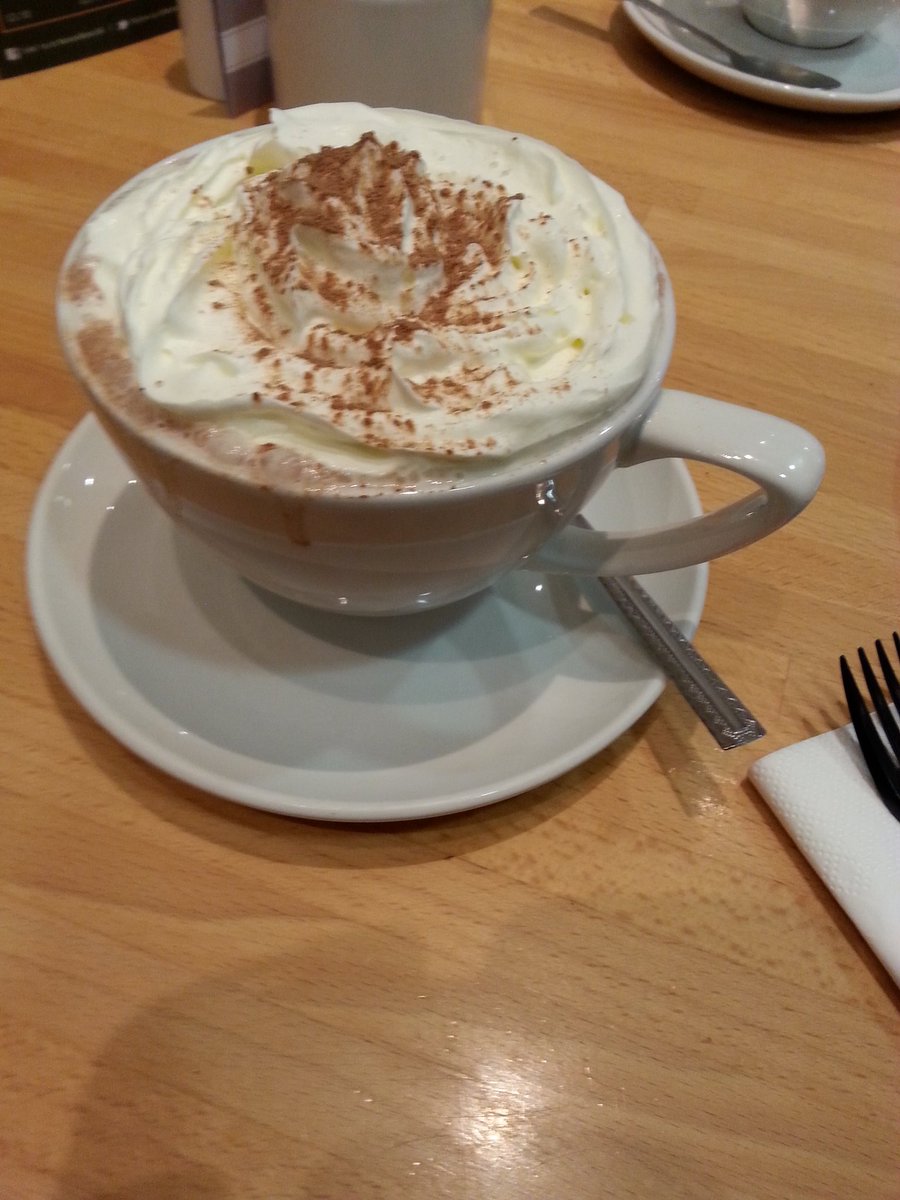 We decided to start with a shared cheese platter, which would be a nice light lunch in itself. An array of Comte, goats cheese, brie, toast and pear chutney duly arrived. As someone who makes my own pear chutney I know what makes a good one and this was nicely spiced without being overpowering to the cheese.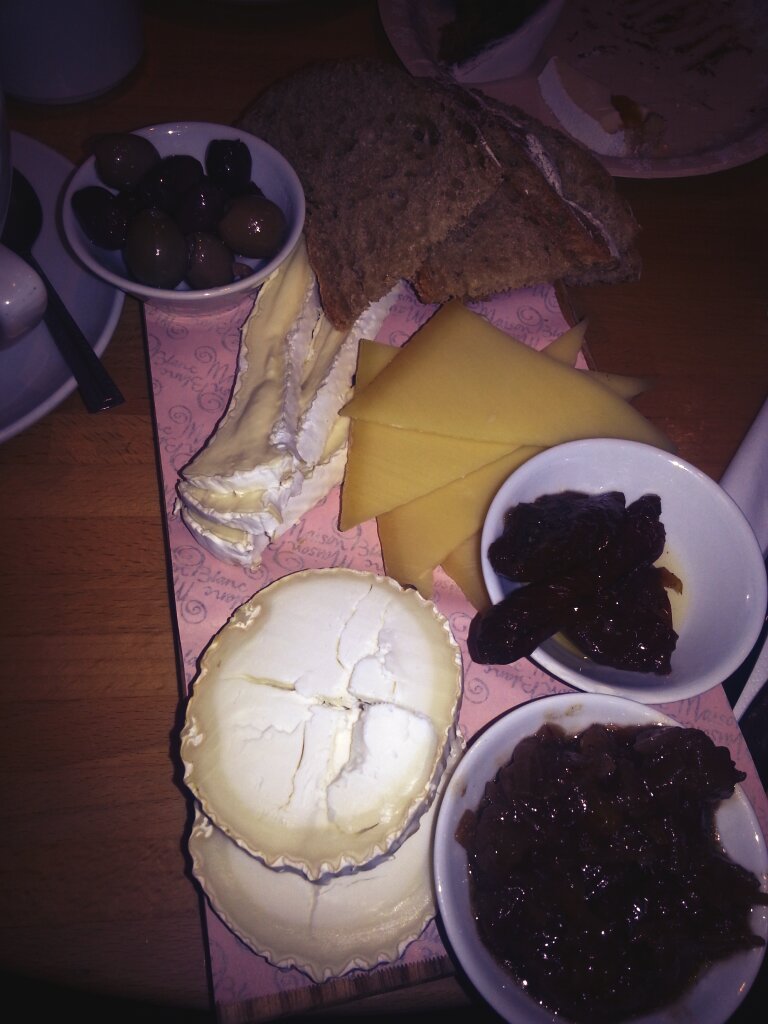 We then both opted for the breakfast a la anglaise (£8.95) a French take on a classic English breakfast featuring Toulouse sausage and creamy mushrooms. I chose scrambled eggs and sadly these were a bit dry and overcooked, J got poached which were still runny. However, we both enjoyed the sausage and good bread. The toast comes with butter and tomato chutney, I would like the option of jam as sometimes I like to finish with a sweet treat.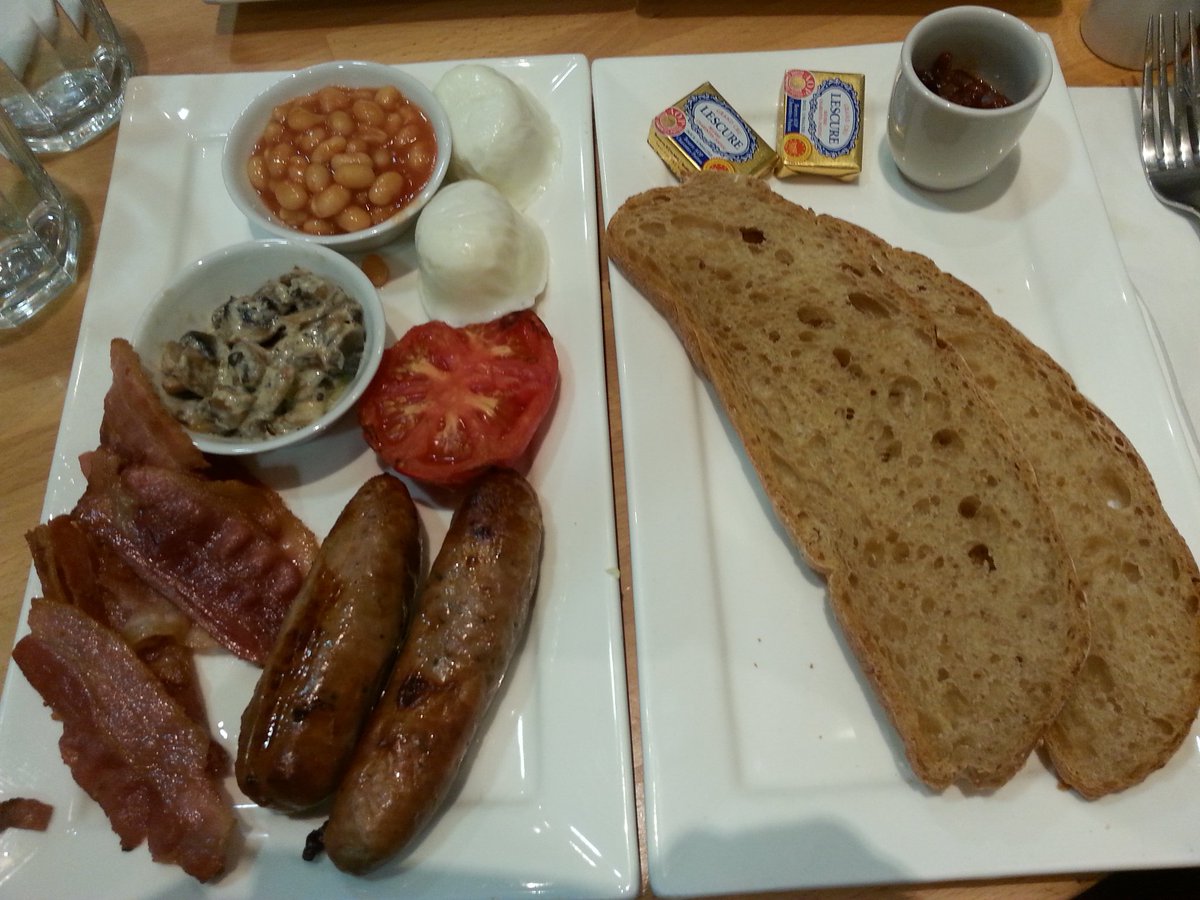 But luckily my sweet tooth was to be more than satisfied as the manager Ezther brought over a selection of the Christmas treats they were sampling. We tried the champagne and apricot mousse cake, raspberry and chocolate, a chocolate buche (log) and a traditional Christmas cake. Of all of them I would have to say my favourite was the chocolate buche, what can I say chocolate is definitely the way to my heart!
Go check out their Christmas selection, tis the season to be merry after all!
Twitter: #new #Christmas #cakes #range @MaisonBlancUK #MuswellHill Thx @RedKitePR @shelleysofier
Thank you to Shelley at Red Kite PR for the opportunity to review Maison Blanc's new Christmas cakes range, and to Ezther and her team for their hospitality.
<a title="Read Square Meal's review of Maison Blanc Hampstead" target="_top" href="http://www.squaremeal.co.uk/restaurant/maison-blanc-hampstead?utm_source=Blog&amp;utm_medium=Blog&amp;utm_campaign=Link"><img width="160″ height="27″ src="http://www.squaremeal.co.uk/Views/DynamicImages/BlogSMBig.aspx?restaurant=6febd2a249104527a8890ffd2bd95a19&#8243; alt="Square Meal" /></a>