Ceru is a Levantine restaurant pop up. Before you ask, I had no idea what that was either, allow me to share my freshly Googled knowledge with you! Levantine cuisine is found in the modern states of Jordan, Lebanon, Palestine, Israel, Syria, and parts of southern Turkey.
What that means in practice is lots of freshly made dips, flatbread, halloumi, shawarma and baklava, essentially Middle Eastern cuisine. We got to try two of the dips the Pancar, which is roast beetroot, yoghurt, garlic and pistachio nuts, and the Fadi, which is fried baby courgette puree with tahini, roast garlic, yoghurt & lemon. Both were delicious on freshly made warm flatbread and accompanied by baked halloumi, the saltiness of the cheese making a nice foil to the freshness of the dips. It piqued my interest to try the rest of the menu and I thought what a great place it would be to bring my veggie friends to try something different. And it would give me a chance to try some of the meat and fish dishes that had caught my eye!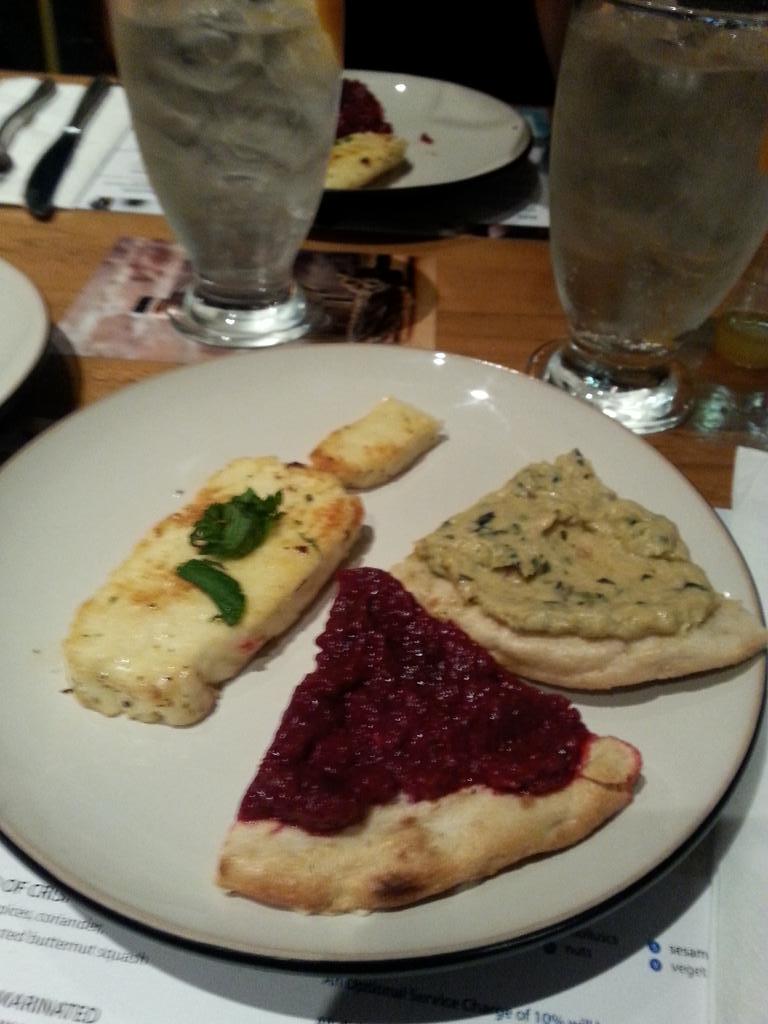 We were there for a Meet the Maker event where Ceru showcases independent producers. On this occasion they were featuring Half Hitch Gin, billed as the "G with Tea" because it is a gin base blended with tinctures of Malawian Black Tea & Calabrian Bergamot, a cross between a bitter orange and a lemon. If you've ever drunk Earl Grey tea you'll be familiar with this flavour profile and it worked really well with the delicate notes of the gin. Half Hitch is made near Camden Lock and named after a type of knot that barge owners use to moor their craft. We sampled it first as a traditional G&T and then mixed with freshly squeezed orange juice to enhance the citrus notes. Both versions were good, but I especially loved the orange juice one – it was so refreshing. Half Hitch Gin is the brainchild of Mark Holdsworth, formerly of Bacardi, and he is clearly, hugely passionate about what he does.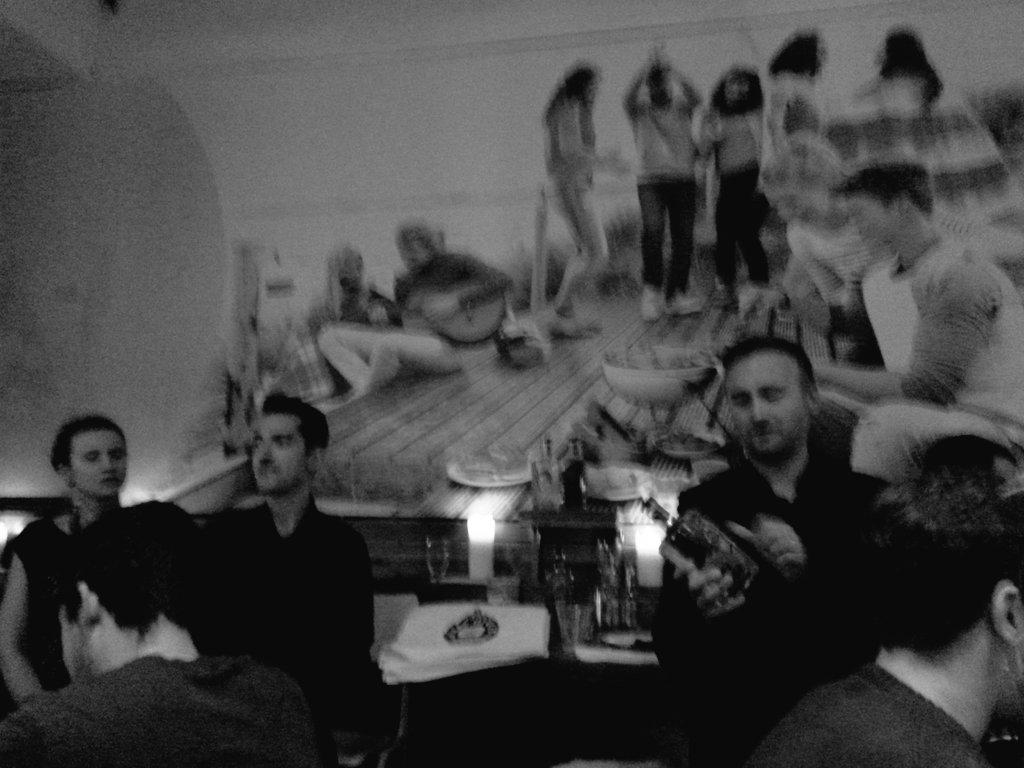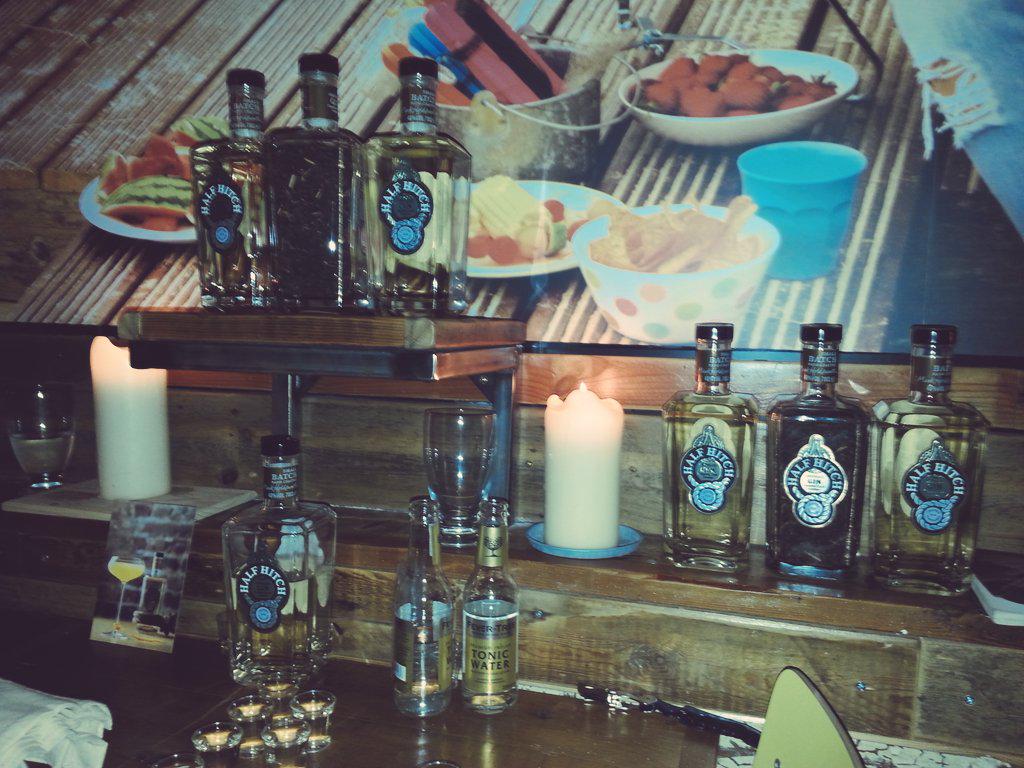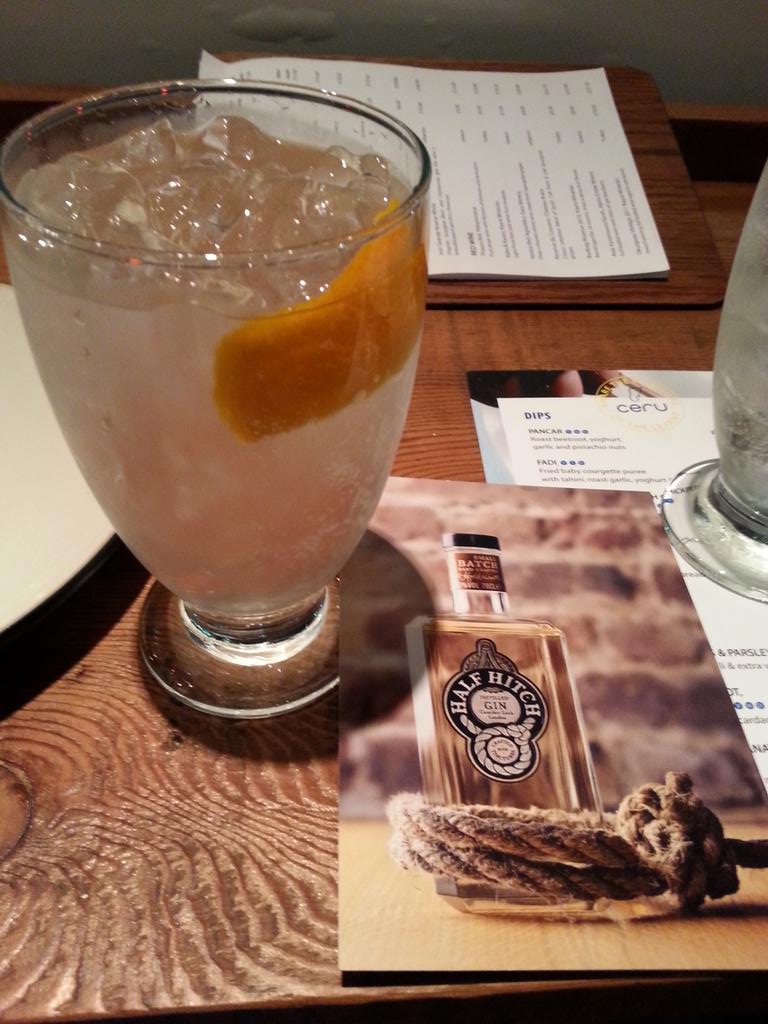 If you'd be interested in going to a Meet the Maker event then keep an eye on Ceru's Twitter feed as there will be more to come. And apparently Ceru themselves have found a permanent space, but they're keeping it a bit hush hush at the moment. So get along to their current location whilst you can and we will keep you posted as soon as we find out where they'll be heading next!
Twitter: @CeruLondon @TomKime @PatriciaCeru @Fabio_Adler_LDN  @LDN_Restaurants @halfhitchgin @halfhitchmrh
#ginlovers #gintonic #camdenlock #london #cocktails #masterclass
Thank you to Patricia Hilton, Social Media and Marketing Manager for Ceru restaurants; Tom Kime, Executive Chef of Ceru Restaurants; Fabio Adler, Director of Fabio Adler Consultancy and PR for HALF HITCH® Gin; and Mark Holdsworth, Founder of HALF HITCH® Gin, for your hospitality and look forward to meeting you all again soon!
<a title="Read Square Meal's review of Ceru" target="_top" href="http://www.squaremeal.co.uk/restaurant/ceru?utm_source=Blog&amp;utm_medium=Blog&amp;utm_campaign=Link"><img width="230″ height="125″ src="http://www.squaremeal.co.uk/Views/DynamicImages/BlogBigImage.aspx?restaurant=c850c8eeb46b4bd6a3af7a214ba9f6c6&#8243; alt="Square Meal" /></a>