We got to spend an evening making mojitos in the lovely surrounding of The Apartment in The Hoxton Holborn thanks to Who's Jack and Havana Club. It really feels like you're in a friend's beautiful flat, I just wished there was an actual bed in there as I sure could have used one after all the mojitos!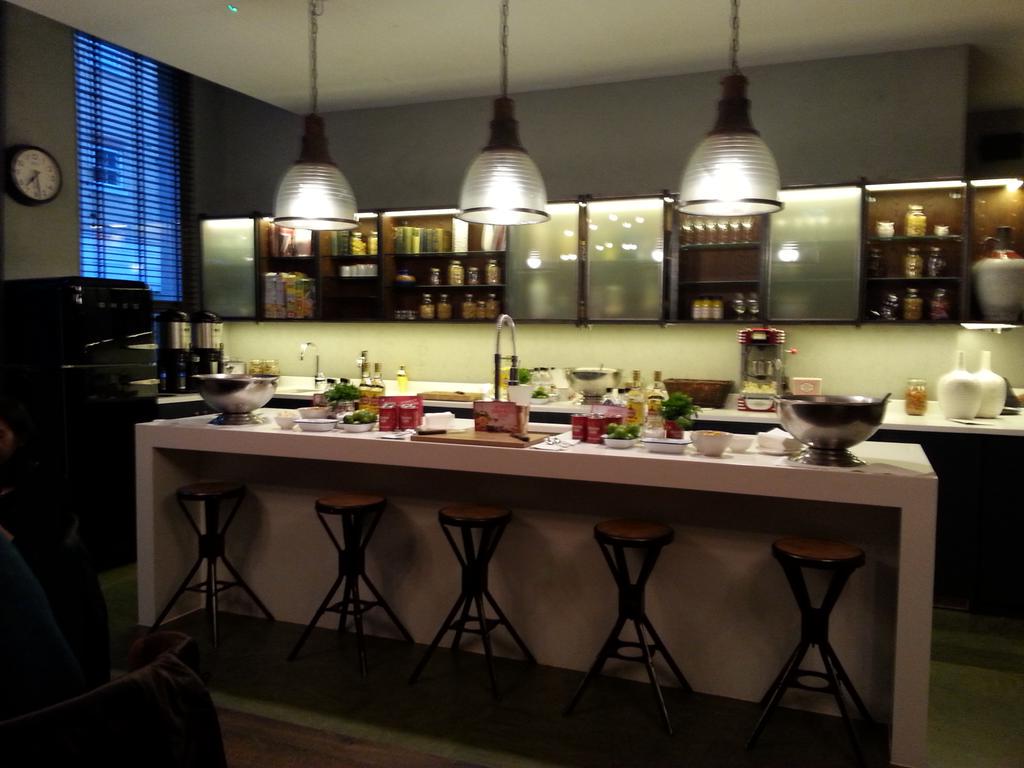 Whilst we waited for the masterclass to start, we chatted over Montepulciano, Negronis and Sidecars cocktails to calm our frayed nerves after travelling and walking in the rain.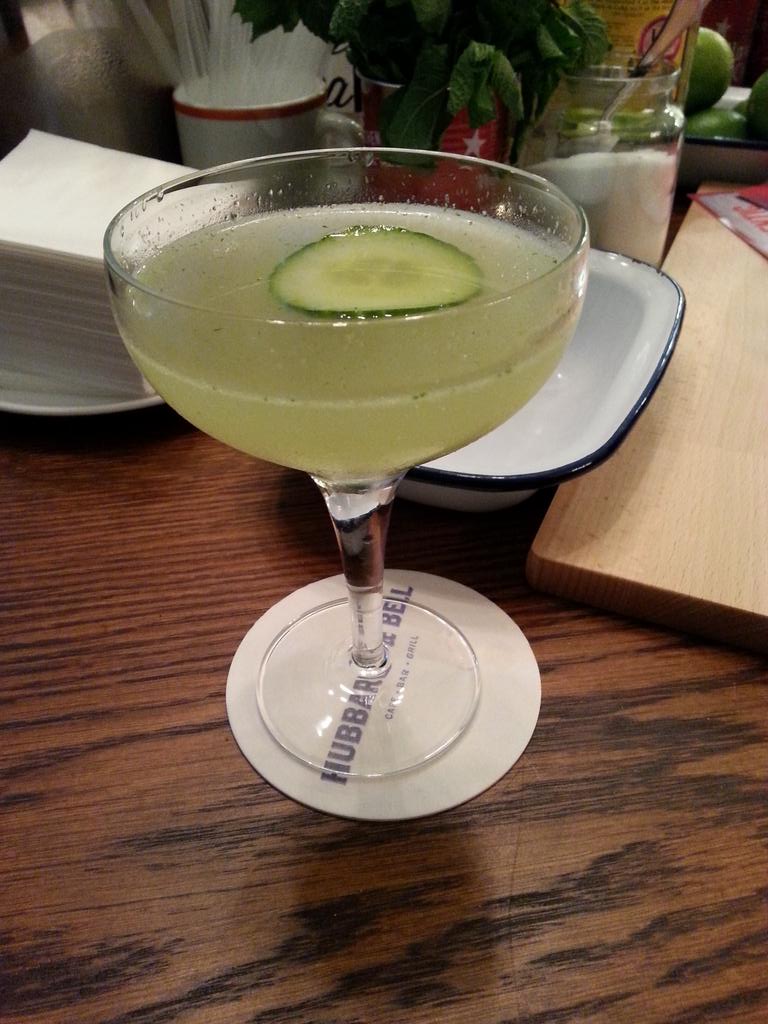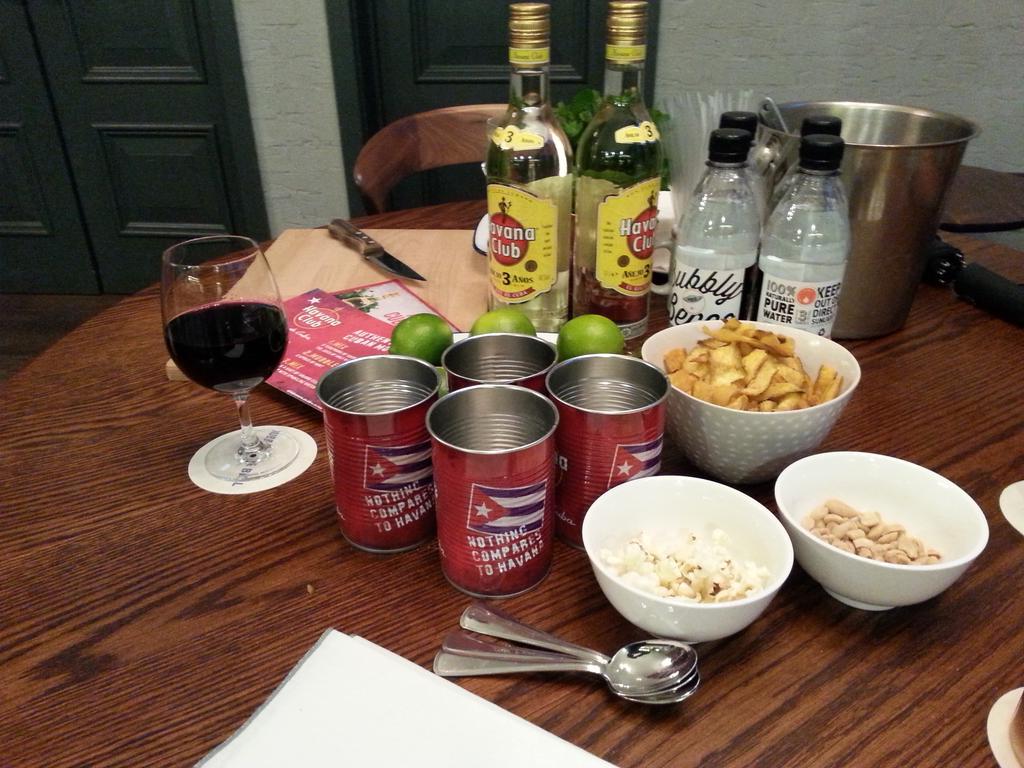 First up the masterclass, where we got taught the essentials of what makes a good mojito. We went with the lovely Amy from Feeding Franklin and her husband Ian who said that he uses the mojito as the benchmark of a bar. If they screw up the classics it's unlikely they'll get anything more complicated right and I completely agree!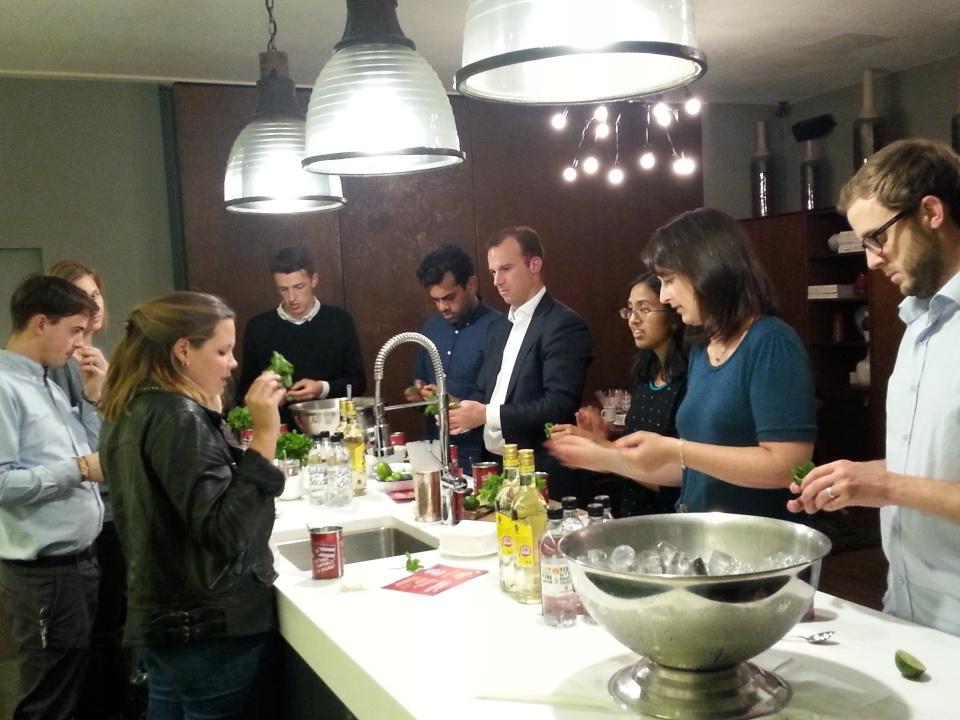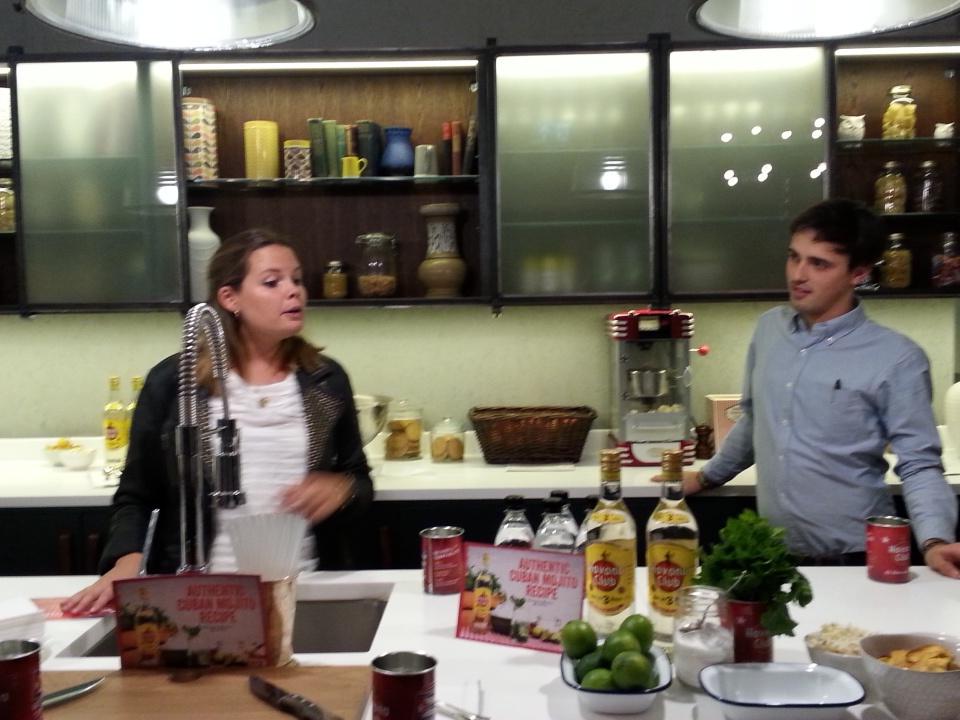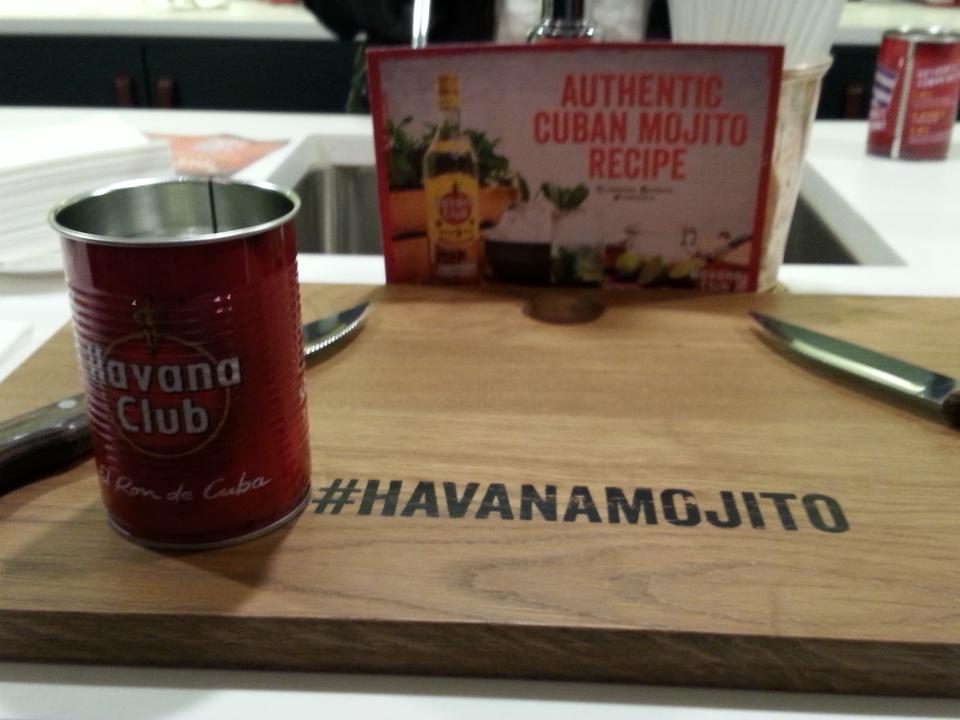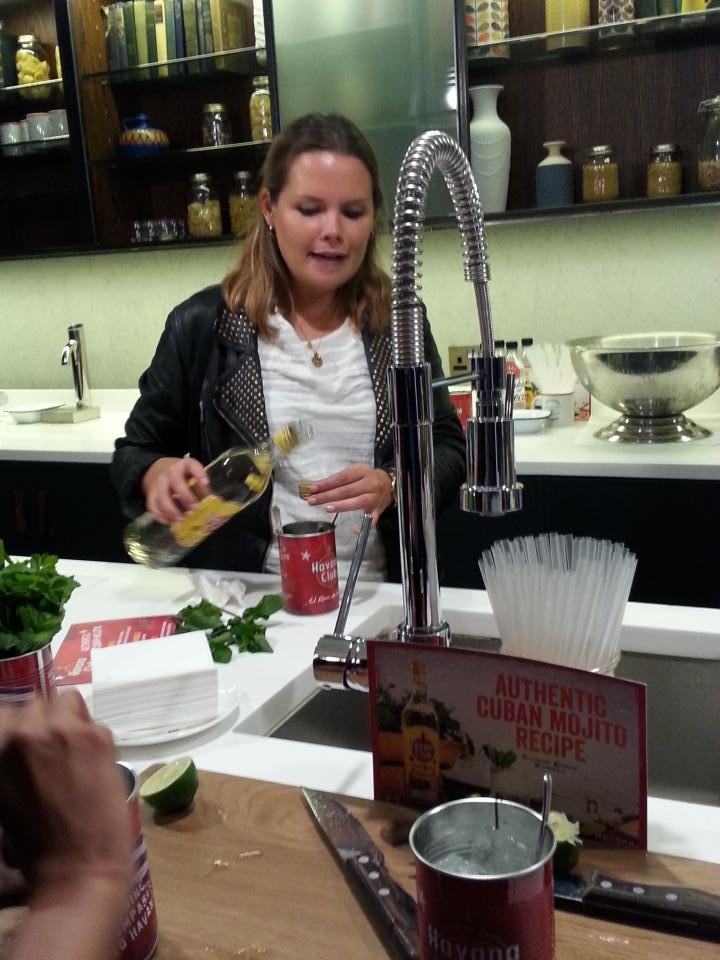 Dissolve 2 teaspoons of white sugar in the juice of half a lime. Catriona, representing Havana Club, explained that it's actually better to use regular white sugar rather than brown, which has been thought of as more traditional, as it dissolves quicker in the lime. No one wants gritty bits in their drink! Then bruise your mint leaves gently, those bartenders who muddle them till they go black are actually releasing all the bitter oils. Muddle with cubed ice, never crushed as it melts too quick and you'll end up with a watery mojito. Next the crucial ingredient 50 ml of 3 year aged Havana club rum. Catriona said some inferior rum brands add molasses to make their rum seemed aged when it hasn't really been. If you rub some on your hands it shouldn't leave a sticky residue and Havana Club definitely doesn't! Finally add some soda water, fill the ice to the top and place a sprig of mint right next to your straw.
Lots of what we think of as taste is actually smell, so inhaling the minty fragrance will enhance your delicious mojito every time you take a sip. Now drink and enjoy, you've earned it!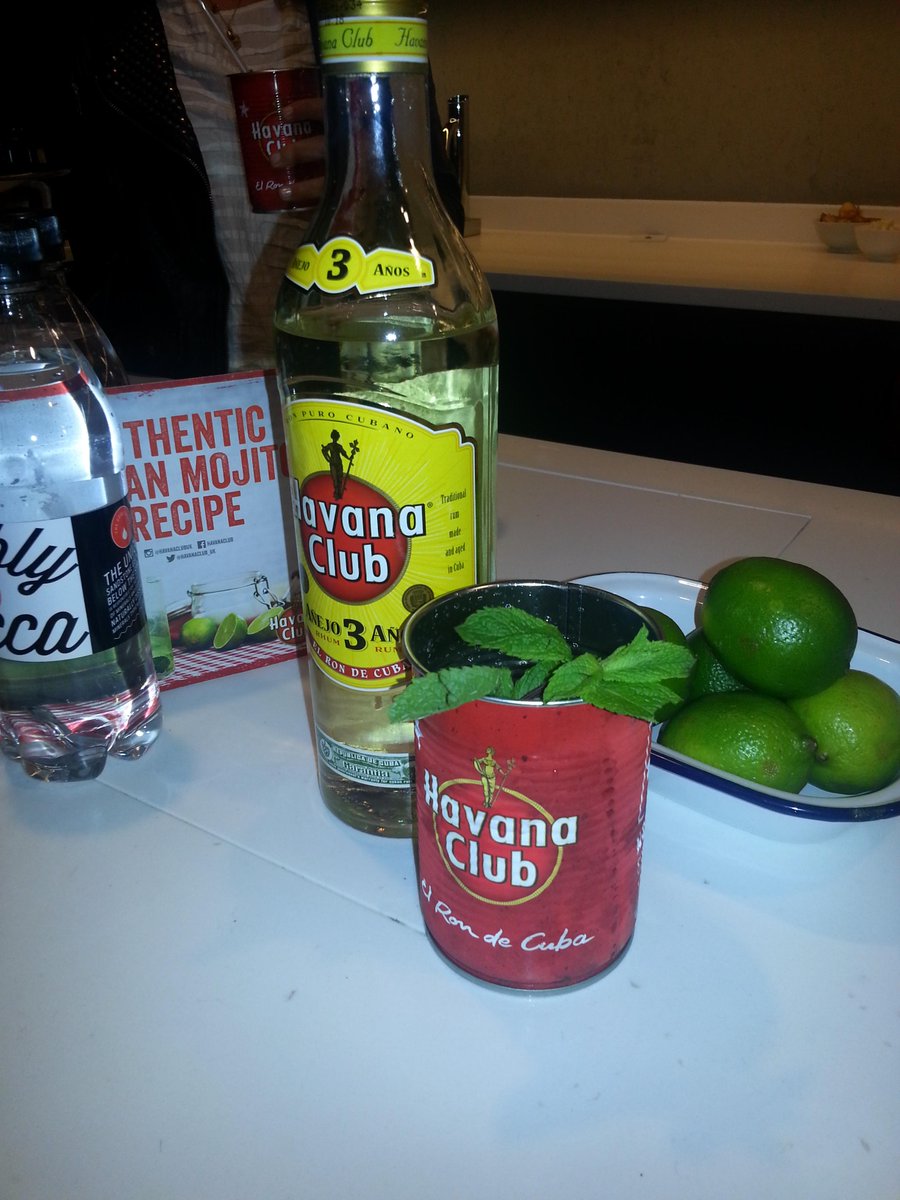 Twitter: @TheHoxtonLDN @whosjacklondon @HavanaClub_UK #HavanaMojito @MCSaatchiSandE @AmoFranklin #mojitos #cocktailhour @fdbloggers #fdbloggers
Thank you to Who's Jack and the friendly Catriona, from M&C Saatchi – Sport and Entertainment , for the invites – we all had a fab time, and see you again soon!
<a title="Read Square Meal's review of Lounge at the Hoxton Holborn" target="_top" href="http://www.squaremeal.co.uk/restaurant/lounge-at-the-hoxton-holborn?utm_source=Blog&amp;utm_medium=Blog&amp;utm_campaign=Link"><img width="230″ height="125″ src="http://www.squaremeal.co.uk/Views/DynamicImages/BlogBigImage.aspx?restaurant=c02da3e495074328b53f5e529b37e763&#8243; alt="Square Meal" /></a>