We went to check out the Summer Exhibition at the Royal Academy. On walking into the courtyard, you are greeted by The Dappled Light of the Sun by Conrad Shawcross – a weathering steel cloud effect.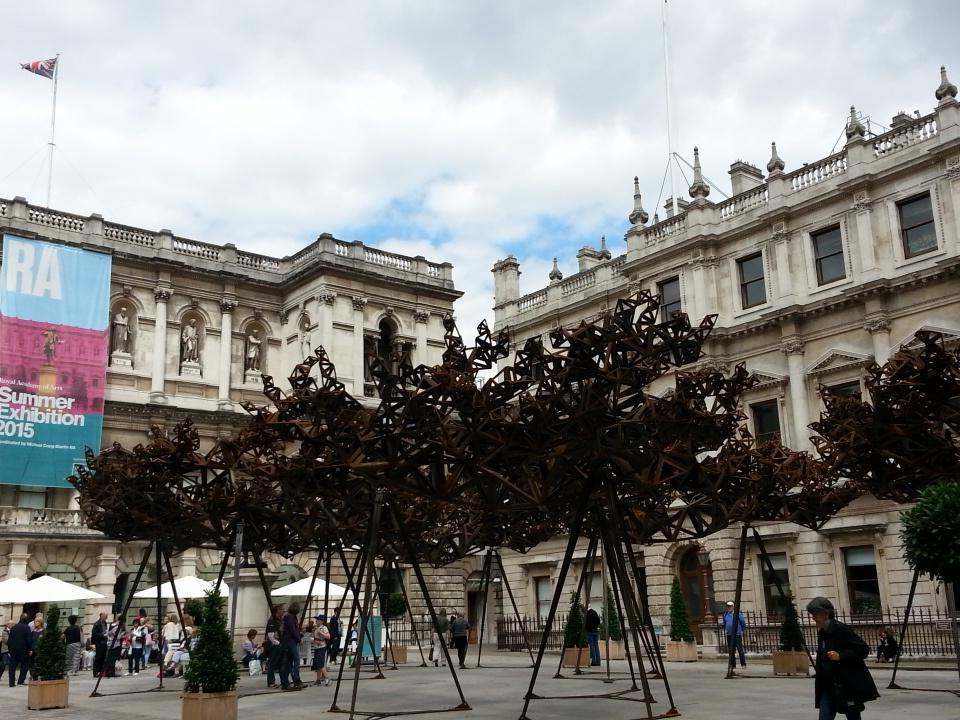 As we entered the foyer, we saw the wonderful colorful staircase by Jim Lambie – with an intriguing arrow guiding you up to the exhibition!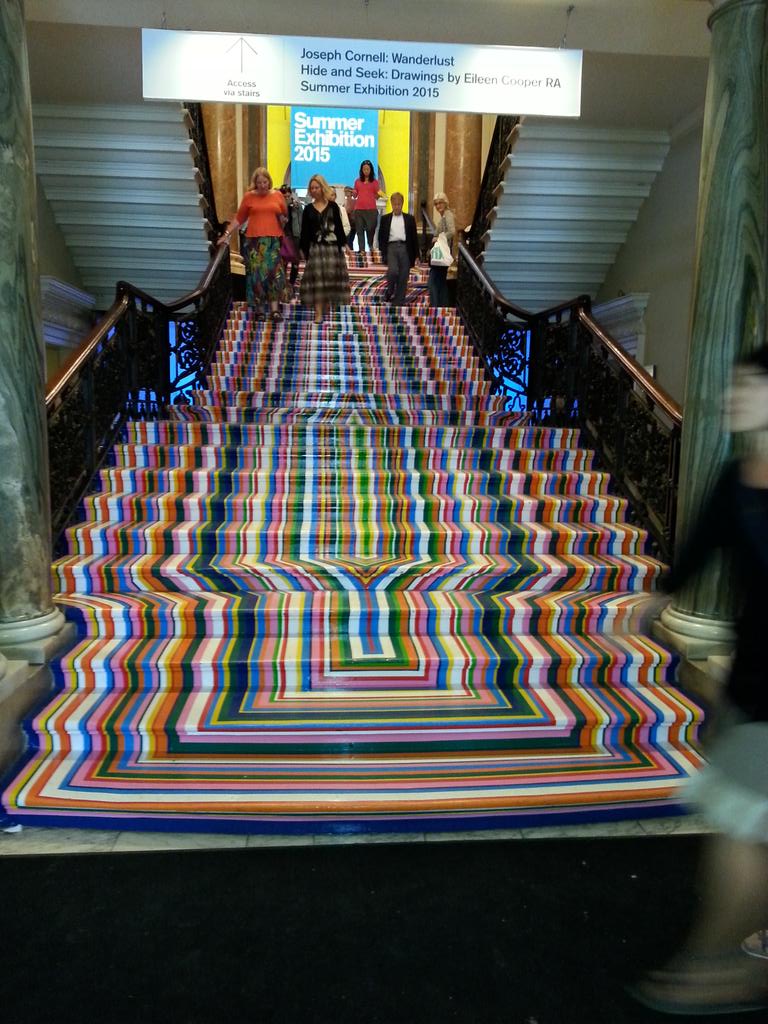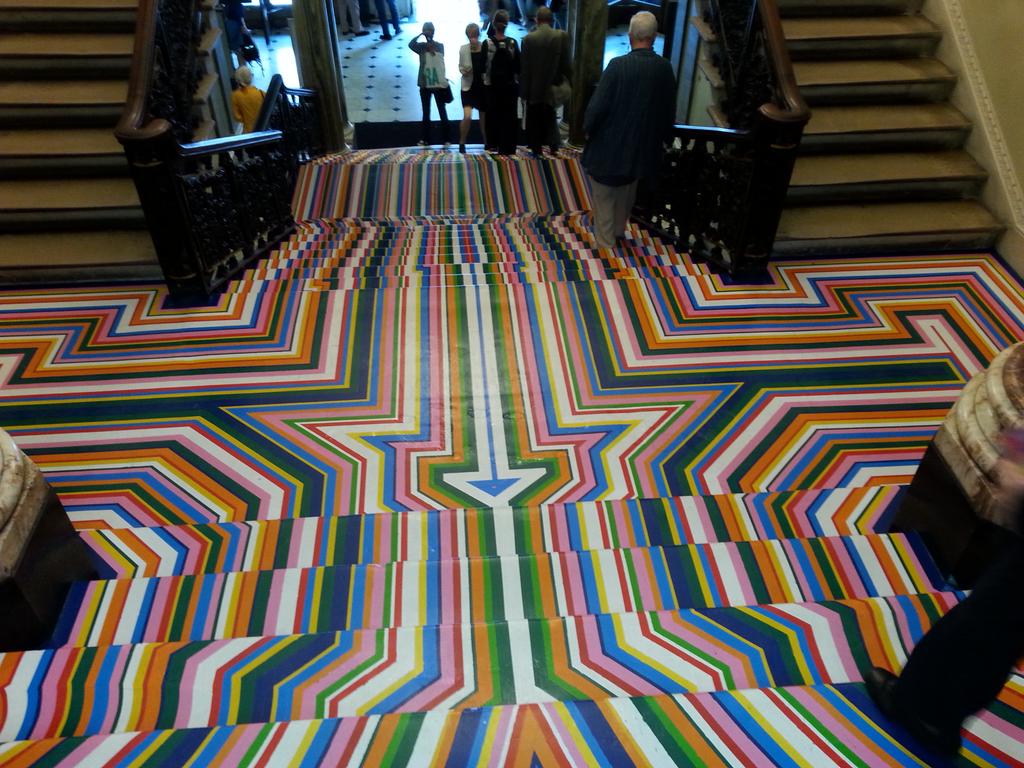 The polycarbonate and stainless steel coloured figure by Matthew Darbyshire welcomes you into the rotunda as you venture on your exploration of the Summer Exhibition.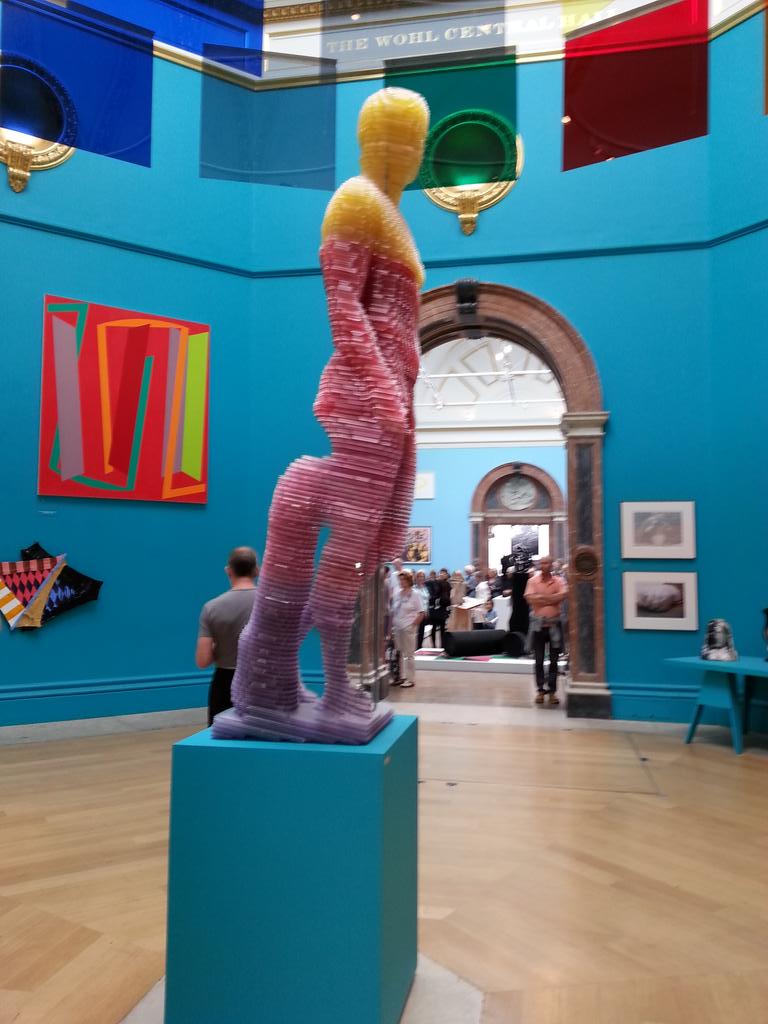 On entering the adjacent room, your eyes are drawn towards the artwork created by Paul Hosking titled Mimic – mirrored acrylic on aluminium.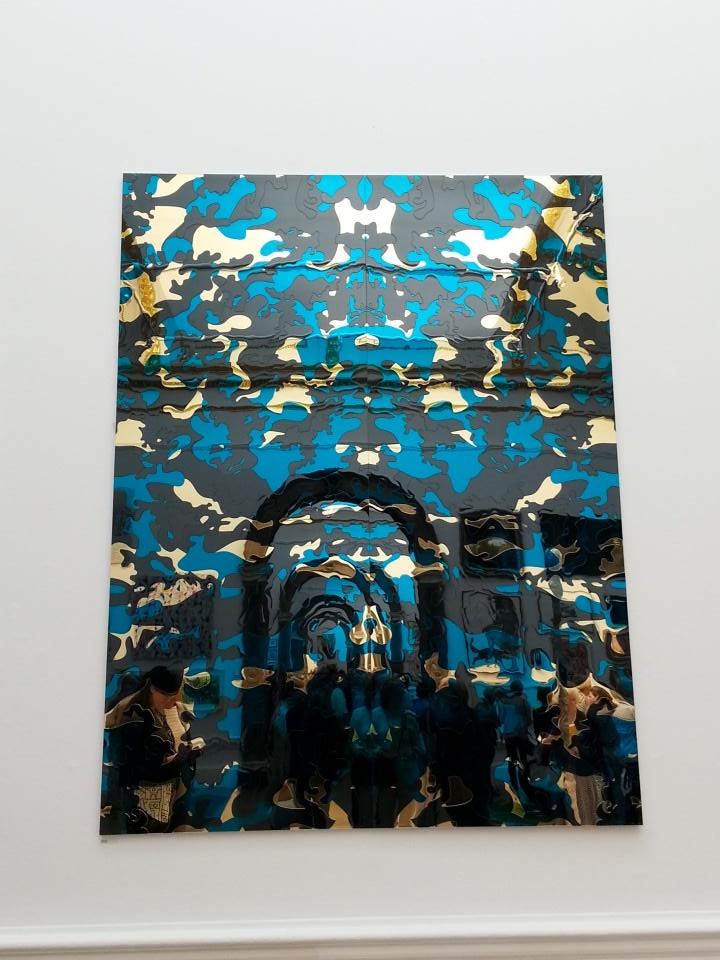 Though our favourite pieces were the fantastic Buddha and Sunimi coat hanger creations by David Mach.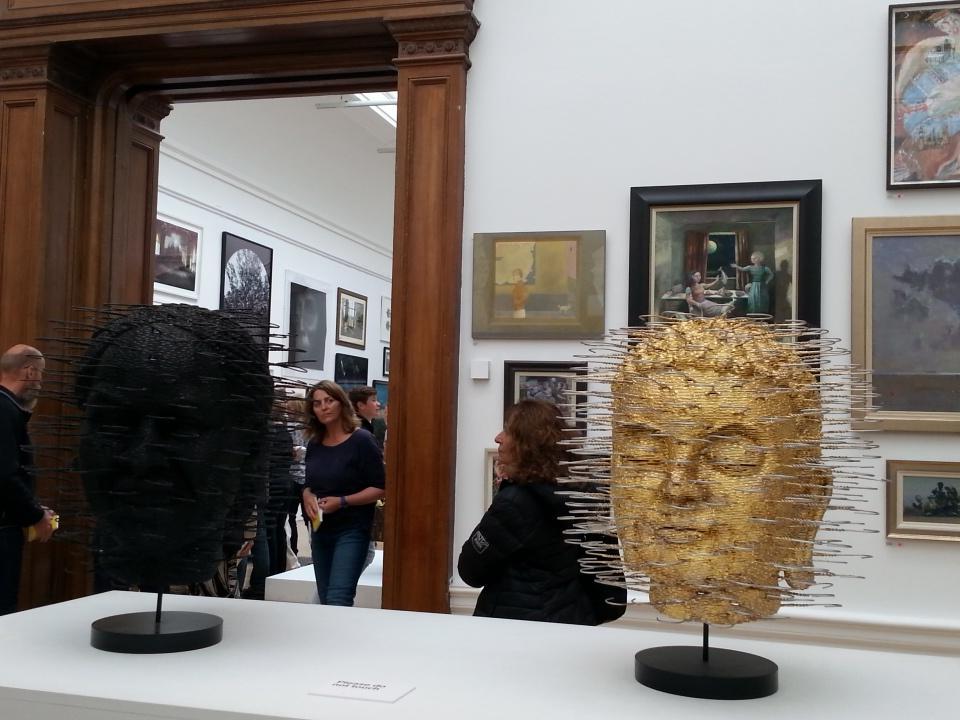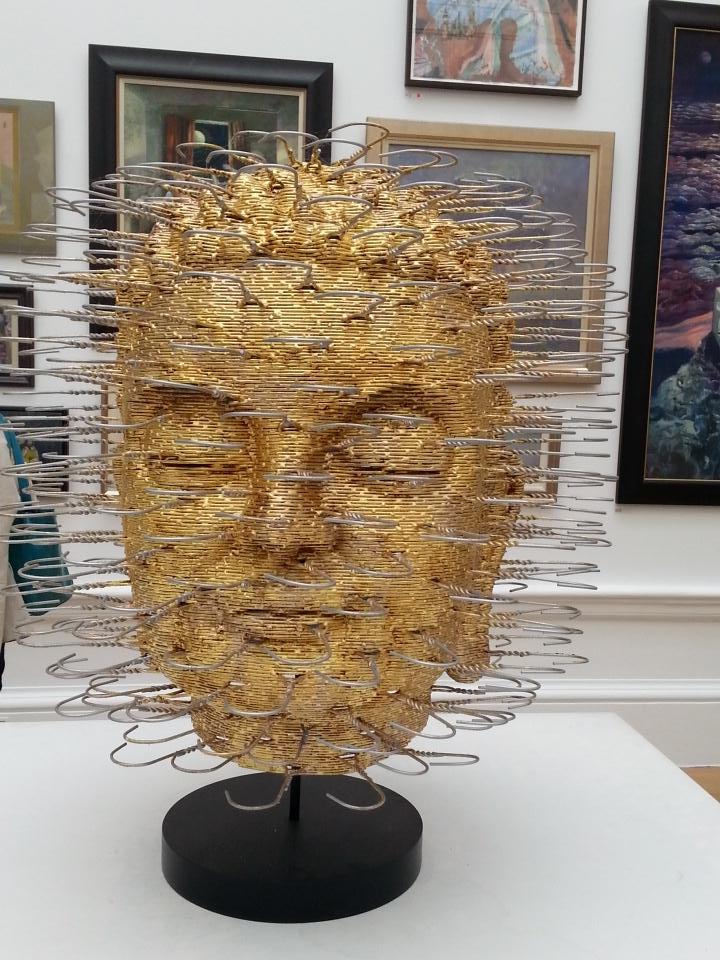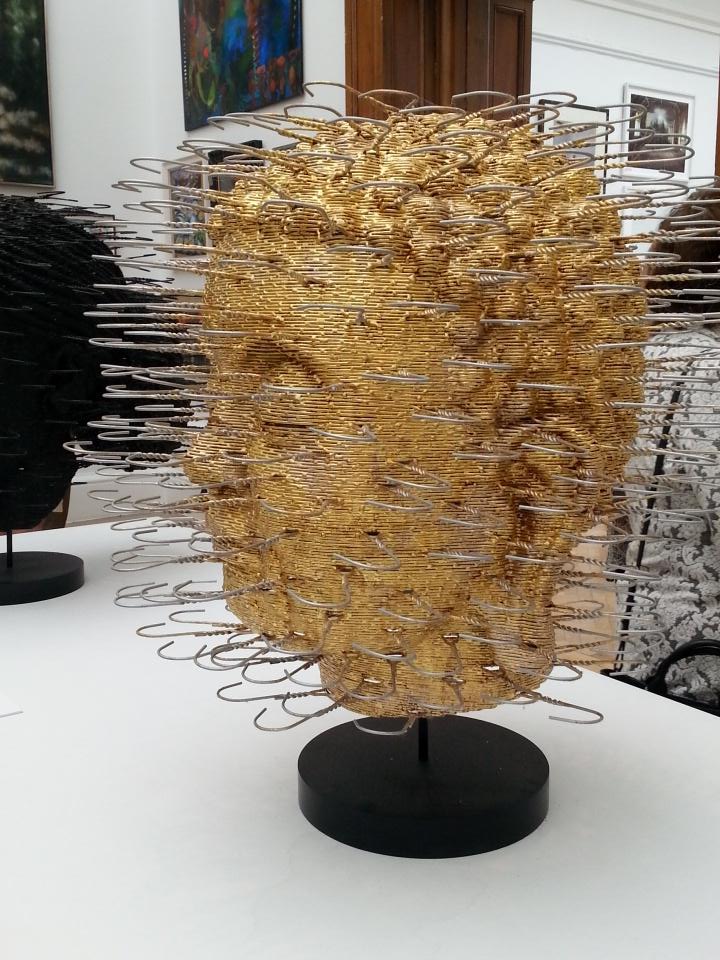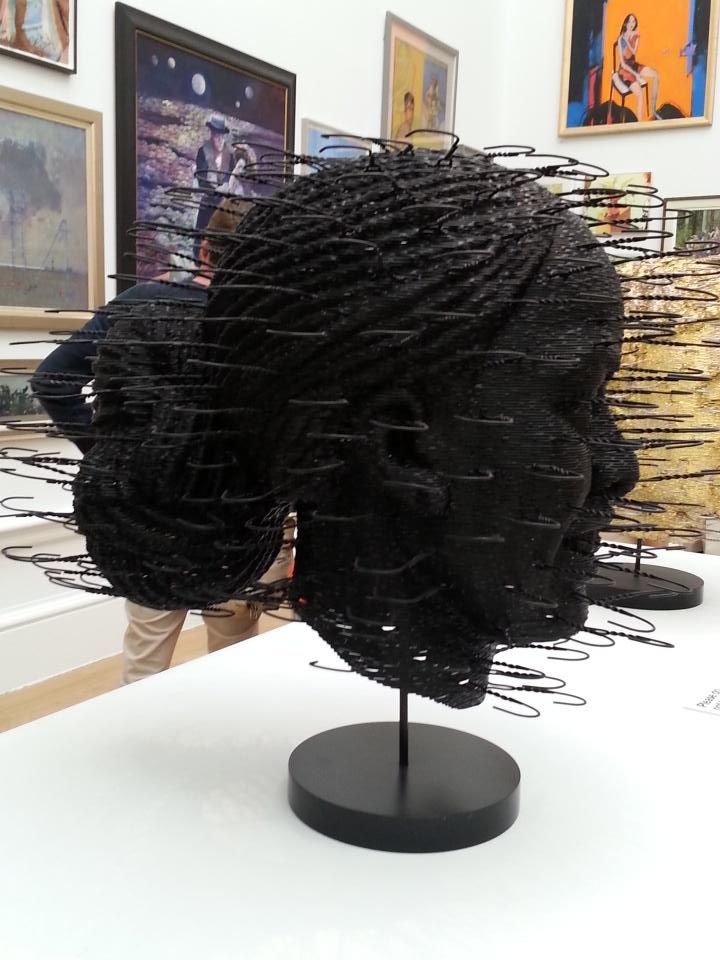 The Summer Exhibition is only on until 16th August, 2015 – so you will need to make a visit soon to enjoy the amazing creations on display!
Twitter: @royalacademy @Conradshawcross @MatthewDarbyshi @paulhosking @davidmach #SummerExhibition #2015
https://www.royalacademy.org.uk/
Summer Exhibition information:
8 June — 16 August
Saturday – Thursday 10am – 6pm
Friday 10am – 10pm
From 6 July to 14 September 2015, the main lift in Burlington House will be unavailable for use due to repair work. Alternative and level accessible routes will be made available.
Plan your visit.
Main Galleries, Burlington House
£13.50 (without donation £12). Concessions available. Friends of the RA and under 16s go free.