BIRRA MORETTI GRAN TOUR:
THE AUTHENTIC ITALIAN FOOD JOURNEY RETURNS TO LONDON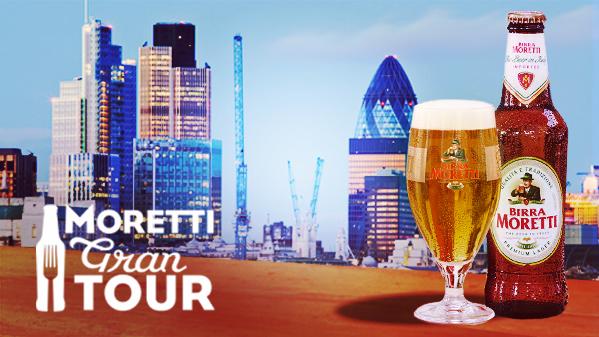 We loved the cool vibe of The Courtyard at Space Studios when we arrived for the Moretti Grand Tour, with the wonderful smells and inviting music wafting over the walls, and then you walk into a bright, lively space.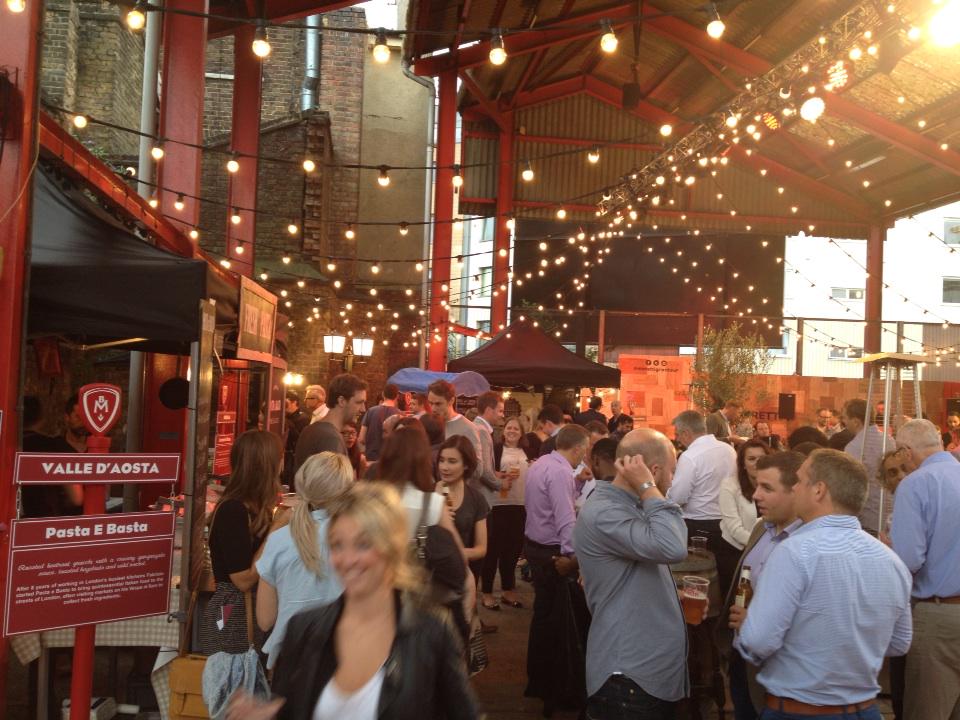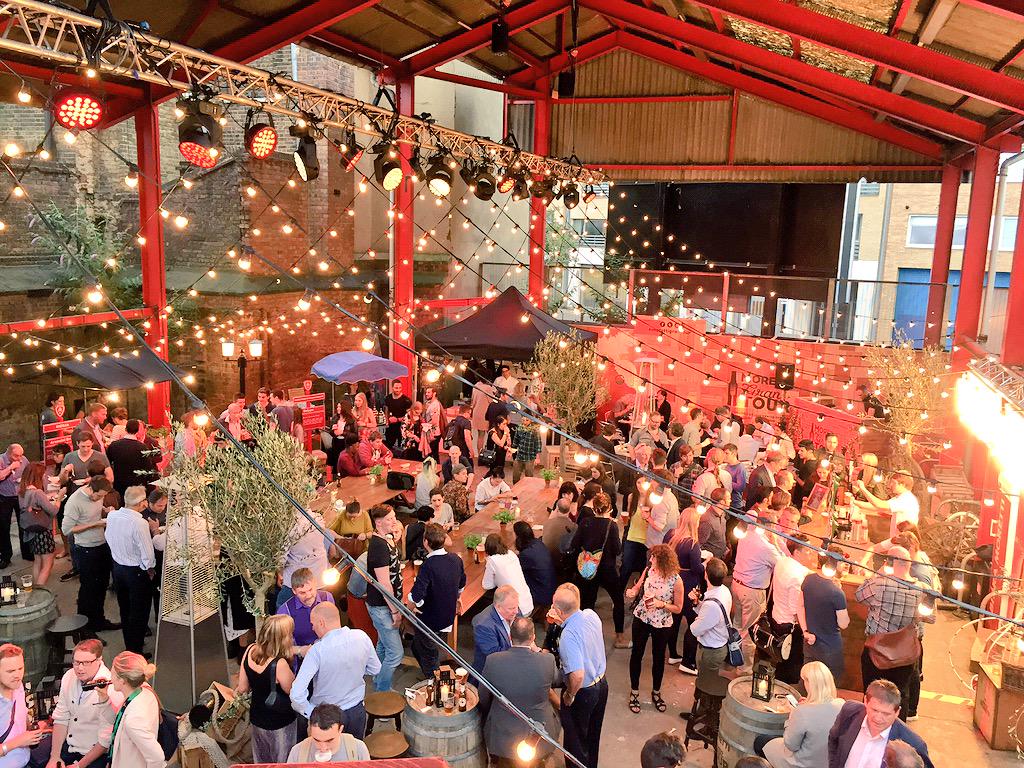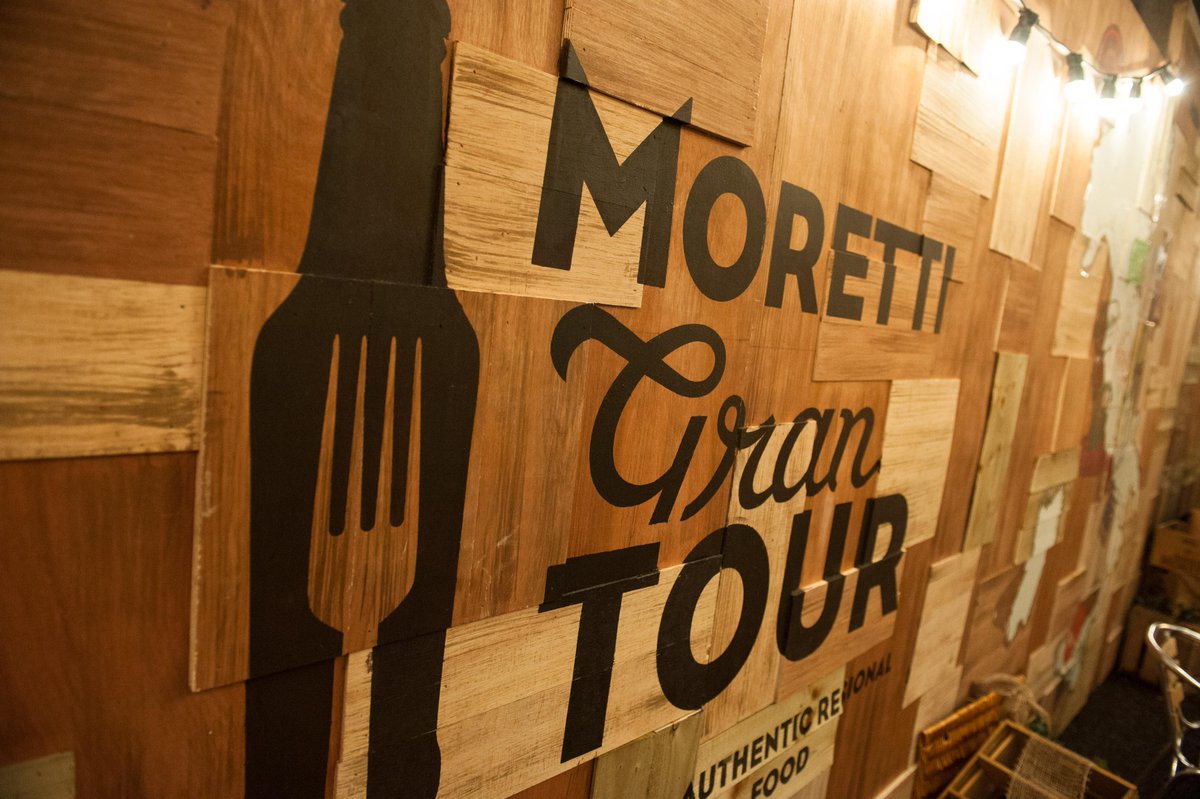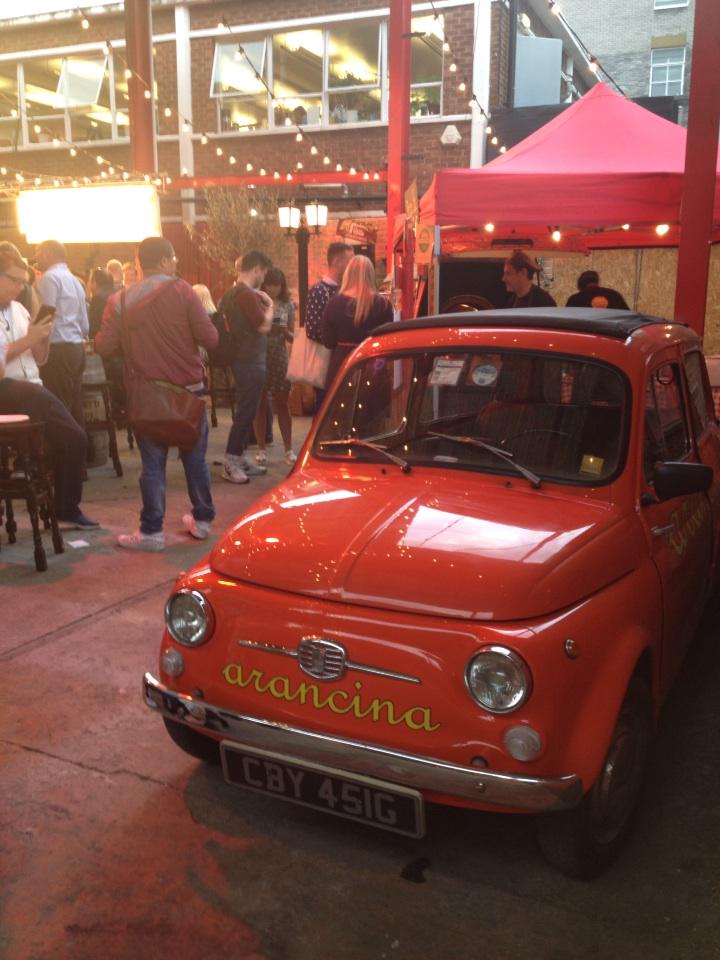 The Moretti Grand Tour returns for a second summer of great food and beer, bringing some of the UK's finest Italian street food vendors (Arancina, Paste E Basta, Cooking Cooks, The Arancini Brothers, Wop, Gelupo and Forza Win) together under one roof, serving traditional dishes from Italian regions including Campania, Lombardia and Sicilia; alongside live music. Each vendor showcases authentic cooking methods and shares signature regional dishes they are representing, such as a pizza from Naples, arancini balls from Sicily and Panino Teca with famous truffles from Norcia.
The Gran Tour continues Birra Moretti's rich heritage in the UK street food movement. Over the past decade, Birra Moretti has been involved with Street Feast, Urban Food Festival, Big Feastival, Pizza in the Piazza and Model Market to name just a few.
There will also be cookery masterclasses (such as the ravioli masterclass below) by Cin Cin Executive Chef Luke Robinson for you to learn the techniques required to cook delicious Italian dishes yourself.
Don't forget to enjoy a glass or more of the cold, refreshing Birra Moretti!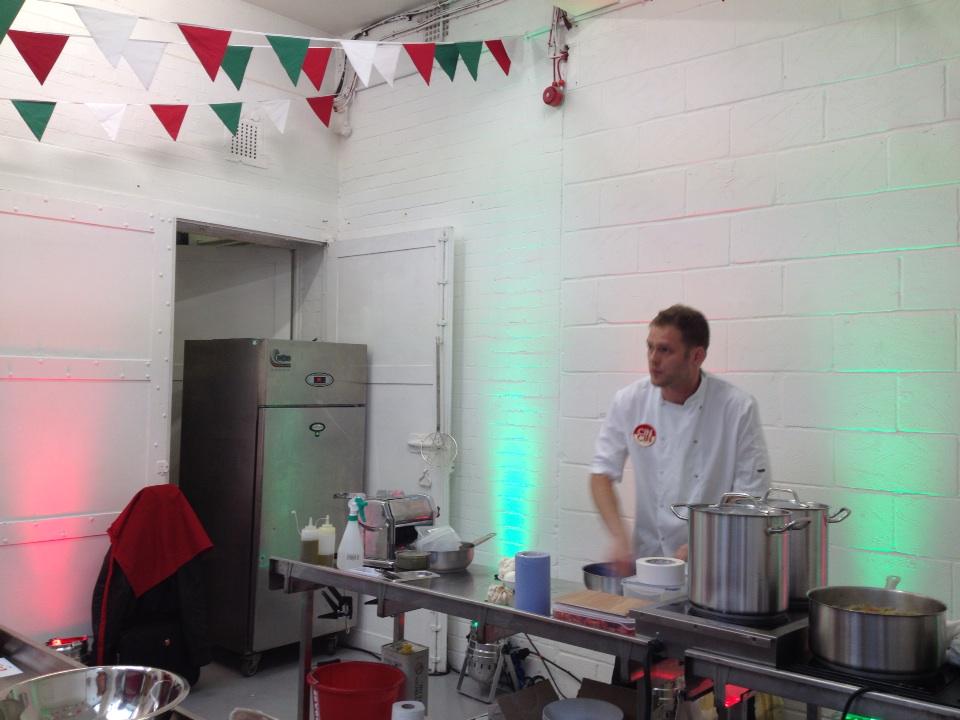 We kicked off with comforting pork shoulder & beetroot gnocchi from Pasta e Basta. Fabrizio showcases the homely cuisine of Valle d'Aosta: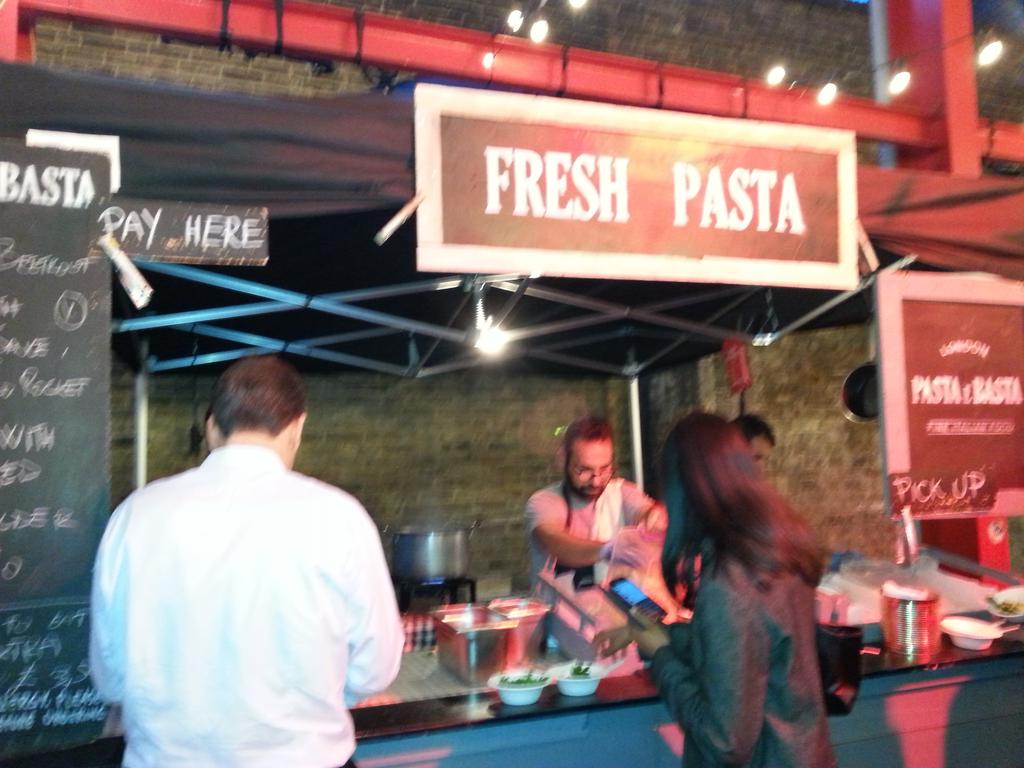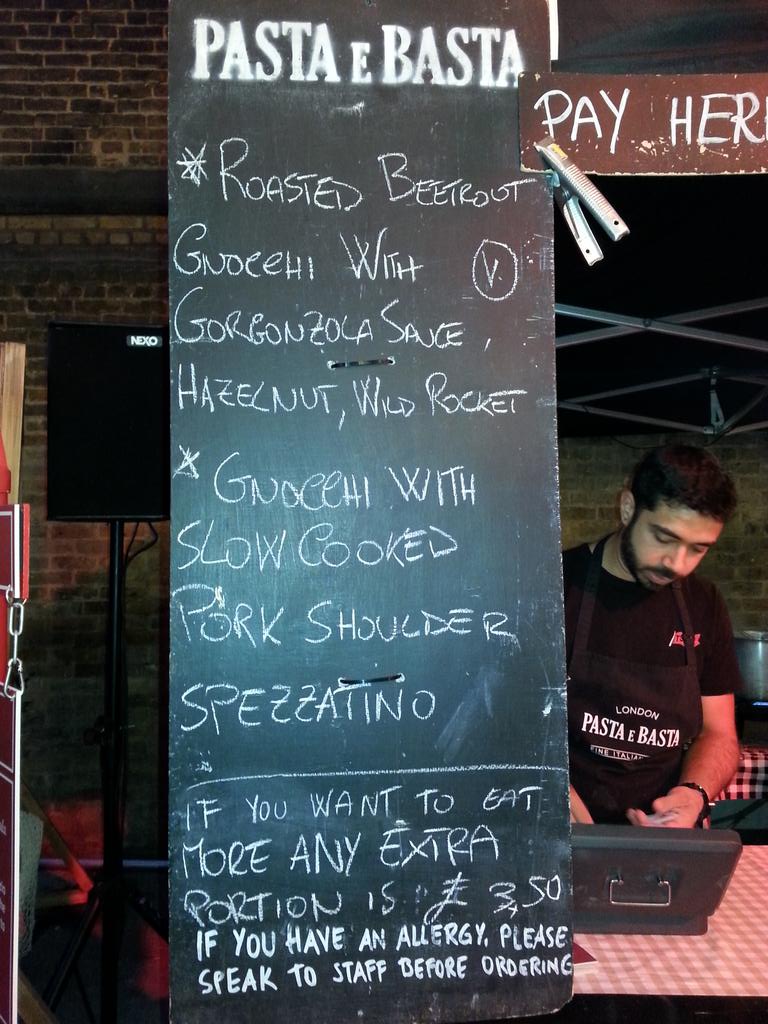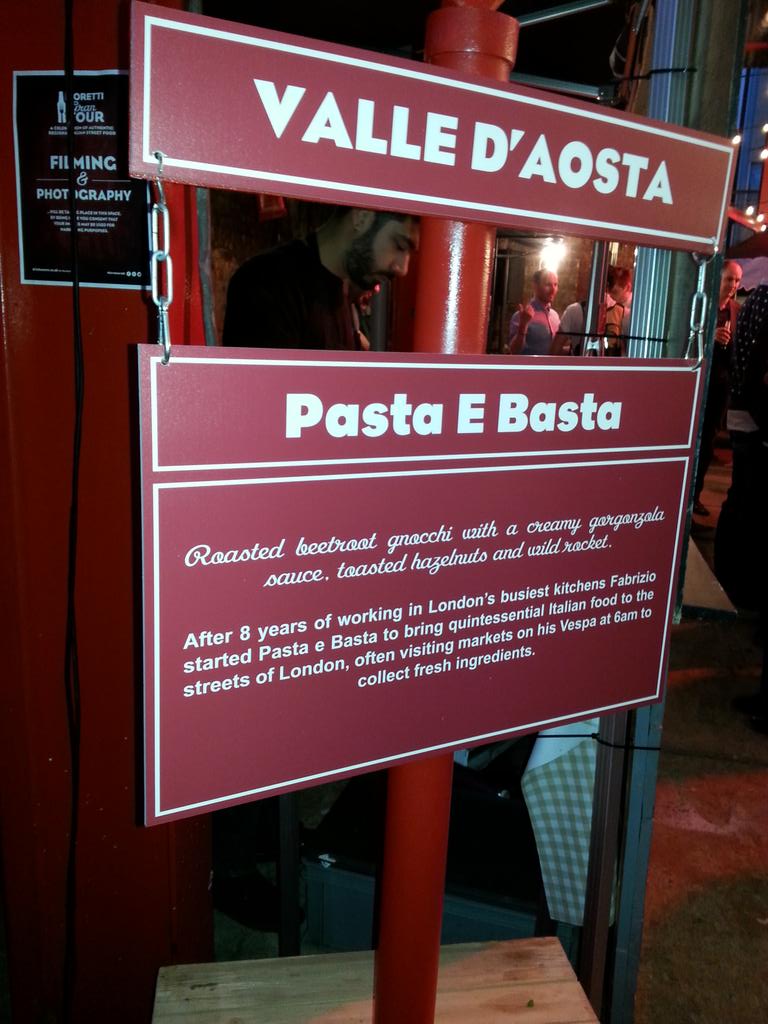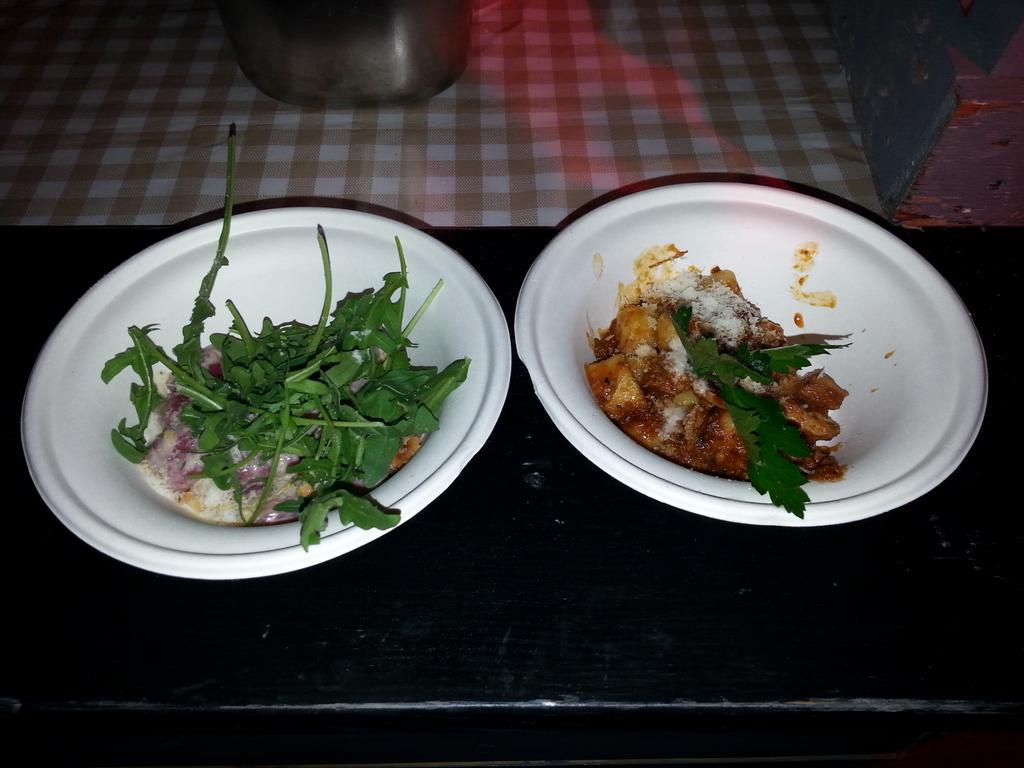 Next we tucked into a Paletta Romana pizza with peppery pork sausage from Edoardo and Michele Mortani at Arancina – showcasing the Lazio region: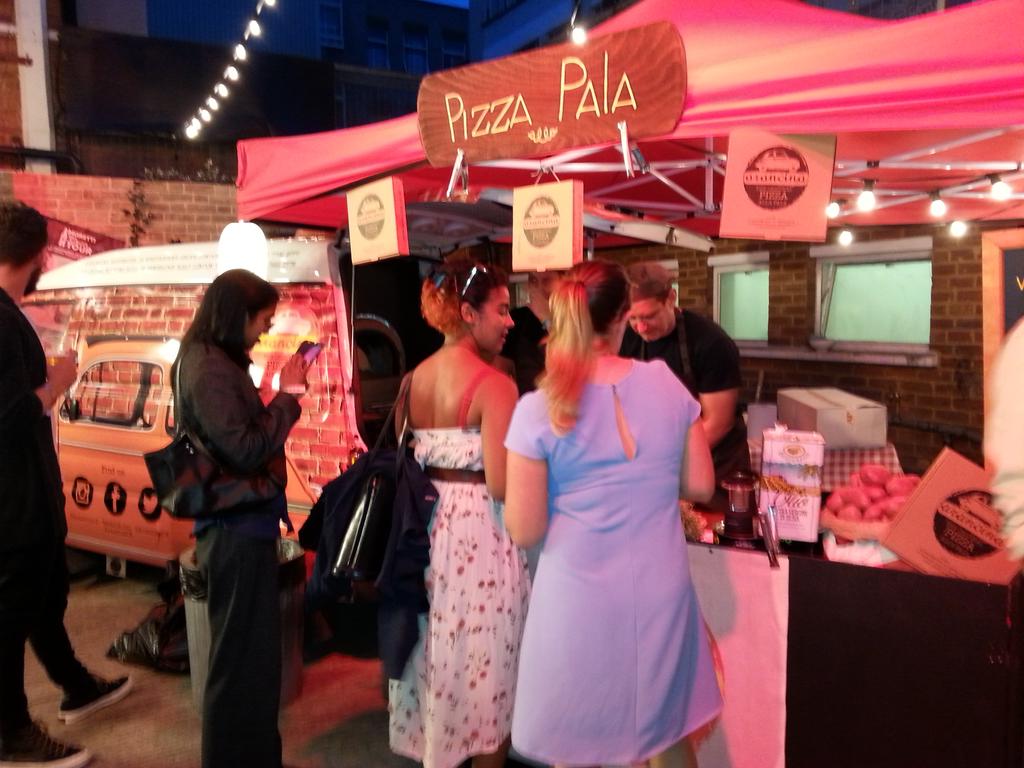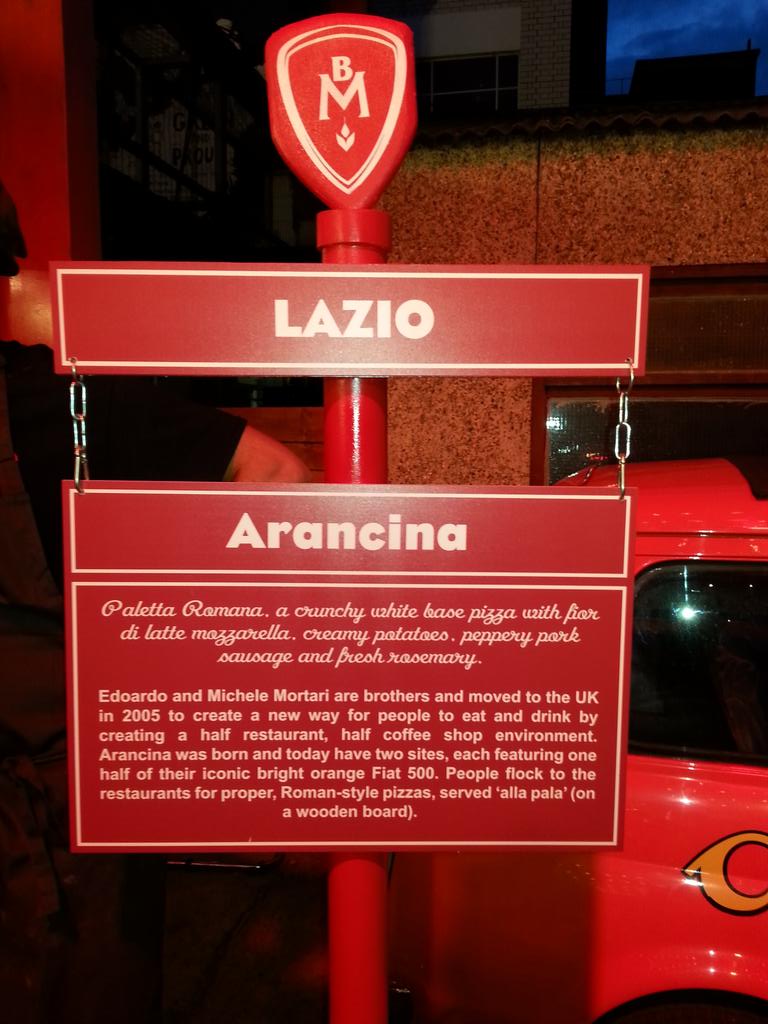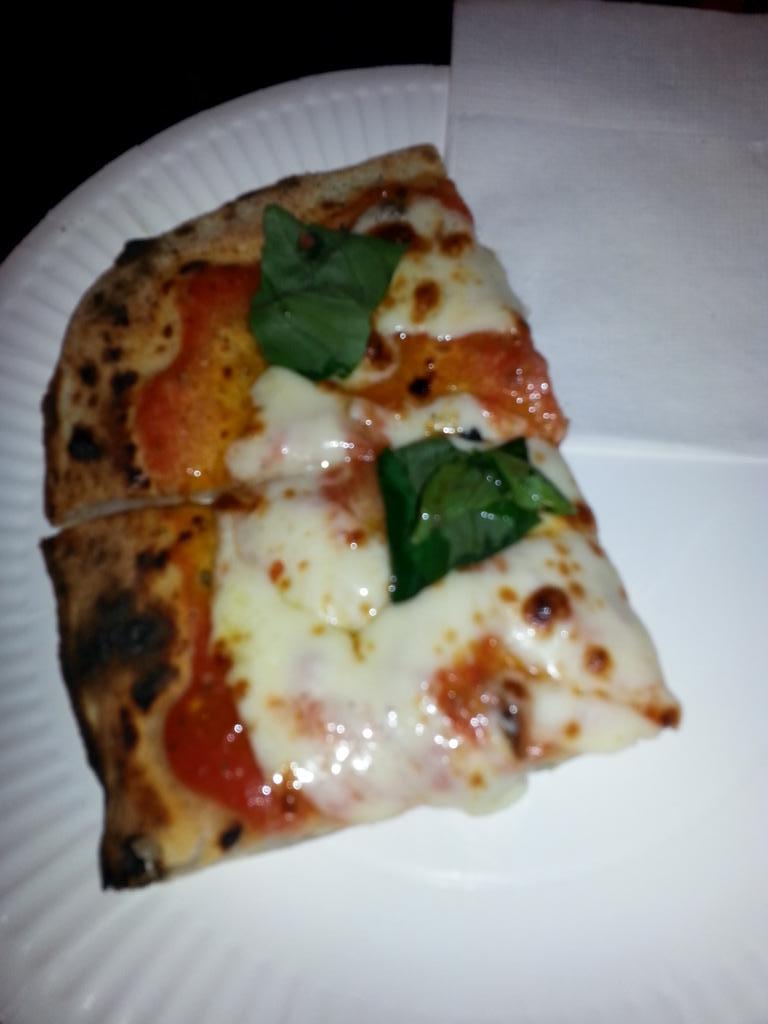 We moved onto Sicilian fried risotto balls from the friendly Melbourne born Arancini Brothers – showcasing Sicilia. They brought back happy memories of our trip to Taormina and Palermo!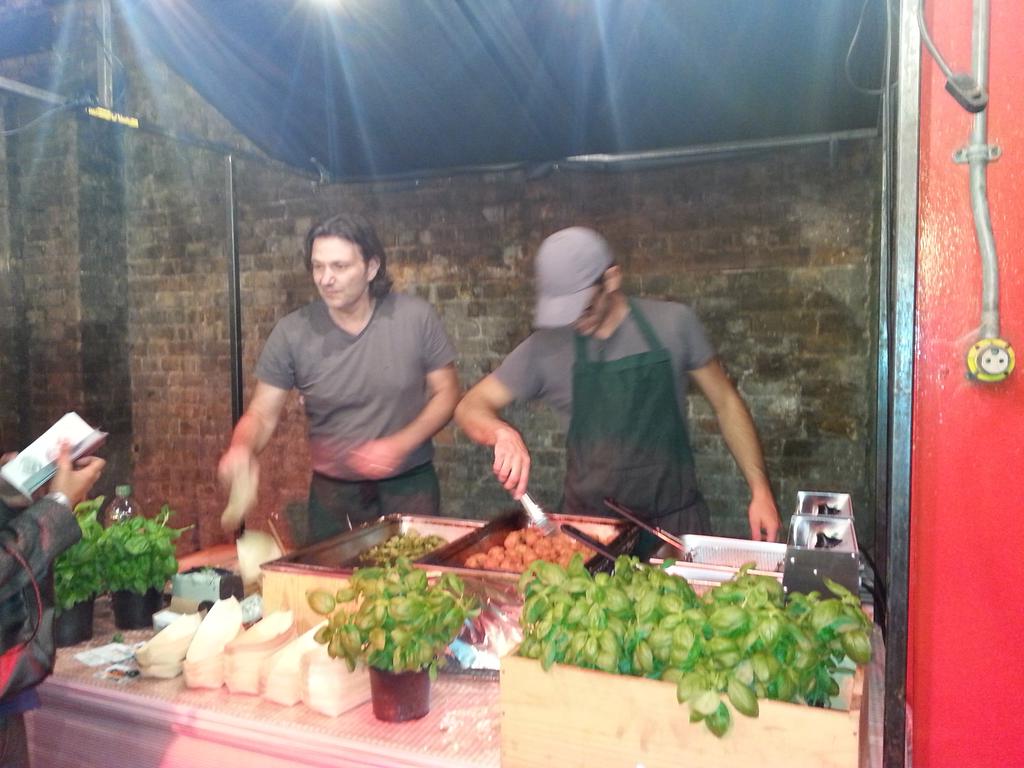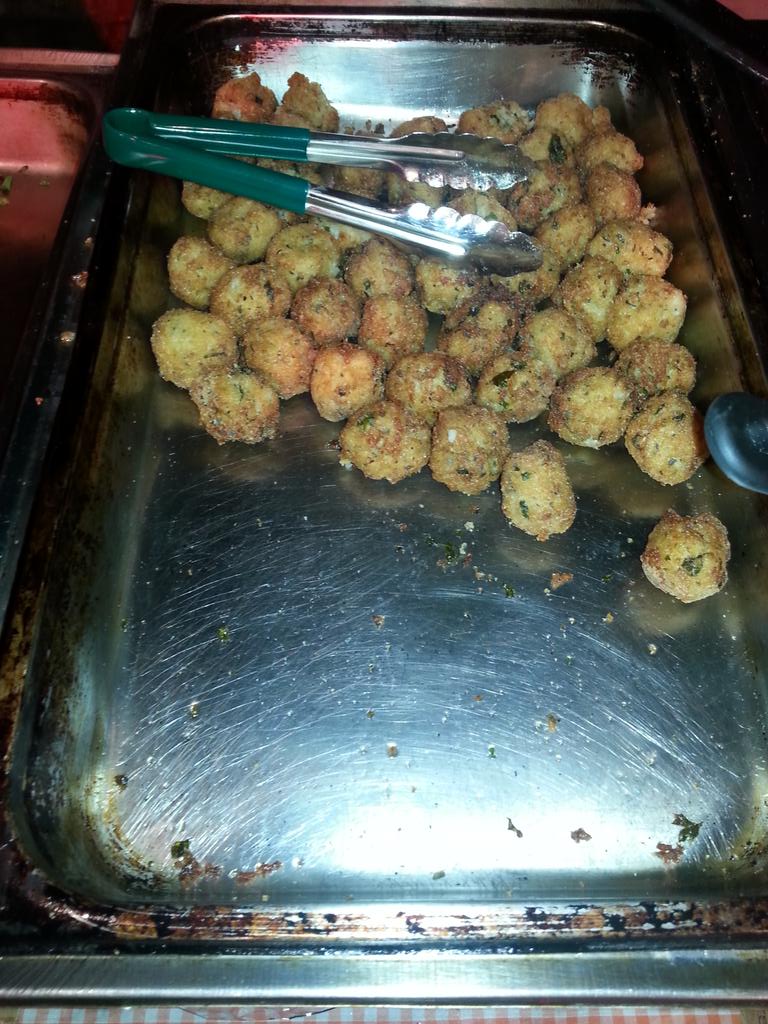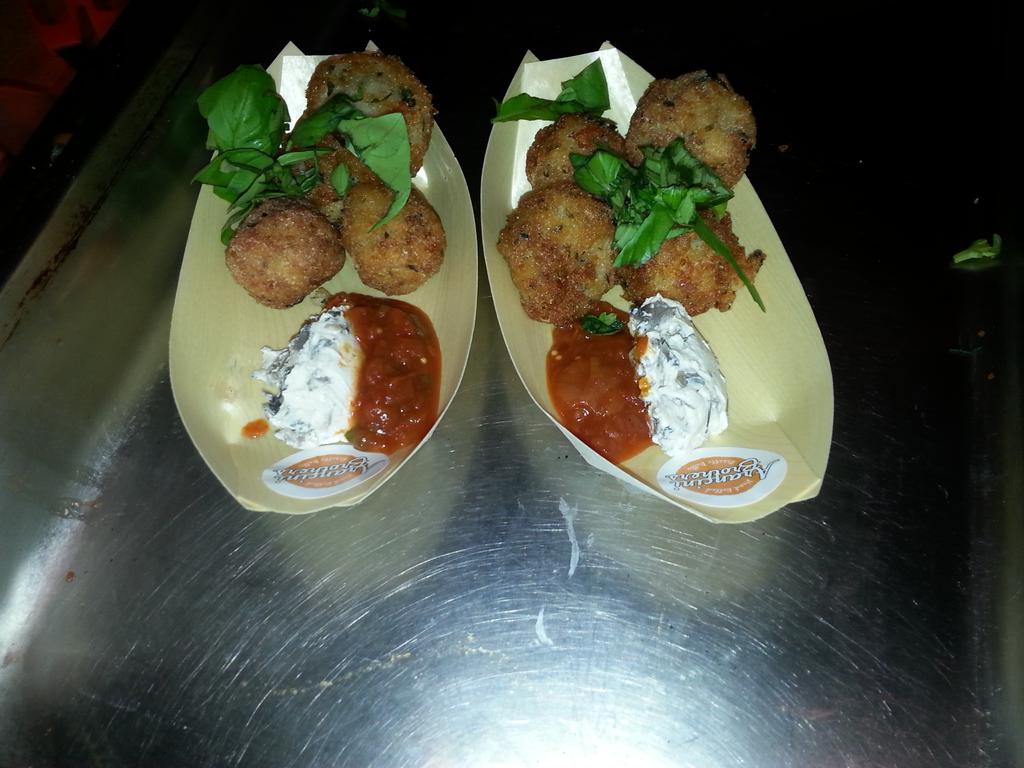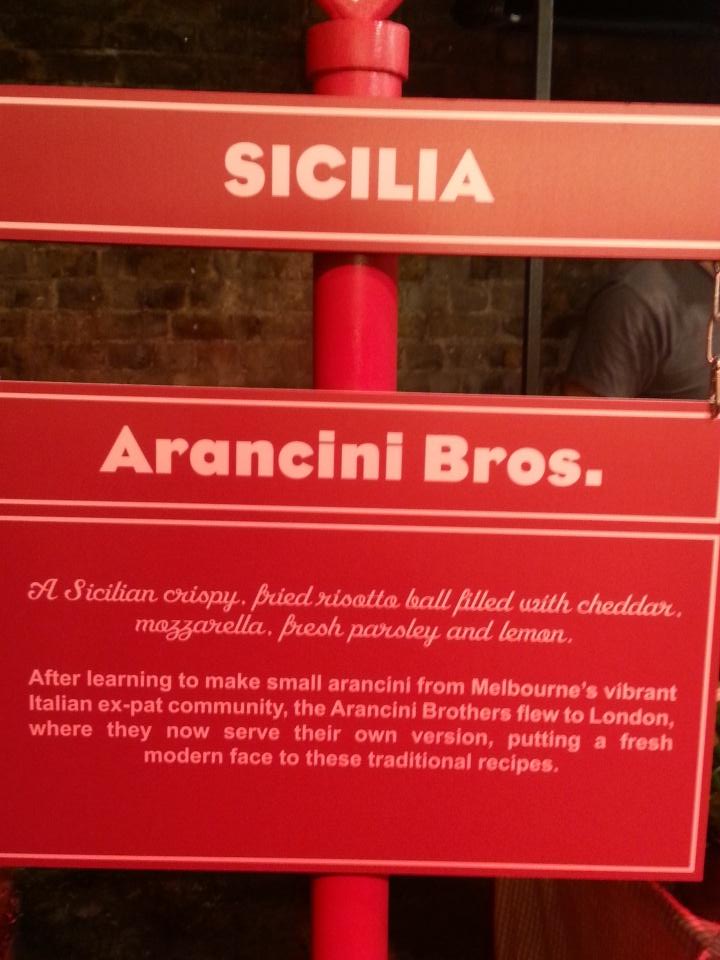 Next was a Torta Fritta from pleasant Wop crew (showcasing the delights of the Emilia Romagna region) – crispy fried dough served with guanciale, parmesan cheese and balsamic vinegar. Though we found this one slightly too salty from both the meat and cheese for our tastes :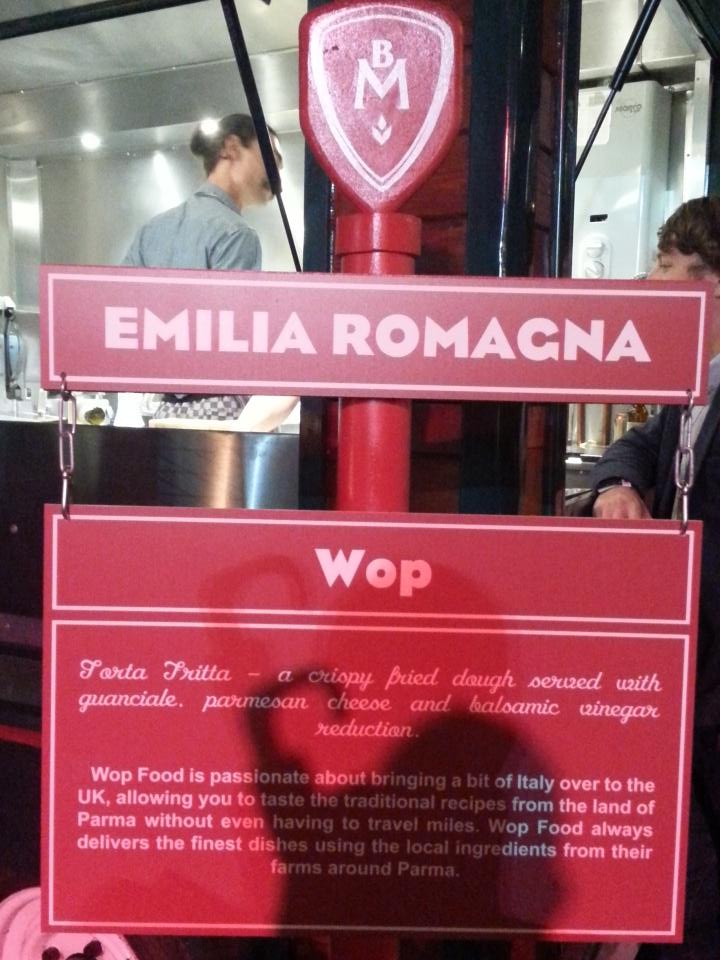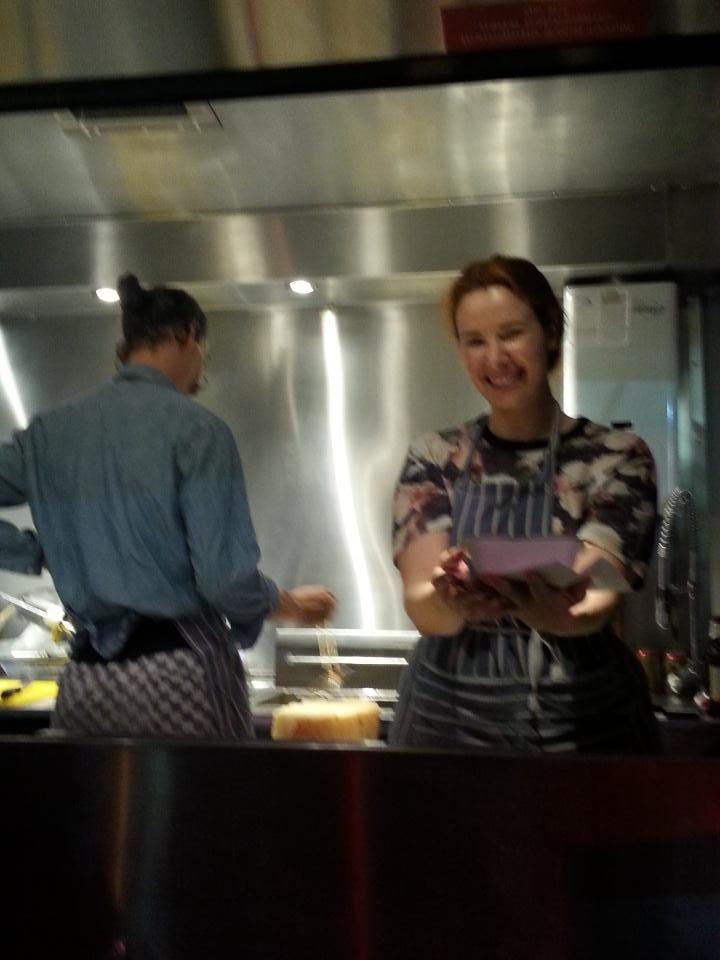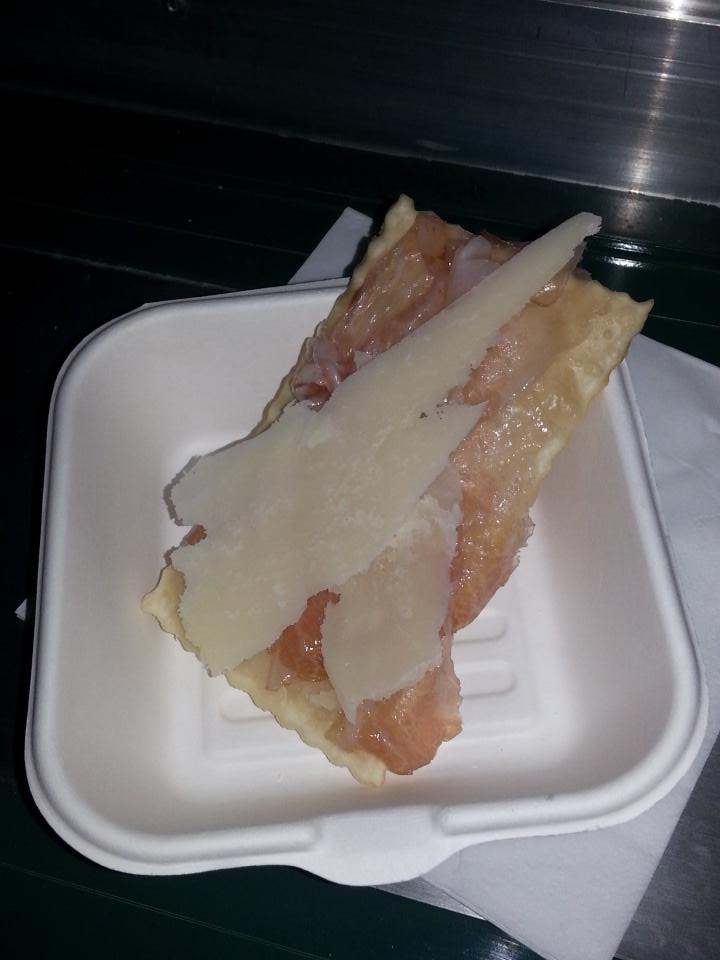 Finally, we rounded off proceedings with refreshing Blood Orange sorbet and Kiwi, Gin & Elderflower sorbet , and a creamy Cappuccino ice cream from Gelupo Gelato.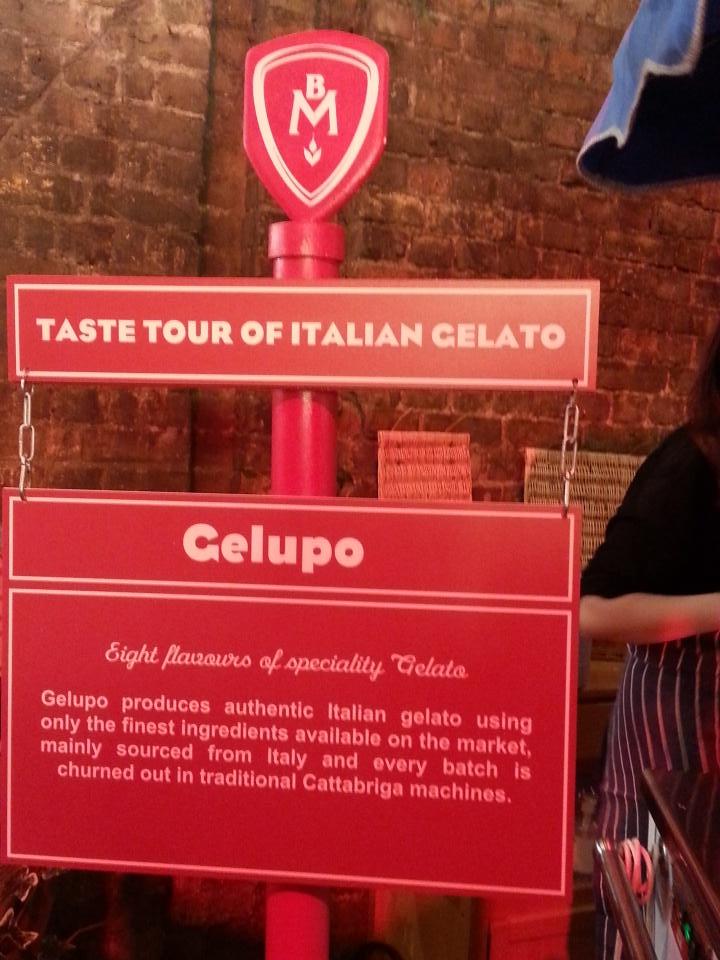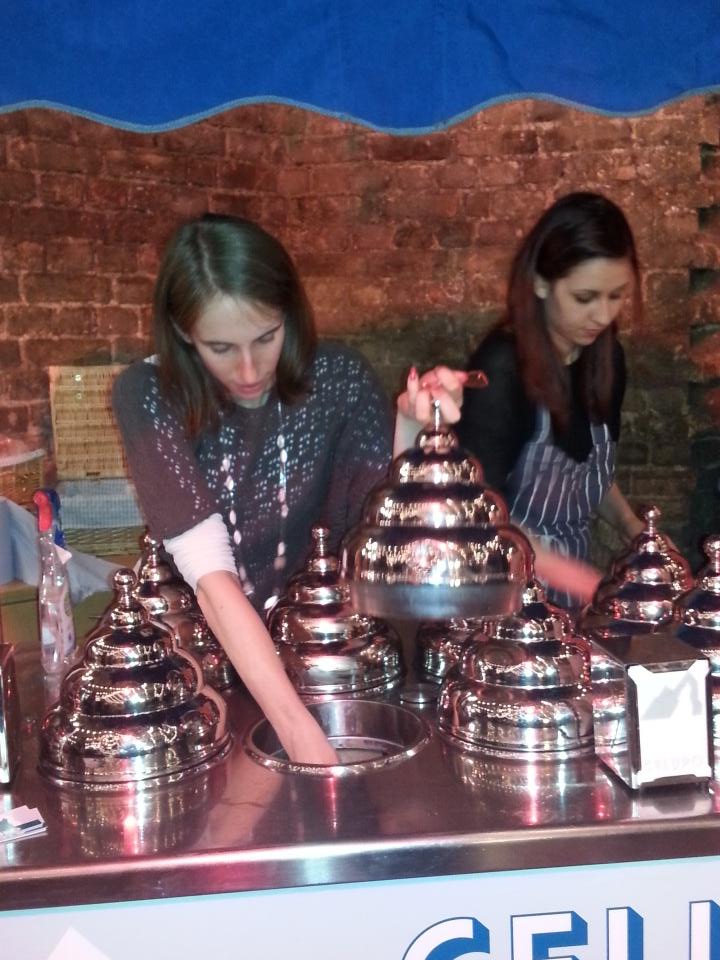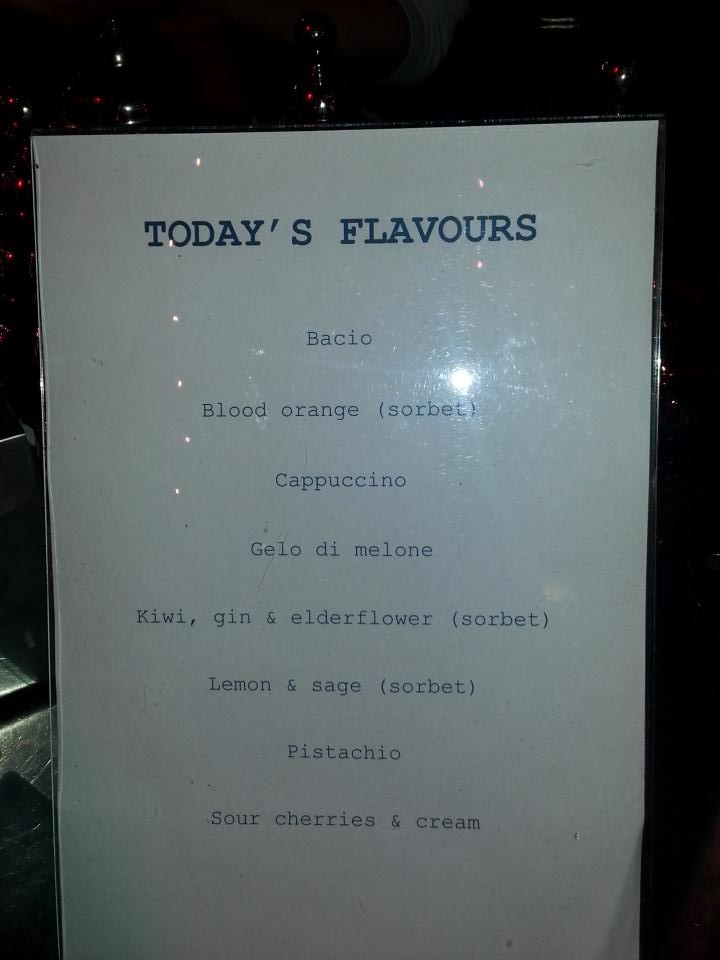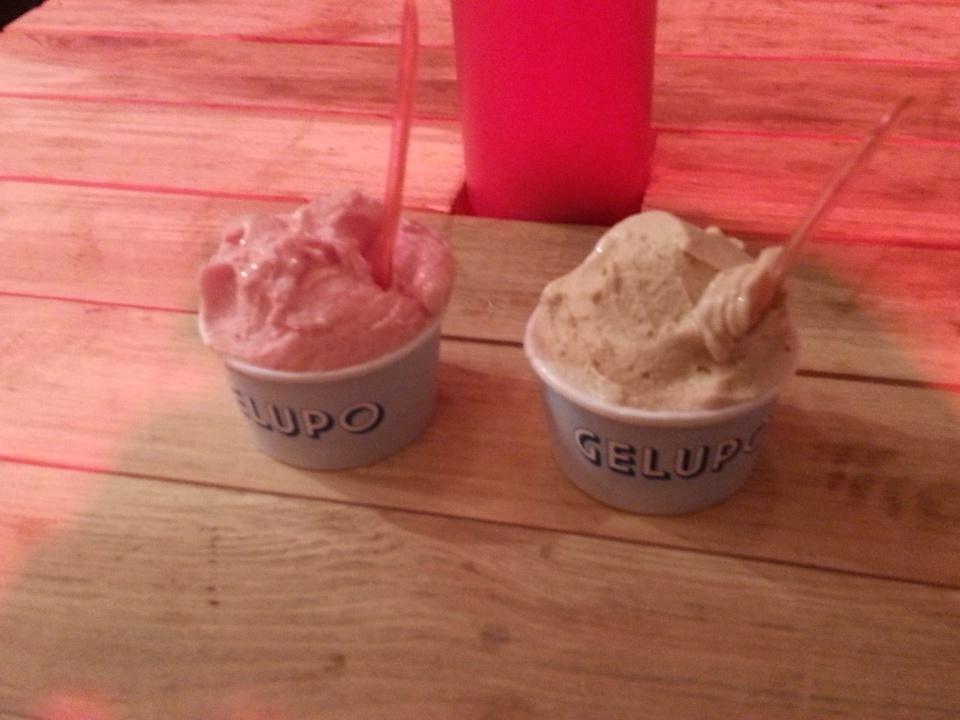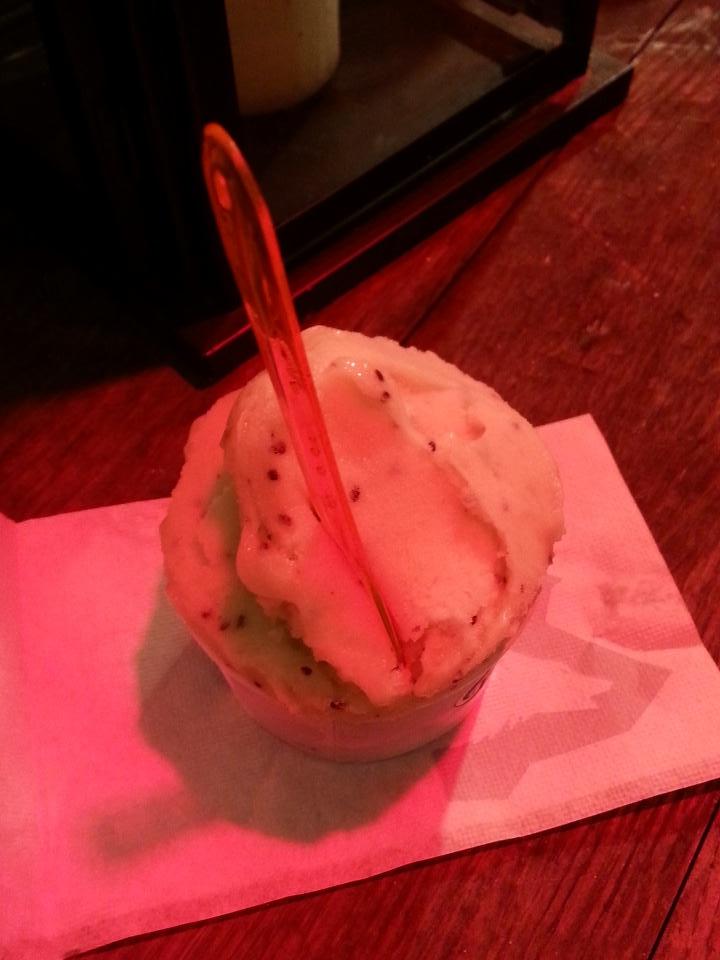 Thanks for a fun and tasty Moretti Grand Tour opening night Birra Moretti! We will be returning to try the Forza Win's Venetian Porchetta and The Seriously Italian Company's Friuli Venezia Giulia regional Ravioli di rapa rossa dish.
Saving this one to continue the happy vibes into the rest of this week!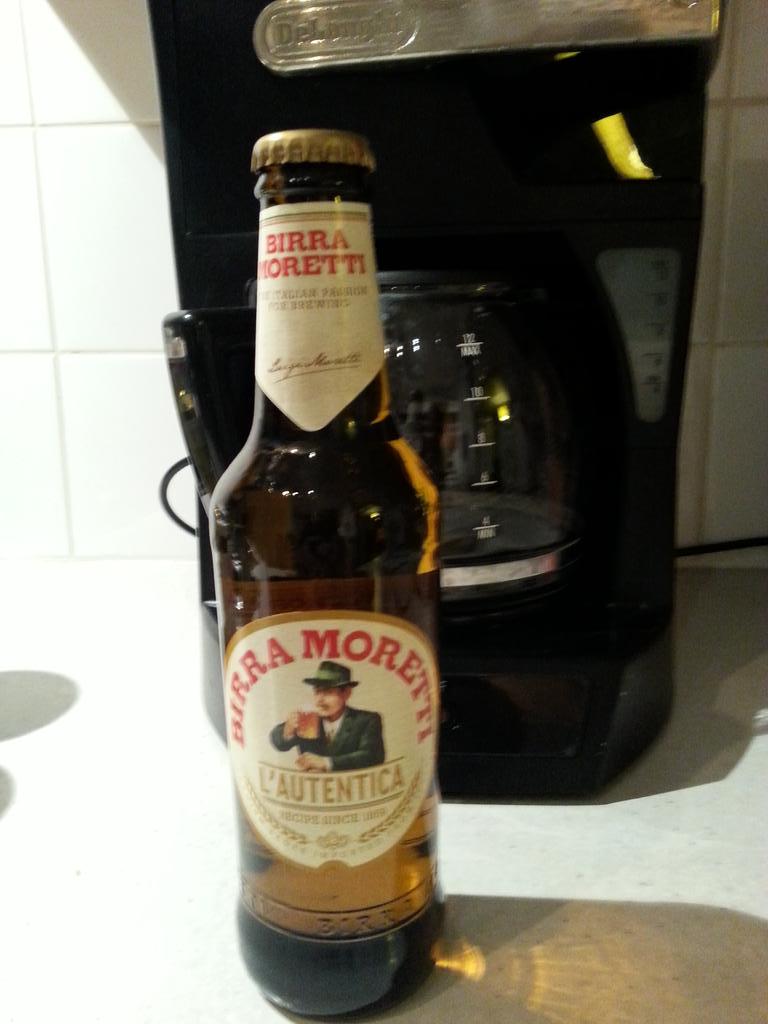 Twitter:
@MorettiUK #MorettiGrandTour @thisiscow #TasteofItaly @CinCinUK @spacestudios @Eventmagazine
#VIP @PastaeBastaLndn @ArancinaUK @AranciniBros @GelupoGelato @wop_food @forzawin
Location:
The Courtyard,
Space Studios
129 – 131 Mare Street,
Hackney,
E8 3RH
Key information:
Open to the public evenings from Thursday 16th to Sunday 19th July, 2015.
Date:

Thursday 16th July 2015
Friday 17th July 2015
Saturday 18th July 2015

Time:

18:00 – 22:30 (doors at 17:00)

Price:

£10
Date:

Sunday 19th July 2015

Time:

14:00 – 18:00 (doors at 14:00)

Price:

£10
Closest stations, Bethnal Green (Tube) and London Fields (Overground).
Dress Code: Casual
For tickets:
http://moretti-gran-tour.designmynight.com/
The advance tickets are priced at £10, plus a £1 booking fee. This allows you to redeem 2 cans of Birra Moretti along with 2 plates of food and a gelato. You'll be able to purchase additional plates of food and Birra Moretti if you would like a wider taste of Italy. Don't miss out, book your place on the Moretti Gran Tour today!
General Information:
http://www.birramoretti.com/home.htm?yes=1
Next stop :
Leeds
30th July to 2nd August, 2015
Check out their website and twitter feed for more information.
We would like to thank Lloyd at Cow PR for inviting us to the preview evening which enabled us to try most of the foodie delights on offer!