On arriving at Carioca in Brixton Market, it was like walking into someones living room that they had casually added a restaurant to – loved the relaxed feeling of the high ceilings and decor. After receiving a warm welcome from Marillio (one of the owners – the other co-owner is Tony), we chatted sipping on a welcome cooling and refreshing Caipirinha, needed after a hot walk from the station, whilst munching on Pao de Queijo, traditional Brazilian balls of bread filled with cheese.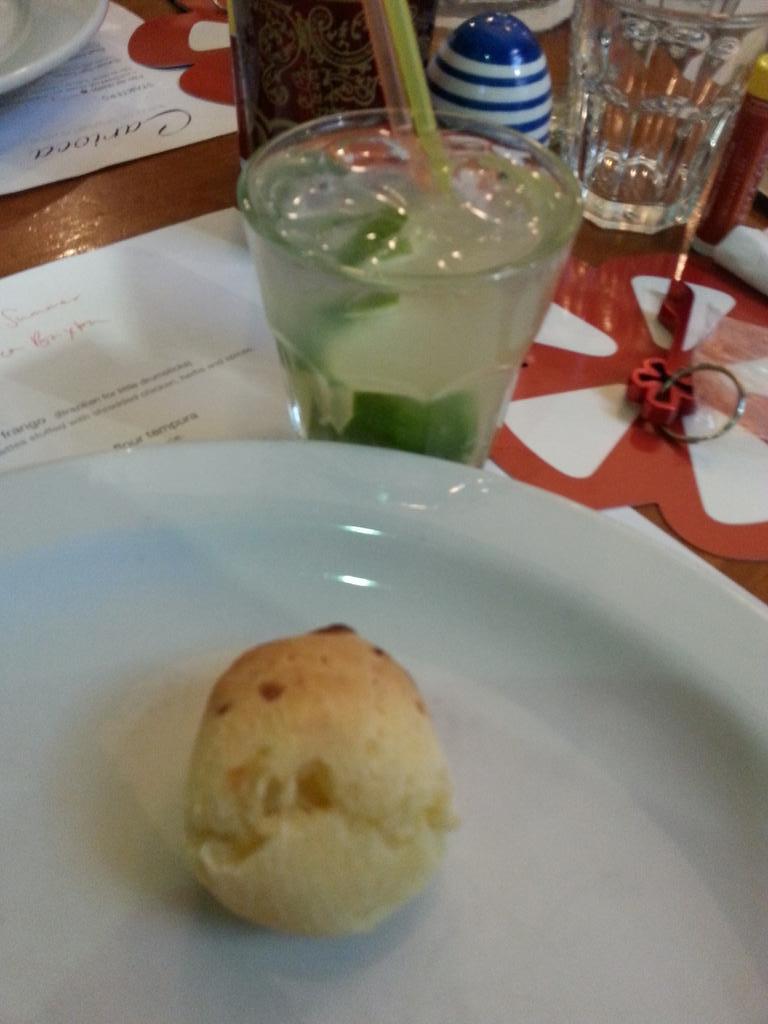 We learnt that Marillio and Tony are Portuguese by origin but wanted to bring the fun loving nature of Brazil and the delights of both Brazilian and Portuguese cuisines to London – and what a better place to open than in trendy Brixton Market!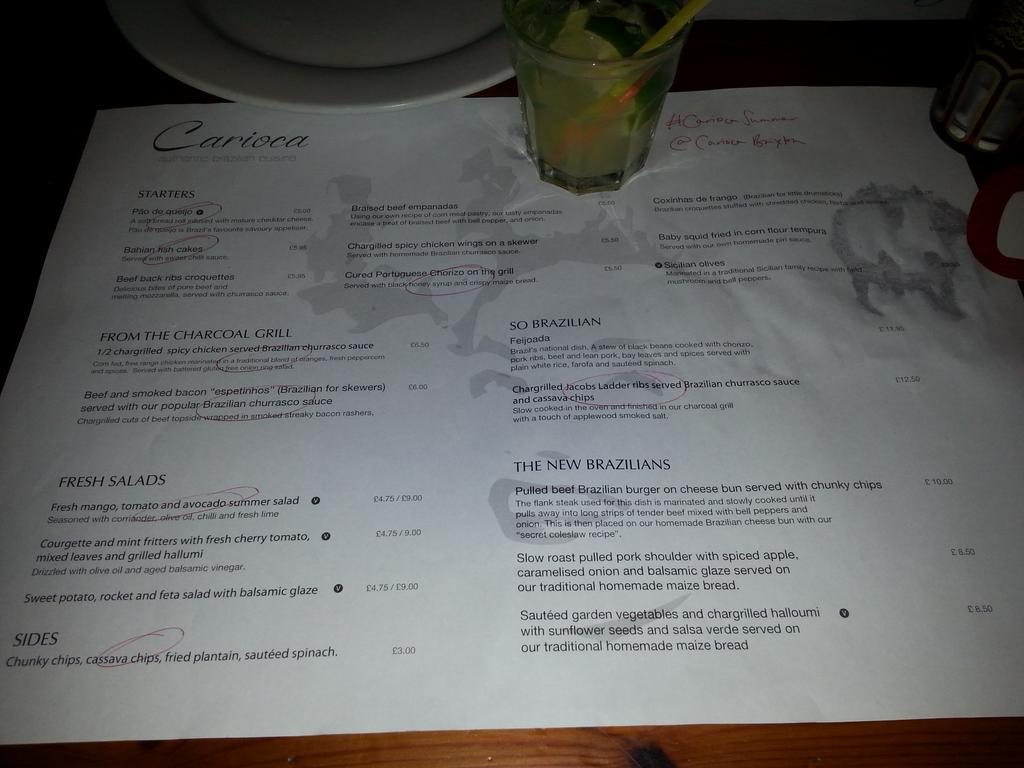 We moved onto starters of chorizo and maize bread, and Bahian Fishcakes. Loved the black honey syrup on the chorizo, though they had got a bit chewier due to them being probably on the griddle for slightly too long. The fishcakes were served with a smoky chilli sauce that complemented the flavours and textures of the fishcakes.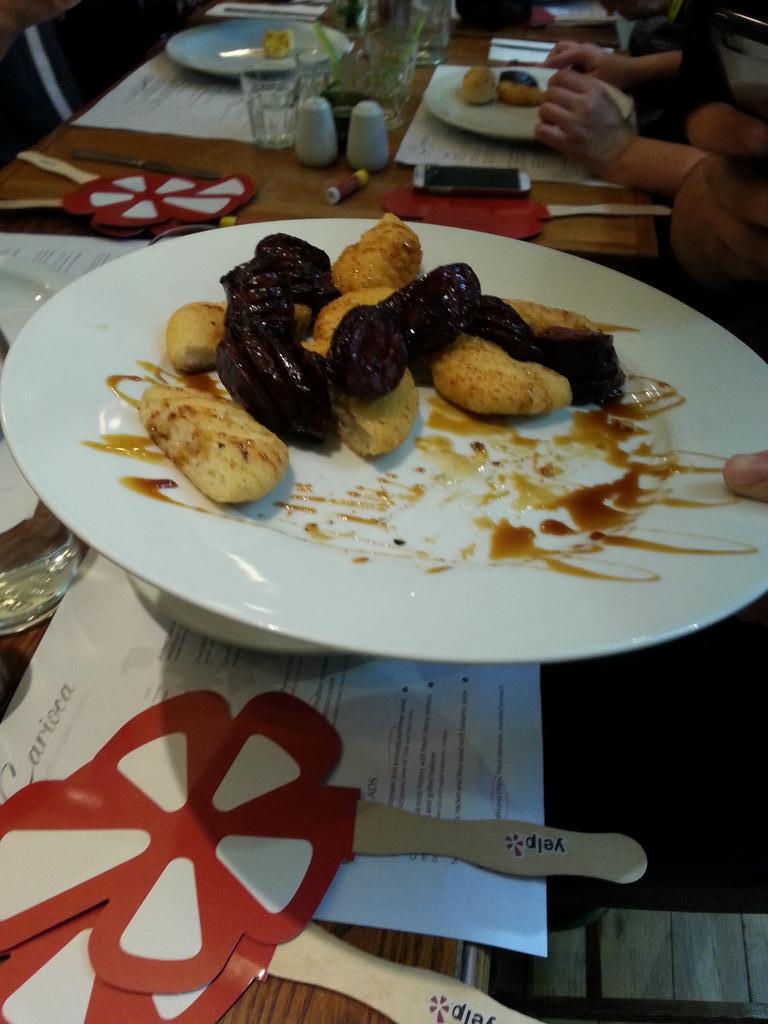 Next we moved onto Beef and smoked bacon espetinhos -beef topside chunks. The only thing that can make beef better is bacon! Though we were slight disappointed with these as they had been overcooked and had dried out and were tough to eat. A shame as they looked inviting.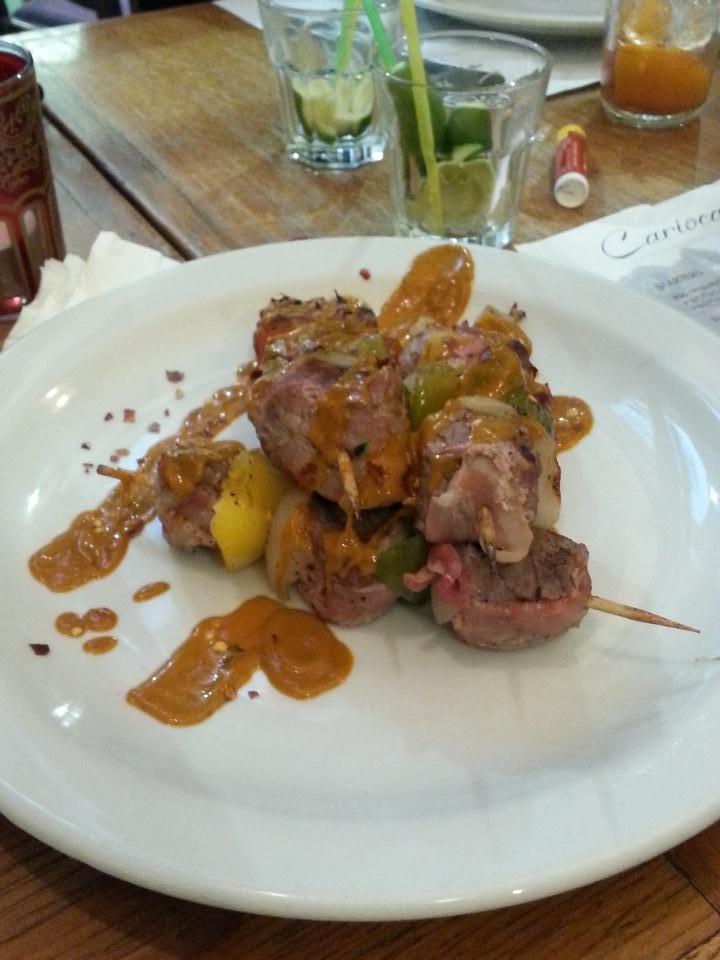 Then more meaty treats followed in the form of Jacob's Ladder Ribs and Spicy chicken with onion rings: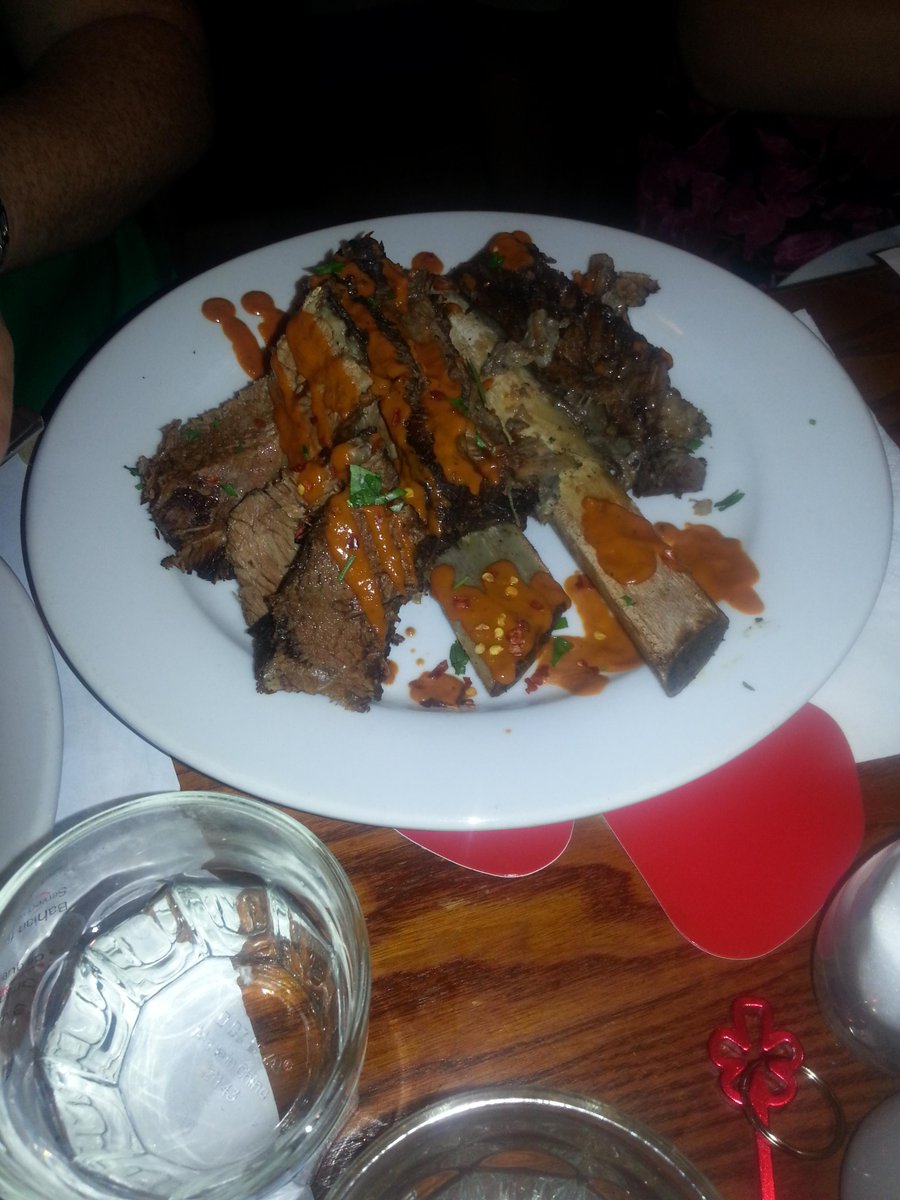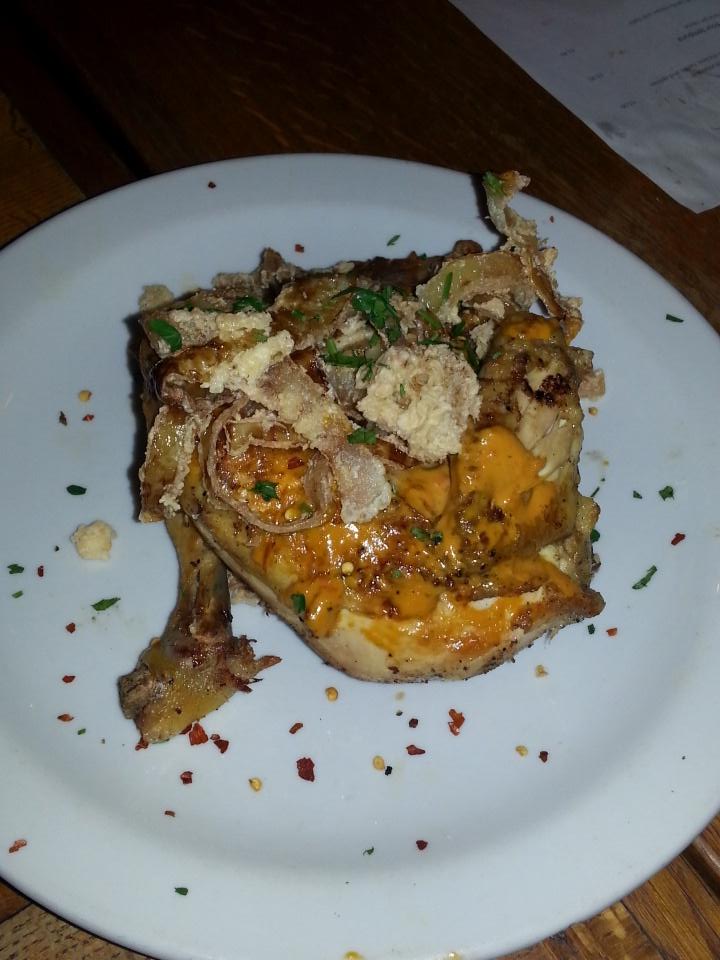 The spareribs has a fabulous background note from the applewood smoking process, and were served with cassava chips which reminded us of our childhood! The churrasco sauce did not overpower the flavours from the spareribs – this was our favourite main dish.
Relief from meaty sweats setting in arrived in the form of a Mango and Avocado Salad – which was refreshing and light and was dressed with a coriander, olive oil, chilli and lime vinaigrette.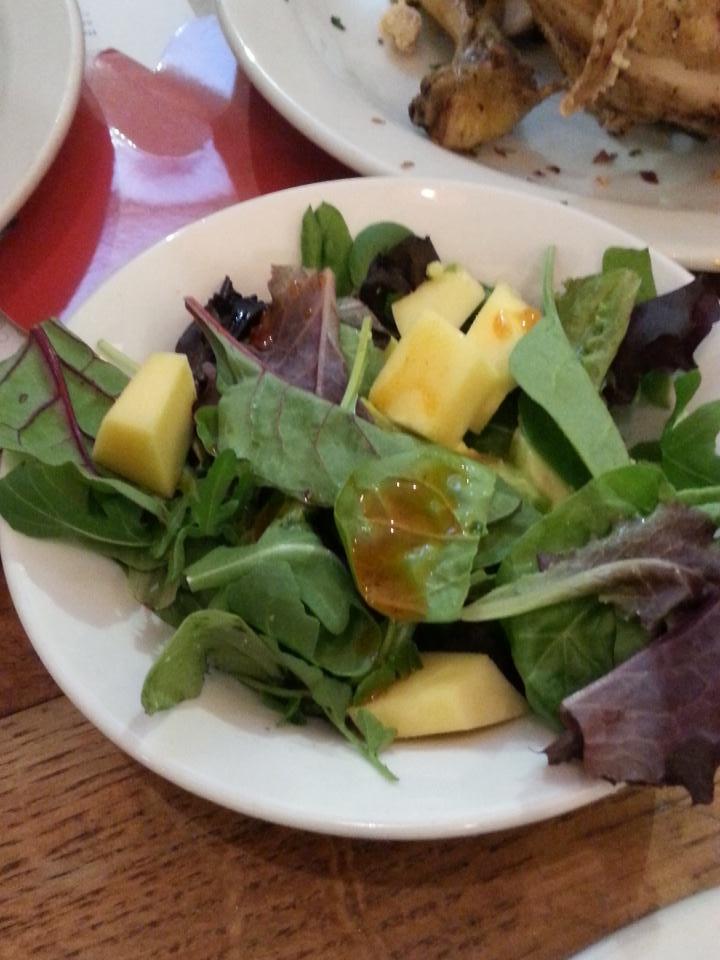 We ended on desserts of chocolate and almond cake (great for those who require a gluten free, dairy free option for dessert), and a baked raspberry cheesecake: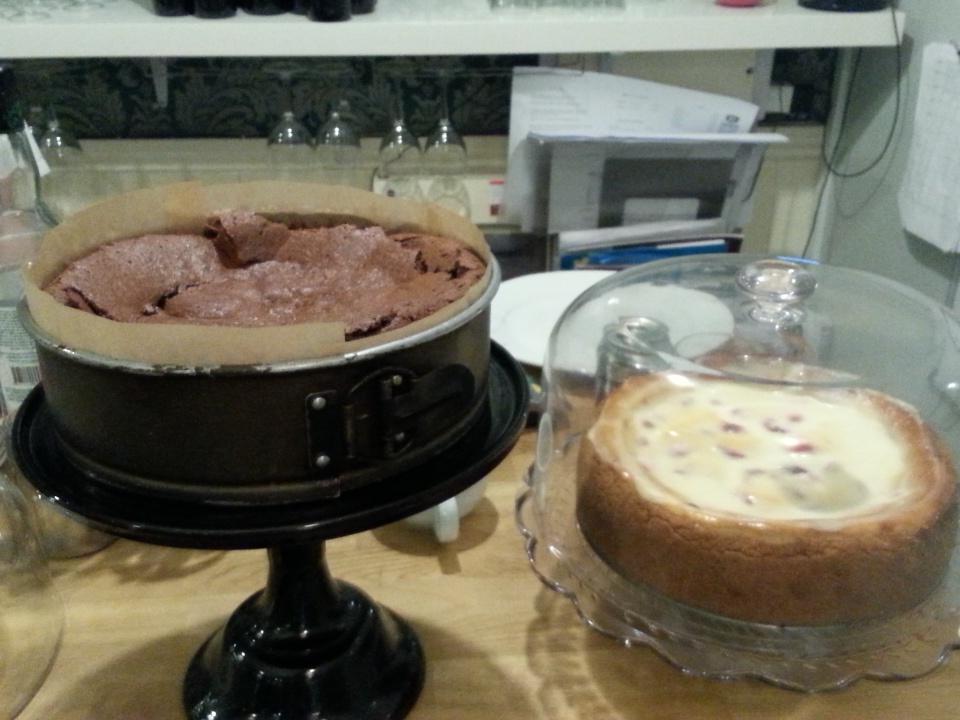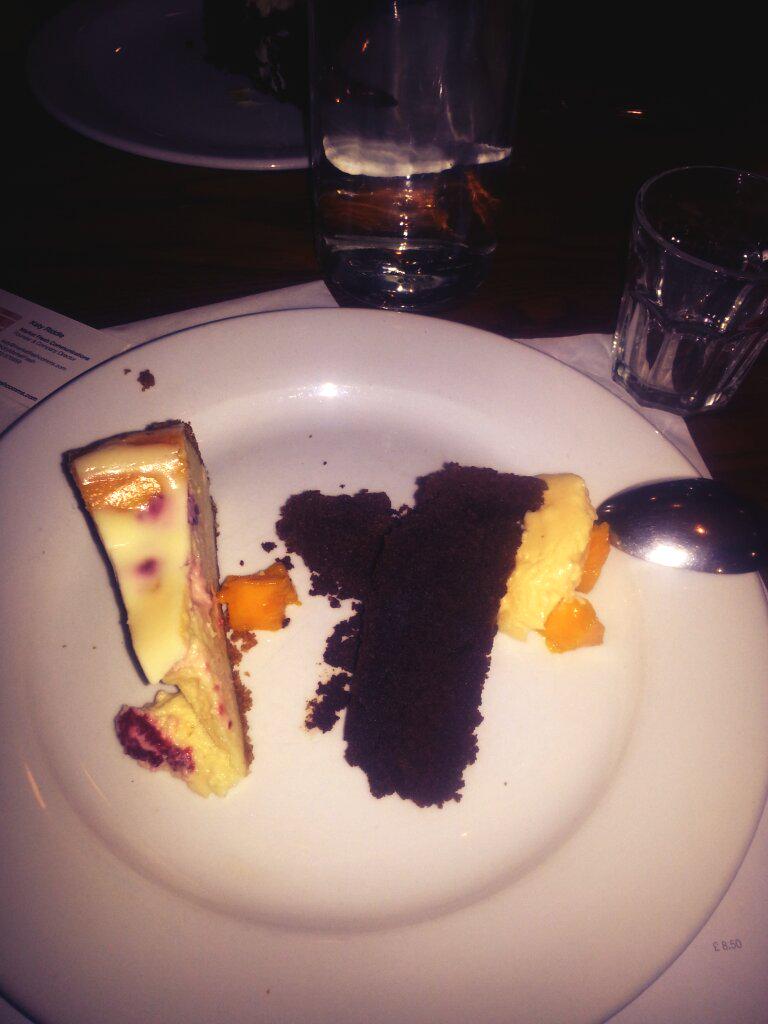 I preferred the chocolate almond cake which was complemented by a mango cream, whereas C's preferred dessert was the baked cheesecake as it was the perfect combo between creaminess and crunchy texture from the biscuit crust.
Overall, an enjoyable evening in an interesting location, as we don't usually venture to South London a lot. Though we will be making an exception, as we are keen to check out their breakfast menu items, like chorizo and avocado on arepas and the maize brunch muffins, after hearing rave reviews from Chris and Katy: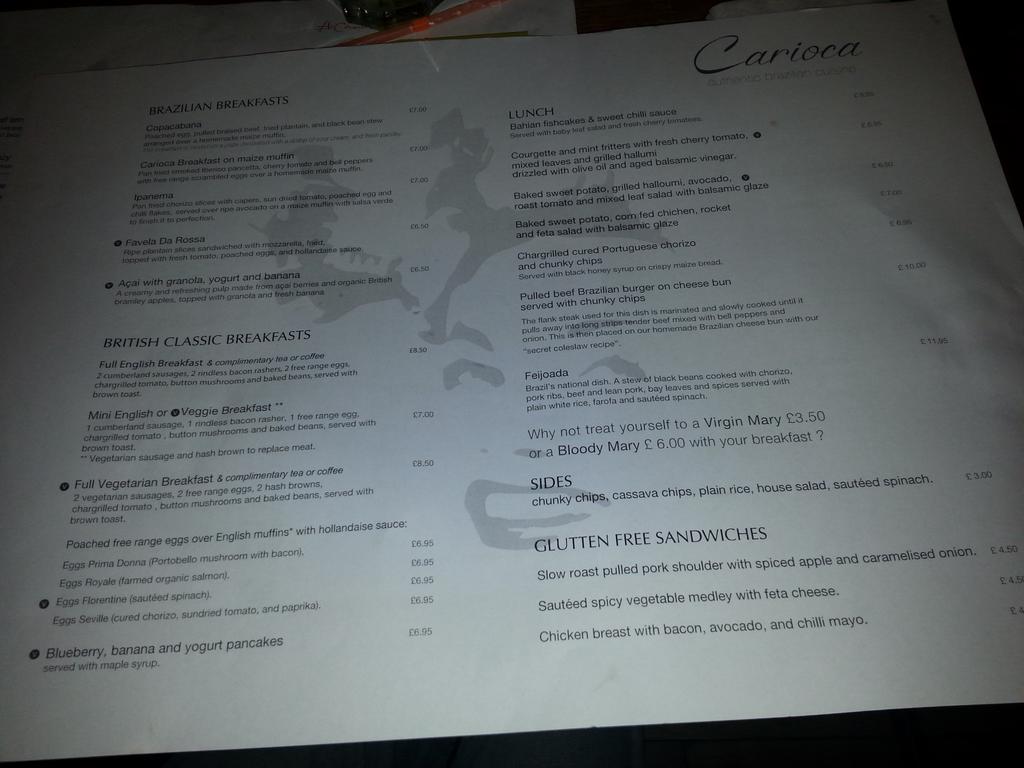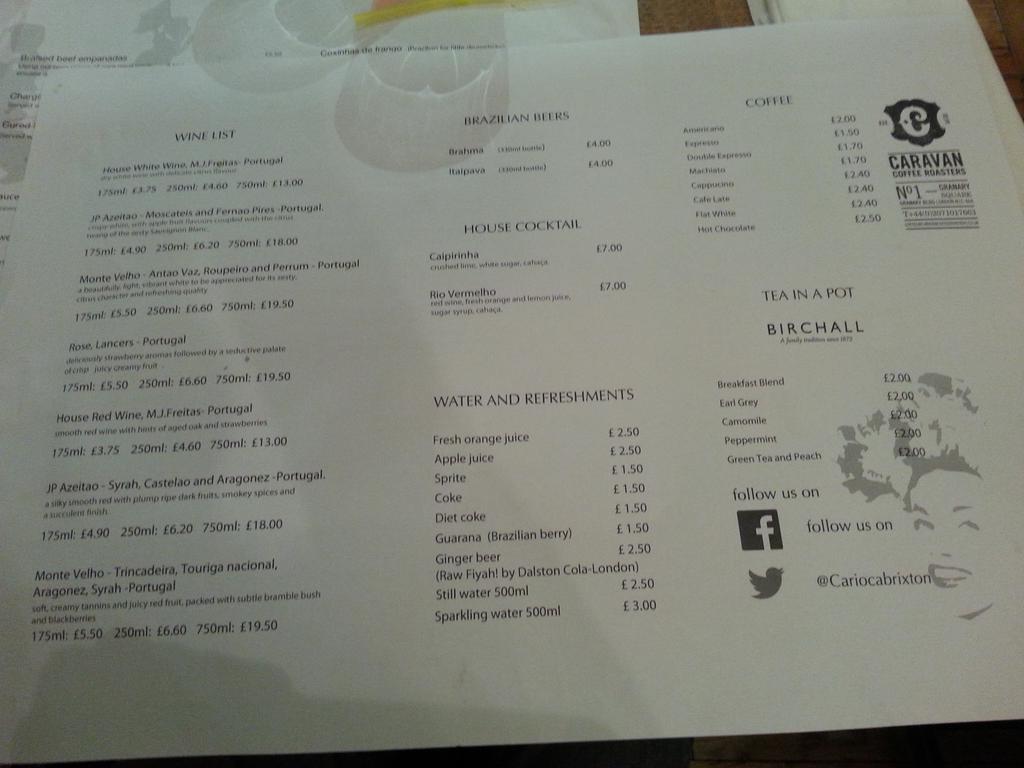 See you guys again soon!
Twitter: @Cariocabrixton #Thanks @tikichris @yelplondon  @KatyMarketFresh #BrazilianBBQ #cariocasummer
Facebook:
https://www.facebook.com/pages/Carioca-Brixton/378608922236453
We would like to thank Chris (@tikichris) for inviting us to dinner, and also to our co-hosts Katy (Market Fresh Communications) and Alex (Yelp Community Manager- London) for looking after us during the evening.
Please see our Facebook photo album for more pics from our visit.