We went to experience Premium Japanese Food and Drink at the Sauce Communications and JETRO organised event held in the beautiful ballroom of the Intercontinental Park Lane.
We were warmly welcomed with glasses of malbec, chardonnay or the non-alcholic options included lovely floral green teas or orange juice.
We started with beautiful coco dusted, seared yellow tail tuna on a refreshing bed of fennel, orange and avocado salad: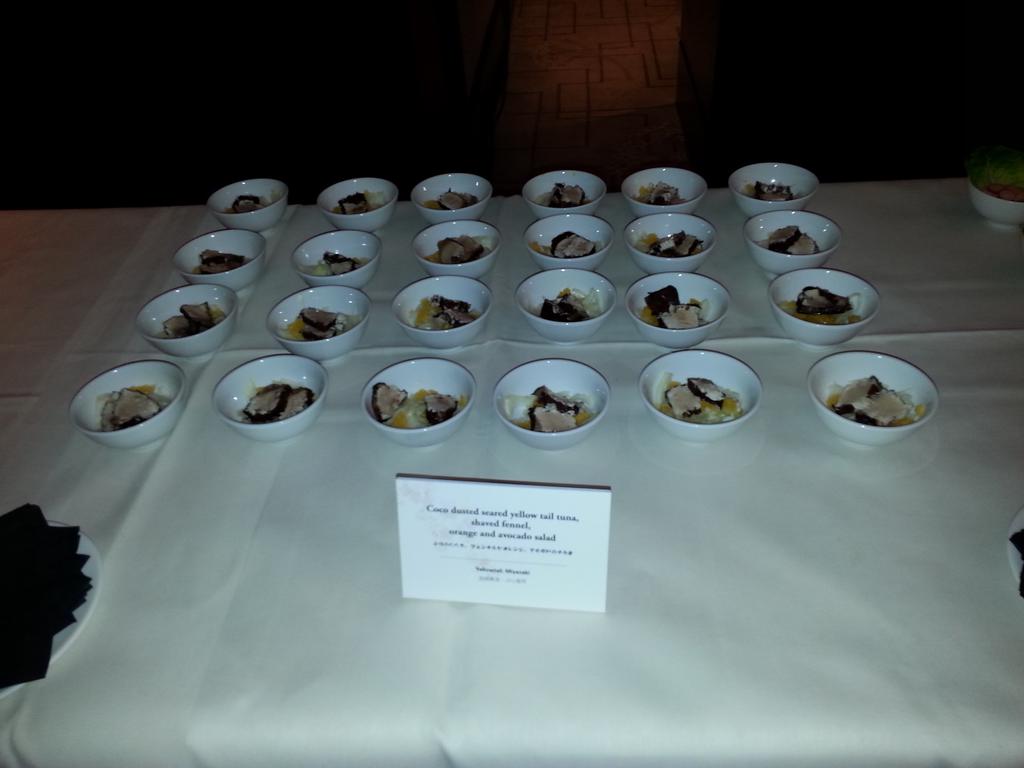 Next we sampled the sencha poached chicken breast which was still moist and was complemented by the nuttyness of the broad beans and slight heat from the radish.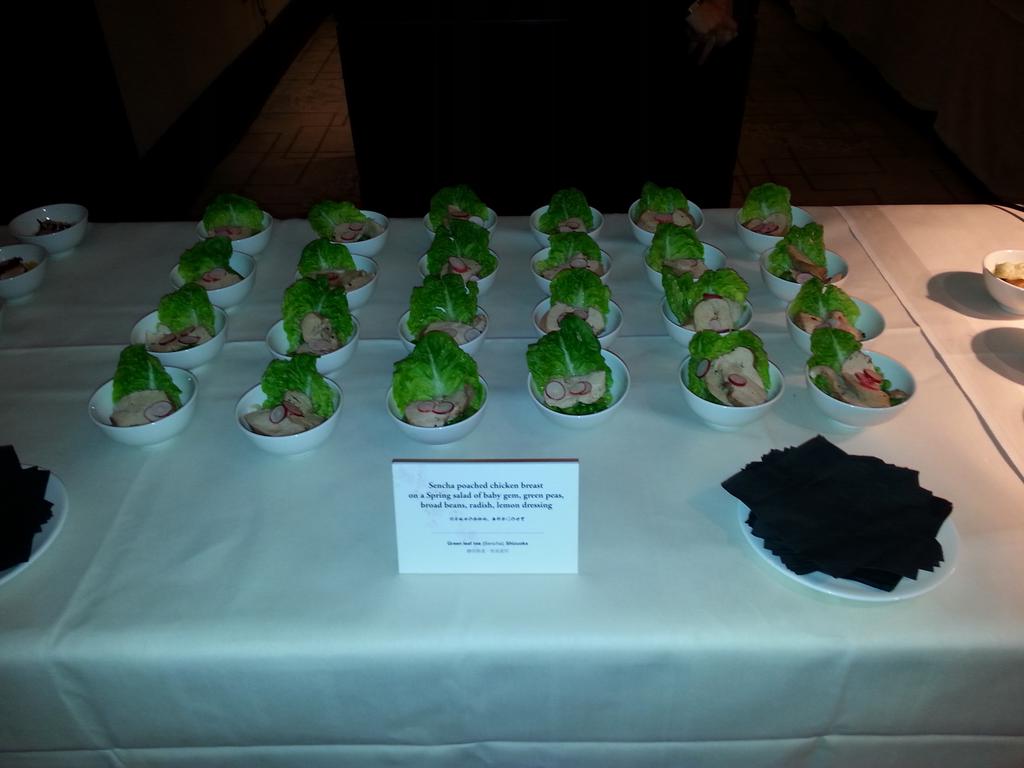 Miso glazed scallops served on a bed of soba noodles and topped with crisp tempura green onions created a well balanced dish in terms of flavour and textures.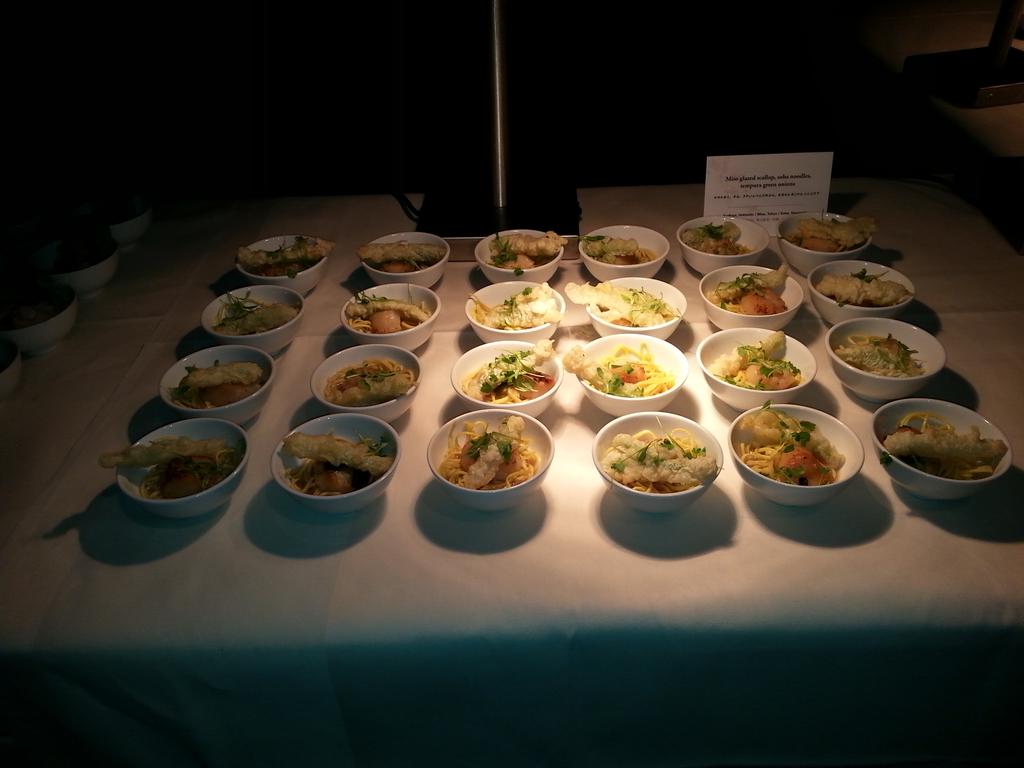 One of the highlights of the evening was the melt-in-the-mouth chargrilled Wagu sirloin served on a velvety bed of confit garlic potato puree and decorated with vibrant green English asparagus tips – a match made in heaven!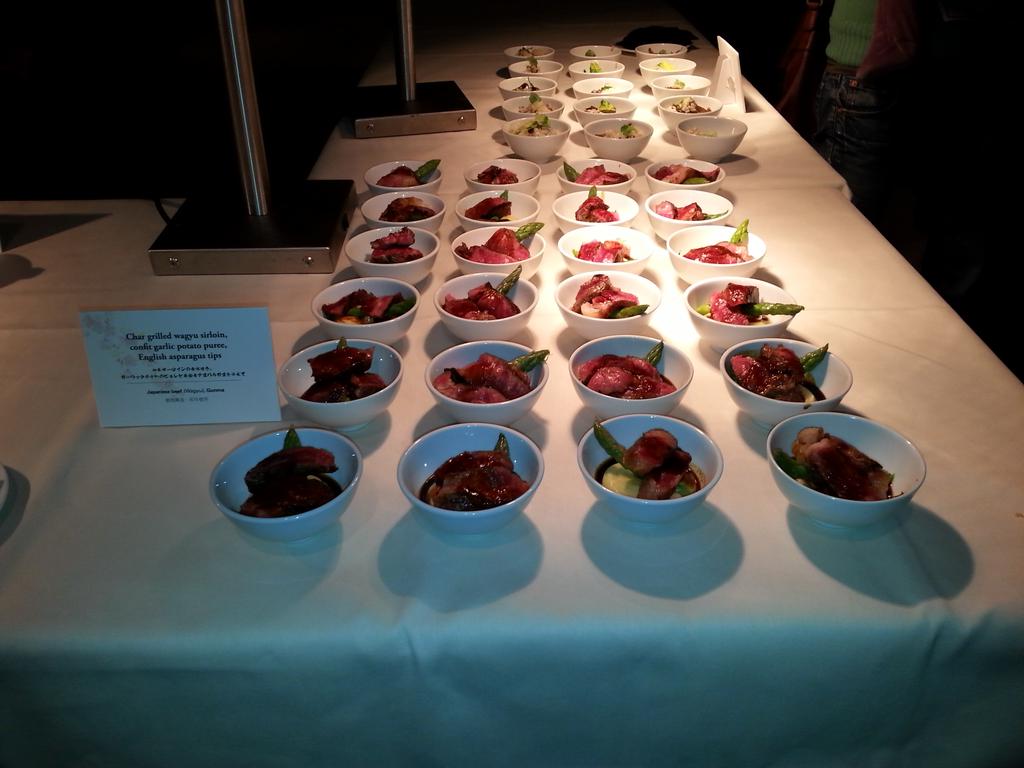 The English truffle and wild mushroom risotto had a great earthly depth of flavour: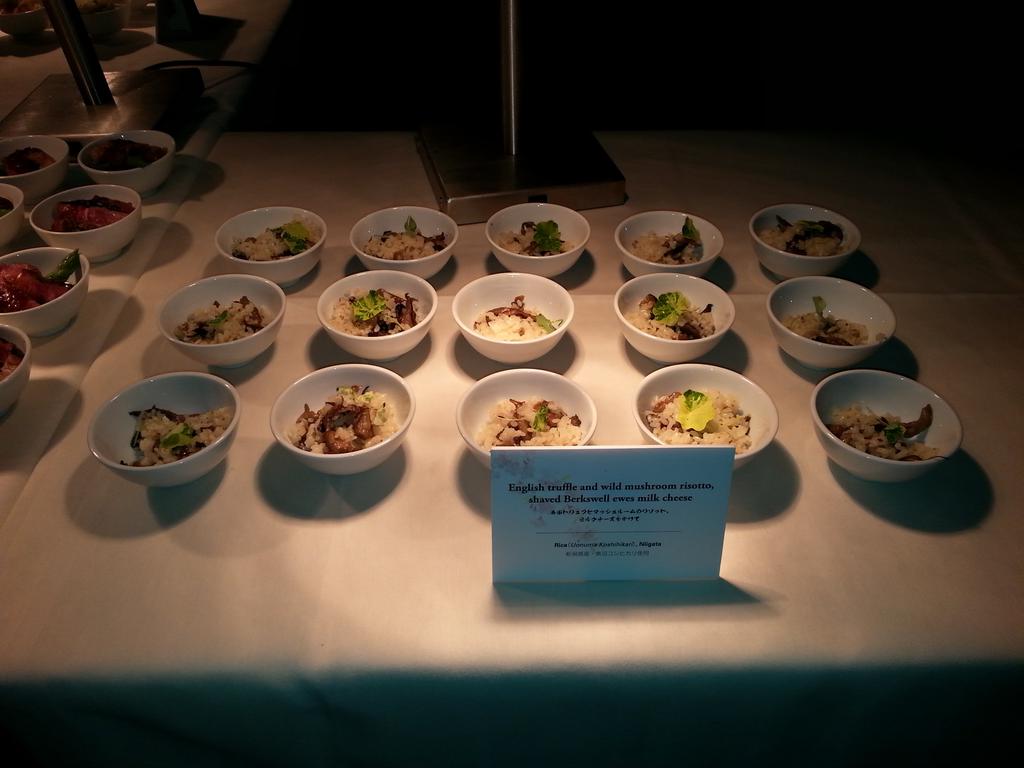 Kamaboko was served with soy at the Kikkoman table. It reminded us of crab sticks from our childhood, but more refined.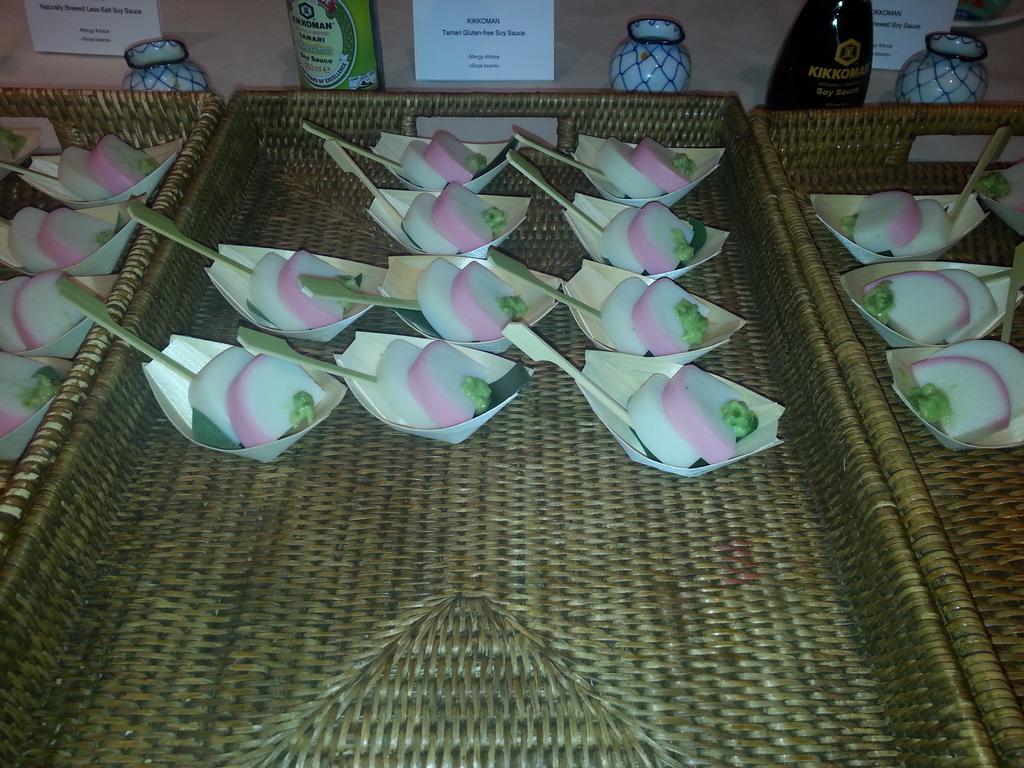 Another dish that was bursting with flavours was the scallop sashimi with wasabi salsa – though one had to watch out for the wasabi hit as it clears your nostrels!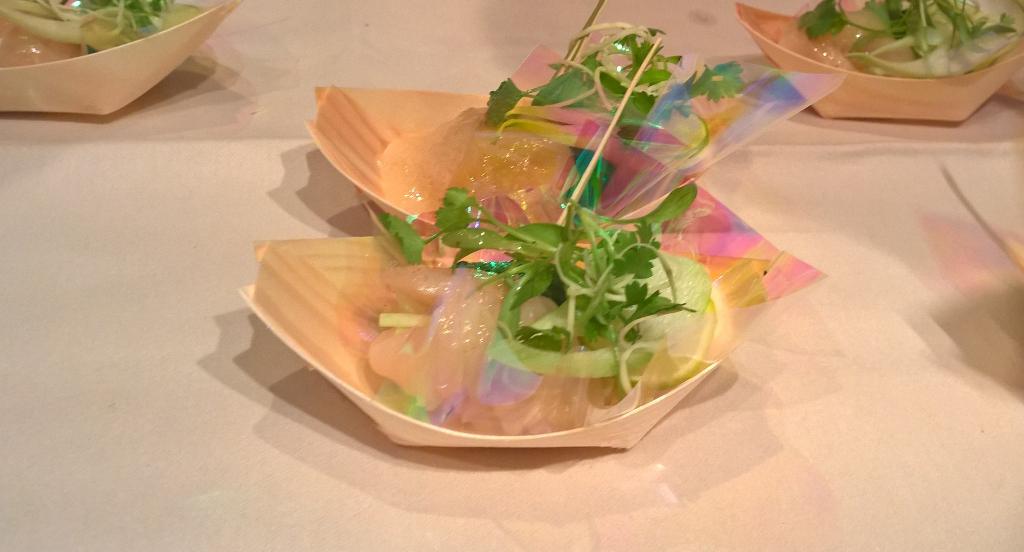 Photo from: Japanese (JP) Food & Drink
Nigeri being prepared with a lady in a beautiful, traditional dress! This was some of the best nigeri we have tried on our travels: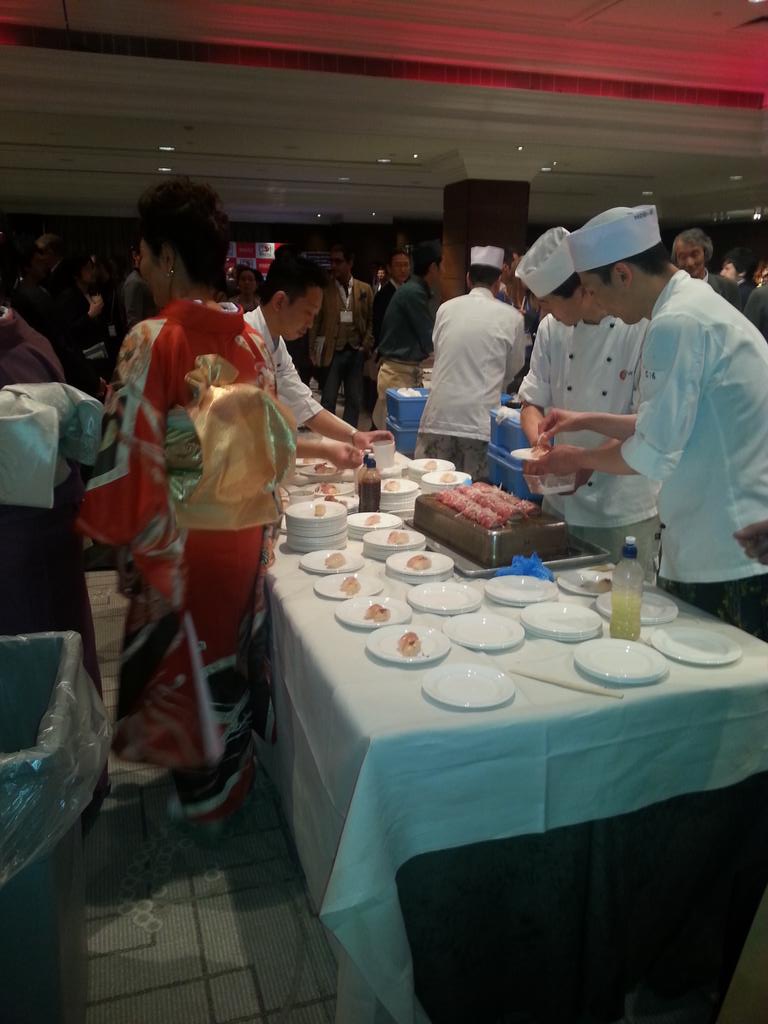 We could not miss the theatre and flavour sensations of the Yellow Tail Tuna sushi being created at the Yashin stall. There was impressive knife skills coupled with beautiful presentation: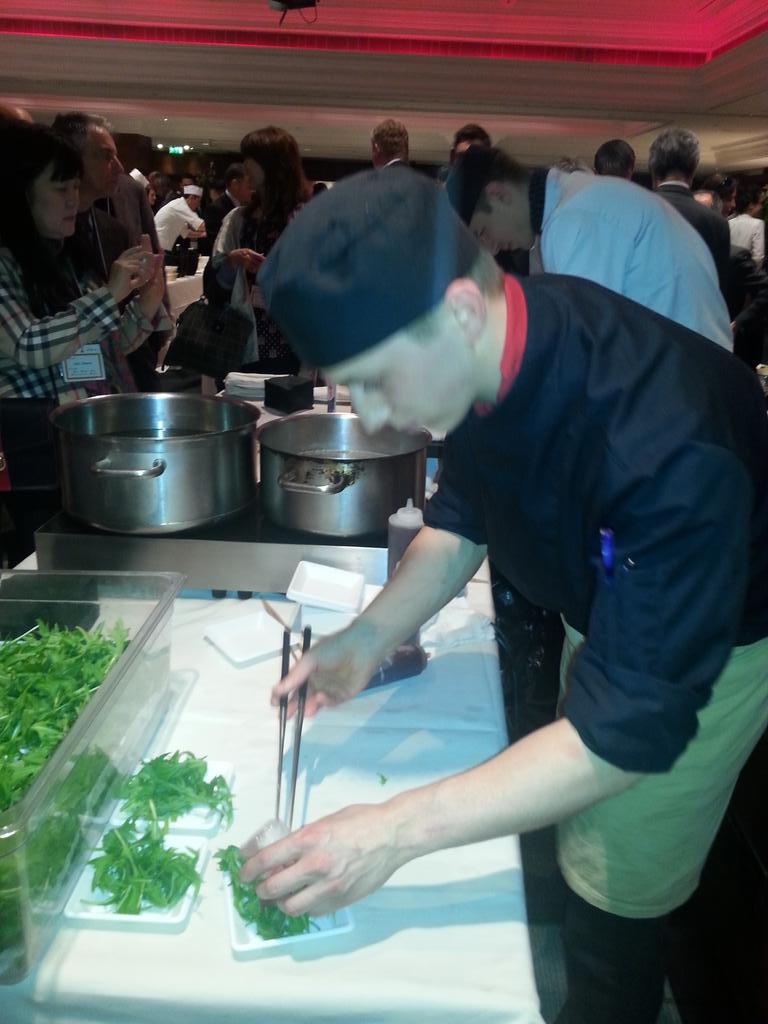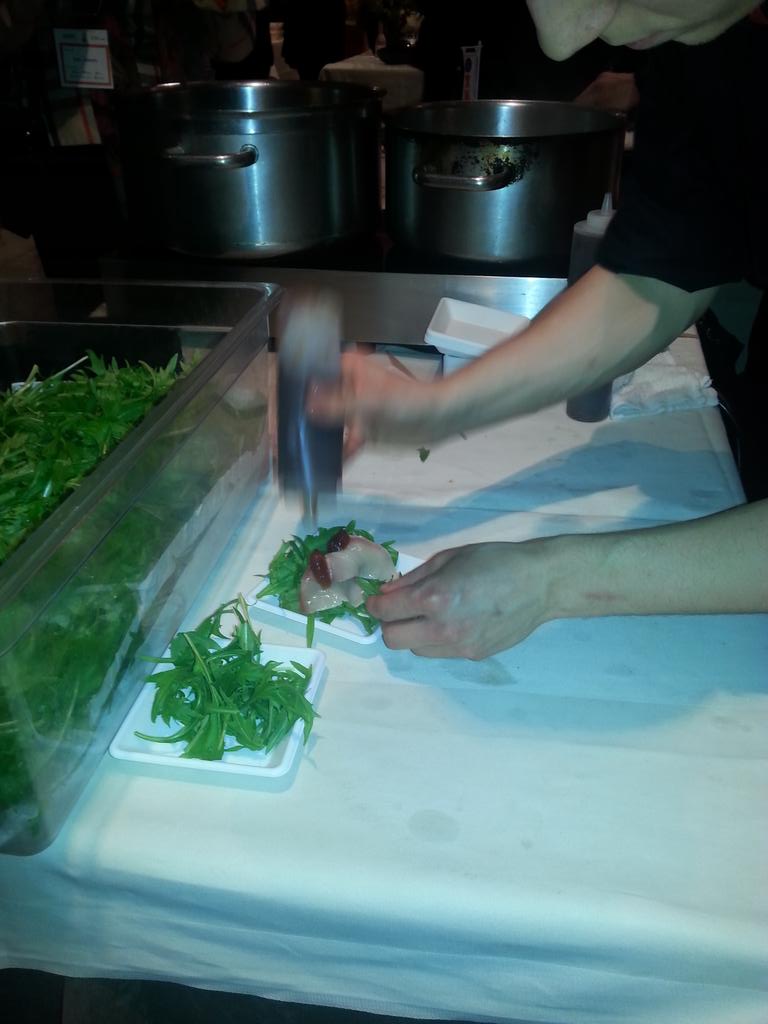 We rounded of our meal with Maccha Cheesecake, which was full of green tea notes and prettily decorated with a black seseame tulie, and Strawberry Eton Mess, though we found this one was too creamy for our liking as it had a higher ratio of cream to fruit and meringue; a bit of a shame as we like Eton mess.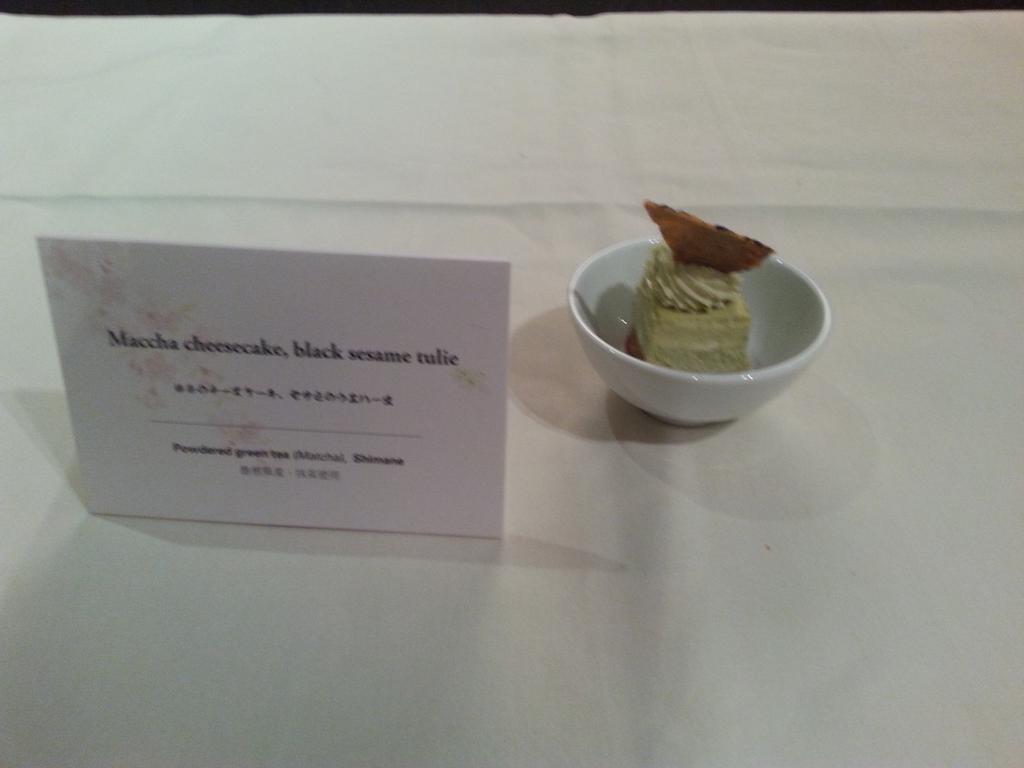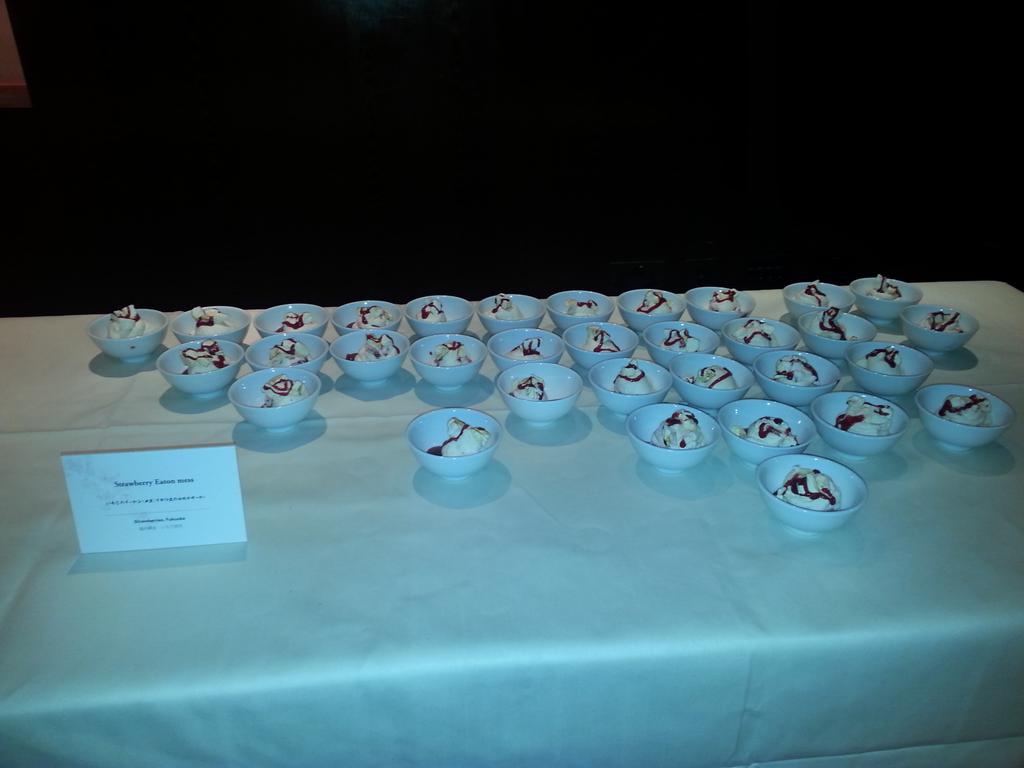 As we talked about our highlights of the evening from the talks and evening reception, we sampled delights from Minamoto Kitchen. Our particular favourite petit fours were the cocoa dusted rice gel balls and the dark chocolate rice cookies with their unique layer of dark chocolate ganache sandwiched between two thin cocoa rice cookie. The perfect end to a wonderful evening!
Twitter: @SauceComms @jpfoodlondon #Japan #MAFF @icparklane @InterConHotels @JETRO_info
#Japanese #Cuisine #Showcase @KikkomanUK @yashinlondon @Kitchoan
For two of our favourite products to use and serve at home visit: