Executive chef Omar Allibhoy during his welcome highlighted that they are the only restaurant in London to have a full Spanish Gin list / cocktails list including the likes of Gin Mare, and also stock Spanish artisanal beers! A very important consideration when locating a unique place to dine on a night out with friends.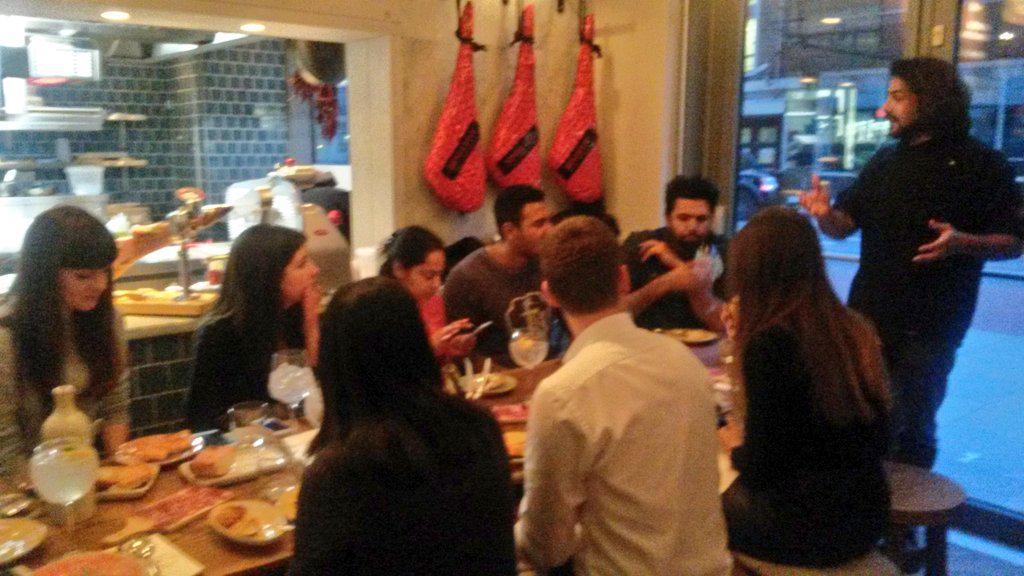 (Photograph from Neil Reading PR)
We kicked off with cocktails, wines and beers, including a Gin and tonic with mint and ginger (Nordes Gin & Fevertree mediterranean tonic ) [£9] :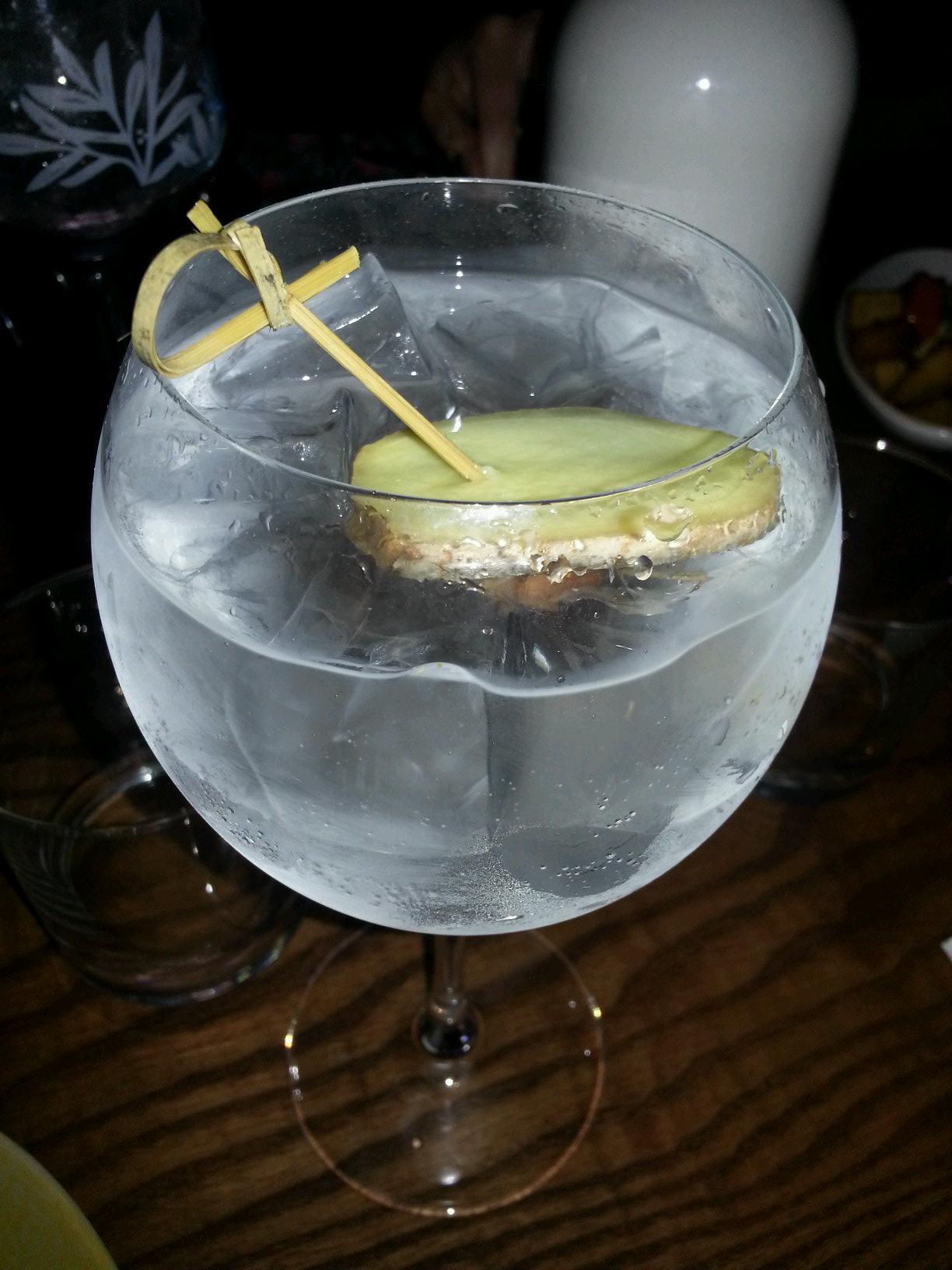 These were accompanied by a great drinks tapas selection of Patatas bravas (£3.75), top grade jamón: Jamón ibérico de bellota Joselito (£10.95), and Pan con Tomate (£2.95) that whetted our appetites for the following courses. The jamón had a wonderful, nutty sweetness and was very moreish!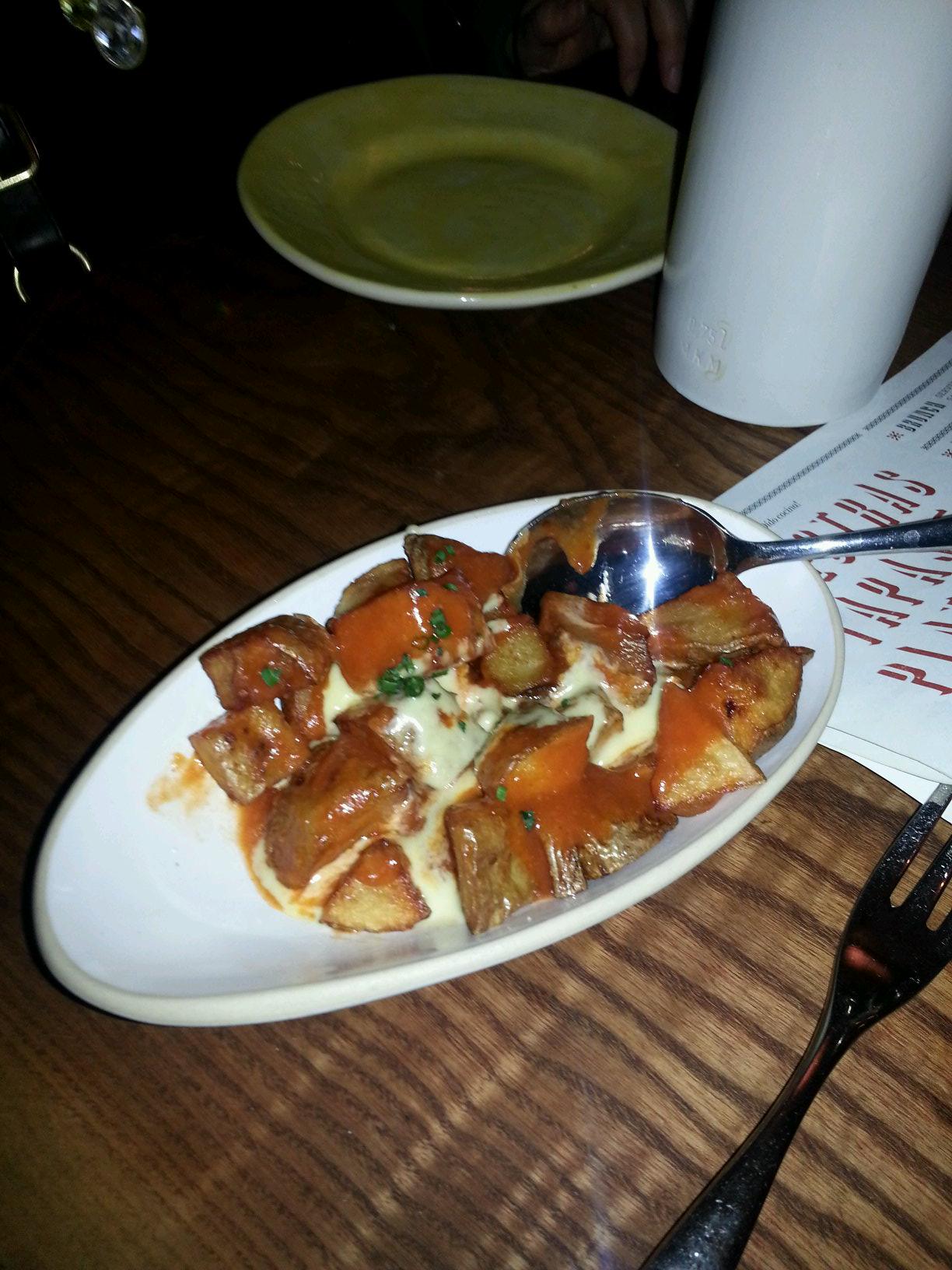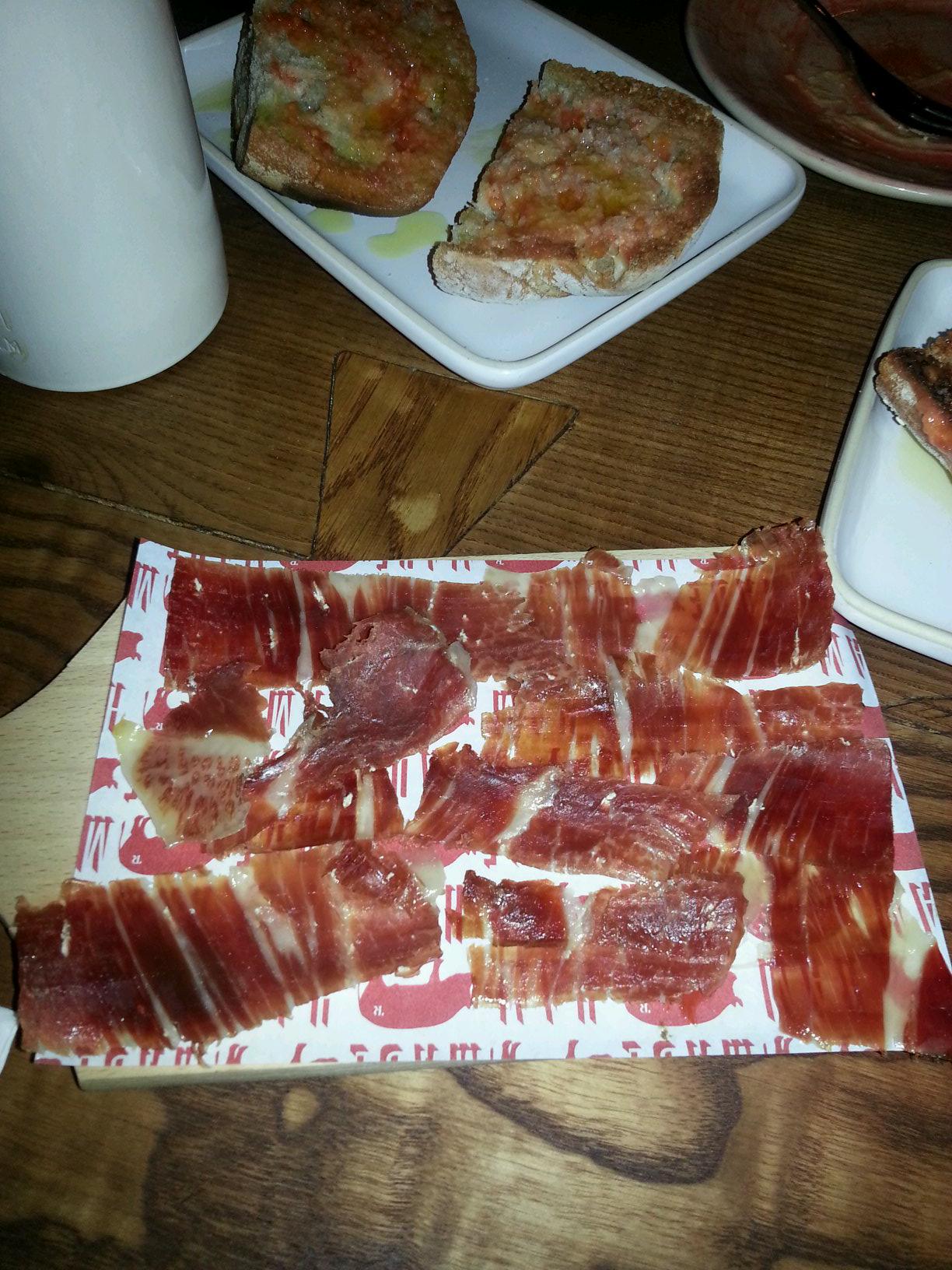 Next arrived a very pretty plate of Ensalada de calabacin – beautiful courgette rings encircling velvety Idazabal smoked cheese complemented by earthly beetroot, the sweetness from the hazelnut dressing, and topped with truffle foam and elegant edible flowers (£5.75).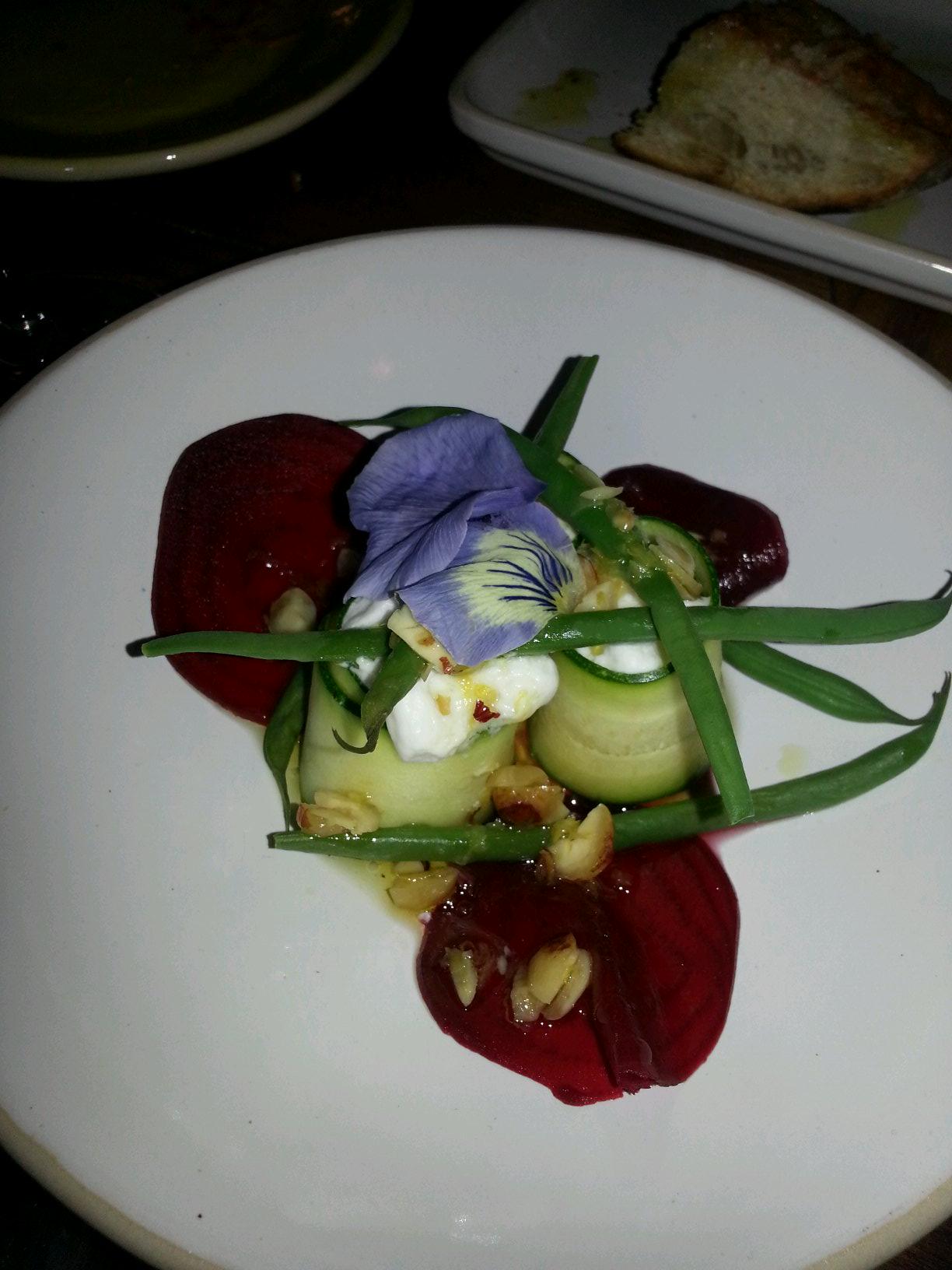 Next we had a gorgeous Iberico pork cheeks, chestnuts and dark chocolate (£8.25). A chocolate, meaty hug in a bowl – the perfect remedy after a long hectic shift at the hospital! The dish was packed with flavour and the meat was falling apart. It brought back memories of the wonderful dark chocolate and chilli elements of a family friend from Belize's Mole dish that we used to enjoy when we were younger.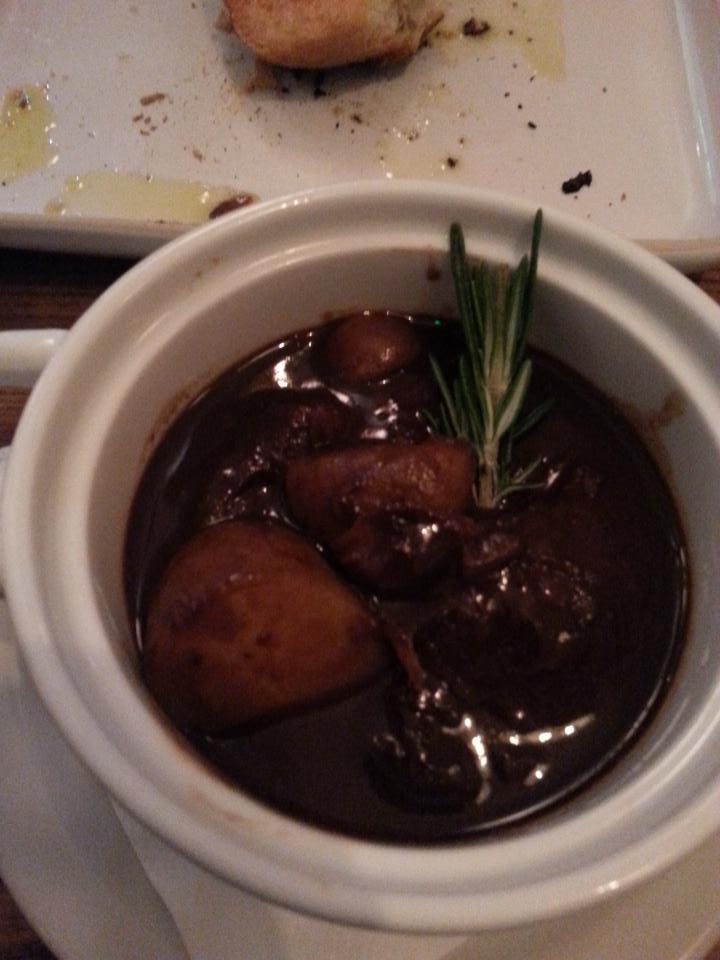 We then got the homely comfort of a brunchy traditional classic tortilla (£5.50):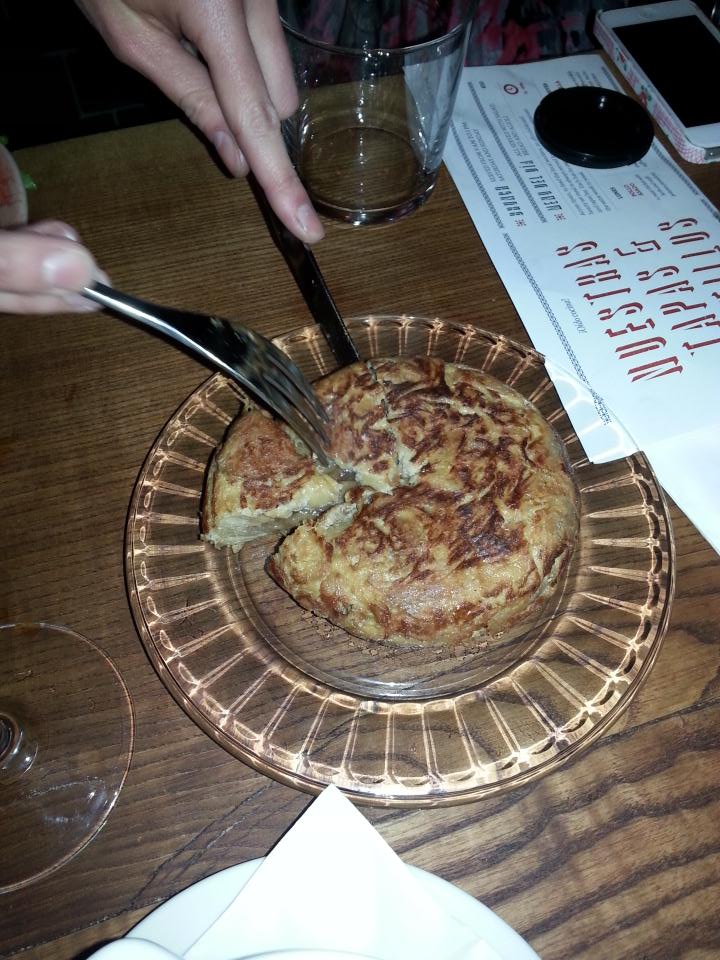 Next Omar delighted us with marinated beef with garlic, pan fried potatoes and peppers & finished with a demi-glass reduction. Gorgeous and a true delight to eat!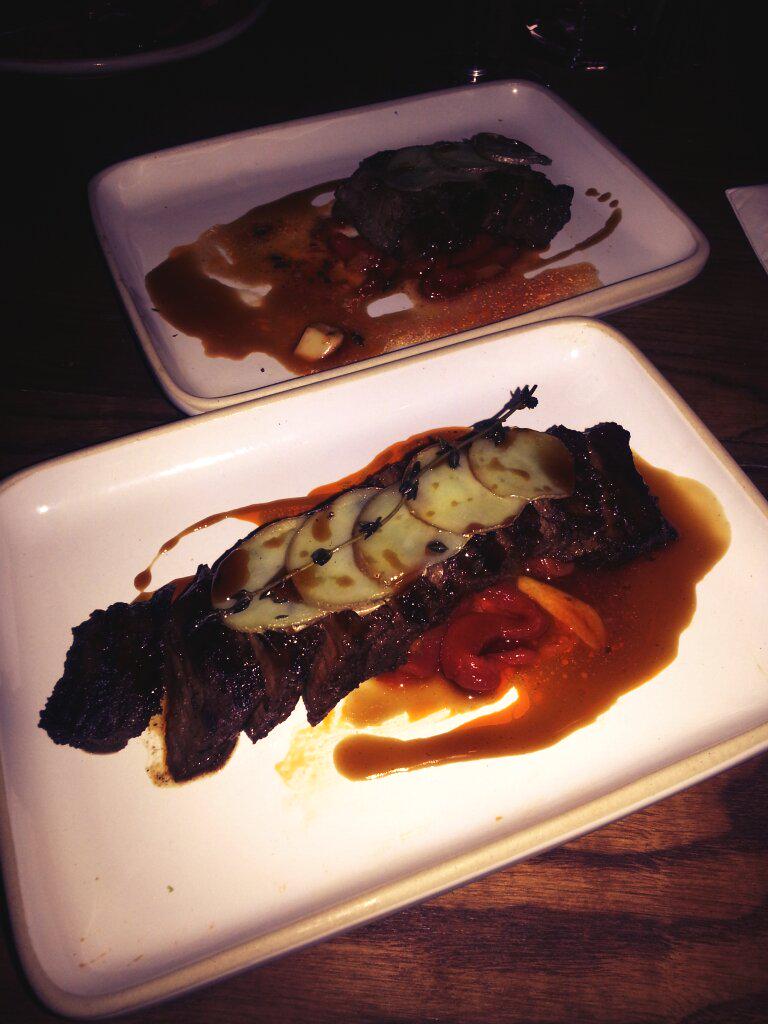 And we rounded off the meal with a dessert platter of Creme caramel,  coffee bonbon with condensed milk, and a traditional Easter brioche dessert with egg custard & cinnamon :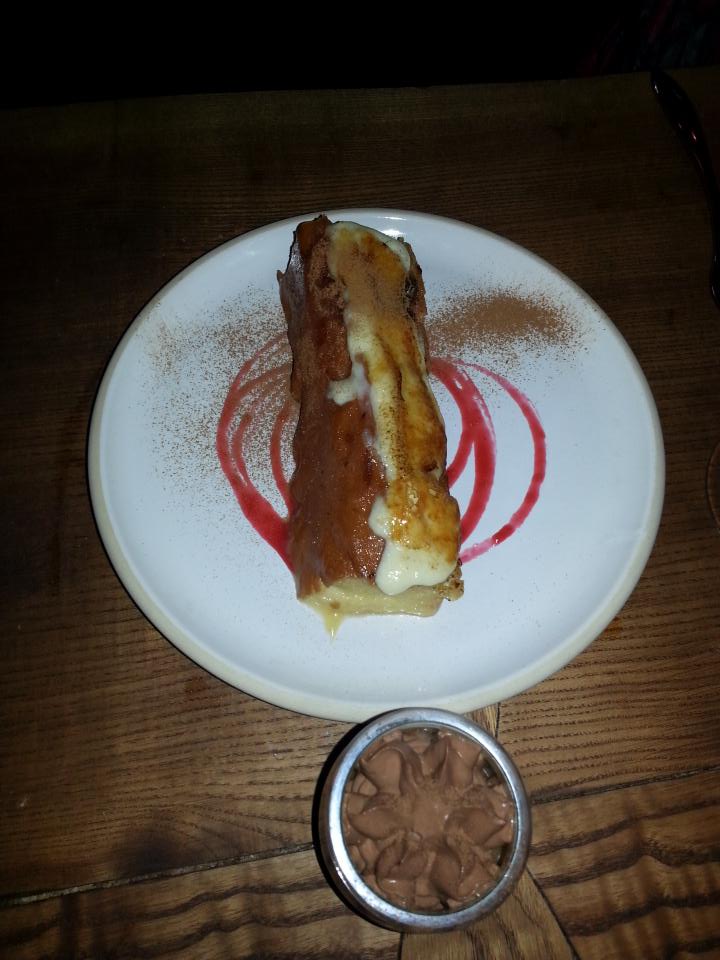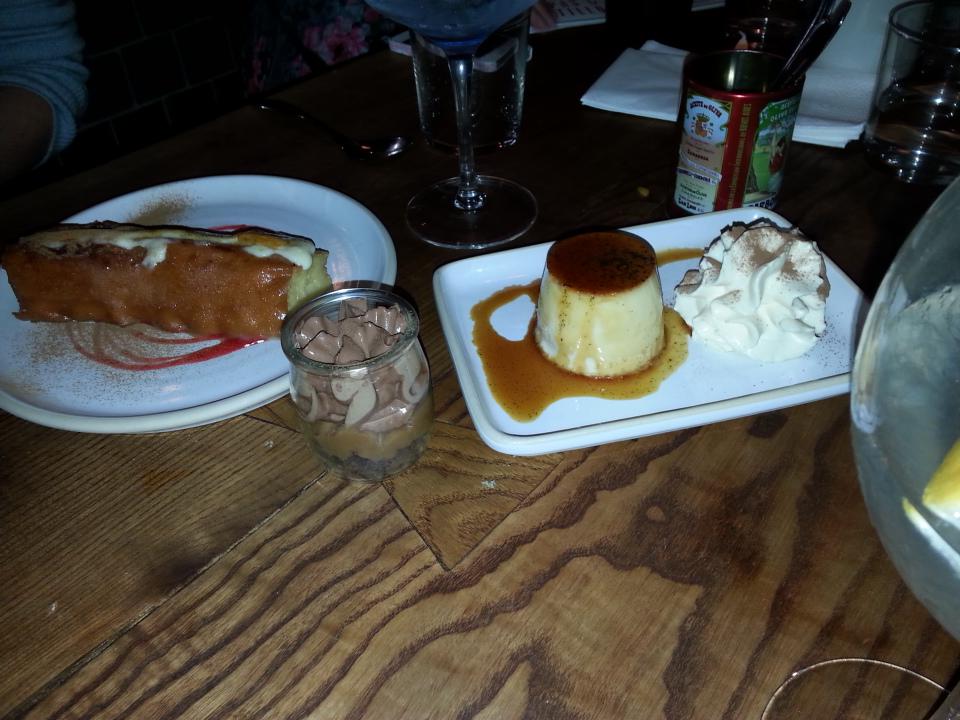 C's favourite was the coffee bonbon with its surprise of dark chocolate brownie pieces hidden at the bottom, whilst J's favourite was the cinnamon warmth of the comforting brioche dessert – ones which you could be happily enjoying whilst relaxing with your feet up and a glass of dessert wine to hand. Omar, a sofa and some footstools could be an idea for somewhere to decamp to post dinner (around the side of the bar in the corner)?
He even arranged for a blackout midway through the evening to remind us Goans of our eating by candlelight/ emergency lighting experiences! 😉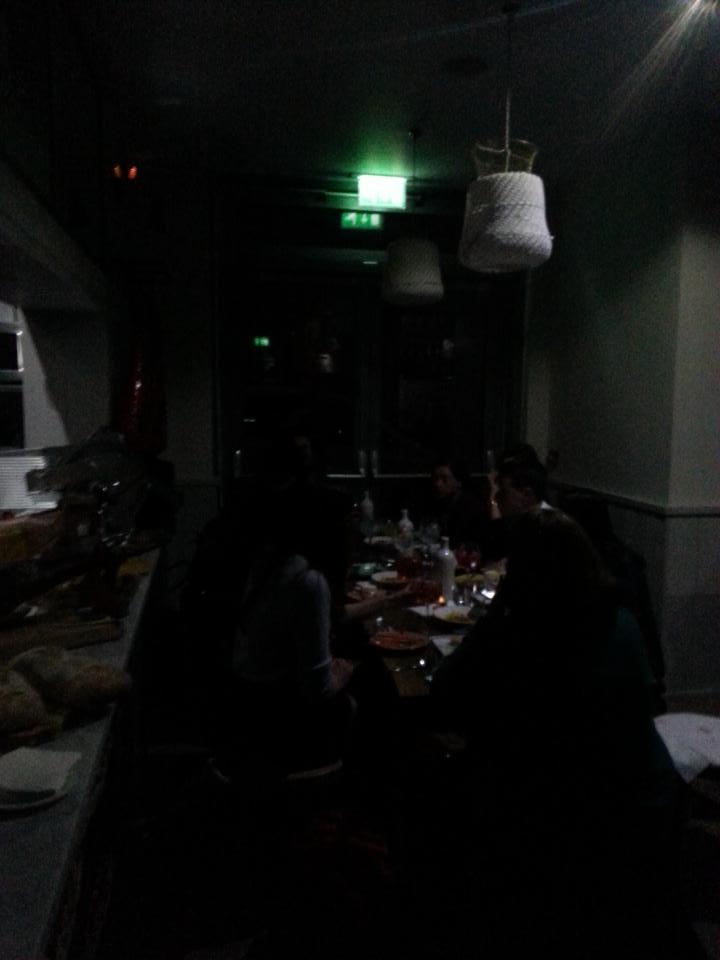 Ended the meal with a fantastic Victoria Ordonez Moscatel (£6.50) recommended by our waitress – a perfect way to end the evening!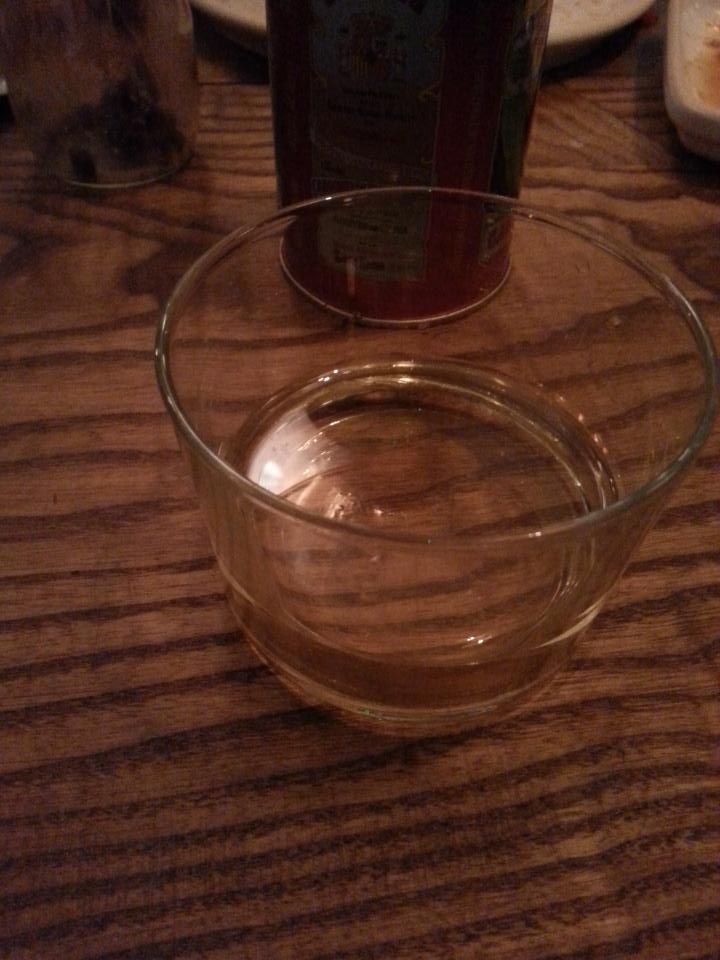 Omar is very passionate about his food, drinks and sourcing and this came across during the evening as he enlightened us on what we were eating.
Great food with a wonderful vibe that allows relaxed conversation, and with pleasant service. Thanks Omar, Sophie and Maureen. See you all again soon!
The menu tasting event was organised by Neil Reading PR.
Twitter: @tapasrevolution @NeilReadingPR @Soph_Macdonald @ginMare #foodie #bloggers
http://www.tapasrevolution.com/
http://www.neilreadingpr.com/home/
Please see our Facebook photo album for more pics from our visit.