We went to celebrate Norouz [Persian New Year] with the lovely Vida and her team at her Persian oasis of calm (from the city hussle and bussle) that is Dindin Kitchen, near Chancery Lane. We were particularly interested to see their celebrations, as we have family friends who are Persian also.
After a warm welcome, Vida briefly explained about the Persian traditions surrounding Norouz. She explained that Norouz marks the first day of Spring and the beginning of a Persian calendar year. At the heart of all celebratory gatherings is the sofreh-ye haft sinn or haft-seen table ( meaning the Table of the Seven S's) that is symbolic of all the things they hope for and comprises of the symbols of togetherness, health and wellbeing that are illustrated on the table by the seven items beginning with the letter 'S': Sumac, Senjed, Serkeh, Seeb, Sir, Samanu, and Sabzeh.
Additional items can be also added to the table dependent on the traditions of the family.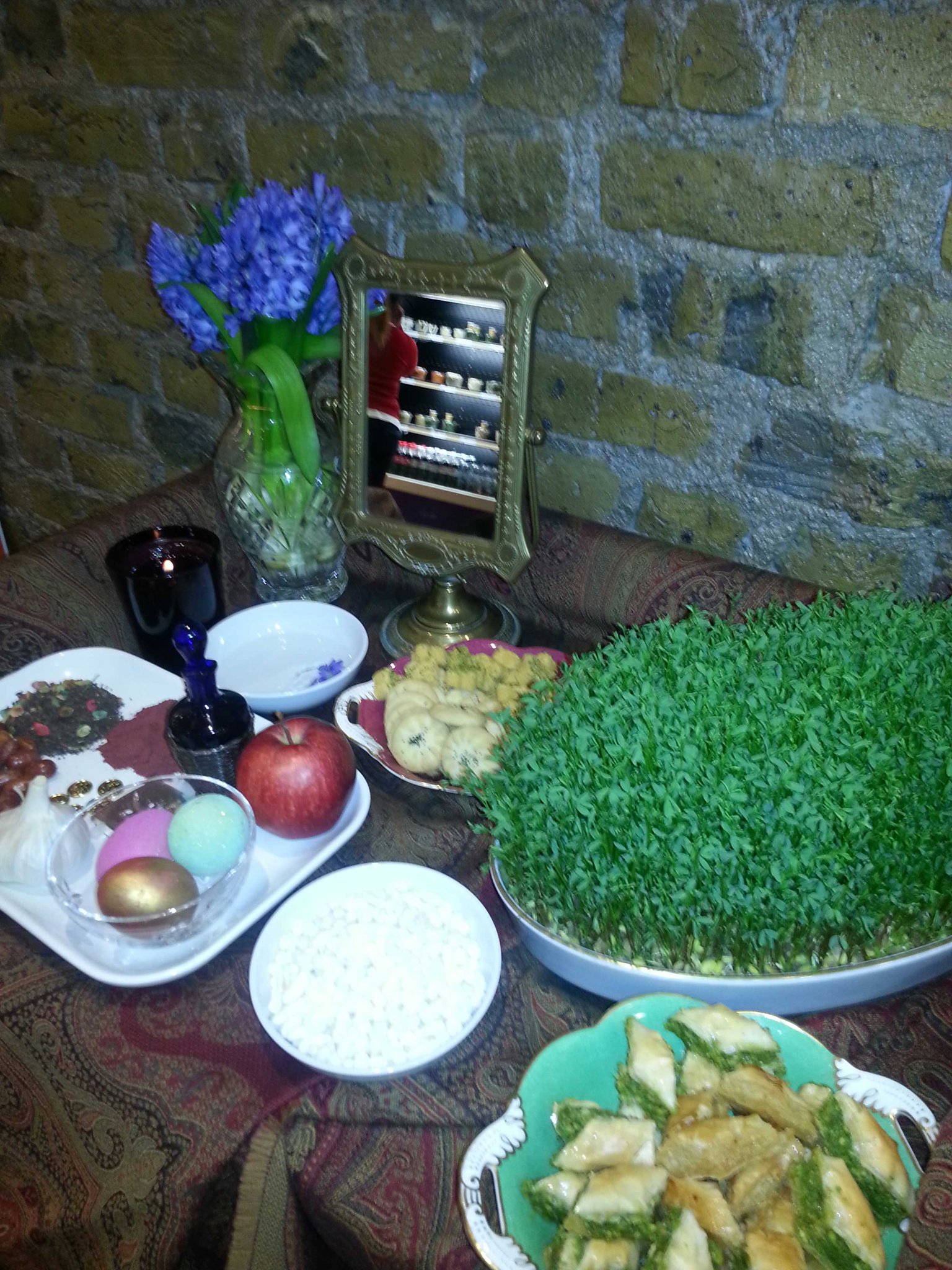 We were then first served kuku , Persian herb souffles. Beautiful, fluffy mouthfuls which went perfectly with the well thought out condiments.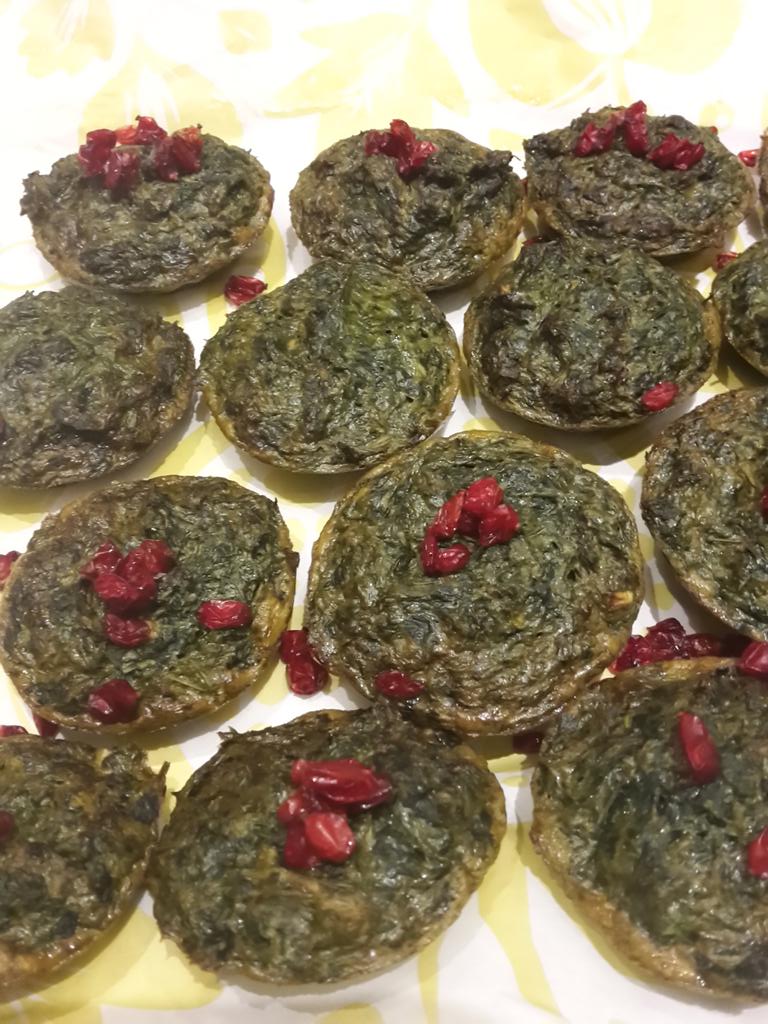 Besides some other small delicacies to whet out appetites, we next were served Persian spiced baked salmon, that was still wonderfully moist and flaky, with a traditional special herb rice that was bursting with vibrant green and yellows from the herbs, saffron and turmeric. A perfect combination – the herb notes complementing the freshness of the salmon: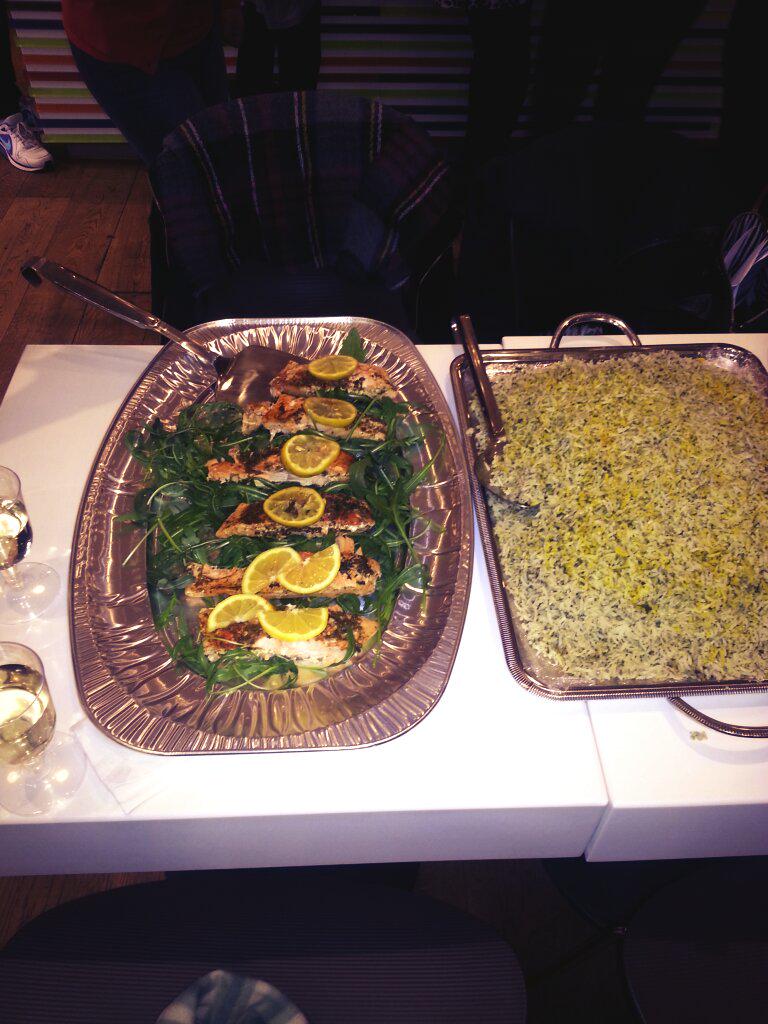 And then on to a fragrant, lime infused beef stew that was served with warm Persian sesame seed bread / the special herb rice: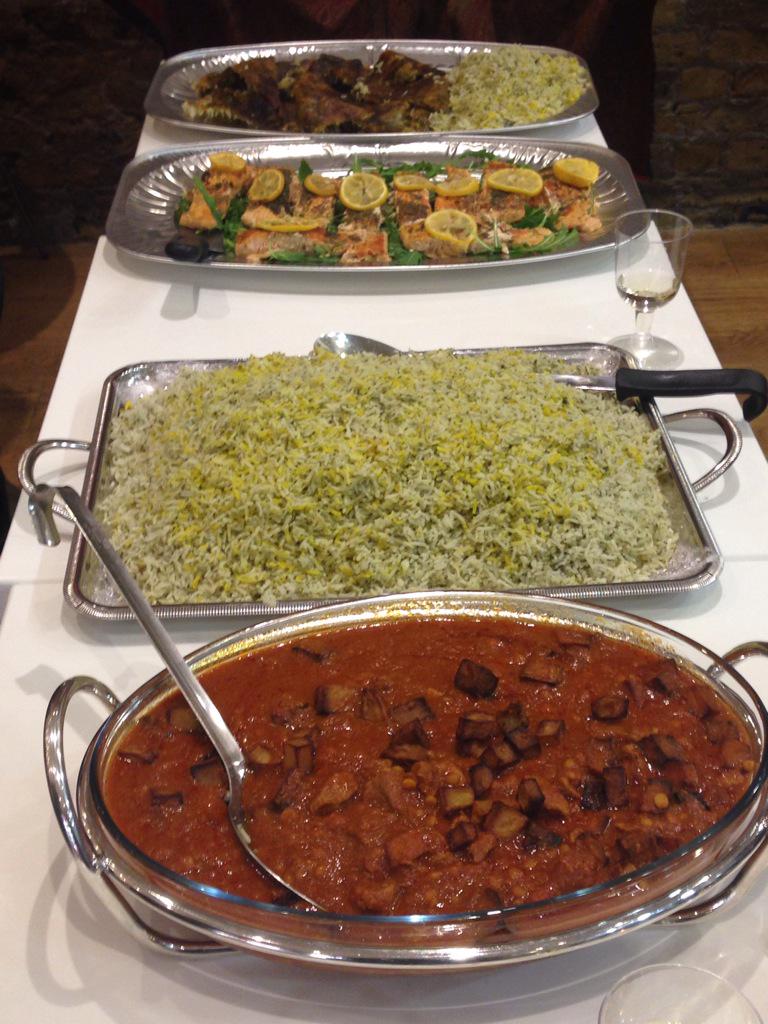 My favourite part with Persian main courses is the tah-dig or golden crust – in this case from the buttered bread used to coat the base of the traditional rice cookers. A crispy delicacy that family members fight over!
Bring on the sweets!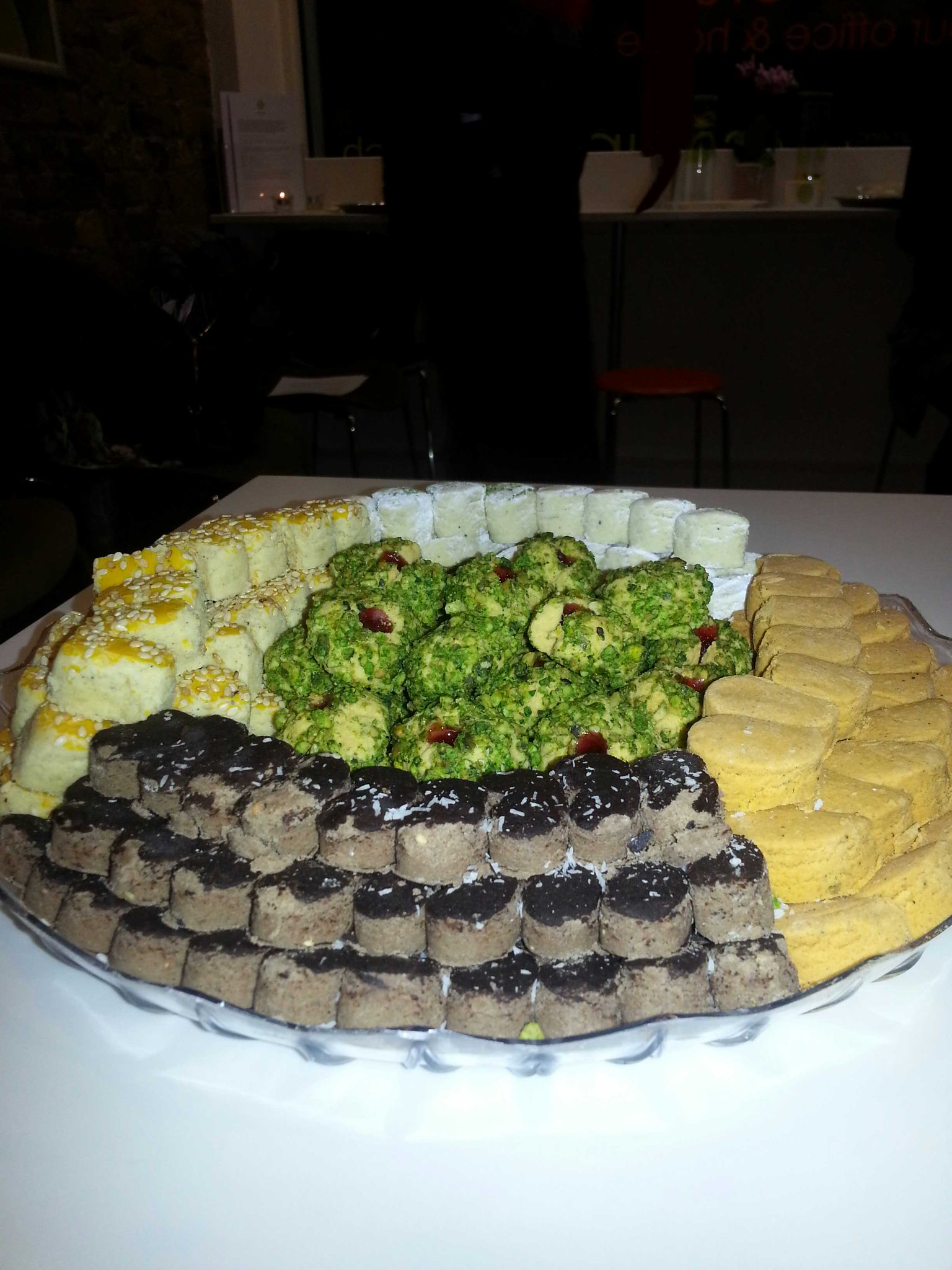 We were served naan berengi (traditional Persian rice cookies). They are made of rice flour and some had rose water, chocolate and pistachios added to them, plus we were also served moreish rosewater baklava crammed full of nuts and had a fabulous honey stickiness. A wonderful and perfect end to a celebratory meal.
Happy Norouz Dindin Kitchen and Vida!
Highly recommended, and see you again soon.
Twitter: @dindin_kitchen @vidatayebi @SauceComms #foodie #bloggers #Norouz #PersianNewYear #HaftSeen