We went to Pizza Union, a fun and funky joint near Liverpool Street. As the name would suggest they specialise in pizza and the giant wood fired oven dominating the open plan kitchen indicates that they take their work seriously. The pizzas cook in minutes and their light crispy blistered crusts are maybe the best we've had outside Italy. It's a super speedy operation, you place your order at the counter, they give you a buzzer that vibrates when you need to pick up your pizza. Job done.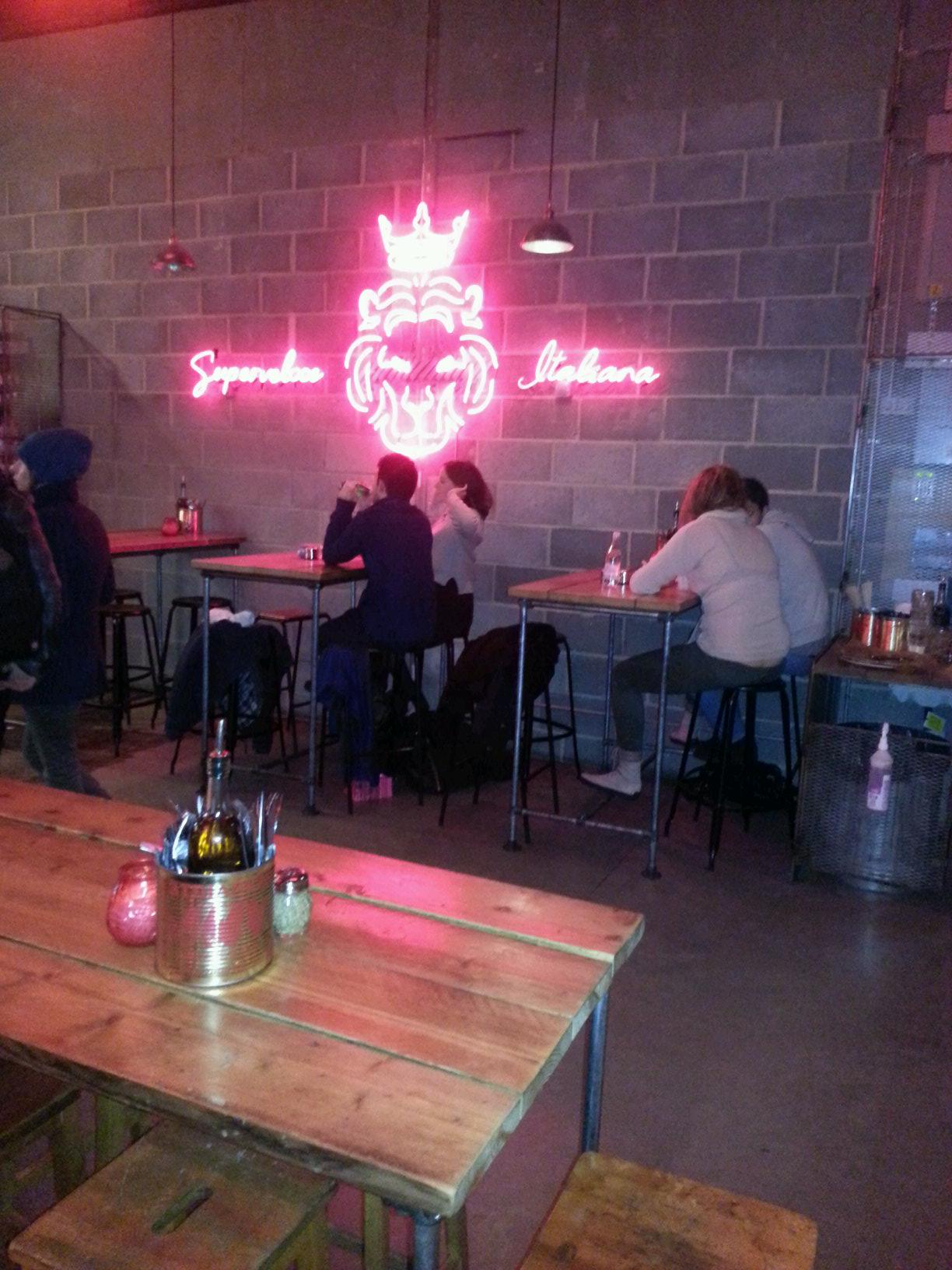 We started with a bottle of Prosecco (£15) which definitely whetted our appetite for the main event.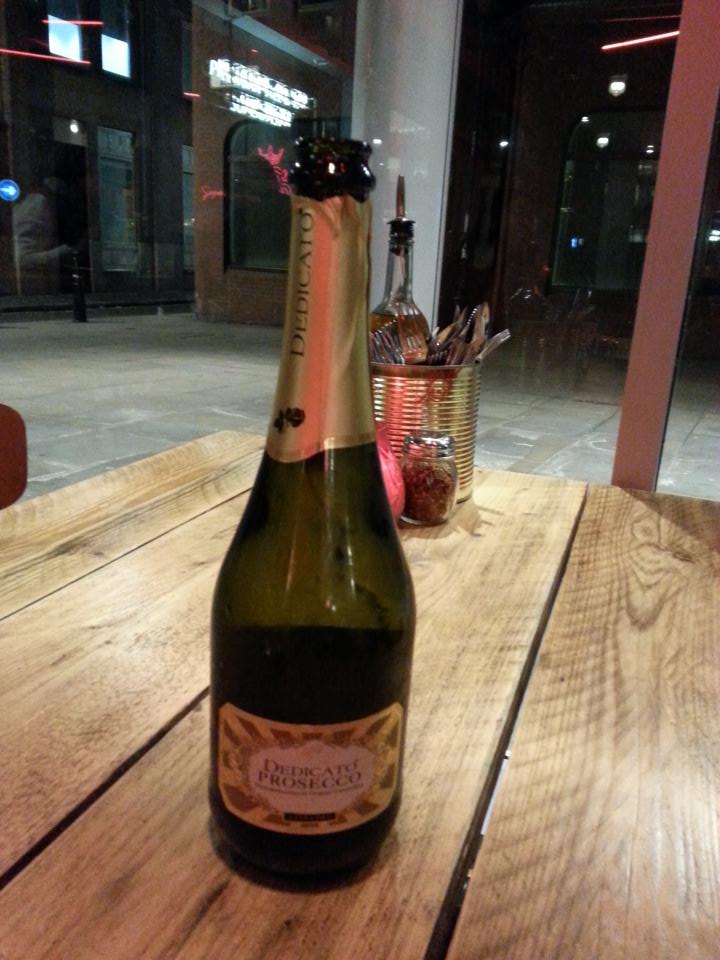 I had the Calabria, an unusual combination of n'duja (spicy sausage) marscapone and rocket (£5.95). I really enjoyed it, the contrast between the properlyspicy sausage, more like a paste, and the creamy marscapone. J had the Stagoni (£6.50) a quartered pizza with four different toppings, cotto ham, pepperoni, mushrooms and artichokes. For those who have food intolerances they also do a gluten free base that J vouches for. In our opinion, the best pizzas outside Italy we've had! Perfect thin crust and base. My only complaint is that the standard Shoreditch look (bare bricks, lots of glass) makes the restaurant cold and therefore the pizza goes cold quickly too. This is the second dinner this week that I've eaten with my jacket on, I'm starting a campaign to bring back carpets and curtains!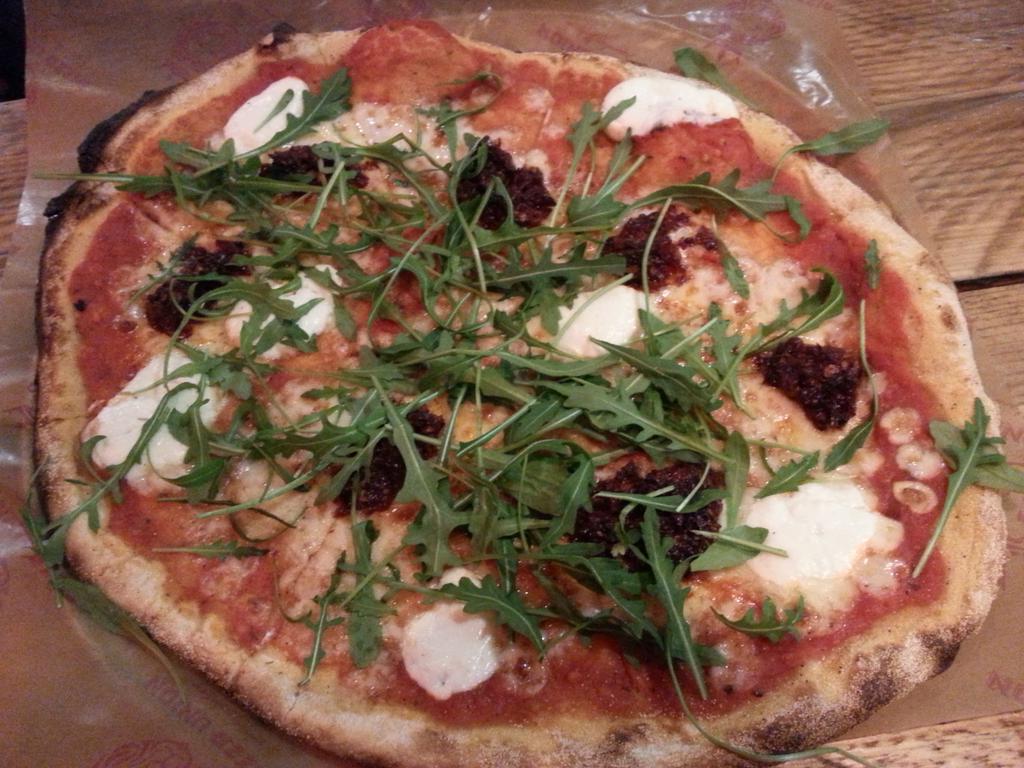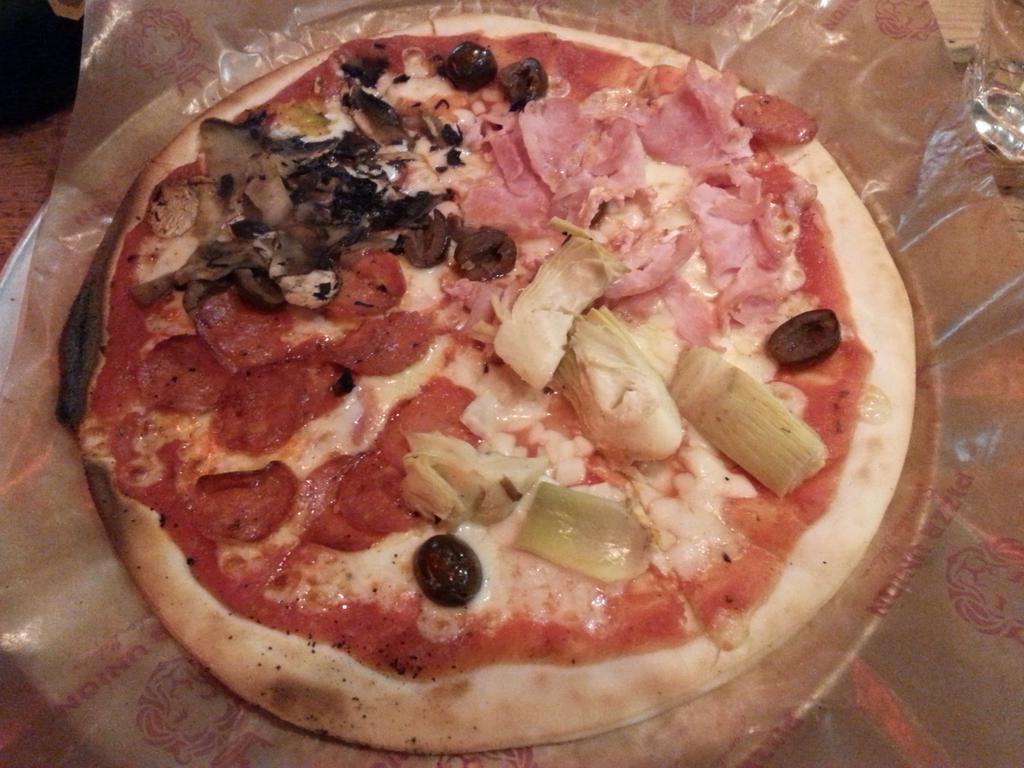 But save space for dessert for they do dough rings filled with Nutella and marscapone (£2.95), that are things of beauty. You might feel dirty afterwards but whilst it lasts it's a joyous experience, biting into warm dough, feeling the Nutella squirt over your fingers. Go with someone who already loves you because this is not an attractive look (unless you have niche tastes…). J got the Caramello version (£3.95) which comes with salted caramel and peanuts in addition to the Nutella. Also pure filth but in a good way!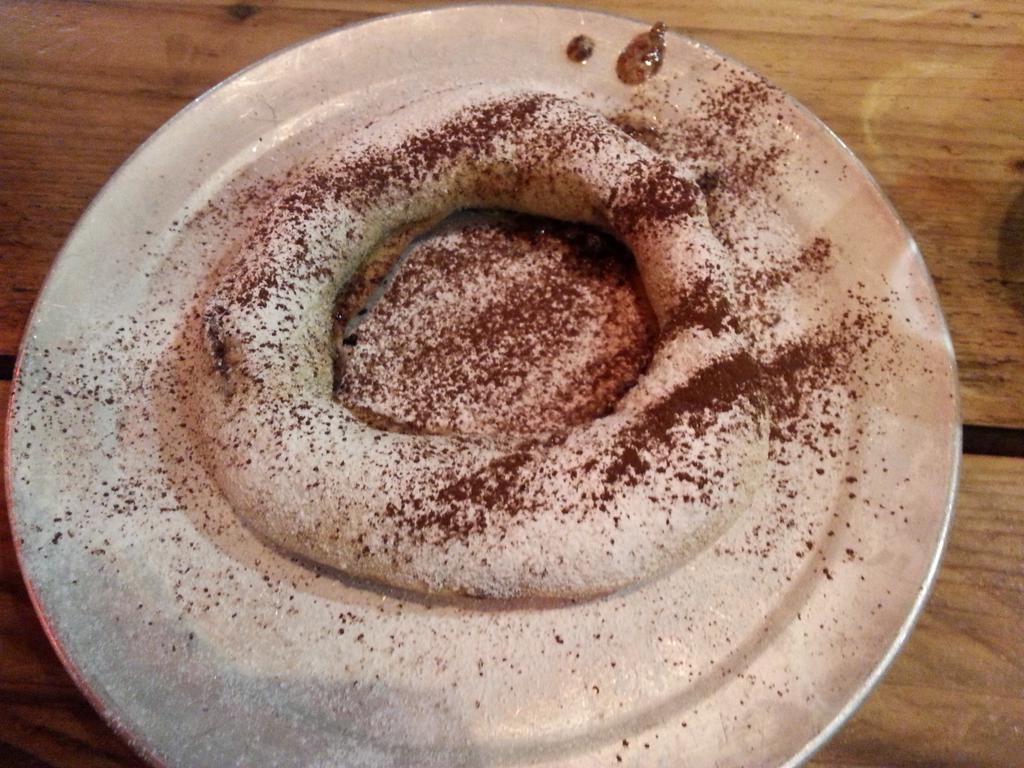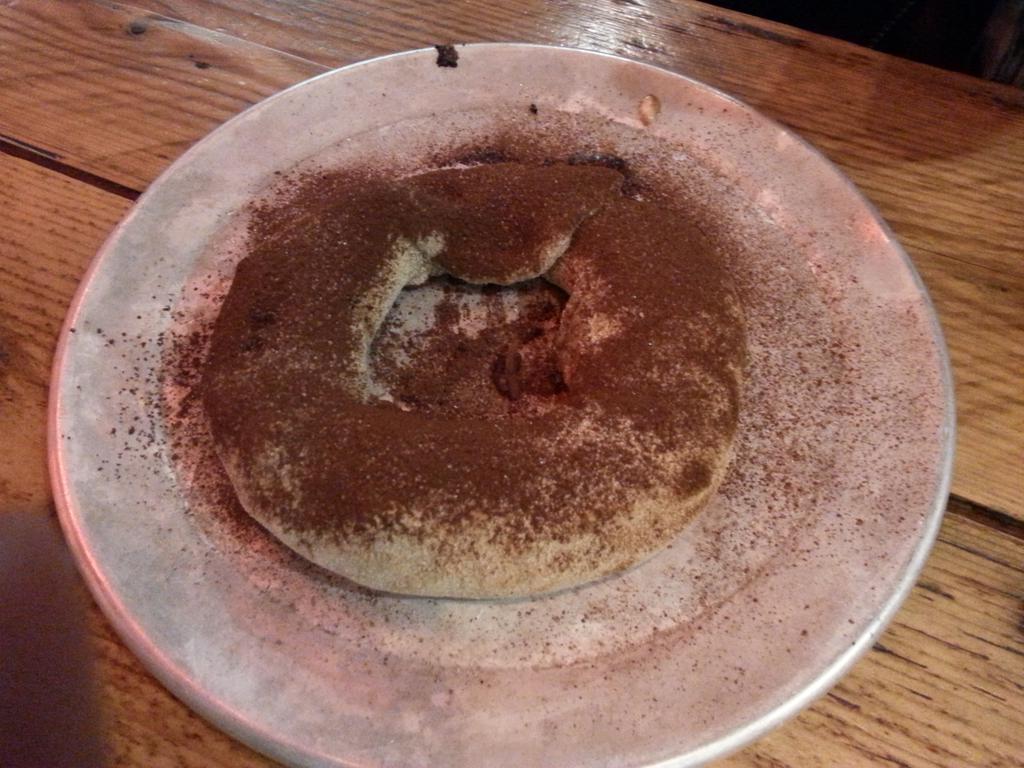 Go, the pizzas are cheap and great, what more do you want?
Twitter: @PizzaUnion @VONmarketing
Please see our Facebook photo album for more pics from our visit!