We went for lunch to one of the little sister branches of Hawksmoor London: Foxlow in the posh city environment of Clerkenwell.
Got a warm welcome as we walked into the open plan dining area and through into a bright side annexe – this was perfect as it allowed us to talk more easily without having to shout over the other tables to be heard.
We kicked off with kabanos and crispy squid, which came with a beautiful mayonnaise containing additions including shallots, lemon grass, lemon, paprika and mayonnaise. This complemented the squid perfectly! We could have eaten a container full of the stuff it was so good, but restrained ourselves for our mains. Foxlow, we would love the recipe!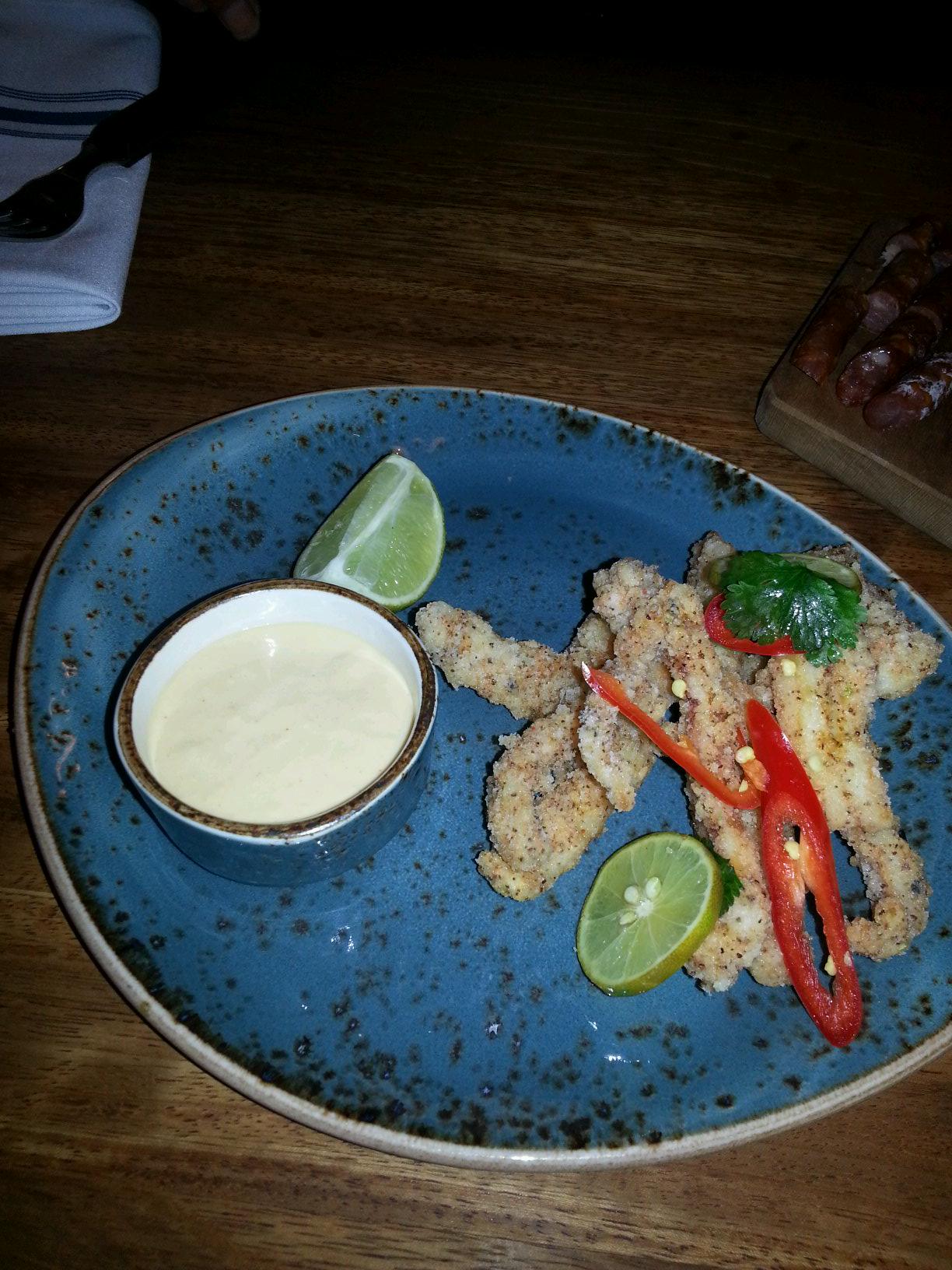 C got the flat iron steak with chips and sweet potato hash. Loved the sweet potato hash, though the flat iron steak was a bit chewy, think Flat Iron in Beak Street sous vide theirs to tenderize it.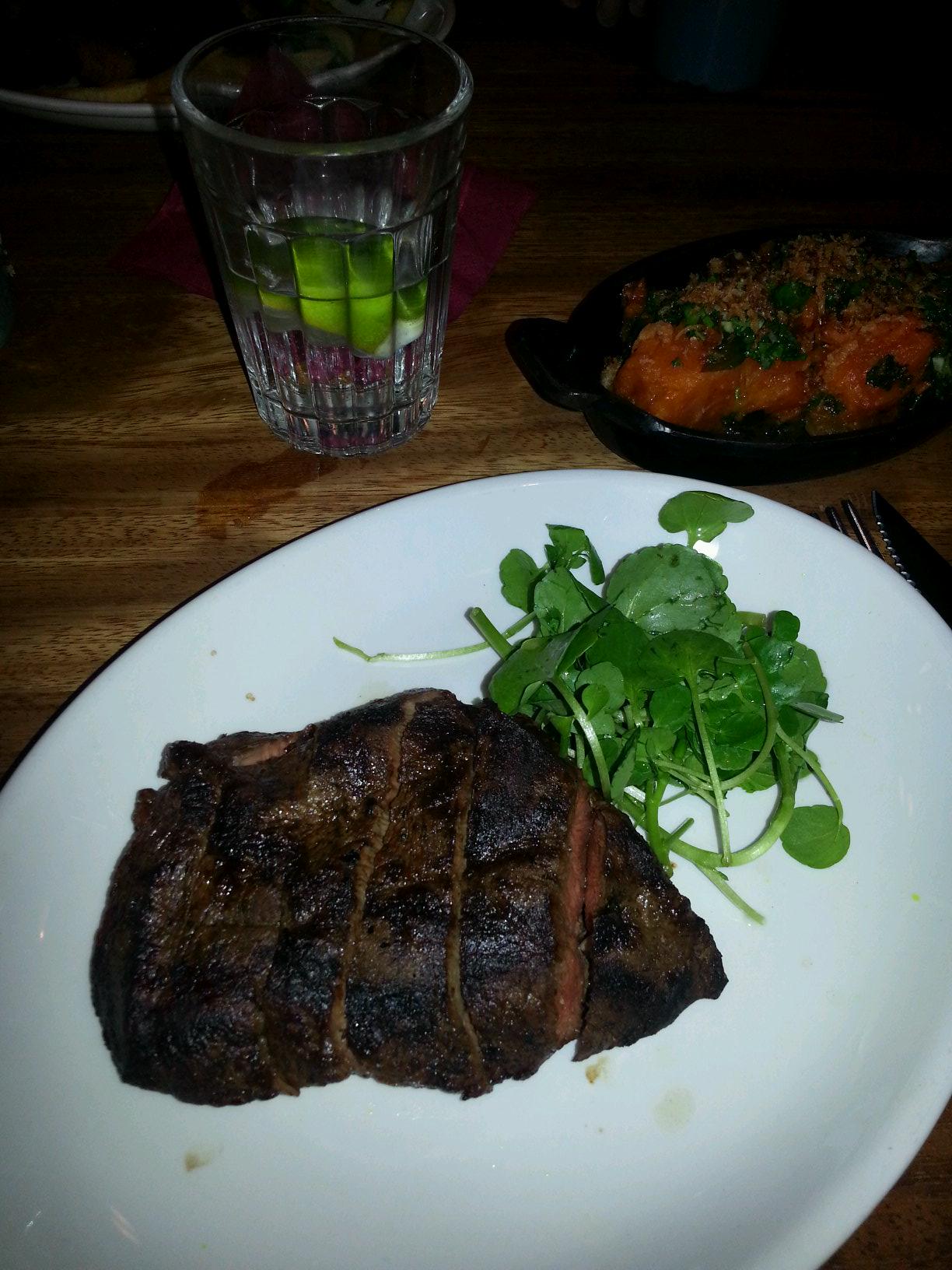 I got the beautiful, spice infused Indian Spiced Sea Bream, though it could have done with a little less turmeric in the marinade. Loved the curled decorations of mooli and cucumber, and the scattering of the kalonji seeds. Great addition to the dish, and it was a welcome  texture dimension.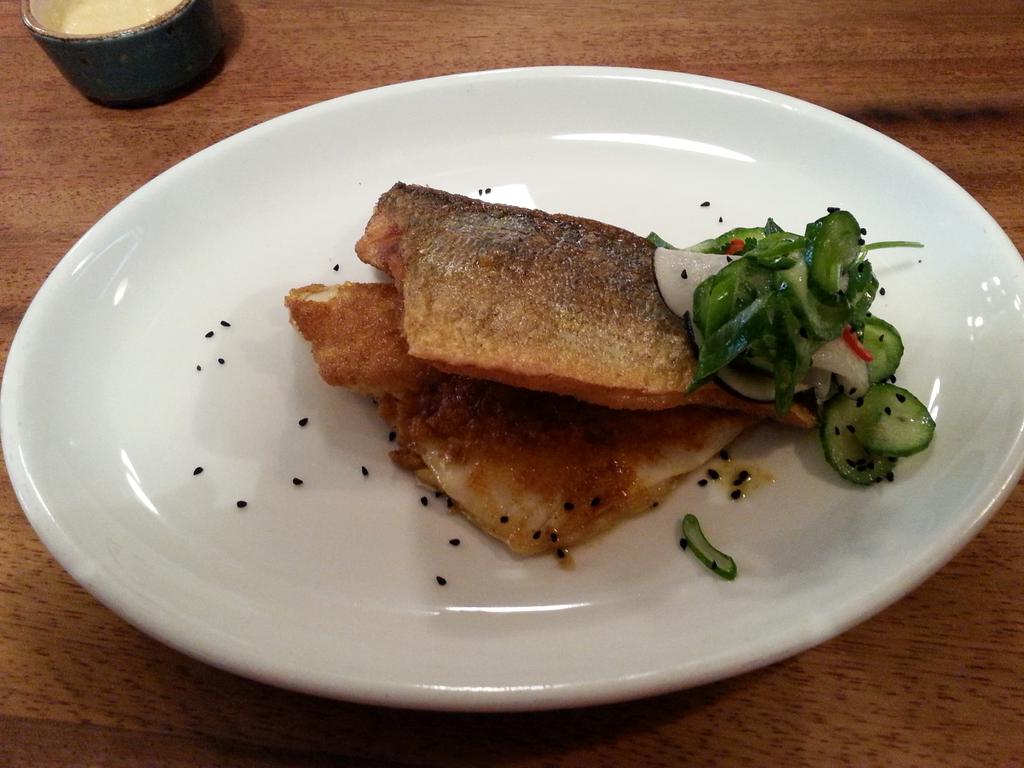 We finished off our meal with an Elvis Sandwich, Pannacotta with rhubarb, Chocolate sundae with hazelnuts, and a Salted Caramel Popcorn sundae complements of our lovely waitress Blanca.
Unfortunately, the Elvis Sandwich was a bit of a let down as the brioche was hard like toast whereas we were expecting something softer, more like French toast. Also the combination of peanut butter, candied bacon, and salted caramel just made it all too salty for a dessert.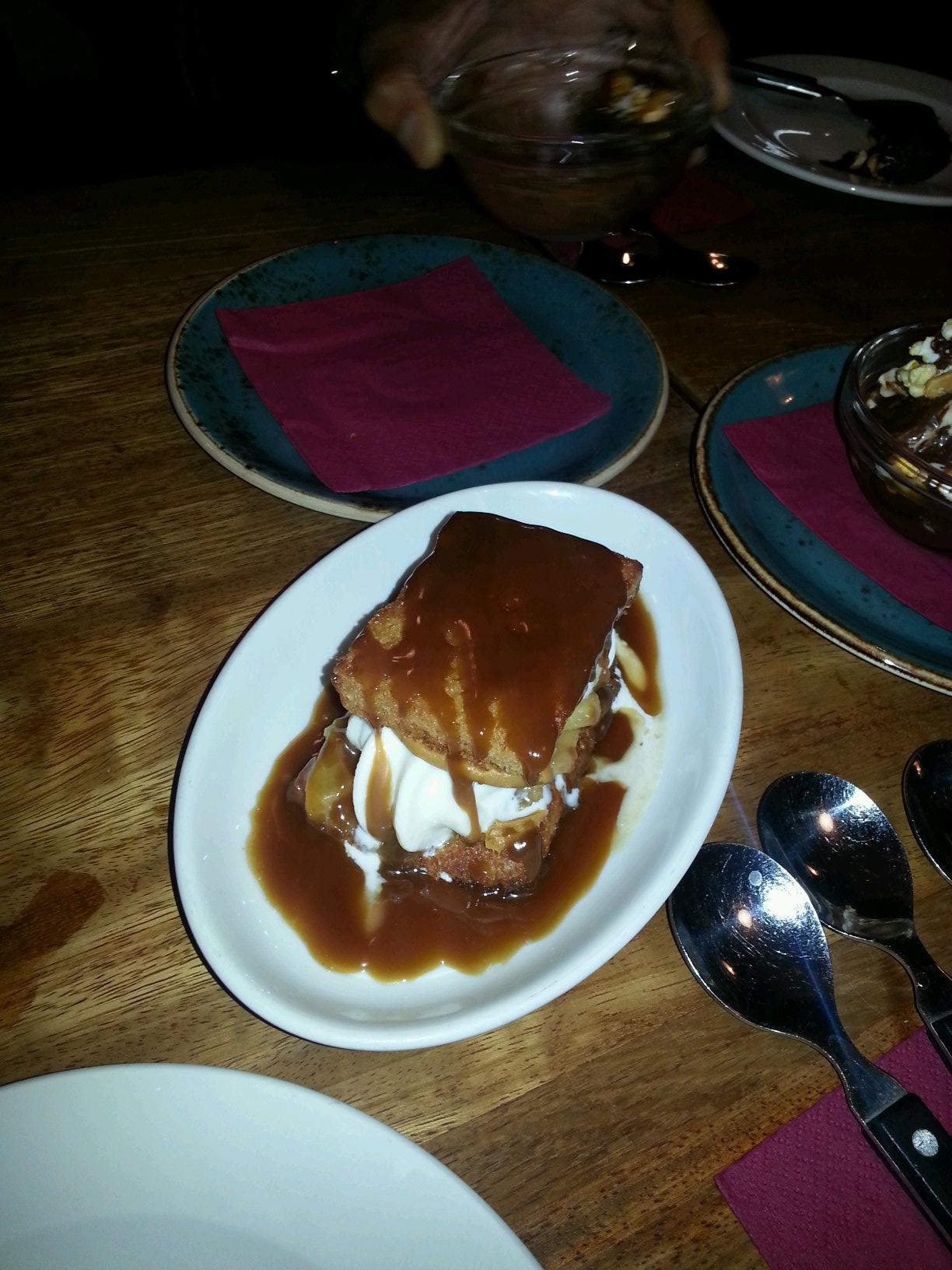 The tartness of the rhubarb complemented the velvety, vanilla notes from the panna cotta. Our favourite dessert was the Chocolate sundae with hazelnuts, a wonderful rich dark chocolate hit accompanied by the crunch of the hazelnuts.
Great, attentive and friendly service, and we are already planning our return trip to sample their brunch menu. We are also looking forward to checking out their new branch in Stoke Newington @FoxlowN16, closer to our neck of the woods! If you would like to know about the soft opening of this branch sign up on the Foxlow website and do it quick because they're opening soon.
Twitter: @FoxlowEC1 #Excellent #AttentiveService #Blanca & Thx #Chris @Bookatable
Please see our Facebook photo album for more pics from this visit.