We met the lovely, friendly Christina (Roast restaurant Social Media Co-ordinator) to collect our entry cards that we had won in their competition and had a brief chat before being let loose to explore on the final day of this festival.
Whilst we waited for the chefs who we were keen to watch at The Winter Fire Pit, we went to check out the culinary creativity over at the Ford Protege Project; where aspiring chefs are supported by the culinary star mentors. There we got to try some unusual flavour combinations in dishes. Especially enjoyed watching Chris Thompson (Sous Chef at Duck and Waffle) creating his dish below like a pro.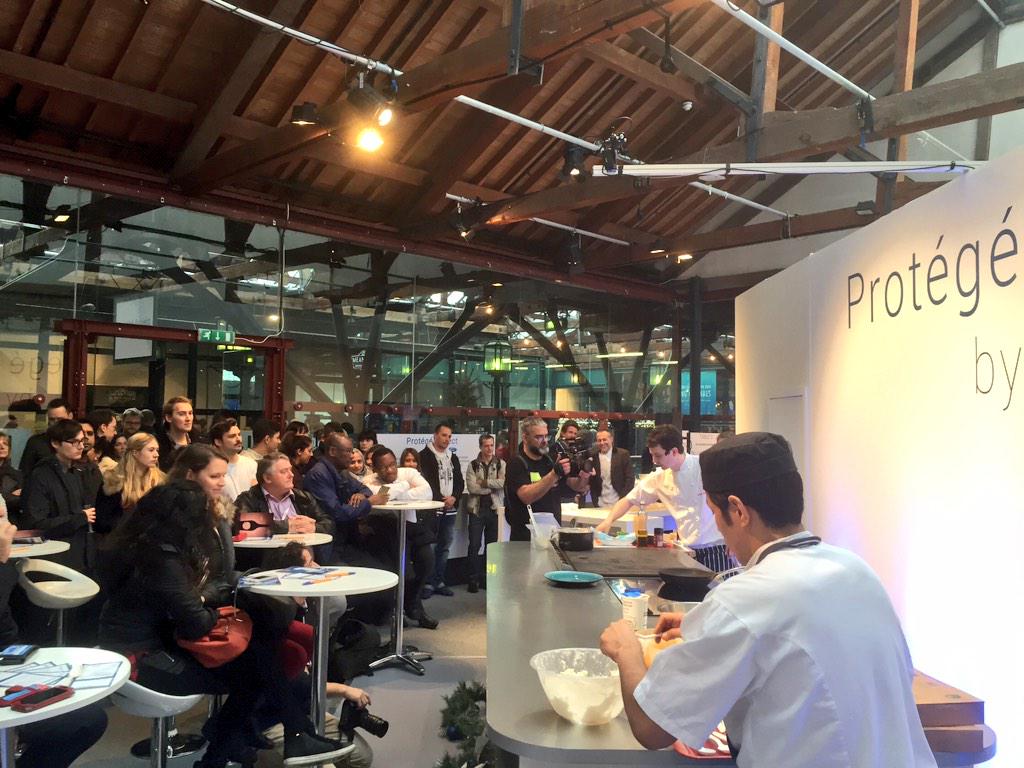 We quickly stopped off at Asda's Extra Special Kitchen to watch a butchery masterclass of how to prepare lamb shanks with a nut crust and also a rolled pork belly with baked red onions and garlic. Thought that the pistachio added to the crust mix was an inspiration and also added some colour!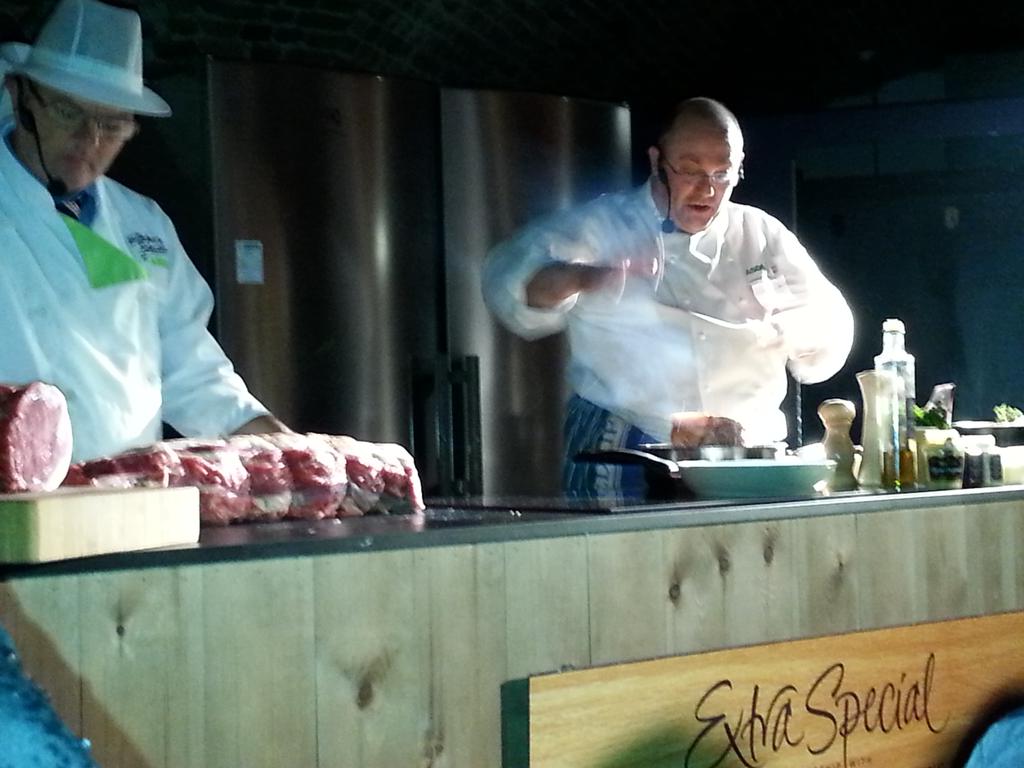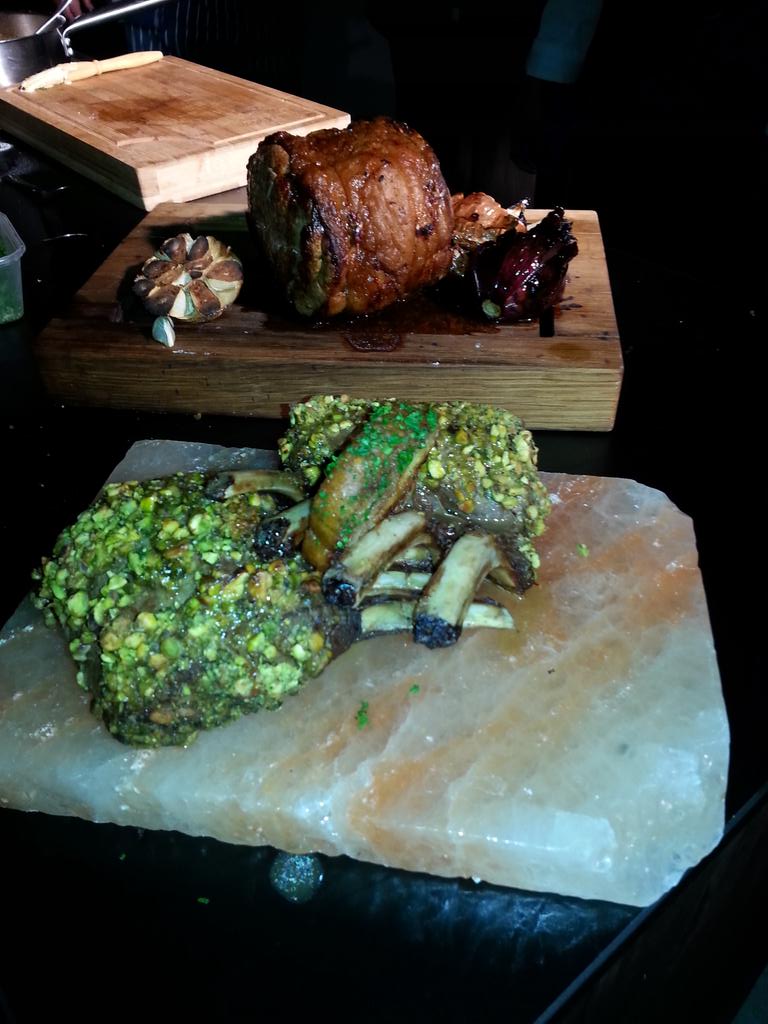 It was great fun, though cold, watching culinary stars creating foodie magic over the fire pit. Enjoyed watching Marcus Verberne (Head Chef at Roast) in action.
Other leading chefs who we watched avidly at The Winter Fire Pit were: Aidan McGee (The Truscott Arms), Atul Kochhar (Benares), and Cyrus Todiwala (Assado). Aidan below in action!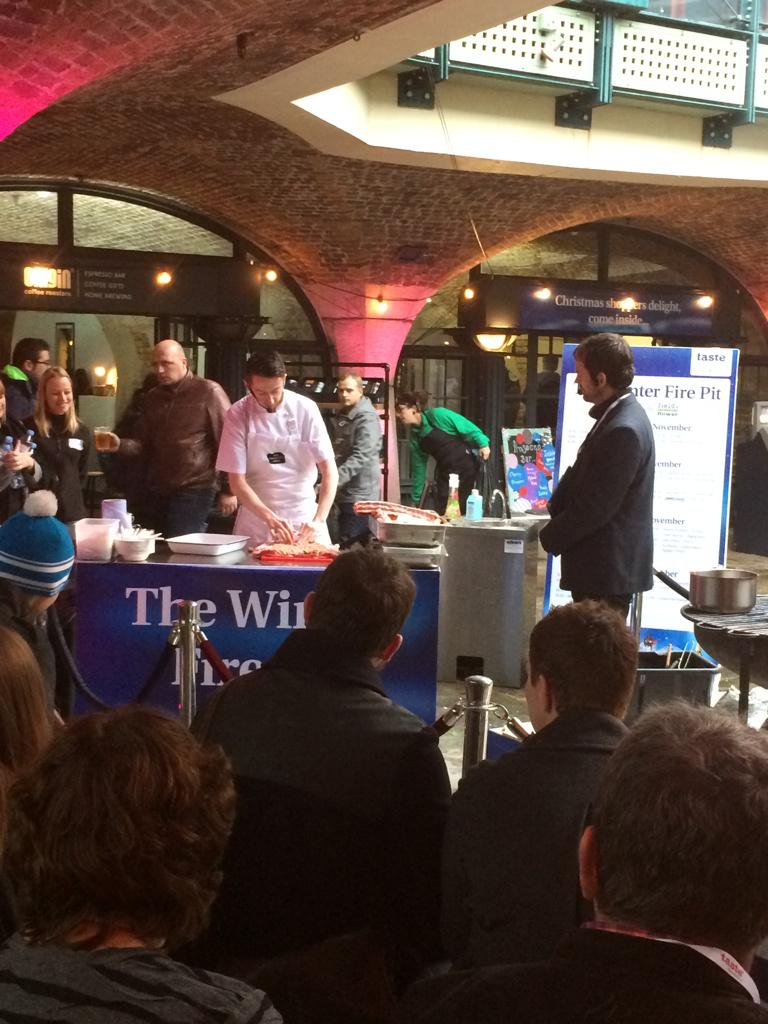 Origin Coffee provided us with beautiful espresso and latte which were the perfect pick me ups after getting a bit wet when we had to venture outside to The Winter Fire Pit.
Then a pit stop at Gu Puds to try out my swinging and eating skills!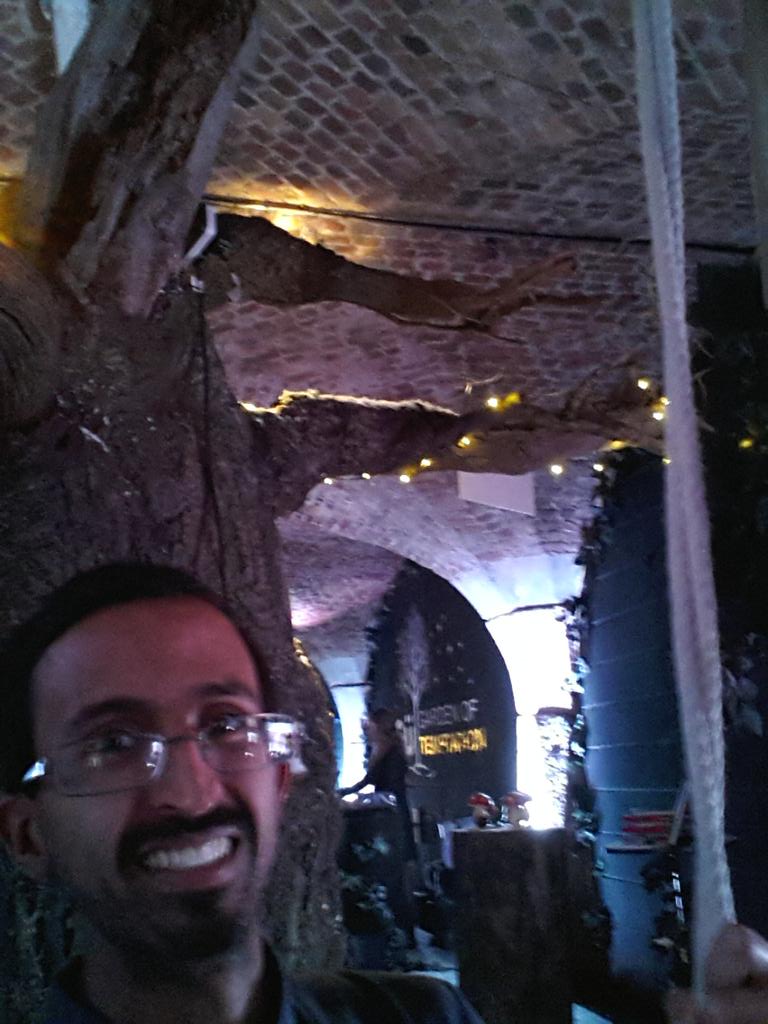 We took a break from some of the talks and demonstrations to wonder around the cosy indoor Producers Market. Make sure you save space though for any planned food, as it is easy to get quite full on all the samples you get offered whilst you wander about. Also, do what we did and buy the products you like but leave it behind the counter with the stall holders with your name/ business card attached as it saves you carrying them around the whole day (just make a note on the map so you remember to collect your bags after!).
I am partial to a glass of port, and the friendly team at the wine2laydown stall talked us through a large selection of ports whilst letting us try quite a few. My favourites were the Quinta do Infantado Ports 2001 & 2008 as they had a wonderful rich, peppery hit on the nose and a strong, robust flavour with a honey caramelly finish. A pleasure to drink, and I will be ordering more to help get us through these colder winter's months!
We returned to the Asda Extra Special Kitchen to learn from Mel and Jess (Leith's School of Food and Wine) how to make a pastry encased baked camembert,  stuffed grilled tomatoes, and poached pears with a stilton and nut crumb. The camembert was all crusty on the outside but oozing warm gooeyness as soon as they cut into it. Absolutely loved the flavours and textures of the poached pears which were cooked in a mix of orange juice, rioja and whisky with the creamy, pungent hit from the stilton and the crunch from the crushed walnuts in the crumb coating. Also, they showed us that you could serve some of the poached pears sliced on top of chicory leaves and topped with crumbed stilton. They finished off with showing us how to make chocolate fondants, the secret to always getting  a gorgeous liquid chocolate centre is to put one of the Asda extra special truffles into your batter, a little trick I'll be using in future!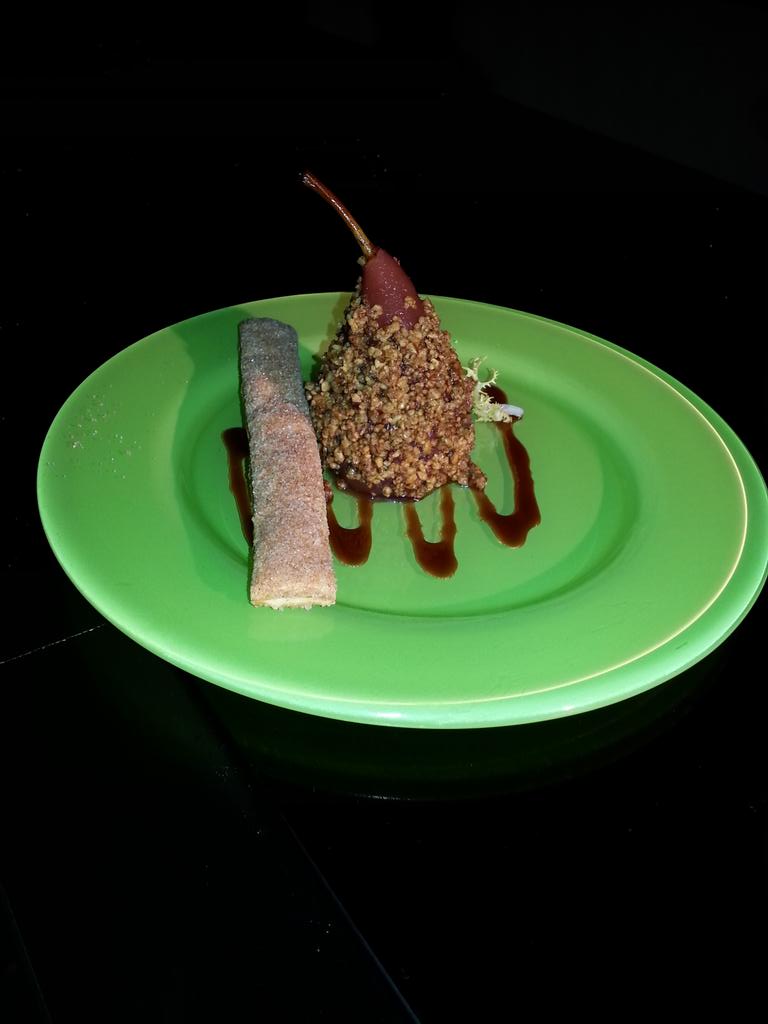 Asda then followed this demonstration with a talk from their head wine buyer Philippa Carr, who talked us through the various white, red and sweet wines on offer that were appropriate for different occassions.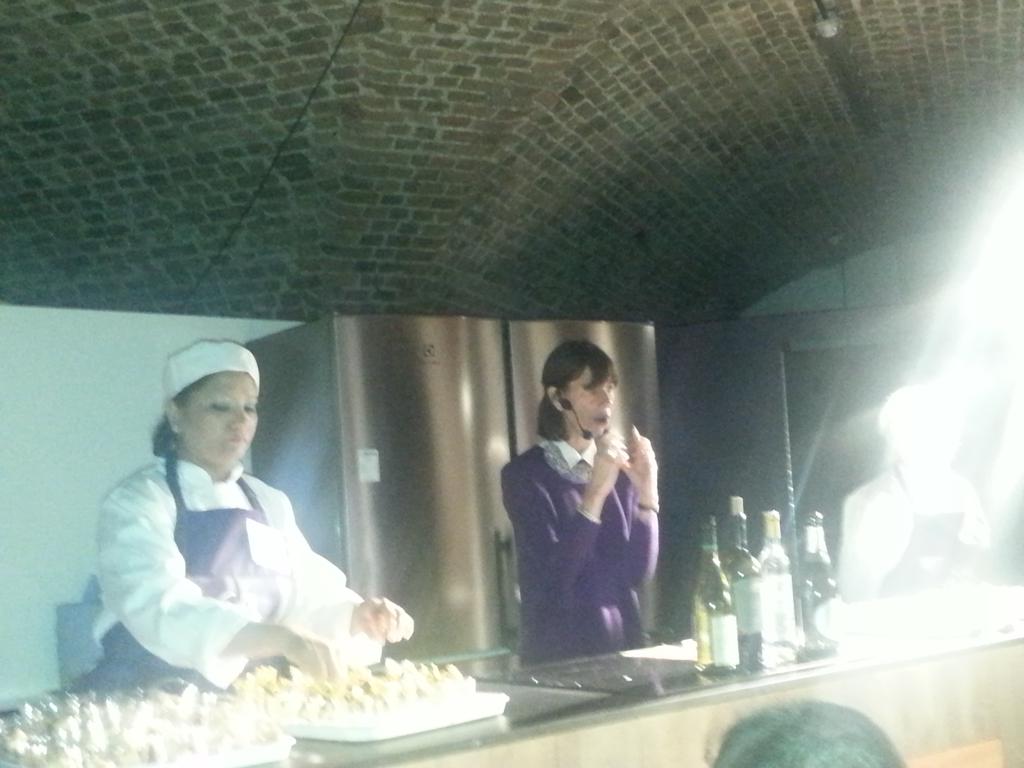 There was great music at the Coffee House Sessions stage including from Dom Rosenfeld.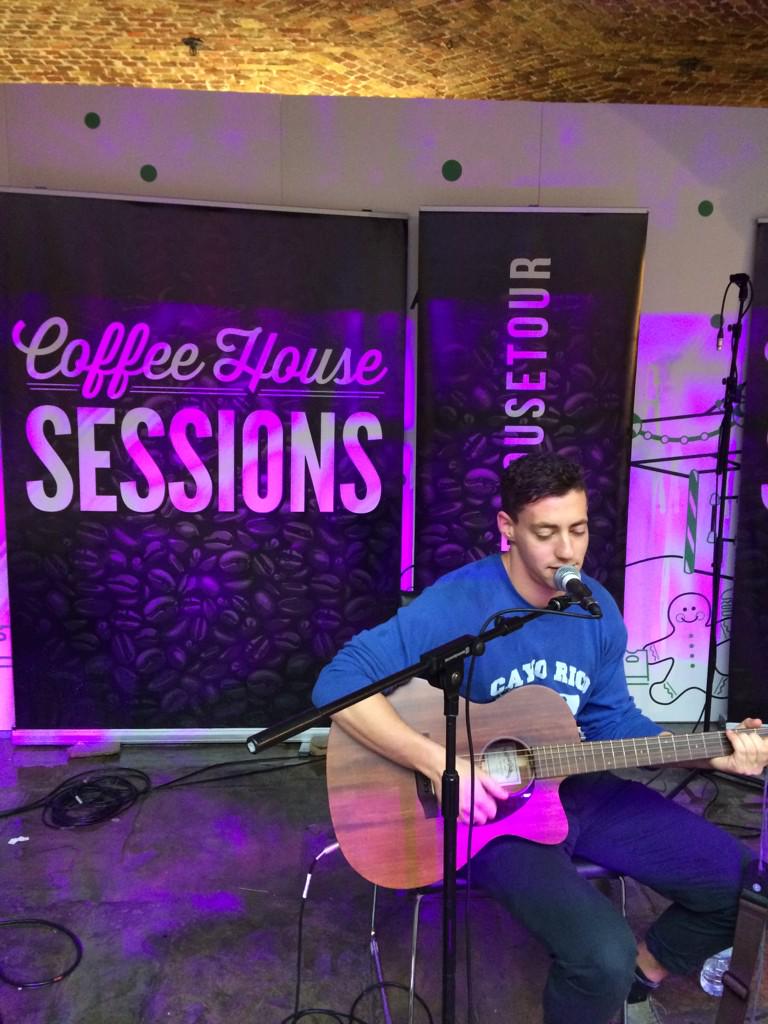 Also stopped by for a sugar boost in the form of Christmas marshmallows at Mallow & Marsh.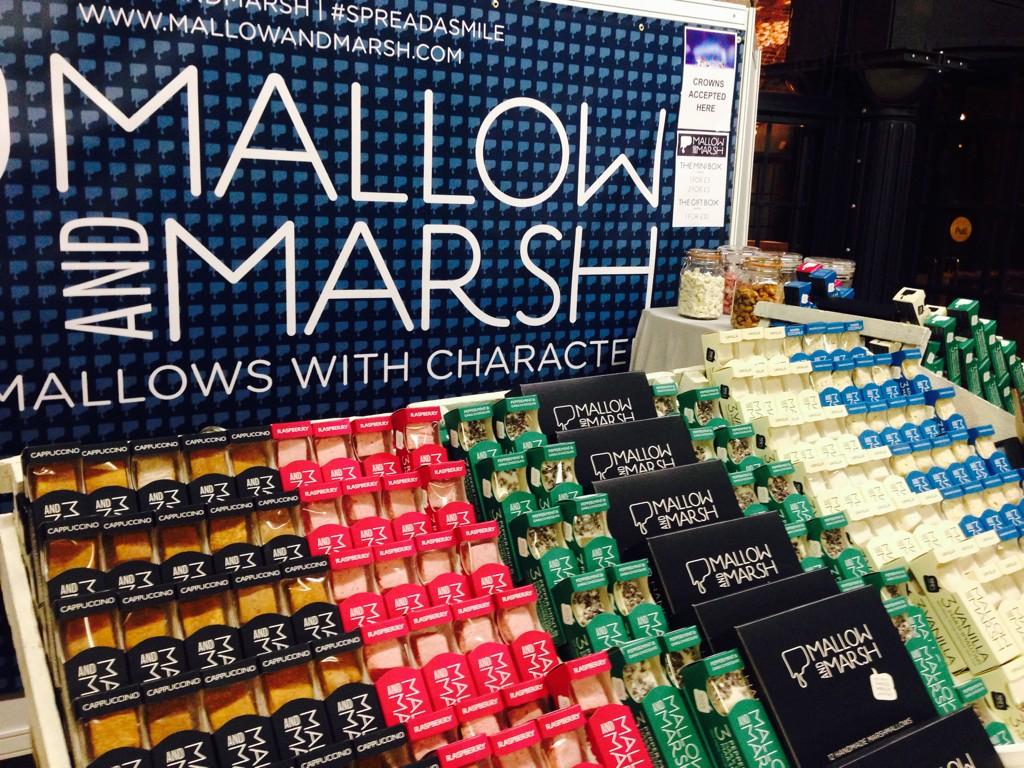 Loved how relaxed MasterChef Champion 2014 and Malaysia Kitchen Ambassador Ping Coombes was whilst she demonstrated how to make Beef Rendang in the Malaysia Kitchen. It was a beautiful dish, fragrant and flavourful, and we also enjoyed chatting to Ping briefly after the last afternoon demonstration.
It was a cold and rainy day, and when you were standing outside for the outdoor events especially to watch the culinary theatre in The Winter Fire Pit, it would have been nice to have areas with patio heaters to help you to warm up again. ToL team, please take note as this maybe an idea for the next winter festival and will help people to enjoy the outdoor located events more.
Overall, we had a ball of a time during the day and highly recommend checking out Taste of London Winter next year. See you all again soon!
For this winter's tickets, head over to find out more and buy tickets:
http://london.tastefestivals.com/taste-of-london-winter-2015/about-taste-of-london-winter/
http://london.tastefestivals.com/taste-of-london-winter-2015/
Twitter:
@RoastRestaurant #competitionwinner @TasteofLondon #TasteWinter 
@marcusverberne @RoastRestaurant @McgeeAidan @thetruscottarms
@Benaresofficial @AssadoWaterloo 
@asda #ExtraSpecial #asdawinter
@WanPingCoombes @MalaysianFoodUK
@forduk  #ProtegeProject @BeingCThompson @duckandwaffle
@origincoffee @ElectroluxTaste #SecretIngredient 
@Wine2laydown @Leithscooking @Benaresofficial @AssadoWaterloo 
Facebook: https://www.facebook.com/TasteLondon
http://london.tastefestivals.com/
http://www.roast-restaurant.com/
http://www.thetruscottarms.com/
http://www.greenandblacks.co.uk/
http://www.malaysiakitchen.co.uk
http://www.ocado.com/webshop/getCategories.do?tags=%7C20000%7C30930%7C28469%7C129100&Asidebar=2
http://www.coffeehousesessions.com/
Twitter: @CoffeeHouseTour
https://www.facebook.com/domrosenfeldmusic
Twitter: @domrosenfeld
Please see our Facebook photo album for more pics from this event.