We went to the launch of Smack Lobster Deli, the new concept from David Strauss and his team behind Goodman Restaurant Group and Burger & Lobster. It is a deli located in Mayfair with their USP of lobster rolls influenced by world cuisines; as well as as serving cold, ready prepared whole chick lobsters.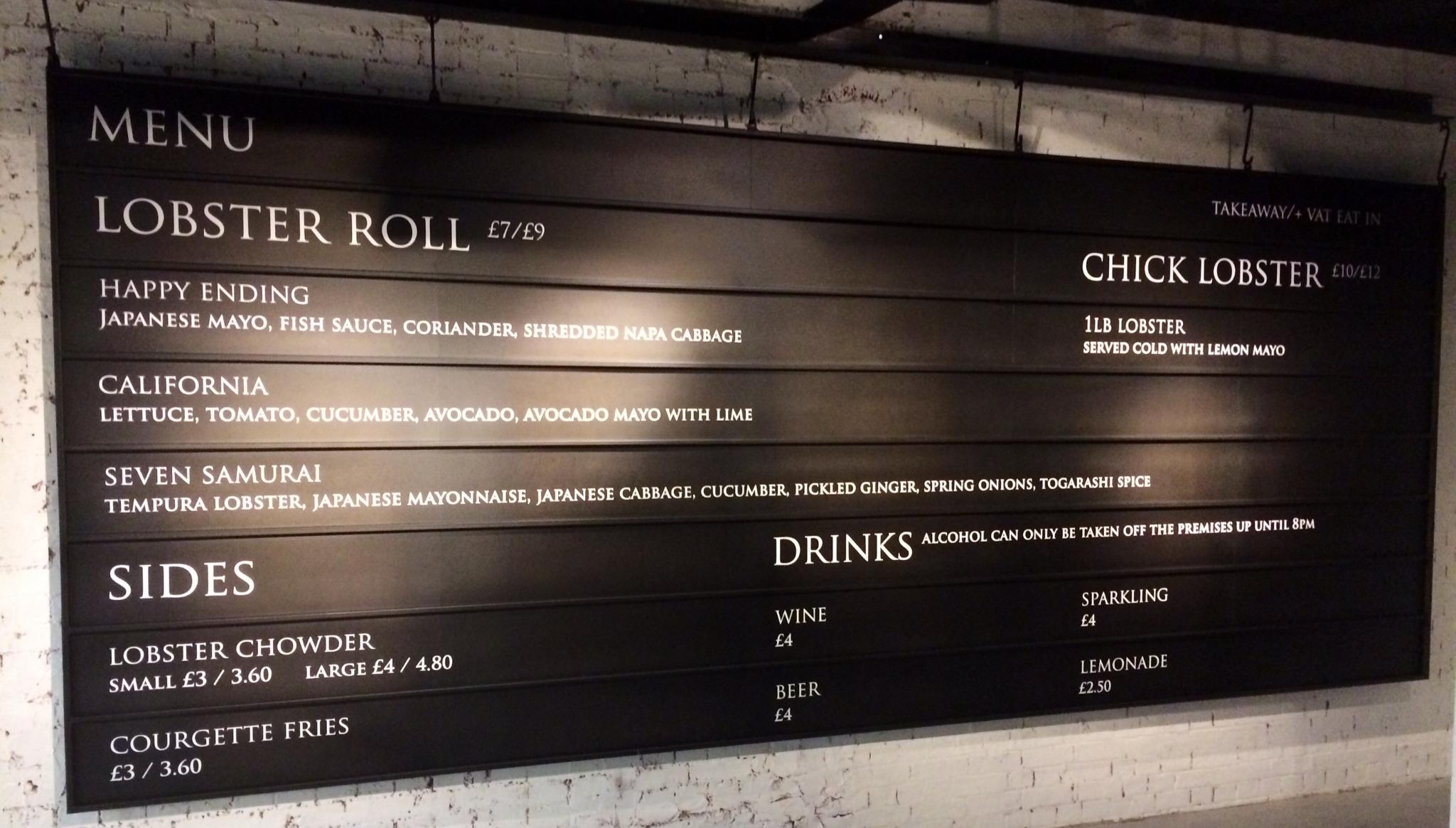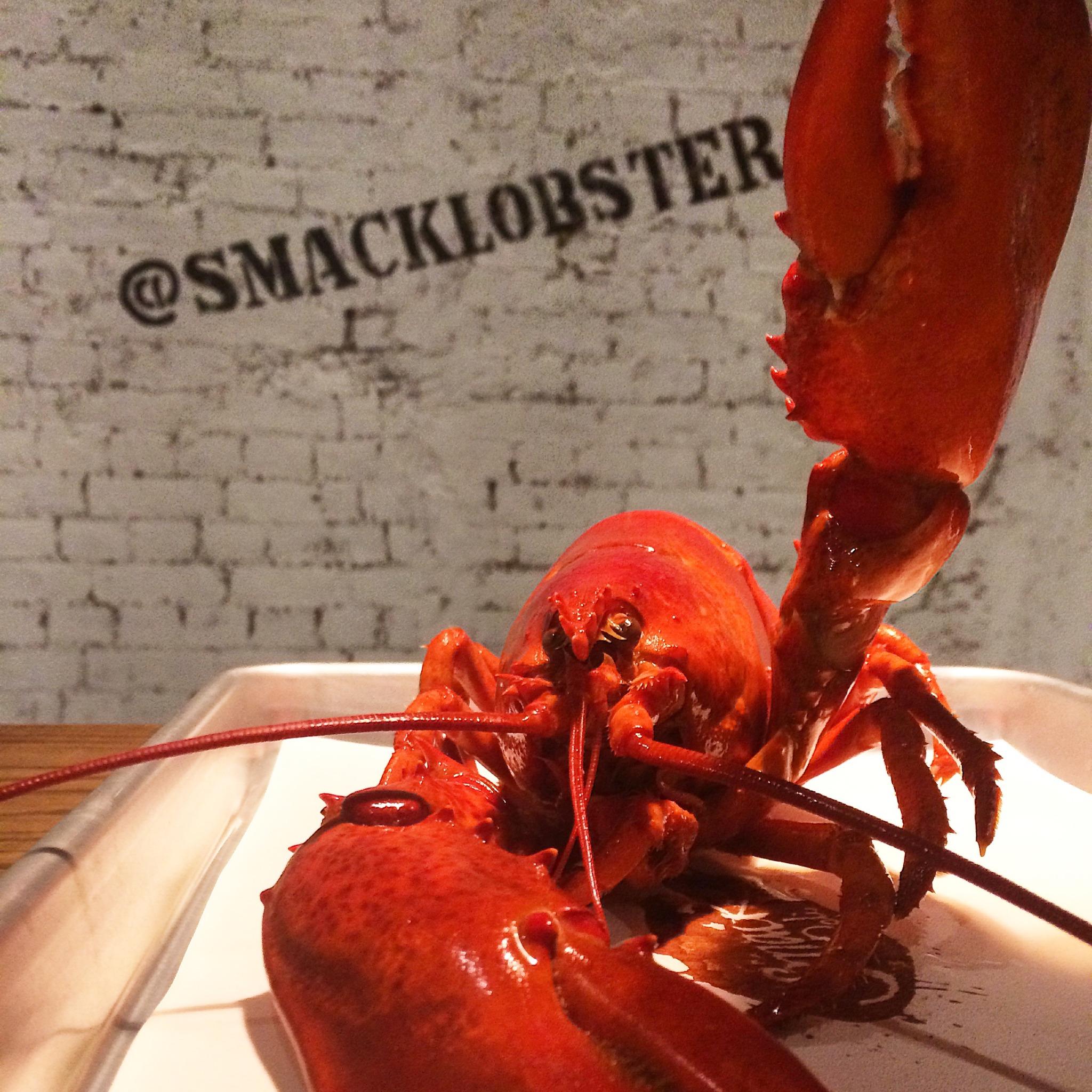 Whilst we had a look around their crisply decorated basement venue, which emenated a cool, chilled out vibe, we sipped on our refreshing citrusy Trebbiano white wine. When you descend the staircase down to their large basement dining area, you are greeted by stunning visual projections, and open-plan areas of wooden stools and long bar tables which allow you to get to know your fellow diners.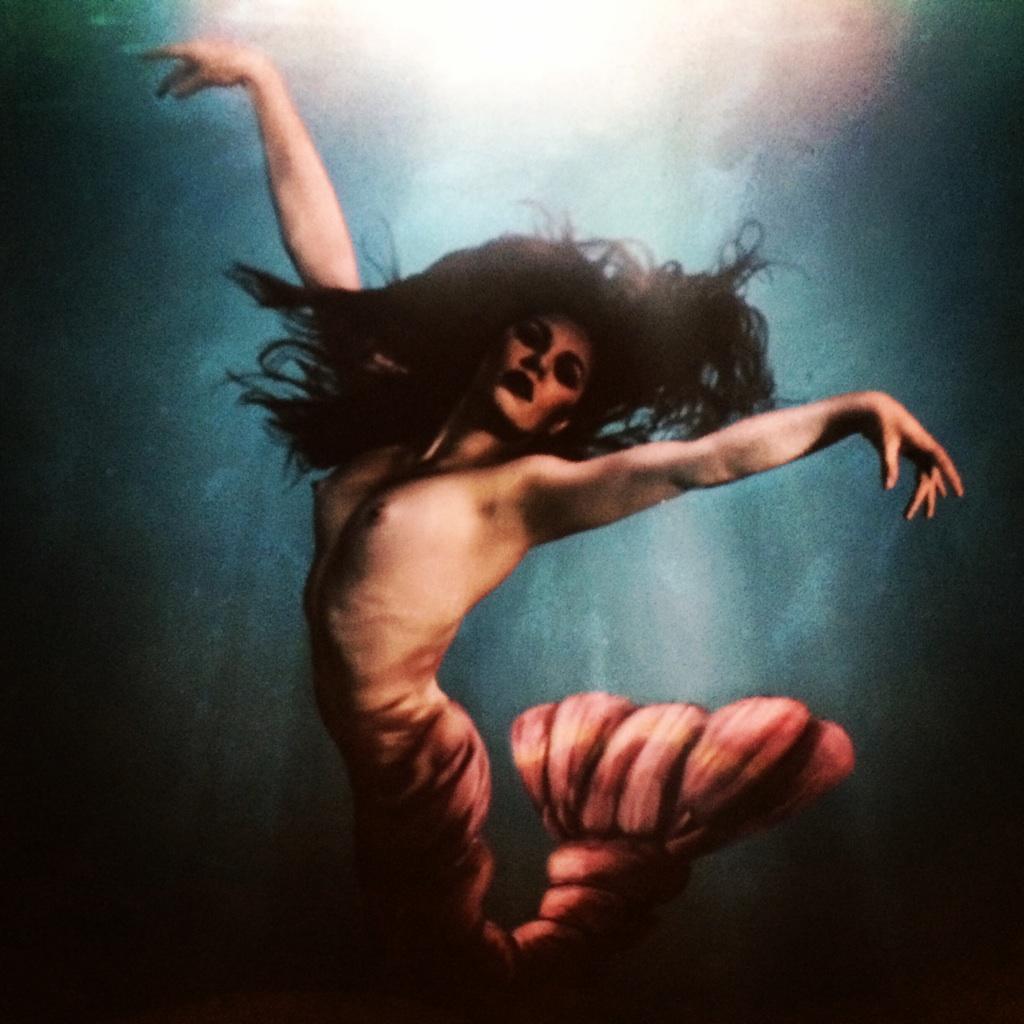 Their drinks selection includes traditional homemade lemonade (£2.50), wines (£4) and craft beer (£4) all on tap.
Loved the two large tanks of wine, and a shiny vintage metal bathtub filled with chilling beer bottles – definitely ready to party!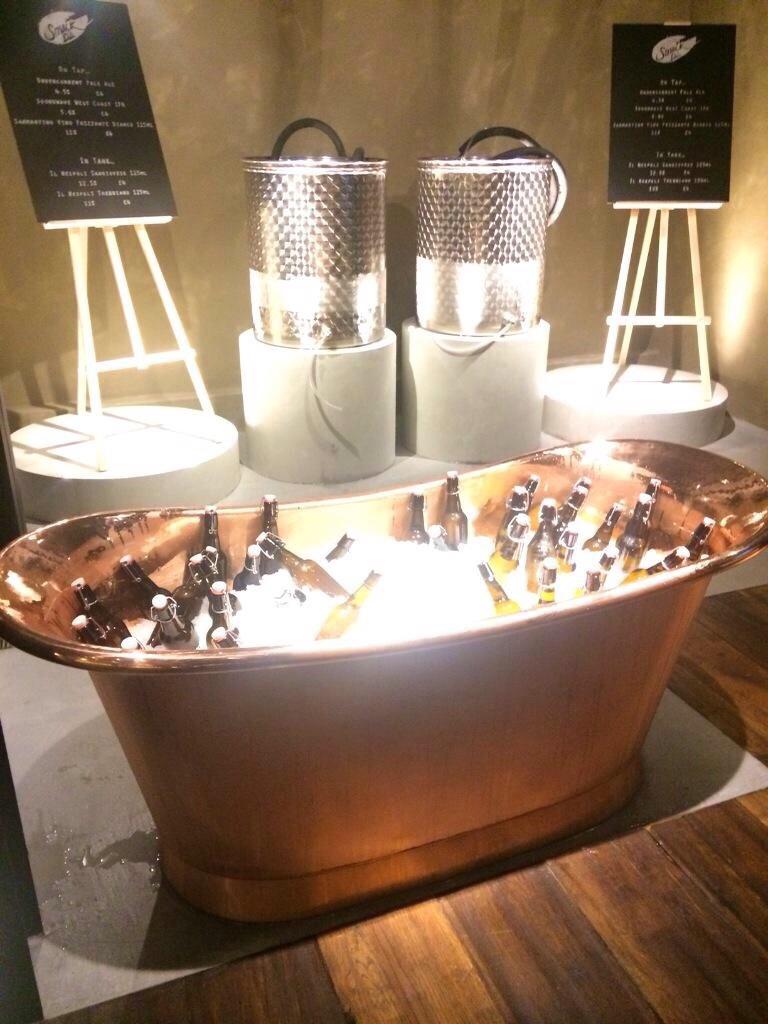 During the evening we sampled some of their lobster rolls which all were filled with lobster chunks, accompaniments and encased in warm, buttery brioche rolls with a crisp exterior but still fluffy, soft interiors – a marriage made in heaven! Our particular favourite of the rolls was the California as we loved the citrusy avocado mayo which was complemented by the white wine. Also, we enjoyed juicy chunks of chick lobster with a garlic mayo.
Check out their world travelling range of signature lobster rolls when you visit. So you know what treats lie in store …
Happy Ending with Japanese mayo, fish sauce, coriander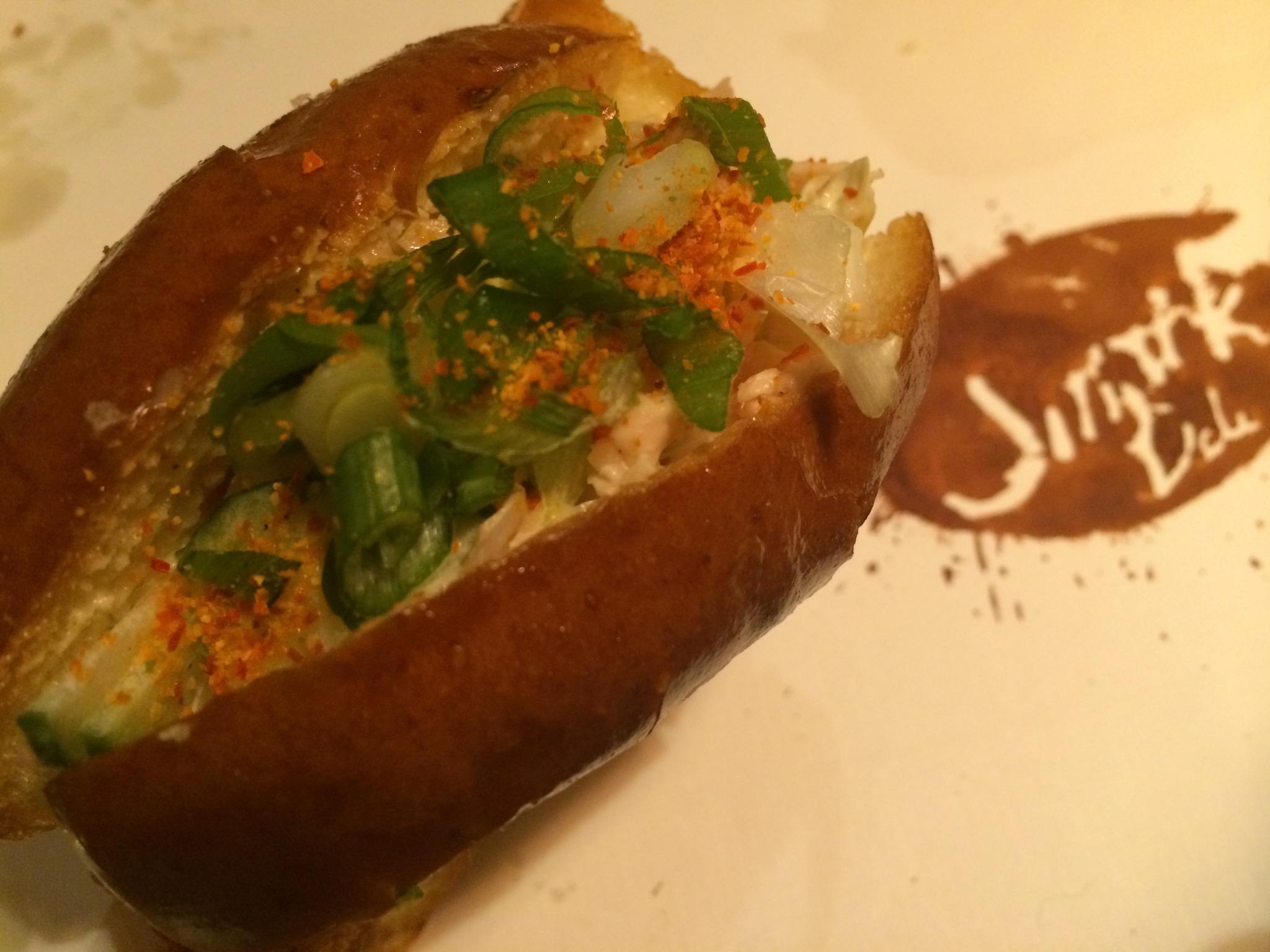 California with lettuce, tomato, cucumber, avocado and avocado mayo with lime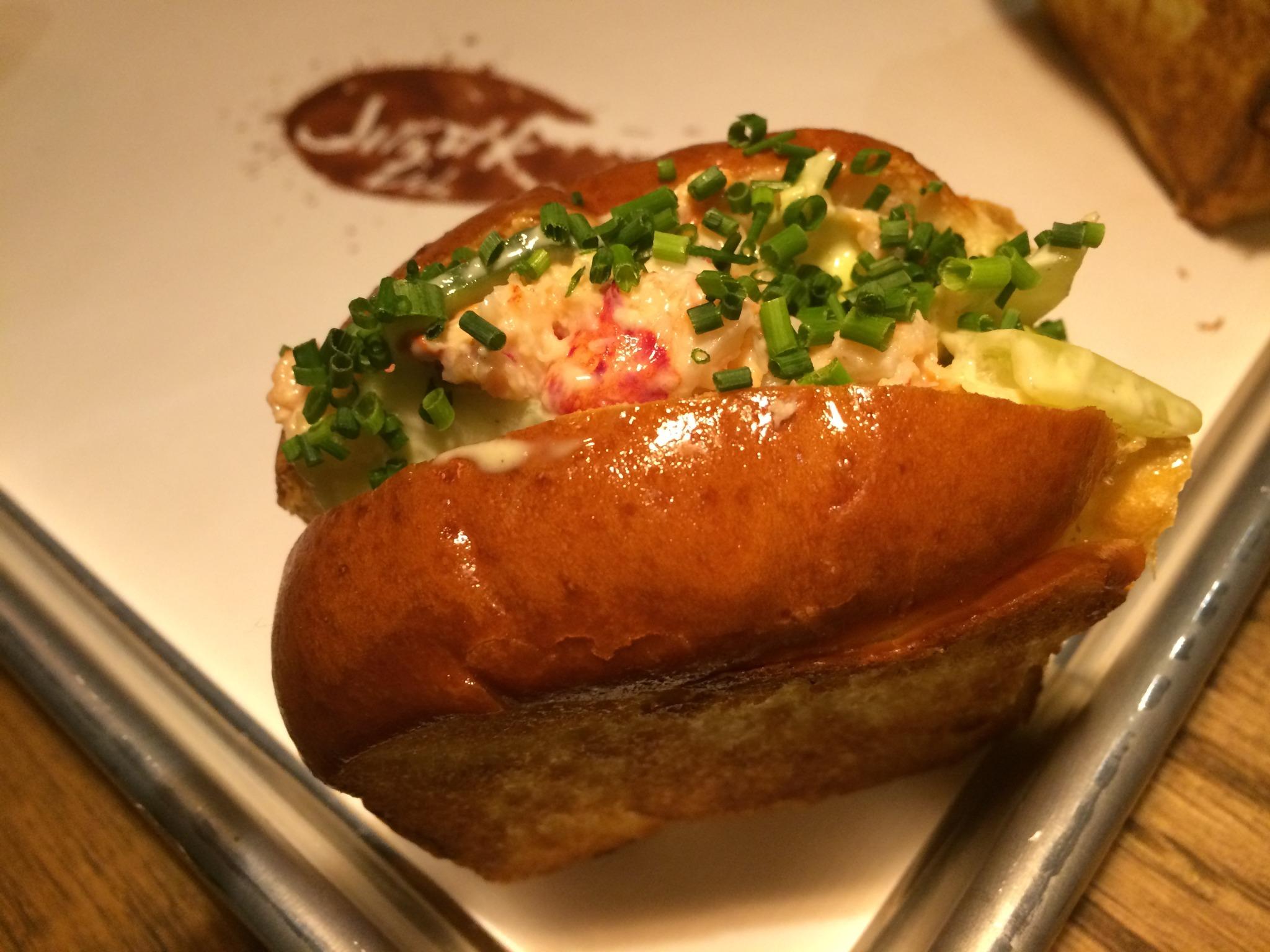 Seven Samurai – tempura lobster, Japanese mayo, Japanese cabbage, cucumber, pickled ginger and spring onion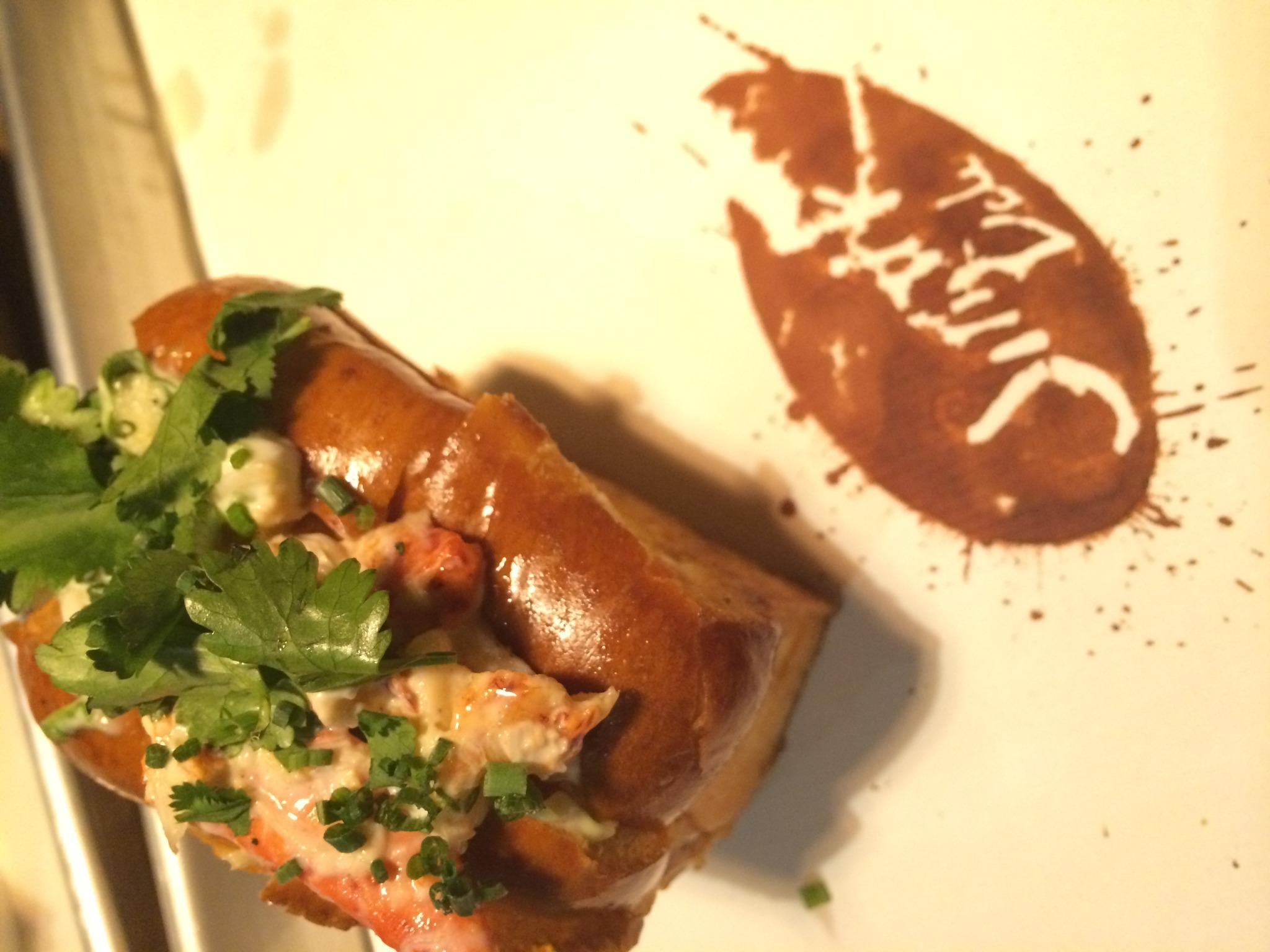 They will also be creating specials from time to time. Like the Spicy Mexican (spicy mayo, gherkins, lettuce) we got to try during the evening. (Sorry, ate it before I realised I had not taken a photo, so you will just have to take my word that it had a good balance of spice as well as sharpness from the gherkins.) All their lobster rolls are priced at £7 to take away or £9 to eat in.
Our favourites of the evening though were the sides of courgette fries and lobster chowder. The chowder was velvety with chunks of chick lobster, like a comforting hug in a bowl – perfect for these winter's evenings. Also, the courgette fries had a wonderful crisp texture from the Japanese panko breadcrumbs.
Sides include courgette fries £3 (take away) / £3.60 (eat in), and lobster chowder £3 (take away) /£3.60 (eat in) for a small portion and £4 (takeaway) / £4.80 (eat in) for a large portion.
On opening day 3rd November it'll be open 12pm to 6pm with 50% off all food!
Loyalty Scheme:
Smack's loyalty scheme, on a key ring from jewellery designer Moxham, gets you loyalty discounts, access to VIP events and other benefits.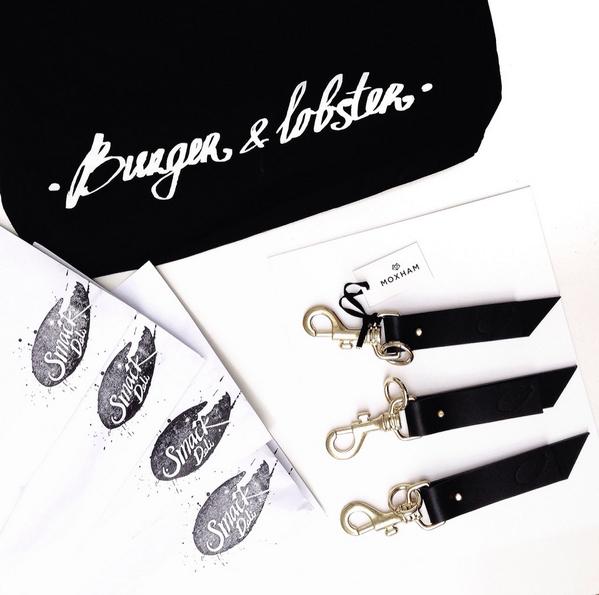 Twitter: @smacklobster @burger_lobster @Goodman_London @FRANKPUBLICITY @goodkind @AndrewBloch @AlexG31 @polskiwildman @SophieKay00 @MOXHAMSTORE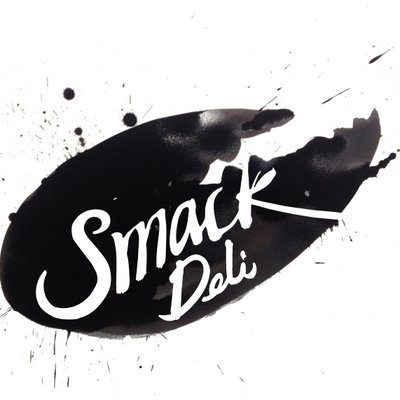 Smack Lobster Roll Deli
26-28 Binney Street,
Mayfair,
London.
W1K 5BN
Opening hours are Mon-Thur 10am–11.30pm; Fri & Sat 10am–12pm and Sun 12–10.30pm.